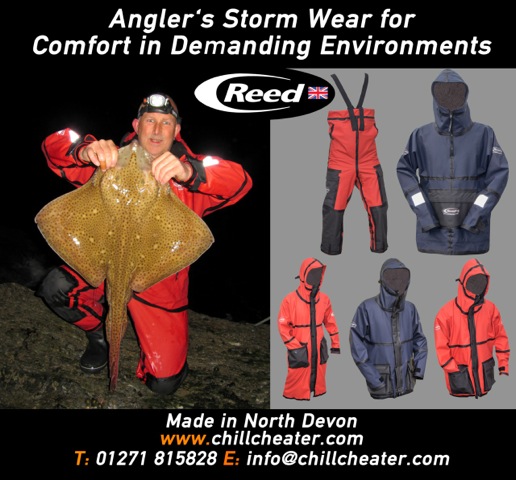 When my good friend Steve Dawe expressed an interest in fly fishing for pike it seemed a good idea to arrange a trip to that mecca of pike fishing Chew Valley Lake. This large expanse of water in Somerset has a well-deserved reputation for producing huge pike. It is also a water that has shattered more dreams than it has made for its rewards are not always easily won.
It's a venue I love to visit when I get the chance though rising fuel costs are certainly a cause for concern when travelling outside of North Devon in search of fish. We seemed to have struck it lucky when we arrived at the Lodge to look over a flat calm lake. The previous two days had seen all boats cancelled as a result of strong to gale force Northerly winds.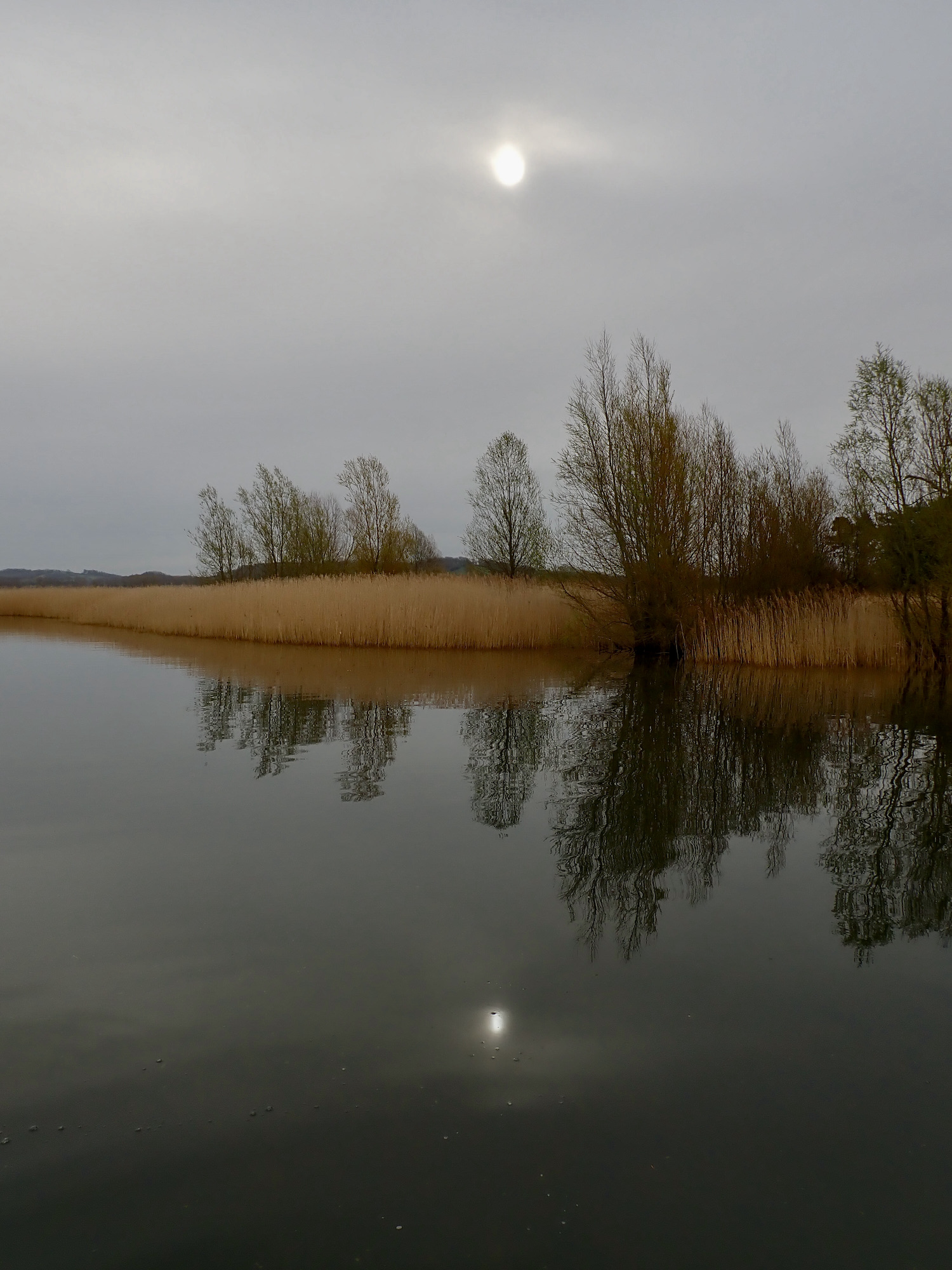 Early April is perhaps a little early to target the pike on the fly as they will still potentially be recovering from spawning. May is probably the best month before weed growth and high water temperatures put paid to pike on the fly until September when the water starts to cool again.
We were encouraged by reports of a few pike seen in the weedy margins and decided to head to these areas first. I have enjoyed some success in the past targeting pike on the fly and tend to stick to the flies I have confidence in. Medium sized black lures with perhaps a bit of lure flash added.
Confidence is key to enjoying fly fishing, especially pike fishing with the fly. The allure of Chew is that you know that the next cast could bring the fish of your dreams. Thirty pound plus pike are present with twenty pounders likely. The reality is of course that the majority of pike caught will be jacks. These give exciting sport and help to maintain that interest.
In the first hour the pike were certainly feeding with several hits that resulted in a nice jack to get Steve off the mark. I hooked and lost one and had several follows. Moving into deeper water we had several fish follow the fly to within a few feet of the boat. Some of these were good fish certainly upper doubles maybe bigger. Steve added a second jack to the tally.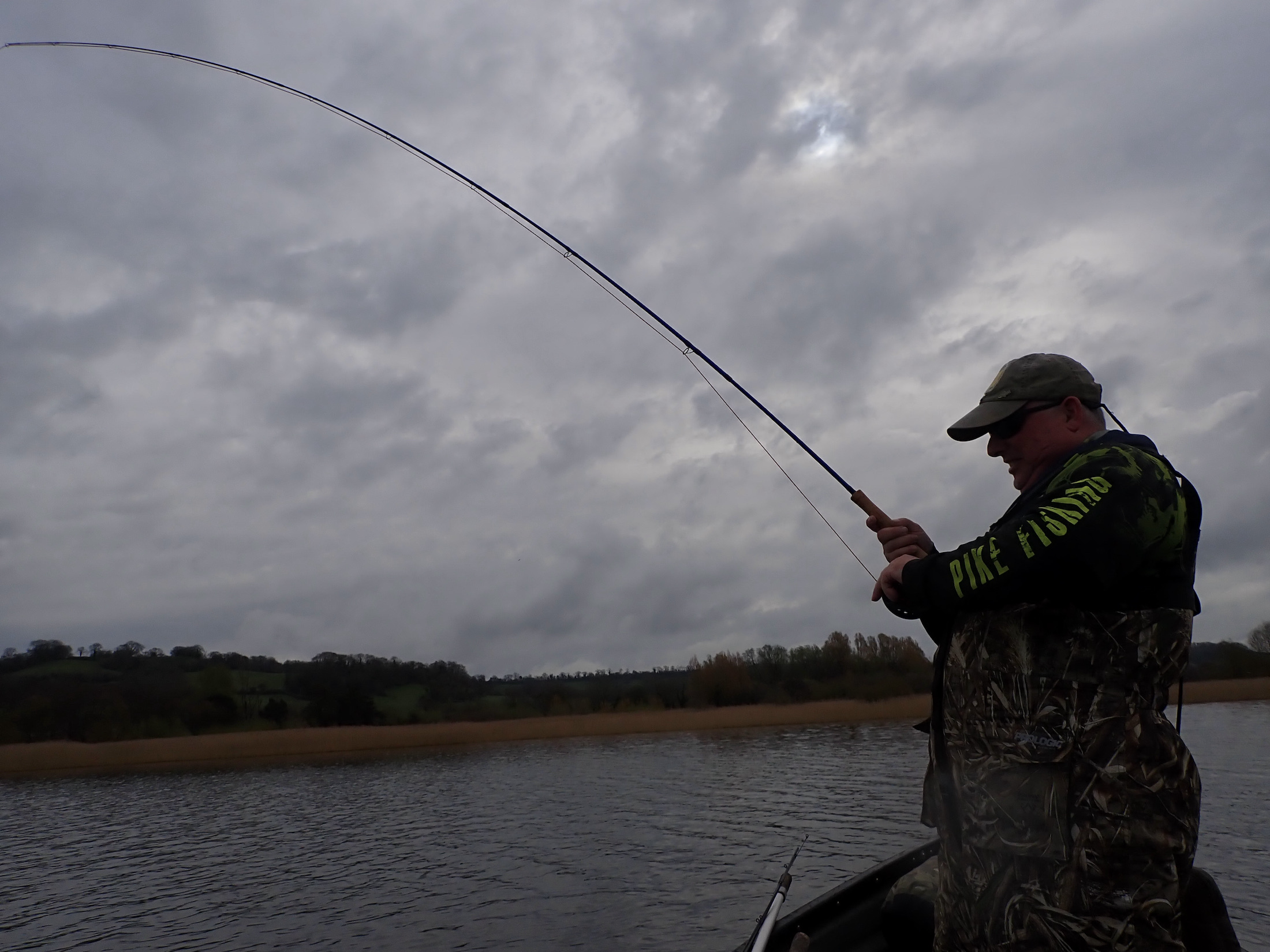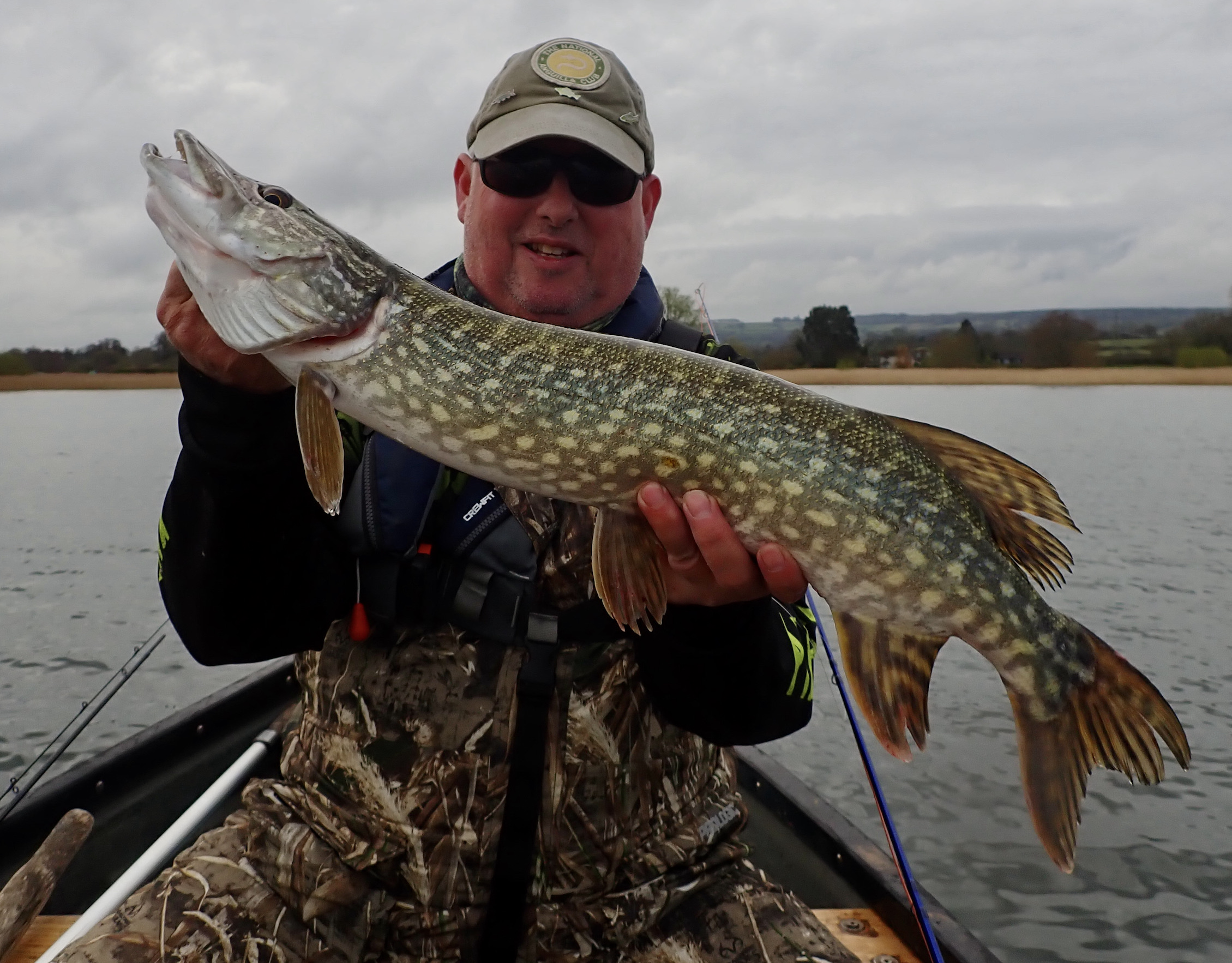 By mid-morning the takes dried up a bit and we searched the lakes known hotspots. Each area brought a hit or follow with good sized trout also attacking the large flies from time to time. We both had a brief interlude with the trout gear but our hearts were not in chasing trout we wanted a big pike and soon returned to casting the big flies despite aching arms.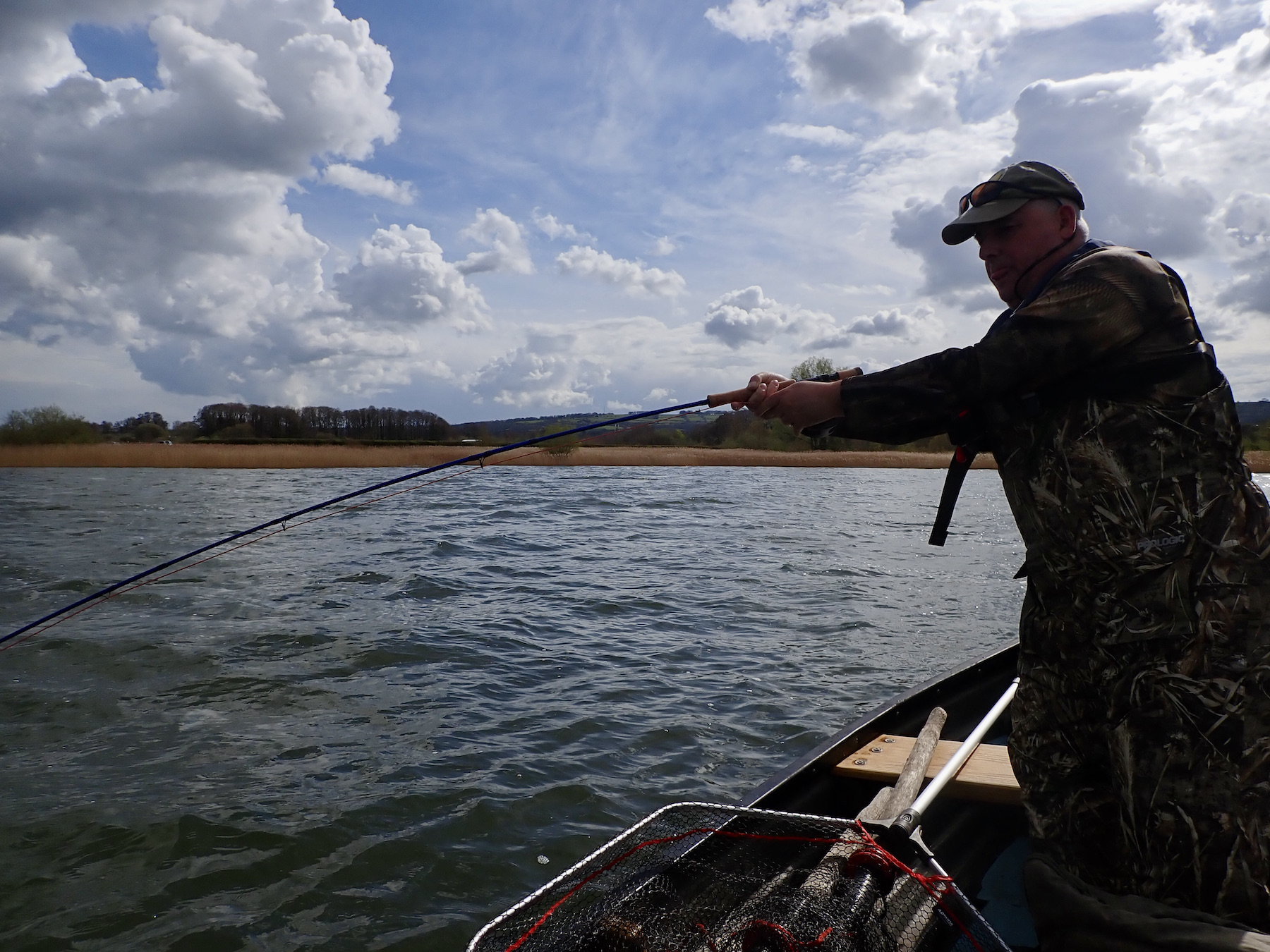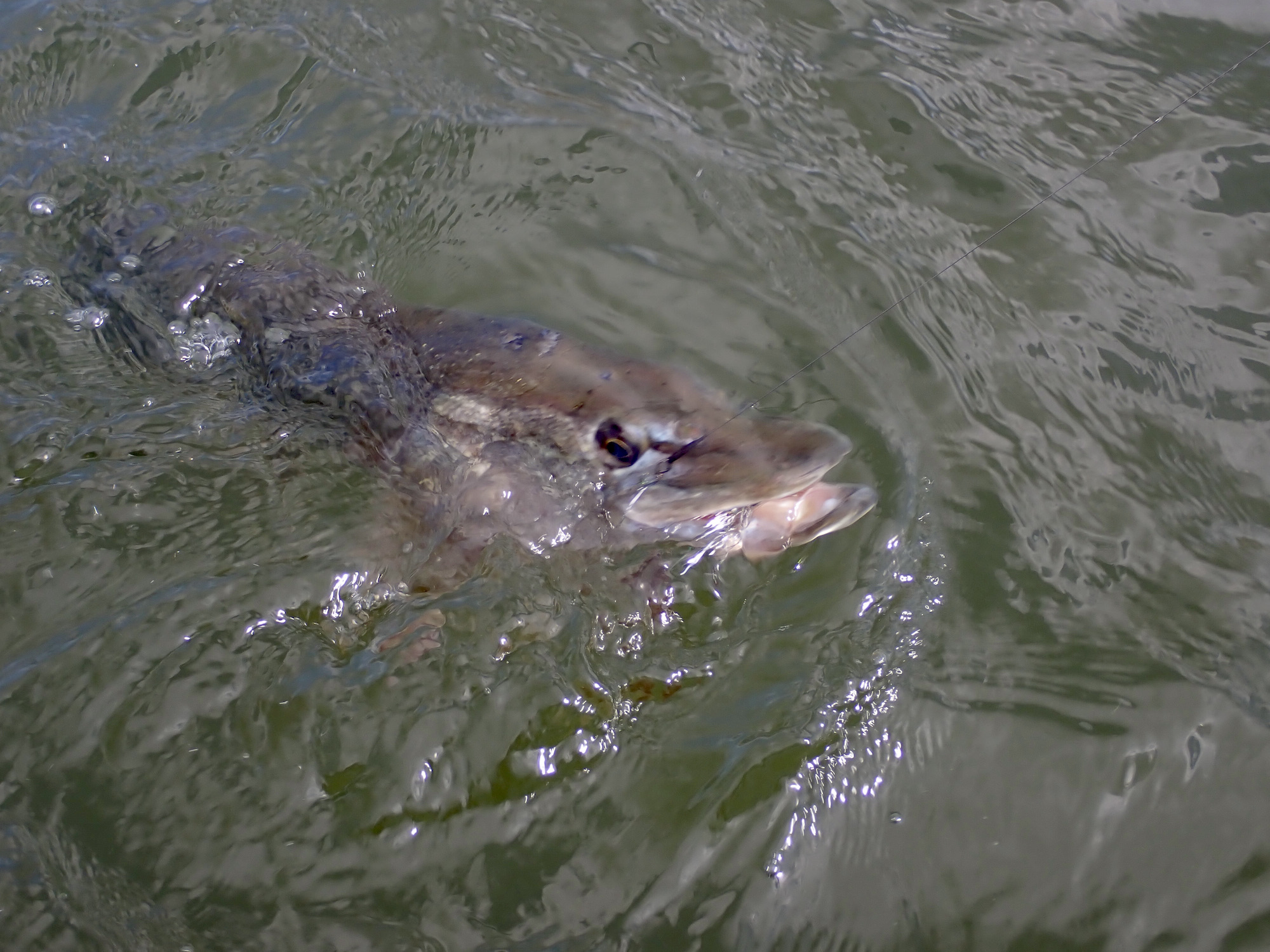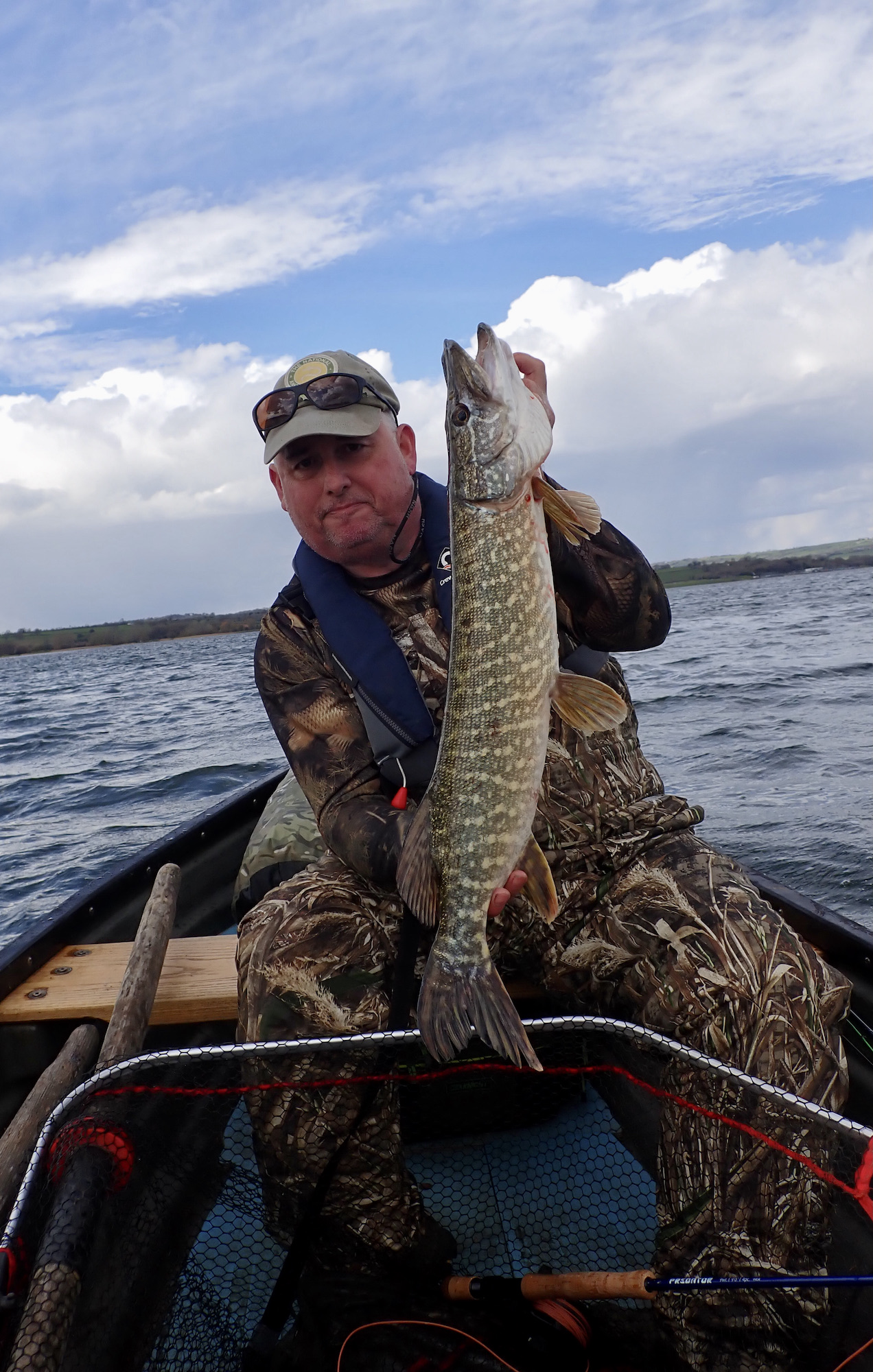 The weather seemed to be going through all seasons with calm conditions early changing to cold and windy later in the day with a brief shower that abated as soon as we got our coats on.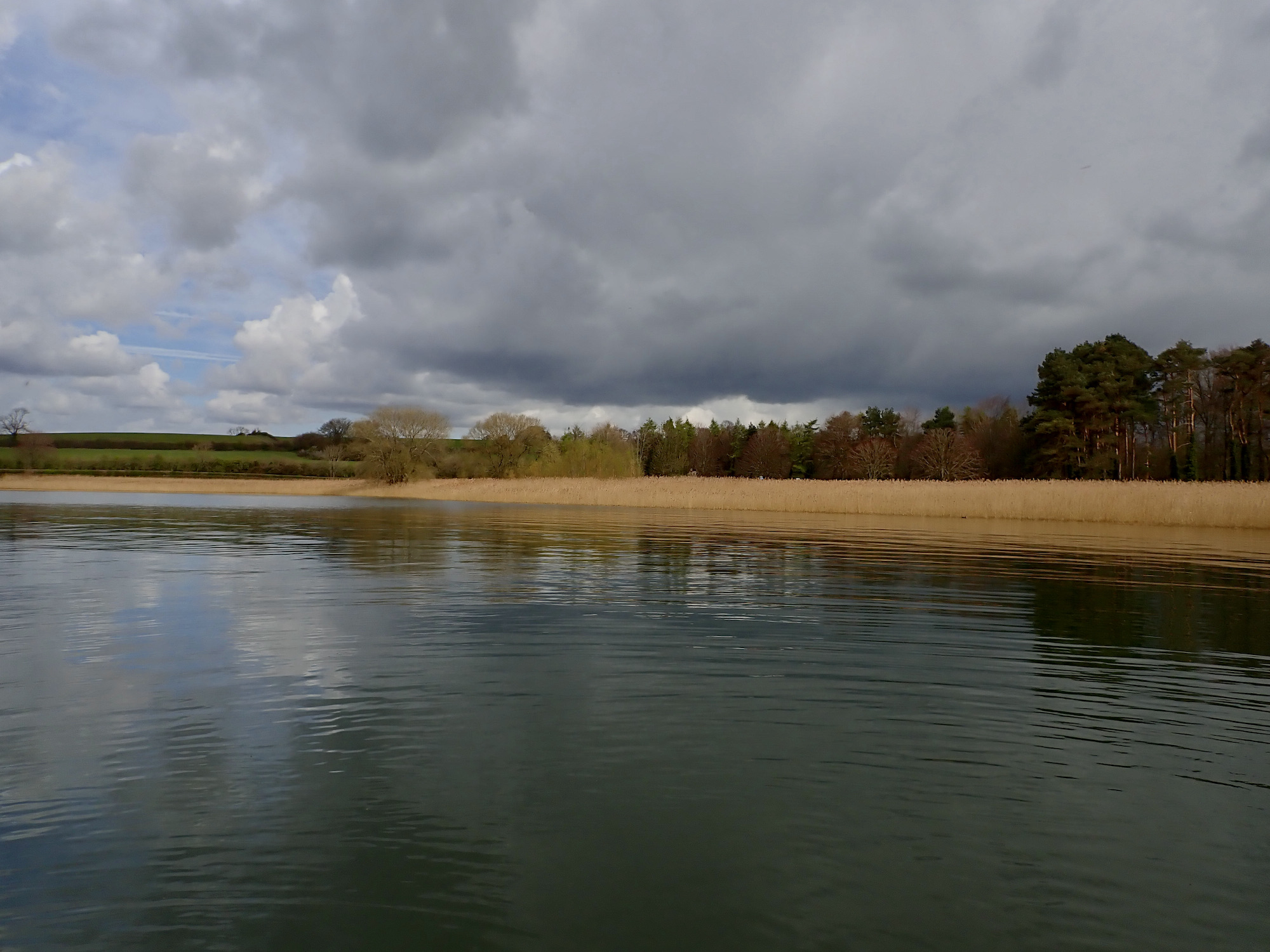 By late afternoon I was starting to contemplate a blank session. I still believed though and persisted. Each move brought a little hope that we could find that big pike that was on the feed.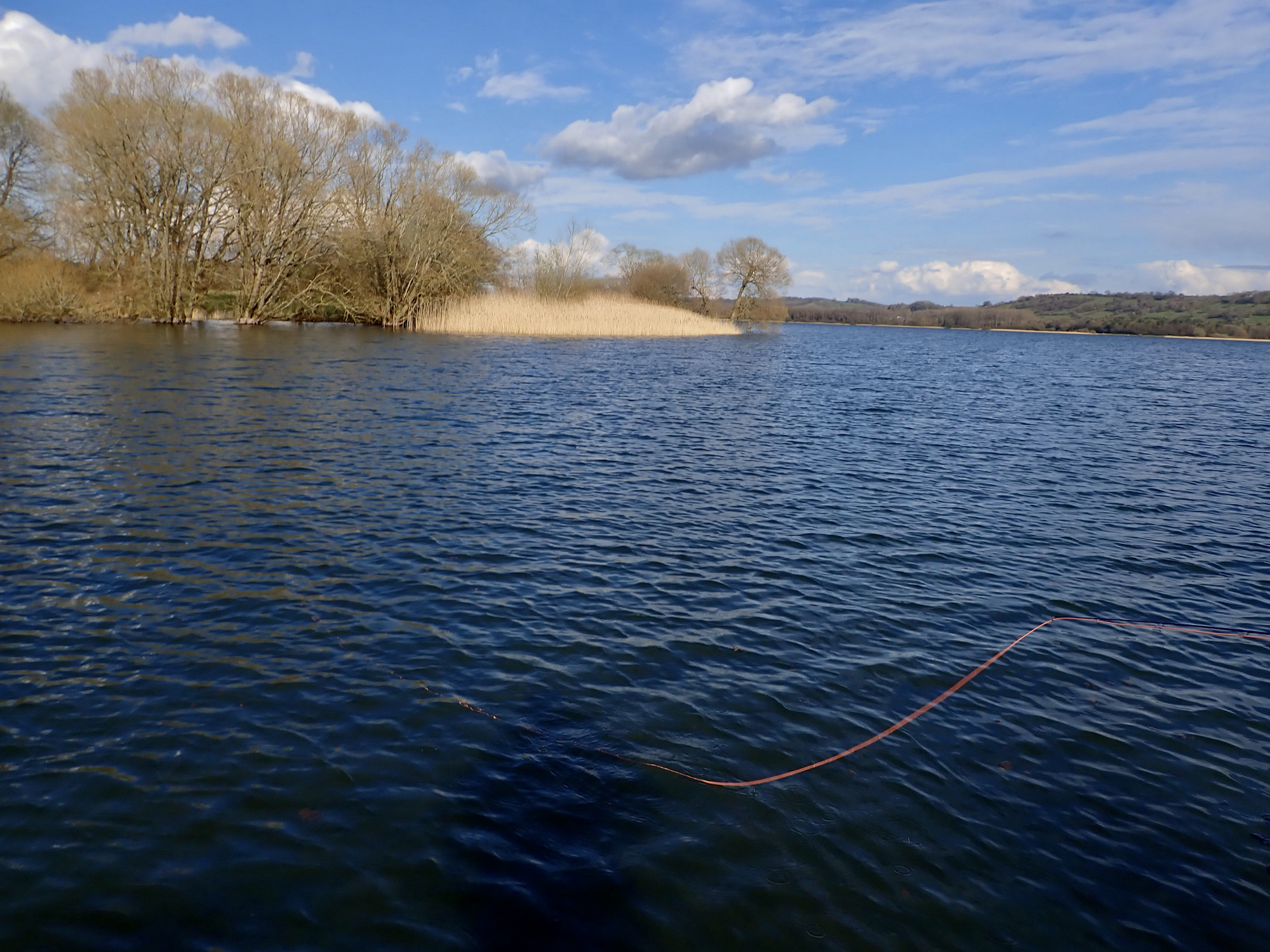 At just after 5.00pm after eight hours of constant casting I put the boat into a reed fringed bay and put out another cast. The line was jerked savagely tight the rod hooping over and the water surface erupted in a flurry of spray. The pike looked far bigger in the water than the scales would tell. At 12lb 8oz it was no monster but it was reward enough for a long hard day of persistence. Steve captured the image in the late afternoon sun and we fished on for another hour before deciding to pack up with a long drive home ahead of us.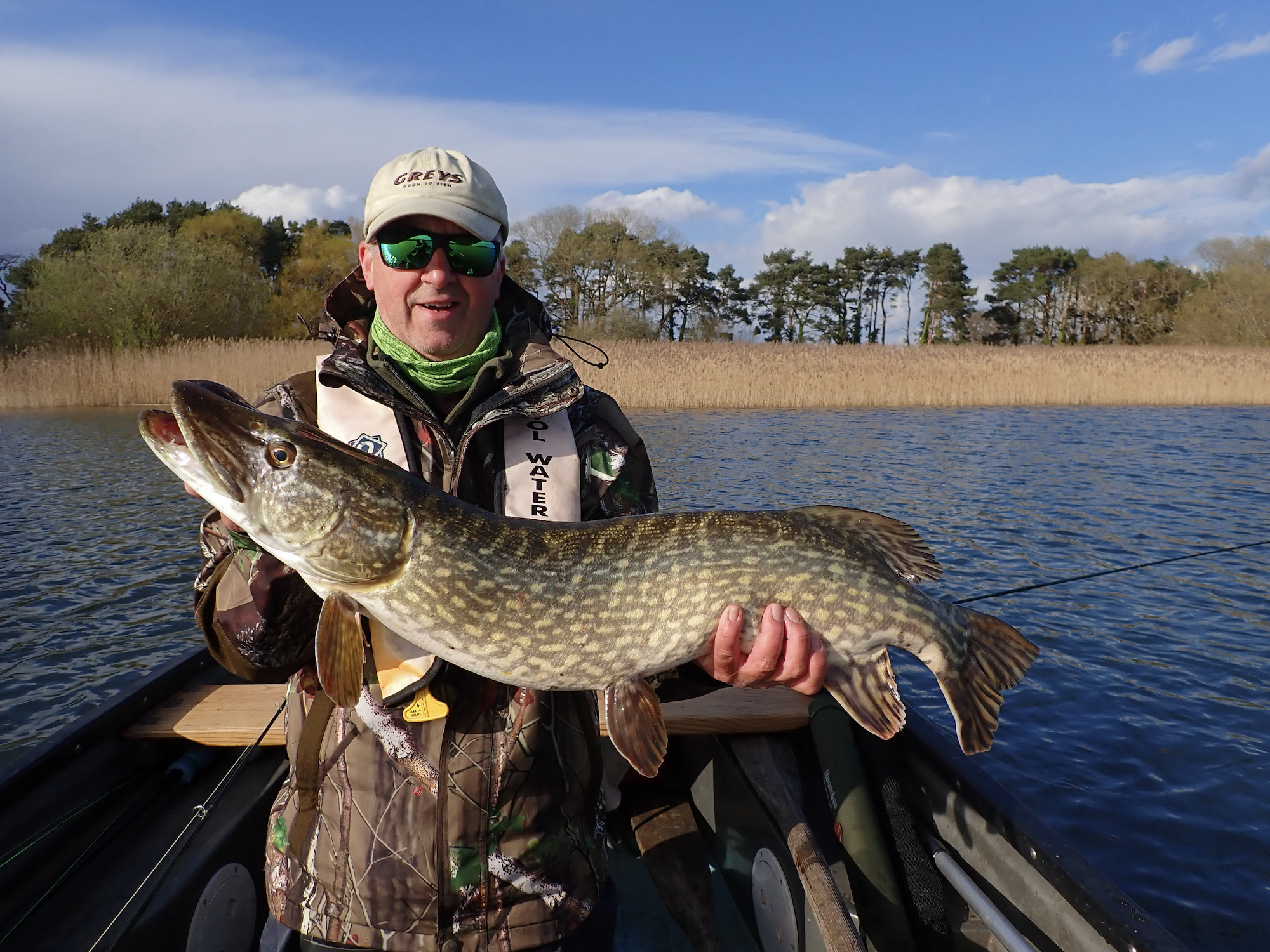 Back at the Lodge we chatted with trout anglers who had been practicing for a big competition over the weekend. They had caught several pike on buzzers whilst fishing for trout. Perhaps we should have scaled down on our big flies! We will hopefully be back in a few weeks when the waters have warmed up a little.