Wistlandpound Fly Fishing Club visited Exe Valley Fishery to compete for their Holland Trophy electing to fish a combination ticket allowing members to retain their first three fish for the competition and release three on a catch and release basis. Omens were good as we arrived to purchase our tickets with an angler walking away from the lake with a stunning rainbow. Neil Kyle had tempted the 12lb 8oz rainbow using a small bloodworm fly.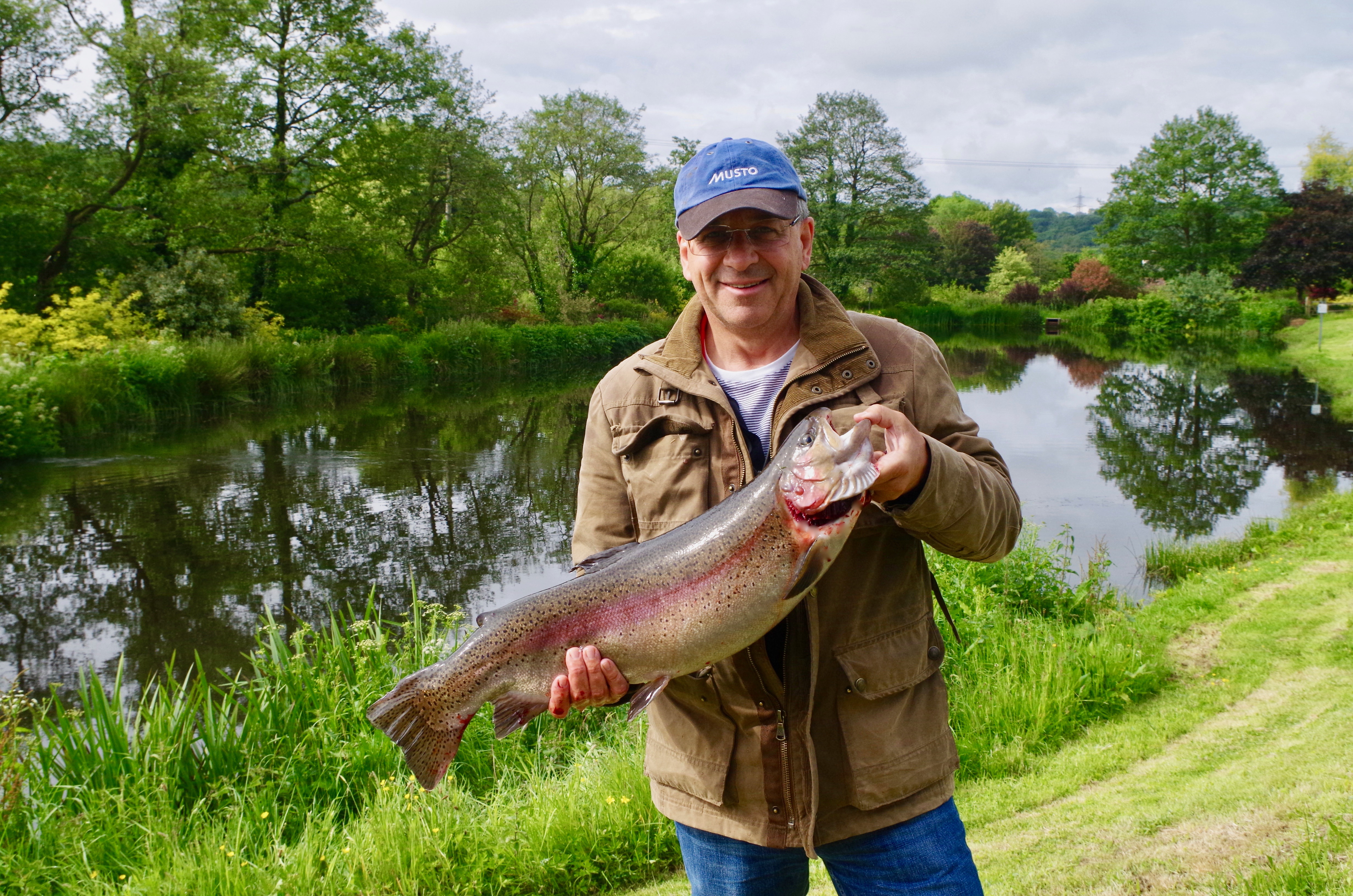 On arrival at Anchor Lake trout were moving all around with rises and bulges on the calm surface. Members were soon into fish with a variety of tactics succeeding until as is often the case the fish started to wise up. I tempted a fish after a short while using a small booby on the point with two buzzers on droppers. A pleasing trout of around 3lb taking the booby on the point.
After this I struggled for a while and chatted with club secretary Dave Richards who had already taken his bag of three using a briskly retrieved lure. Not one to persist with finesse if it's not working I switched to a large damsel nymph with long marabou tail. My bag was soon complete. It was now time to go catch and release and for this I elected to scale down to a 4lb point with a tiny grey duster dry fly. I spent the next half an hour flicking the fly at individual rising fish savouring that delicious moment of deception as the trout rose to the fly slurping the fly down and then feeling that moment of success as line tightened followed by a bucking rod and screaming reel. Strange how I had struggled to catch my three and then as soon as I went catch and release the fish came with ease.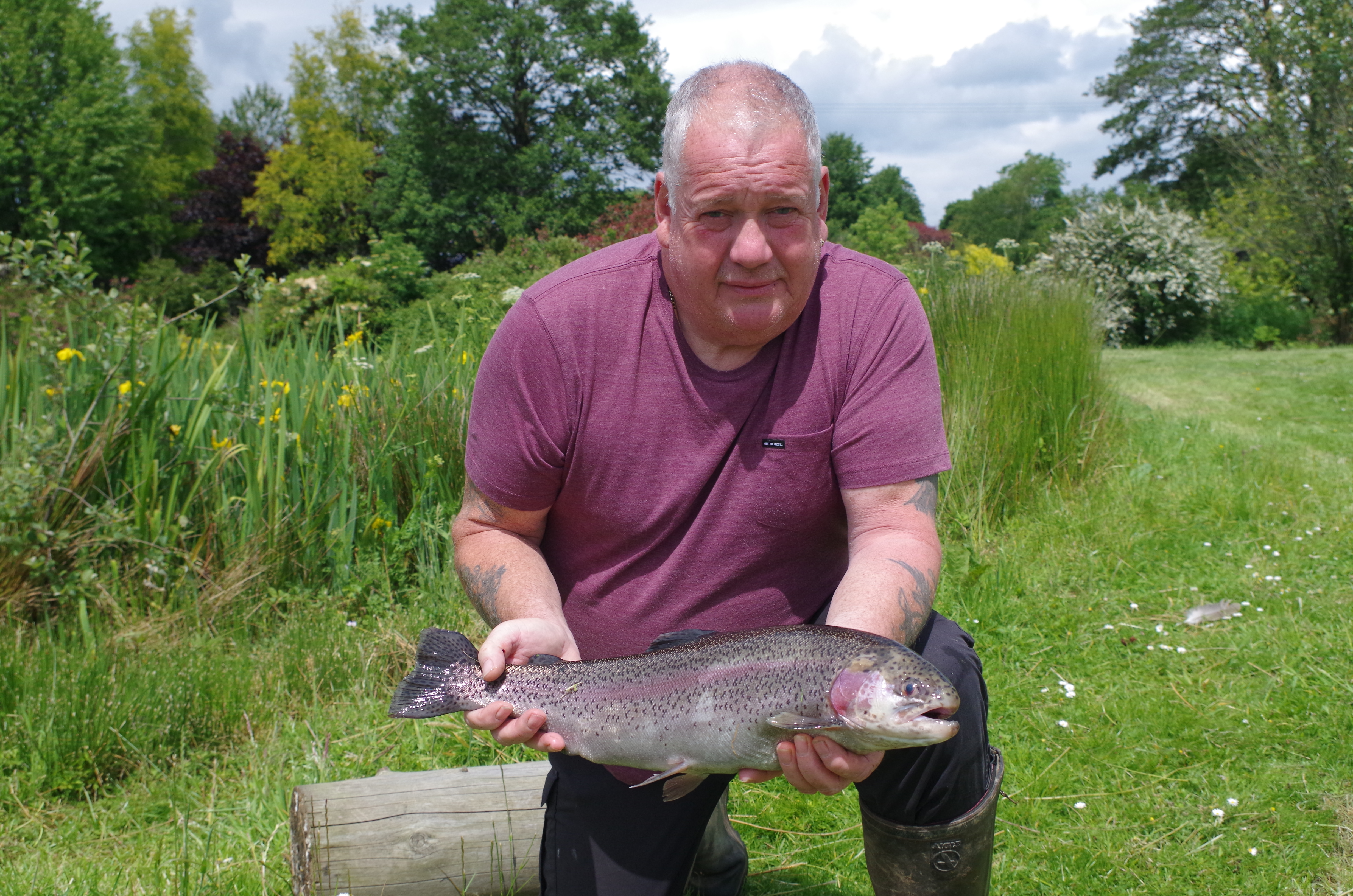 As storm clouds gathered it was time to travel back home and enjoy the drive across the stunning Exmoor landscape. On the way I popped into Dulvertons' excellent bookshop Rothwell & Dunworth where I picked up a pleasing book entitled " Fishing a Highland Stream" A Love Affair With A River by John Inglis Hall.
The results of the competition were :-
1st = Dave Richards & Colin Combe both landing three trout for 9lb 8oz
2nd Wayne Thomas – Three fish for 7lb 4oz
3rd – Nigel Bird & Dave – with single rainbows of 4lb each
Colin Combes also released a fine rainbow of close to 10lb.