(Below)Kevin Waldron banked five carp from the inlet swim on Beatties lake all caught on DNA secret 7 plum flavoured boilies a fabulous winter result.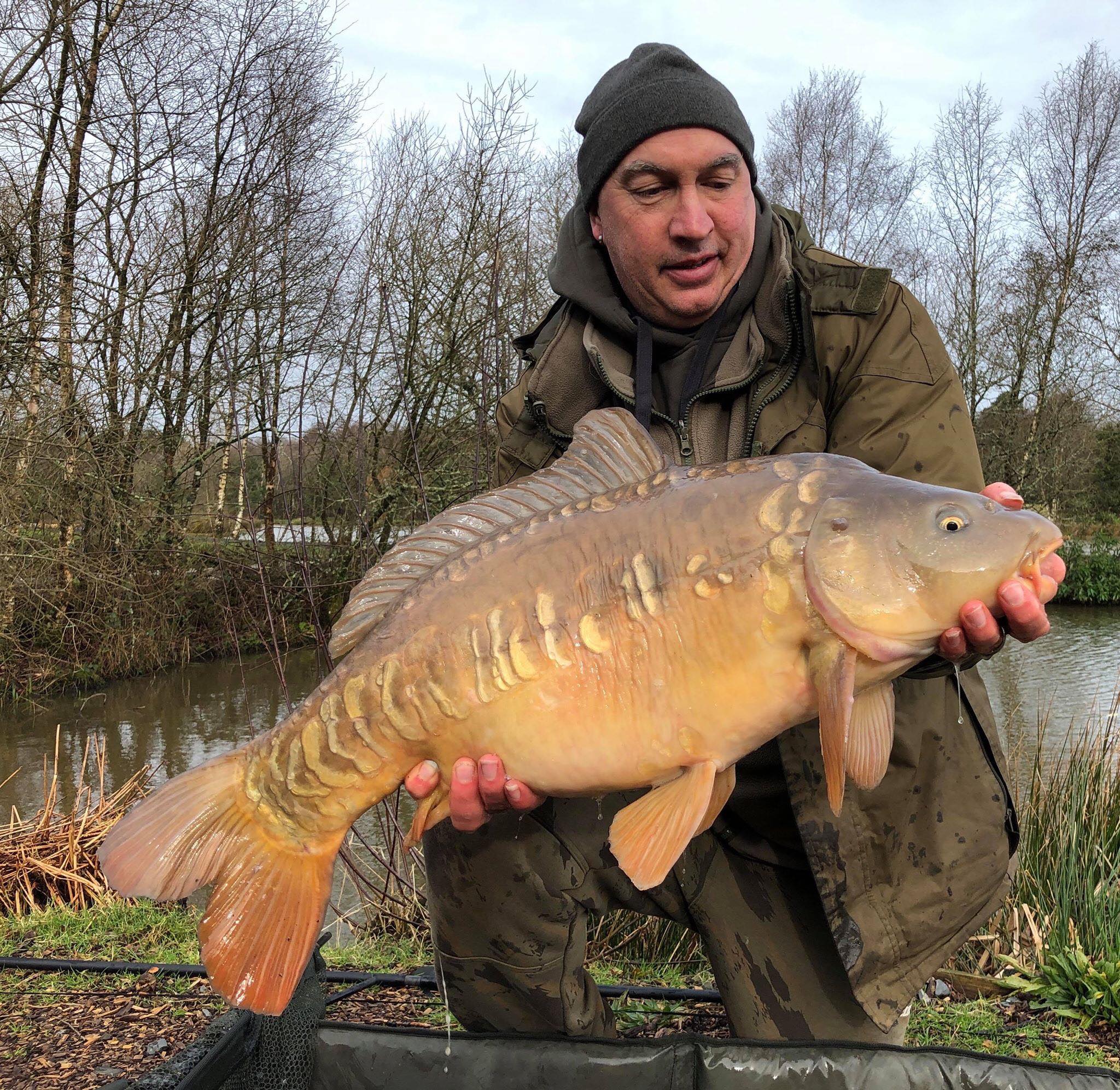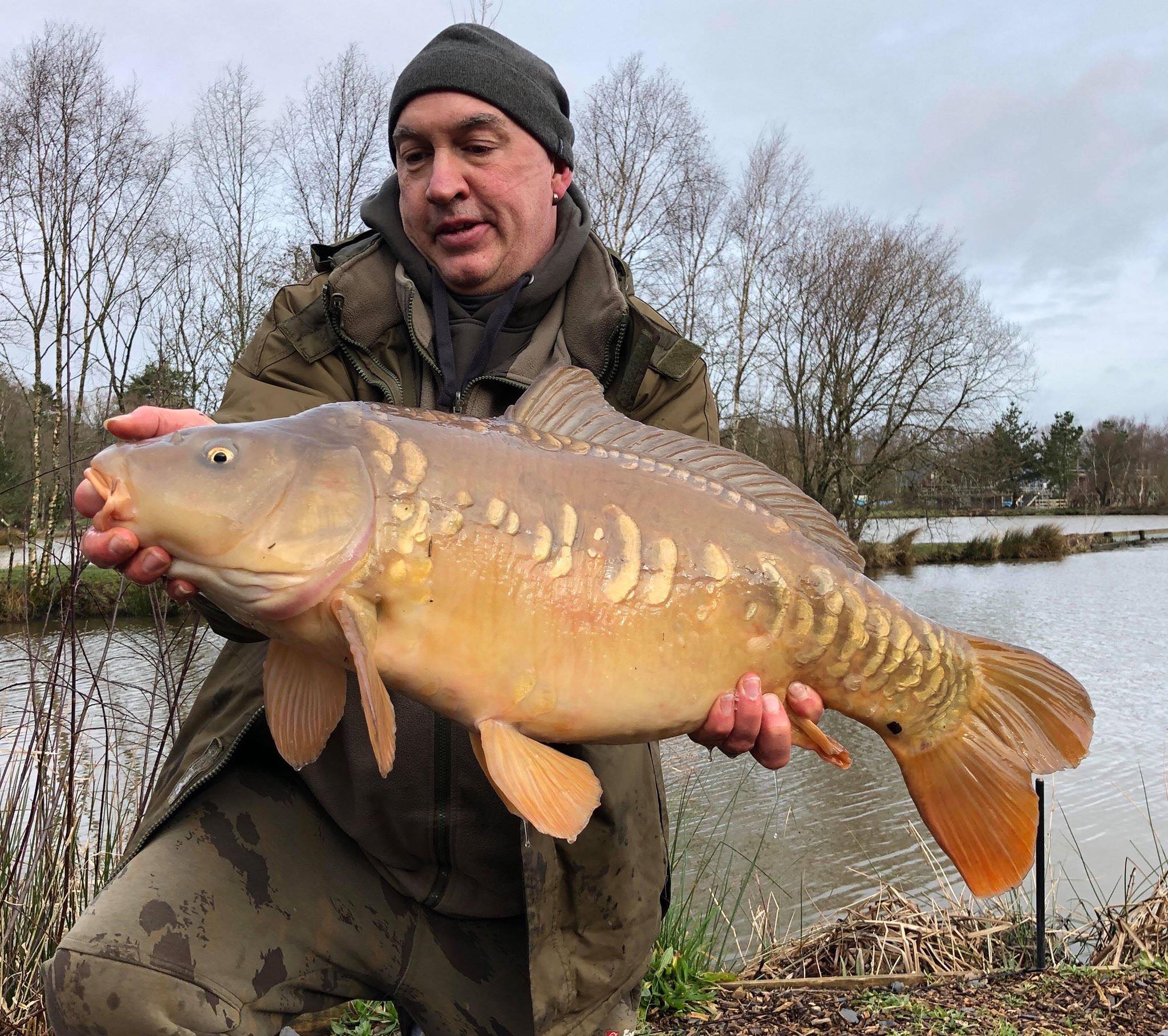 (Below)) Nicholas Billett caught two carp 2  including this 30lb 2oz beauty from swim 14 up on lodge lake plus a 25lb 14oz. Both fish were caught on Responsive baits CSL soaked in responsive CSL liquid.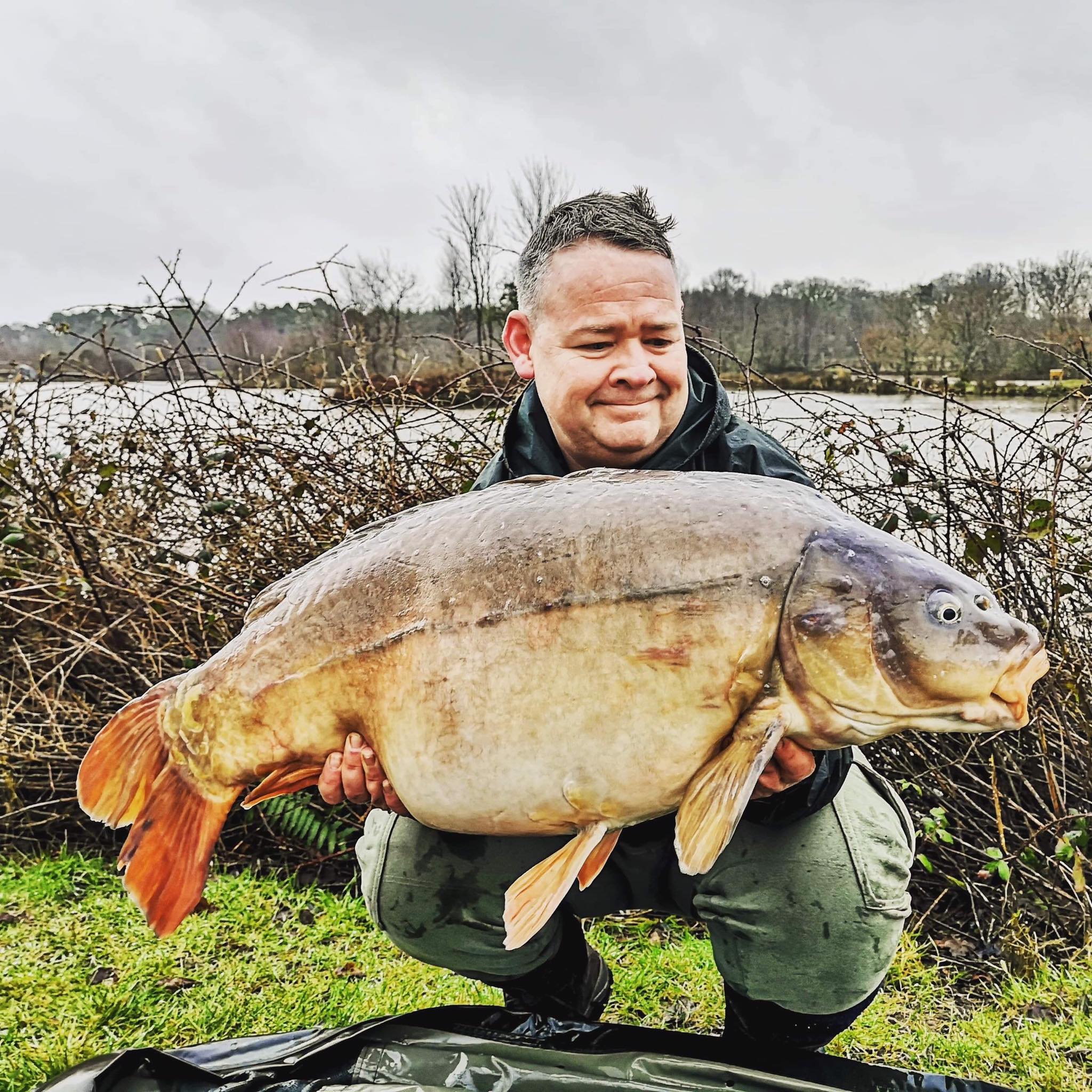 (Below)Liam Brookes and his friend Josh caught 5 fish out up to 25lb 5oz from the beach swim on Beatties lake using Sticky baits Manilla boilies heavily glutted in Manilla glug scattered with a throwing stick and used 2/3kg in 48 hours , fishing 17 wraps out.