HUSBAND AND WIFE CARPY ACTION – Pat and Liz Curley always love fishing together and this year wanted to target the bigger Carp on the Main Carp Lake and that they did! Pat caught a pristine 26lb 9oz Leather Carp and a 22lb 3oz Mirror, while Liz caught her personal best Mirror at 25lbs 13oz! We'll send Pat for some photography lessons though!!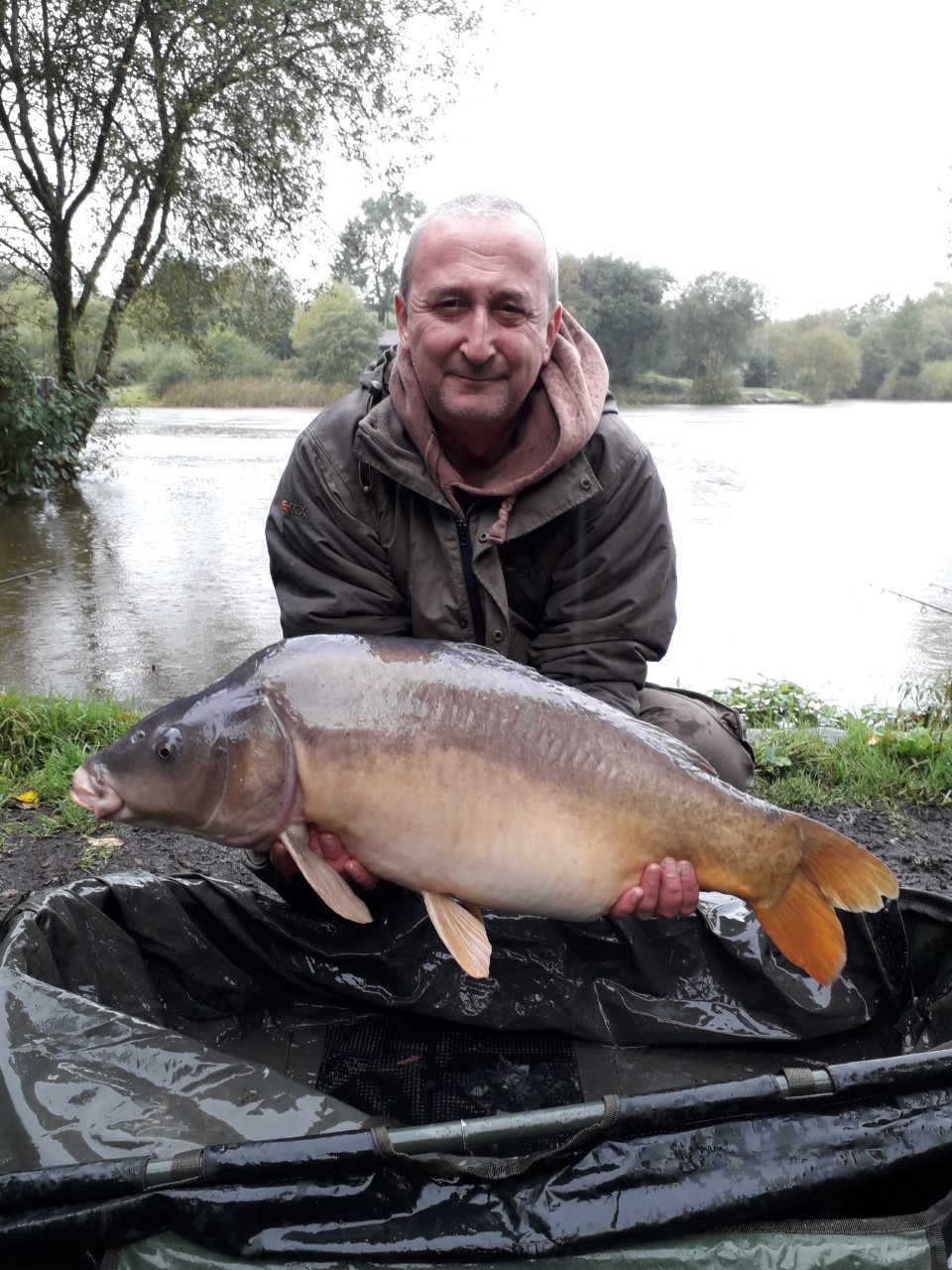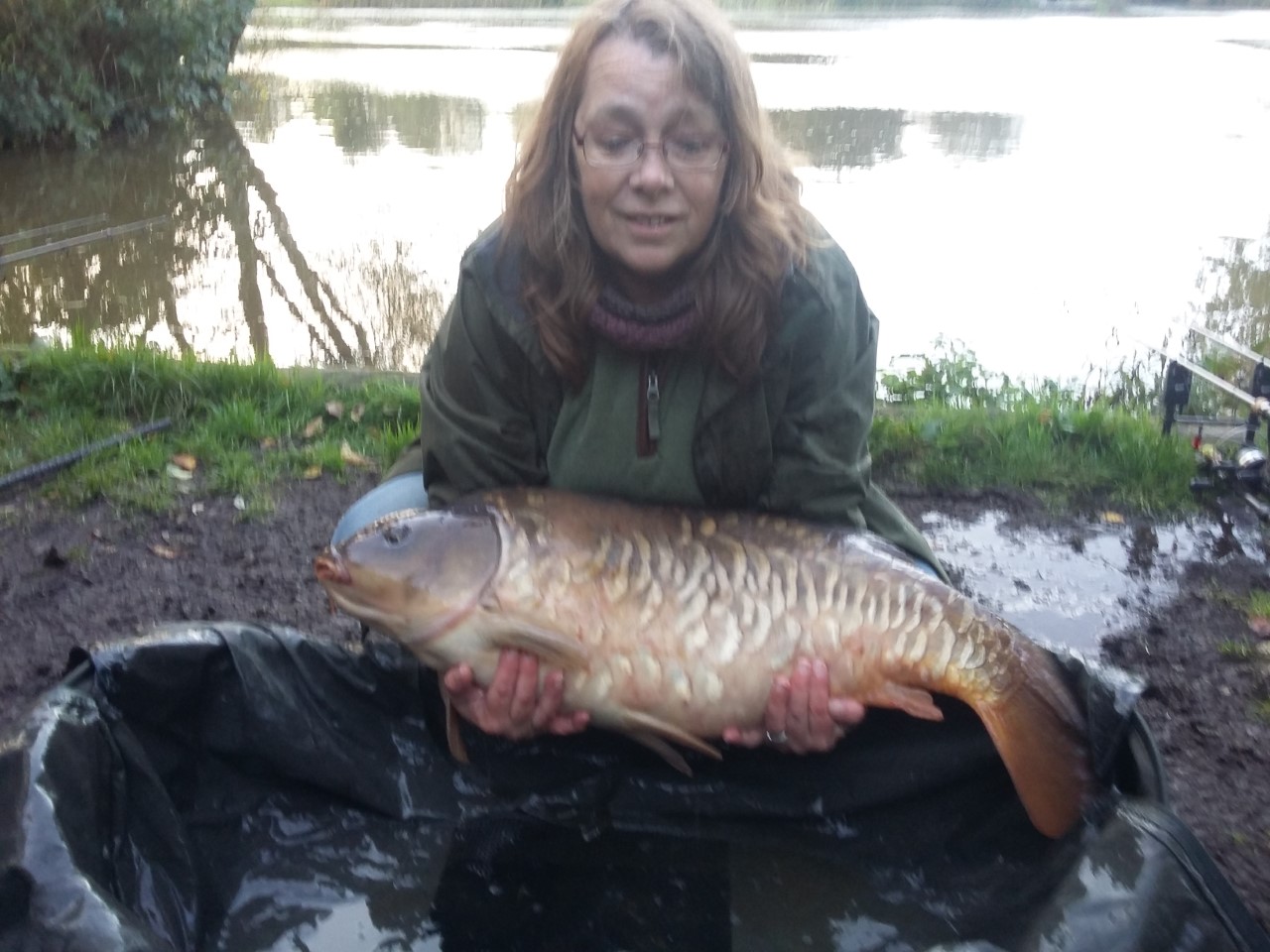 PB GOLDEN TENCH – Russ Robertson-Browne was a very lucky man catching this beautiful personal best 5lb Golden Tench from the Tench Lake as the hook pulled right at the last minute when he was fighting it out of the lillies, but he still managed to have it in the net!! He hasn't a clue how he managed to still have it in the net but said "he was the luckiest man in Anglers Paradise that day!!"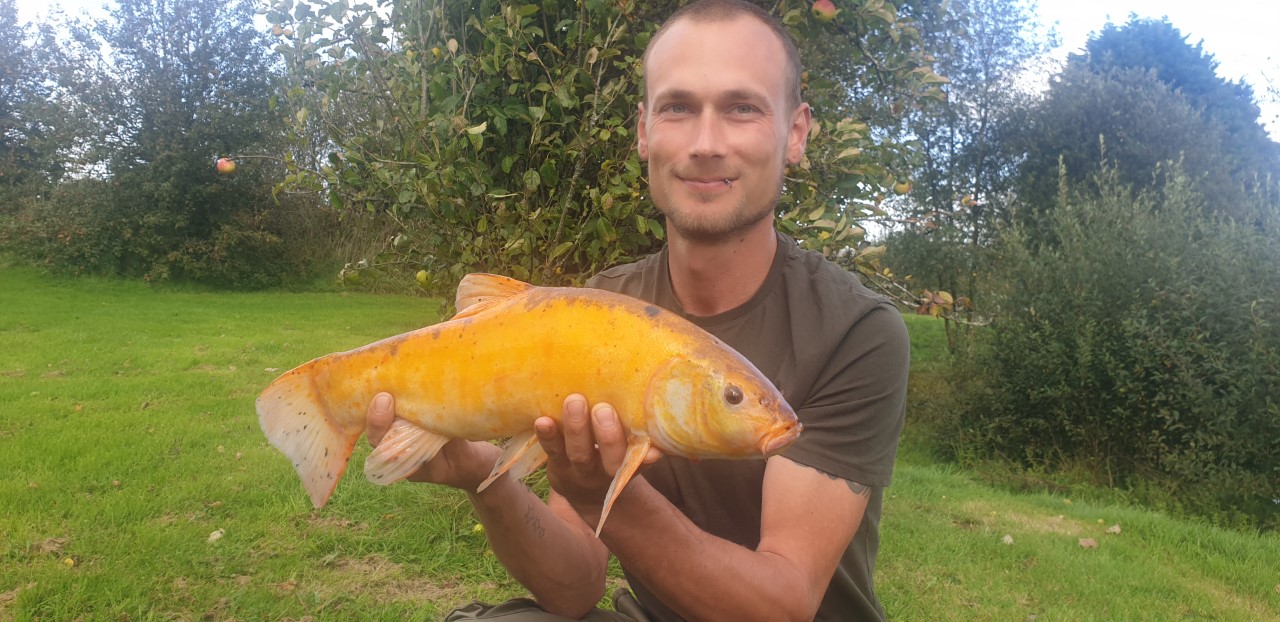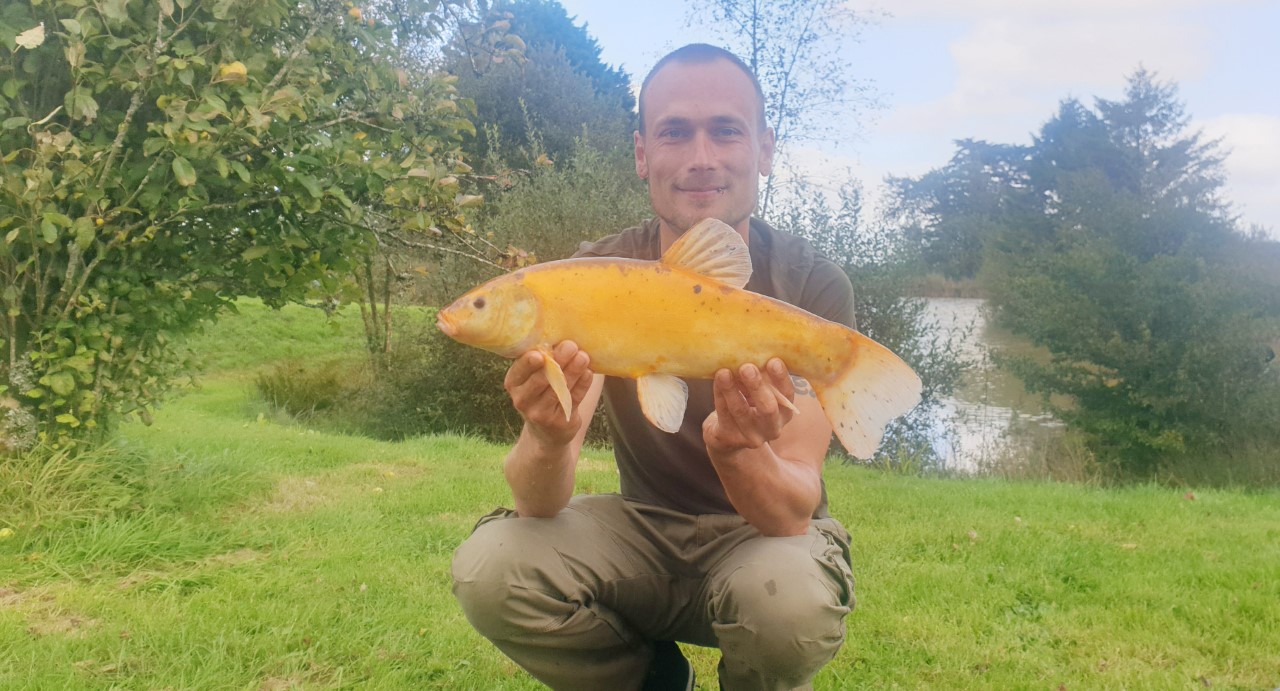 MAIN CARP LAKE BEAUTIES – The Main Carp Lake just continues to produce! Matthew Pearson joined us for his annual family holiday and had a session on the Main and caught this stunning 21lb 12oz Common and a 25lb 8oz Mirror. Both fish fell to mainline wafters in pva bags and made a great holiday memorable despite the weather!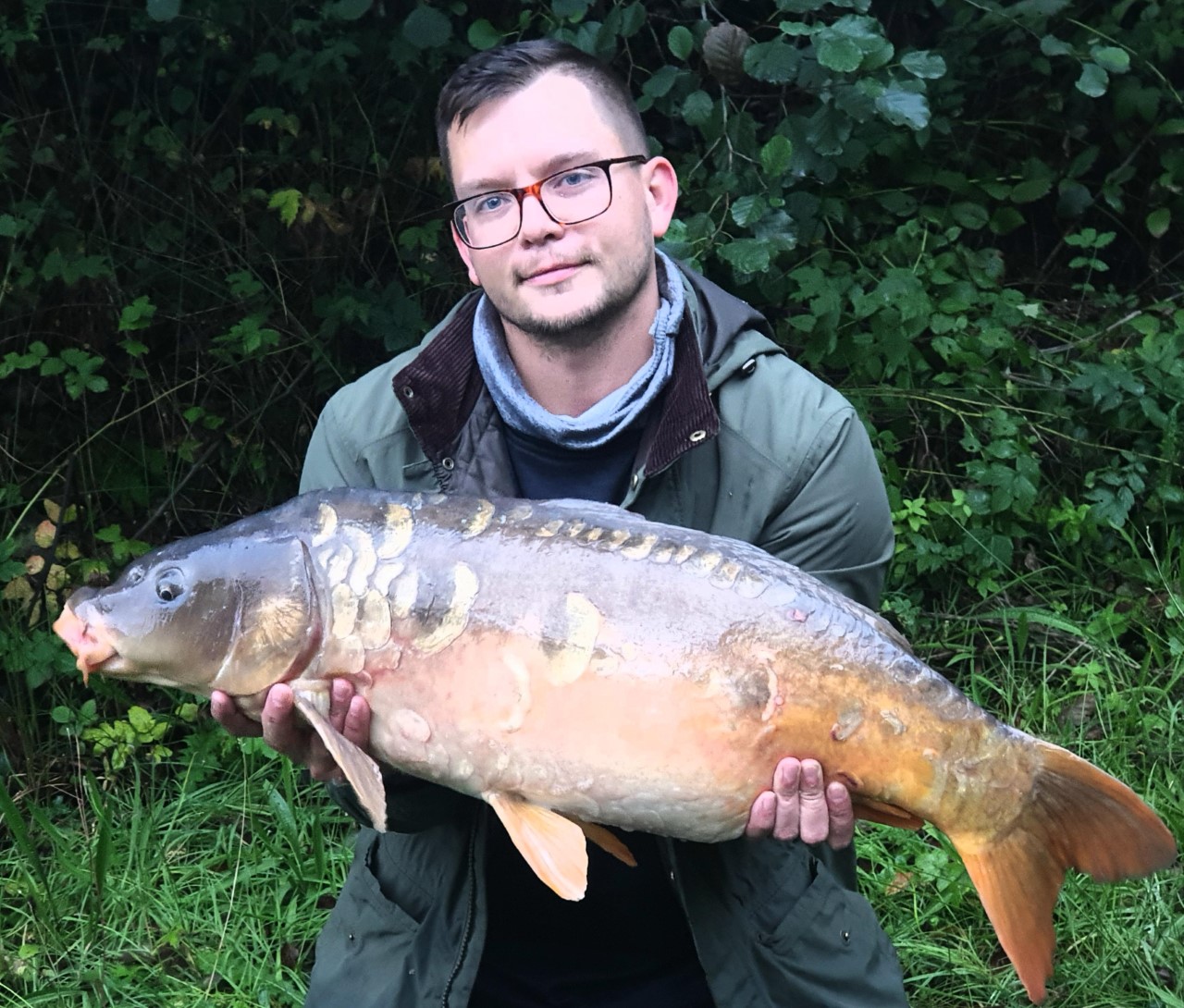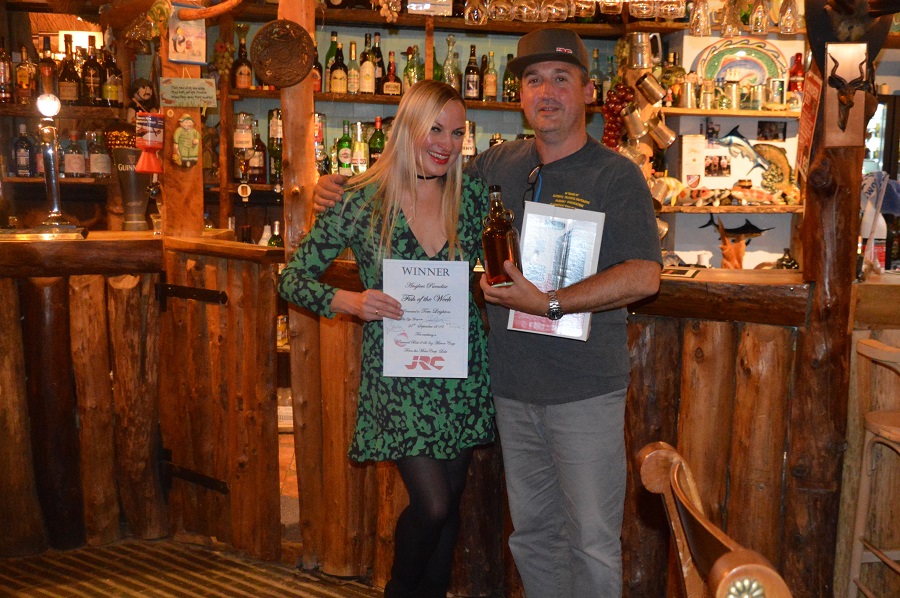 Tom Leighton after 10 years of coming to Anglers Paradise finally caught his first ever 'Twenty', a 21lb 8oz beautiful Mirror from the Main Carp Lake and won our Fish of the week competition too!
Tom's story –"I have been coming to AP for 10 years now and for the last 5 I have wanted to get a 20 pound Carp but always fallen just short. Having had lots of help and advice from friends I headed to Main Carp Lake to have another go. Setting the alarm for 5 o'clock I managed to get the swim I wanted Nevs point. I set up in the half dark and rain and started feeding the swim.
In the morning I hooked into a heavy fish. It fought hard and I got her in close and up to the surface to see a beautiful fish that must be a 20, then she came off! Much despair at the missed fish but I got the rod back out. This was followed by catching an 18 06 which cheered me up and then it went quiet.
At 16:00 the rod twitched a little and I struck it expecting a small fish to find there was a lump on the end. The fish new what it was doing burying me in the lilies 3 times but eventually it went in the net and weighed at 21 08. Jim said I looked like a kid on his birthday that came downstairs to find his new bike. Finally done it and great to do it on my birthday week!"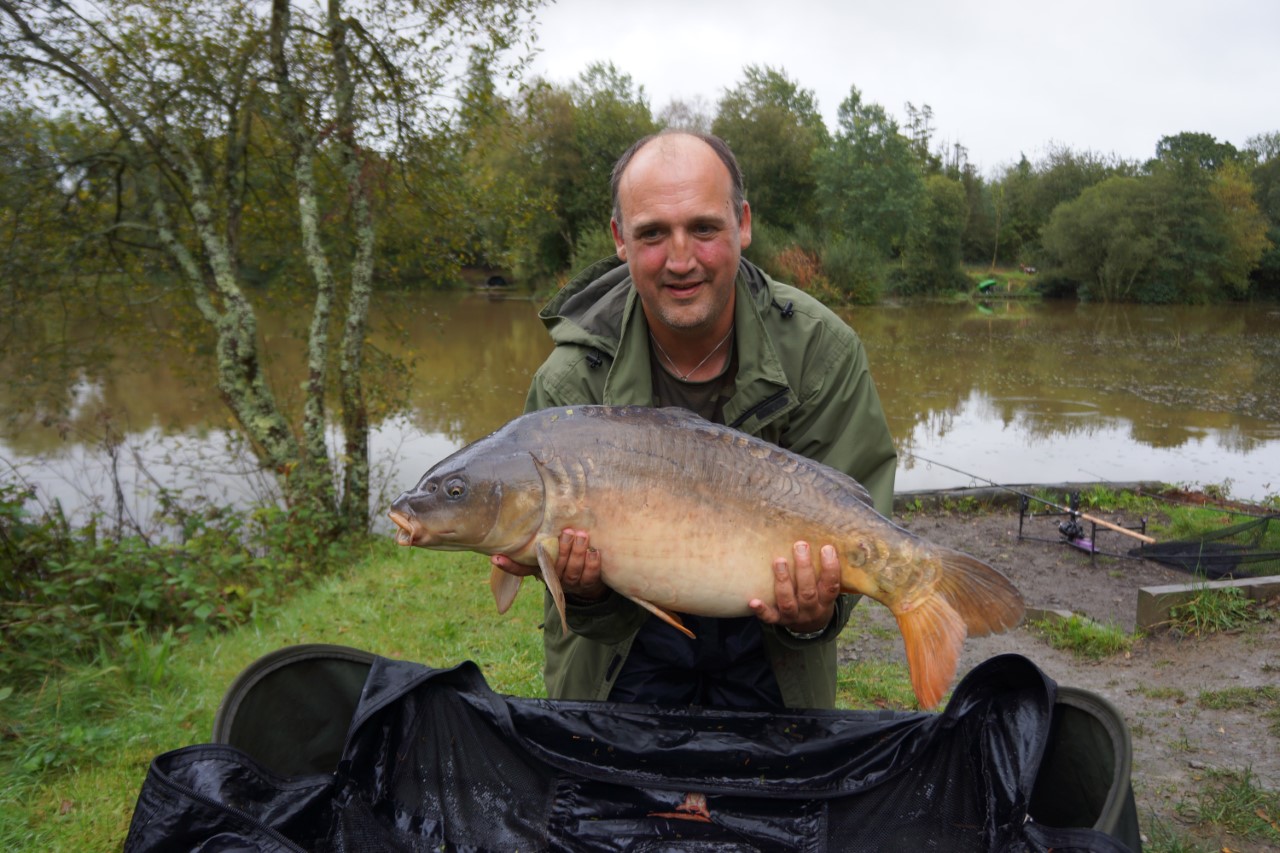 Sarah Robertson-Browne caught a personal best 20lb 2oz scaley Mirror Carp from Anglers Eldorado's bottom Cat and Carp Lake 2. She's only been fishing for the last couple of years and now she's hooked for life!!