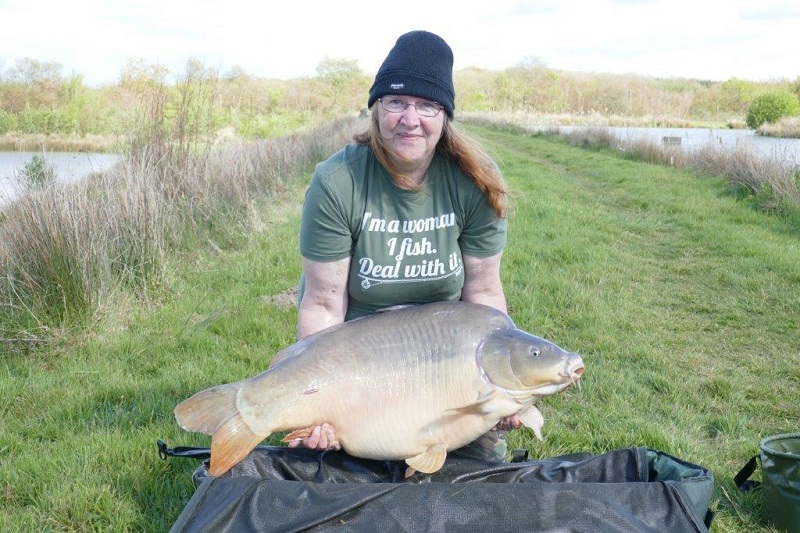 1ST EVER LADY ANGLER TO CATCH A 40 FROM ANGLERS PARADISE
Sharon aka 'Frogs' Fowler, 55 from Bedfordshire, made Anglers Paradise History by catching her 1st ever 40 from the Kracking Carp lake, Frogs caught the legend that is 'Silverback' at 48lbs 14oz. Frogs has made the Anglers Paradise Record Books by making angling history becoming the 1st Ever Lady Angler to land a 40lb Carp here!!! What an achievement!
Frog's Story – "Having rested the lake for a while and kept the lines out of the water for a bit as we were conscious of the fact that most of the fish were at our end of the lake! (Or after having returned from the pub after lunch lol) Both statements are true!
A Denham baits 15mm Element bottom bait was cast approx. 3 ft off the island in front of me using 12lb Tiger Line fluoro-line fished slack-line, where I had seen movement during the morning, and caught an 11lb carp earlier that morning, within an hour or so a hesitant take which turned into a positive rod wrencher resulted in playing what was obviously a very heavy and angry fish.
Calls for assistance from the other 3 people present were a waste of time as they were enjoying a post lunch snooze so the fish was played and netted solo before a phone call could raise the dead to help with photos. Ironically this is probably a good thing as the entire capture is a solo effort and no husbands or friends helped in any way! I would however like to thank Ian for tying the rig, and Jeff for lending his scales (as Ian's gave up the ghost at the weekend!) I came this year with same target as I have had for several years now – namely to catch a 40lb carp – the fish at 48lb 14oz smashed that- what a fish, what a wonderful holiday, in our 30th Anniversary year, I could not have asked for more (especially as Ian then also caught a 40lber!!). "
Superb Angling, and an inspiration to all us lady anglers! (Even more so the Male Anglers!). Frogs also Won our Fish Of The Week Competition.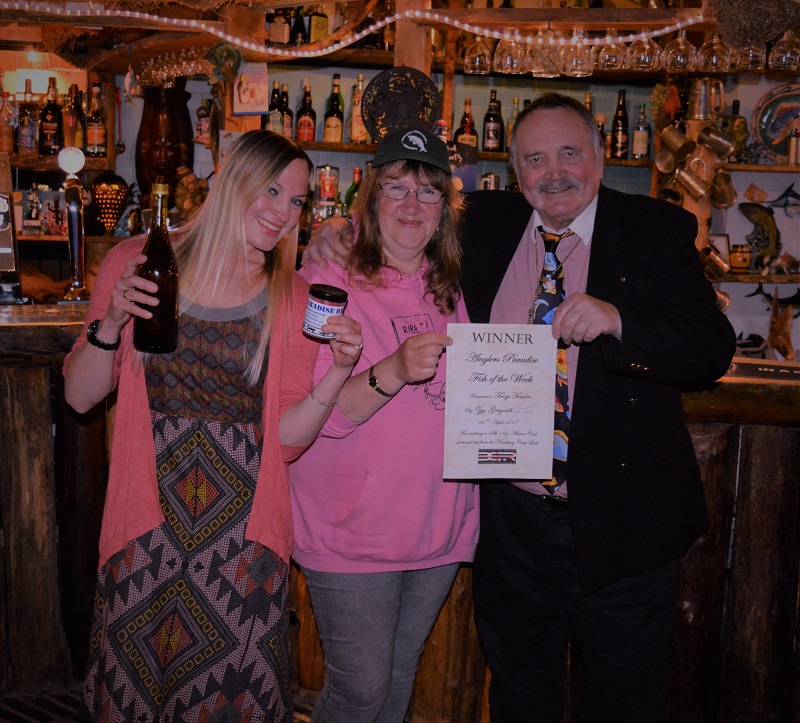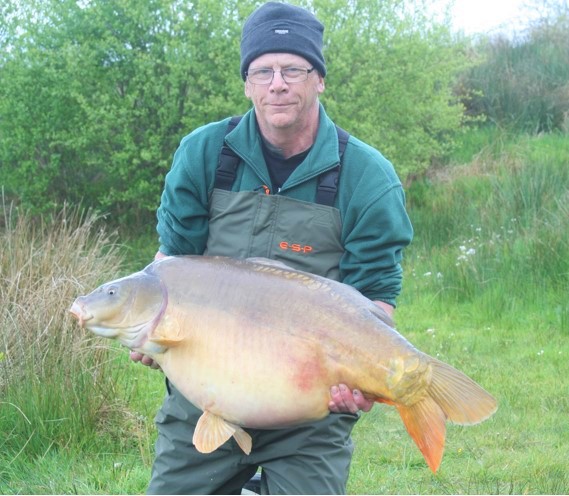 (Above)Frog's husband Ian Fowler didn't want to be left out and went onto catching his biggest ever carp – The Famous Gorilla at 47lbs 10oz from the Kracking Carp Lake making one Mr Fowler a Very Happy Man!! Ian, 55, from Bedfordshire, beat his previous PB of 42lb 14oz which was also from the Kracking Carp Lake. Ian caught the Mirror on a running rig, 2oz flat lead with a Denham Baits Element 16mm bottom bait.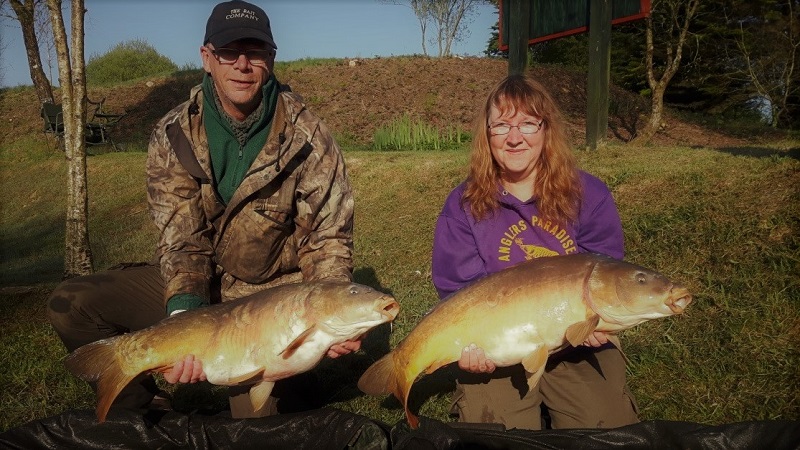 (Above)Frogs and Ian also had a double take of 20's from the Specimen Carp Lake, Ian with a 24lb 8oz Mirror and Frogs with a 26lb 4oz Mirror which they fought and caught at the same time!! Both on Denham Baits 'Element'. Great to see couples enjoying the sport together!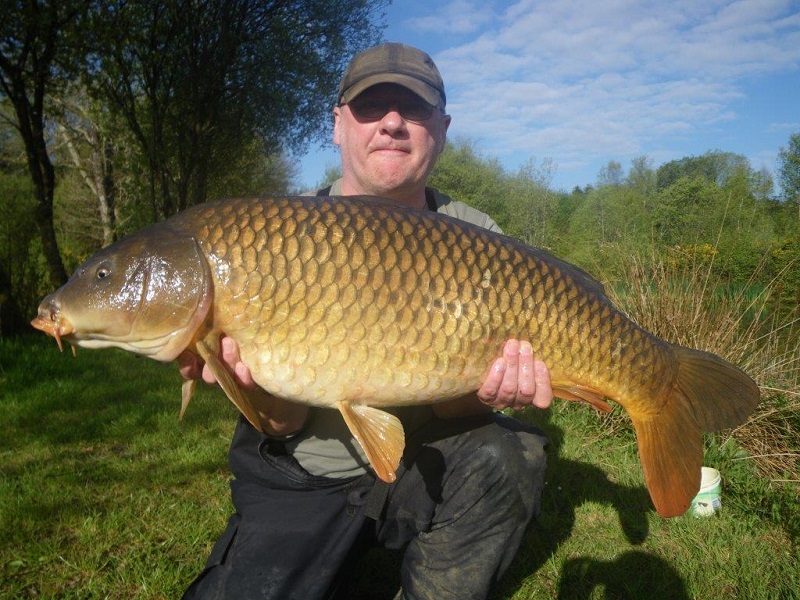 (Above)Jeff Rowland from Keighley caught this Stunning 26lb 12oz Common from the Specimen Carp Lake! Jeff caught the Common on a 20mm Vortex Boilie on a Basic Bottom Rig with 5 Freebies.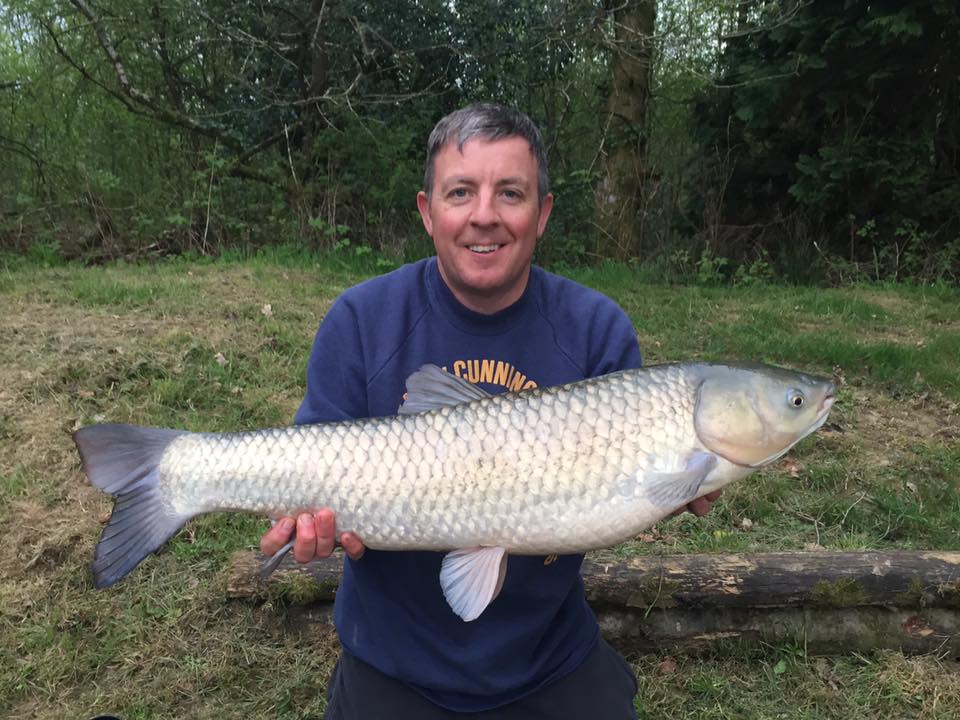 (Above)5C's Member, Maggot Whitfeld aka Mike came down with his Son Jordan to have a session on the Main Carp Lake and landed a new Personal Best 18lb Grassy! Maggot didn't use Maggots though! He caught the Grass Carp on Paradise Baits Beez Kneez on a German Rig.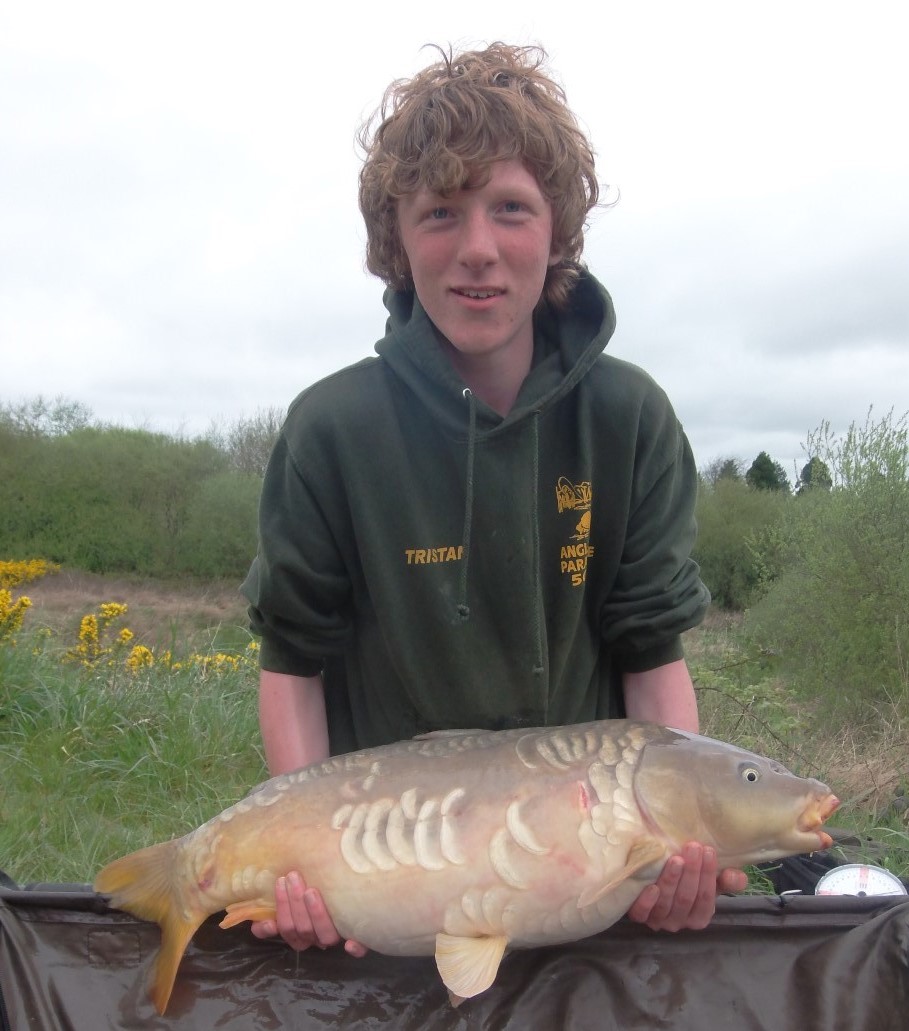 (Above)5C's Member Tristan landed his New PB Carp, a lovely Mirror of 22lbs 6oz from Eldorado's Bottom Cat and Carp Lake 2 on a Crab Boilie.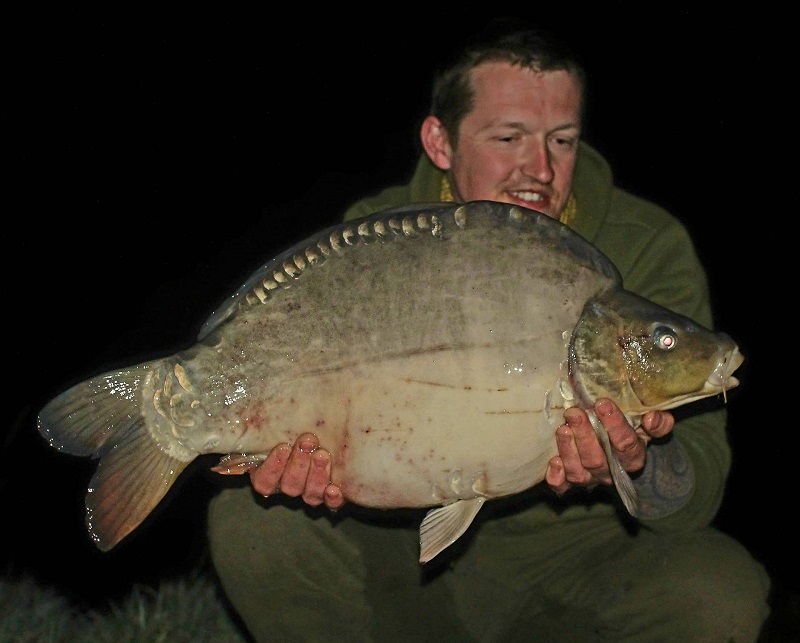 (Above)Andrew White caught a low 20lb Mirror from the Kracking Carp Lake on Peg 4 caught on essential baits B5 on a snowman rig.