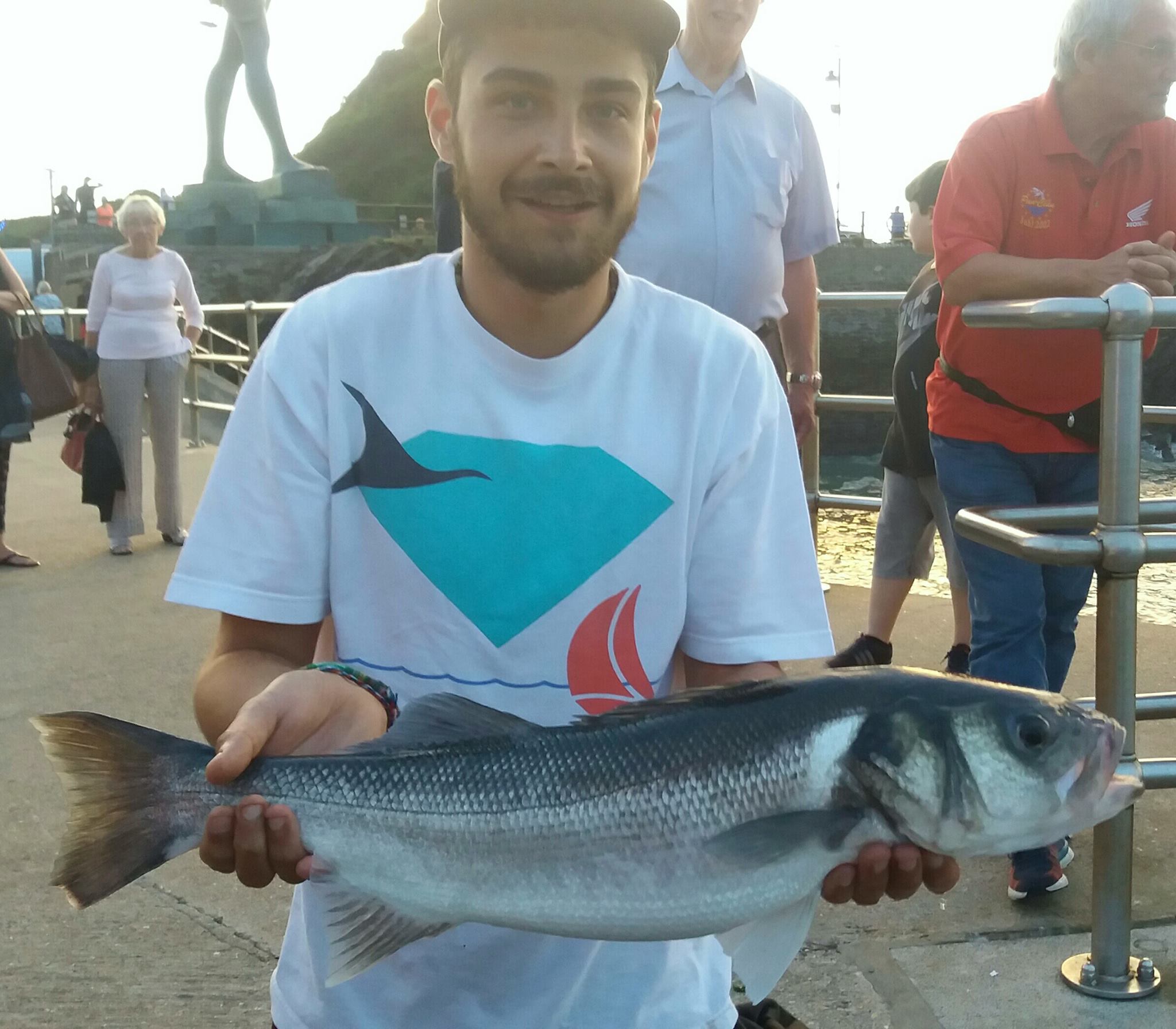 Ollie Passmore – bass 7lb 1oz
Ollie Passmore enjoyed a session on Ilfracombe Pier landing a fine bass of 7lb 1oz that was carefully returned to the water after a quick photo. The fish was tempted using a large mackerel bait. The water clarity is reduced along the coast now and as a result bait anglers are enjoying improved sport with mackerel squid or crab baits best.
When the water clears lure anglers will start to catch again. I visited High Street tackle recently and was impressed with their wide selection of bass lures both soft and hard plastics from top brands.