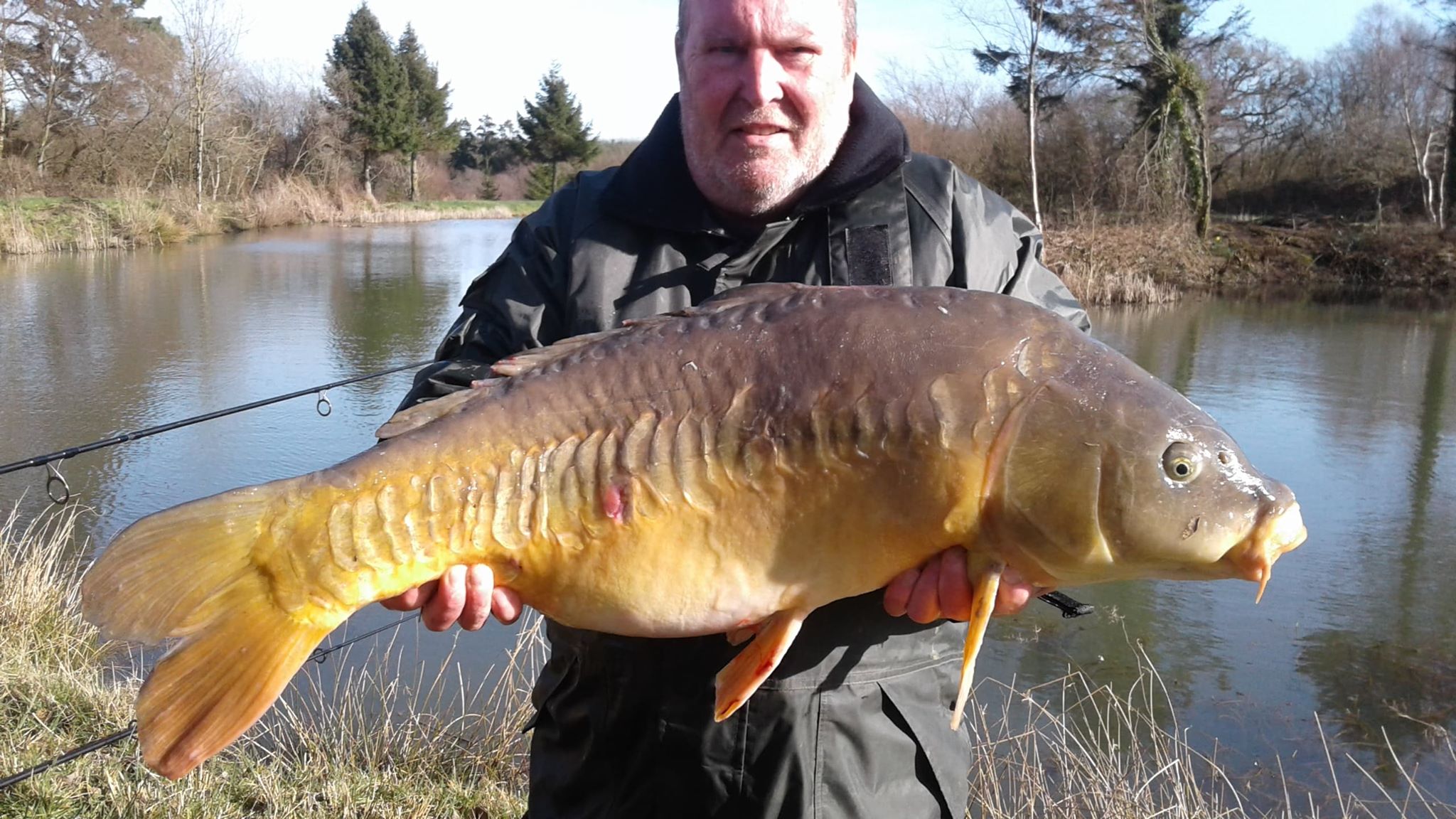 Paul Willsea joined us with his wife for Valentines week and managed to get some fishing in and caught a personal best 30lb Mirror, a 25lb Mirror and a 24lb Mirror all from the Specimen Carp Lake and won our Fish of the Week competiton!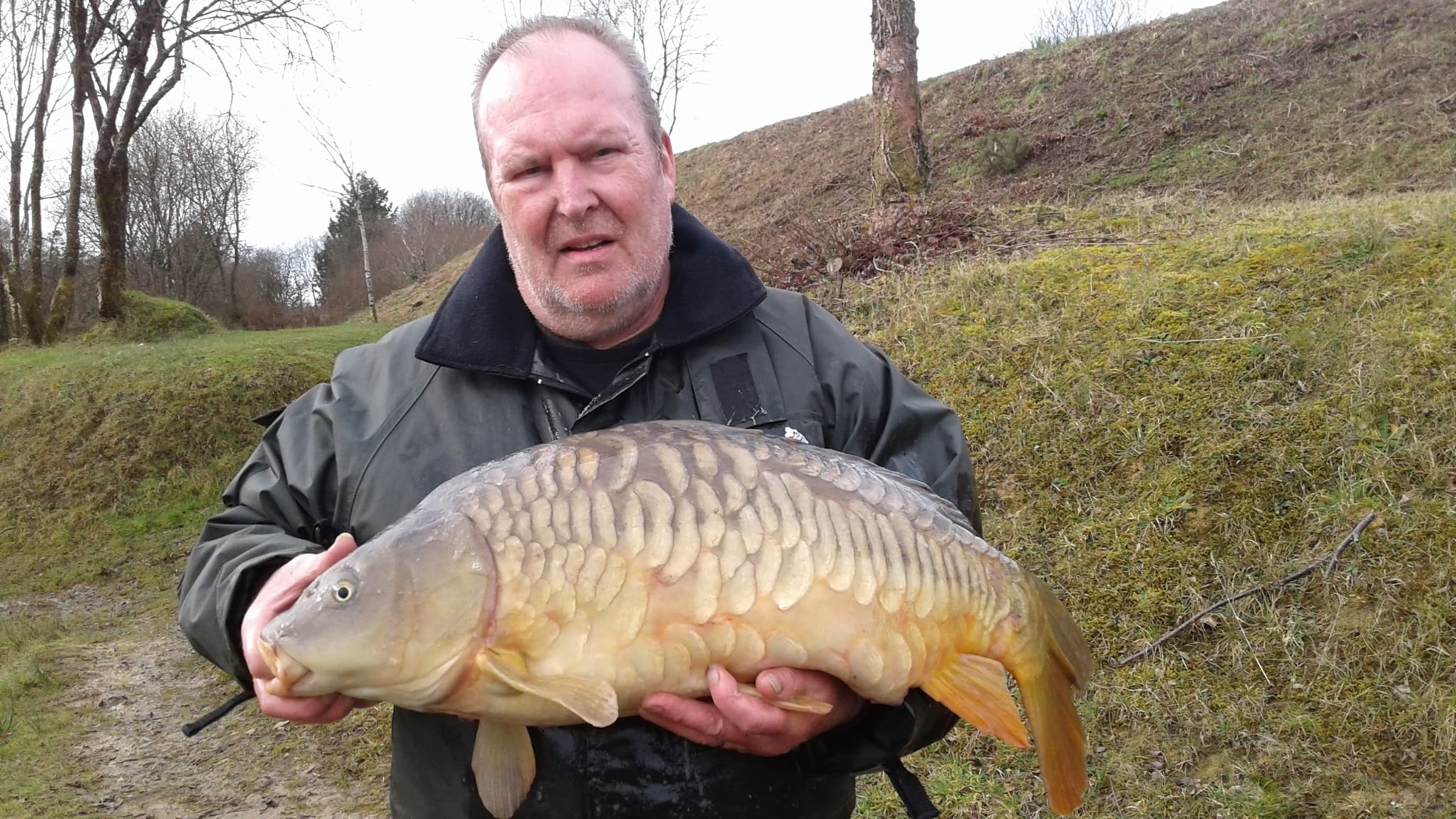 Paul 's Story –
"I have been coming to AP for 21 years and have never caught 3 big fish in one week. On Monday 18th February, I went down to the Specimen Carp Lake. The Reel went screaming off after about an hour, I couldn't believe it, I landed a 24lb Mirror using a tutti fruity boilie.
After a little while, off it goes again and I landed a 25lb Mirror on a Sticky Baits Krill pop up, I was well chuffed, couldn't believe it – 2 20's in 1 day!!
Then on Thursday 21st February, about 2pm, I thought I would pack up in about half hour, when suddenly off the Reel goes. I landed a 30lb 2oz Mirror on a tutti fruity boilie. This is the best Valentine week I have ever had, I beat my personal best by 4oz, celebrated my Birthday on Valentine's Day and had an absolutely fantastic week at AP!"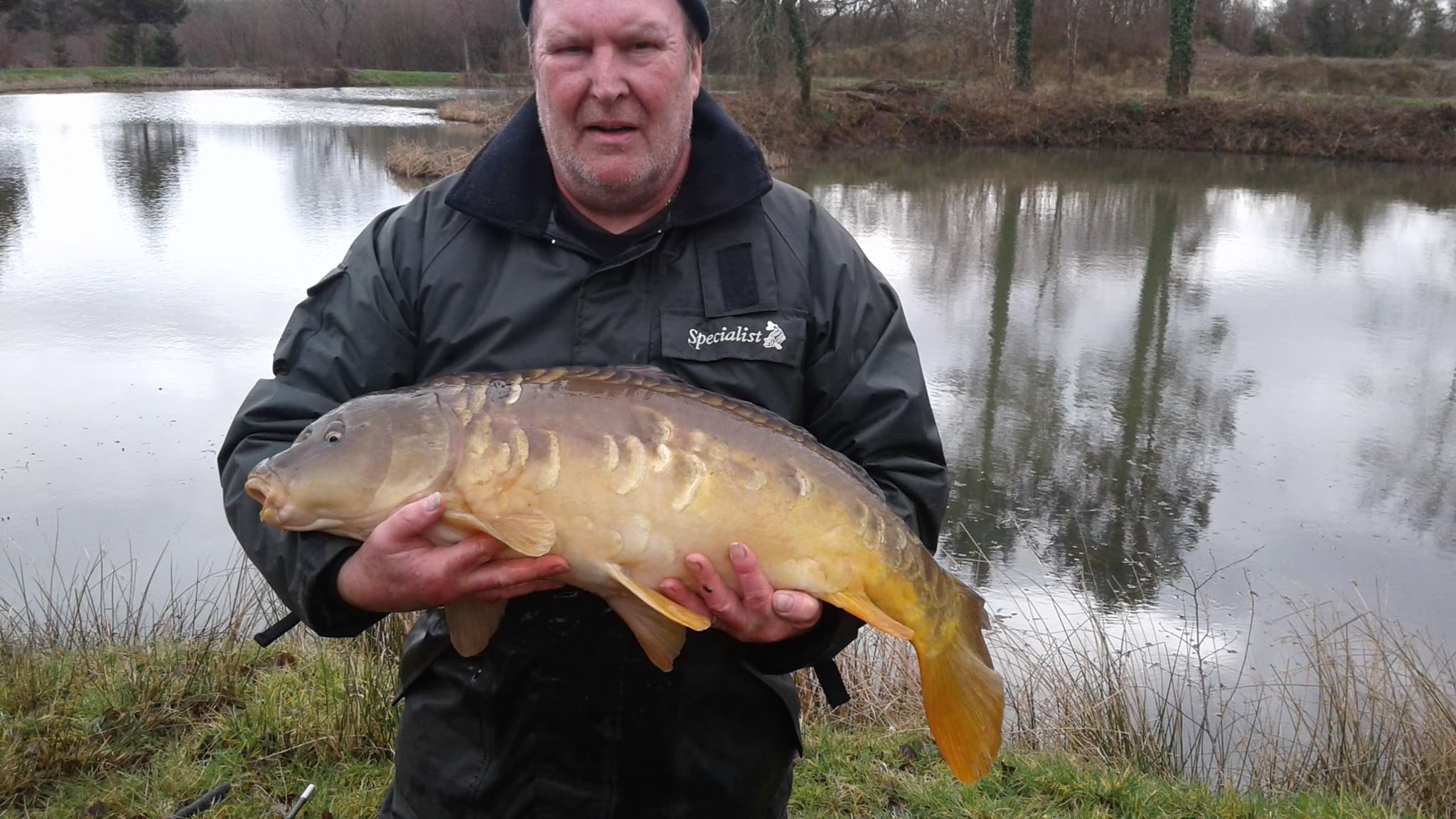 Here he is with his Winning Fish and being presented his prizes by Zyggy and Zenia with special thanks to PB Products UK.