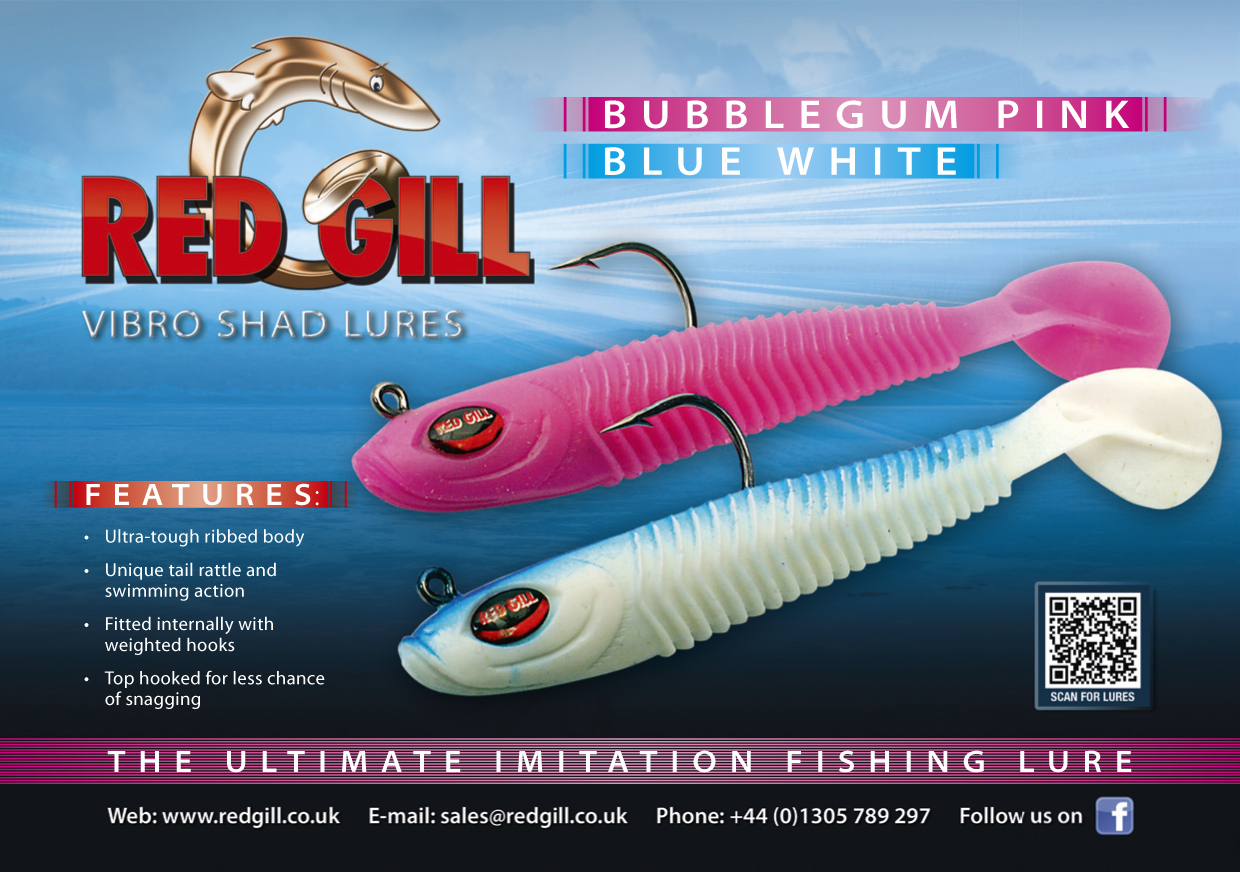 With a Combe Martin Club Competition over the weekend, I was looking at a plan when Rob Scoines suggested a trip out on Steve Webbers Osprey. There were two places available and the weather forecast was spot on.  It took a few moments to come to a decision and within five minutes the trip was secure and plans in place.
The boat was due to sail at 10:00am so there was no crack of dawn rise. I picked Rob up at 07:30am and enjoyed a scenic drive across Exmoor arriving at Minehead Mc Donald's for a Breakfast roll and coffee before grabbing some bait from Speedbait the new fishing tackle and bait outlet situated close by on the Industrial estate.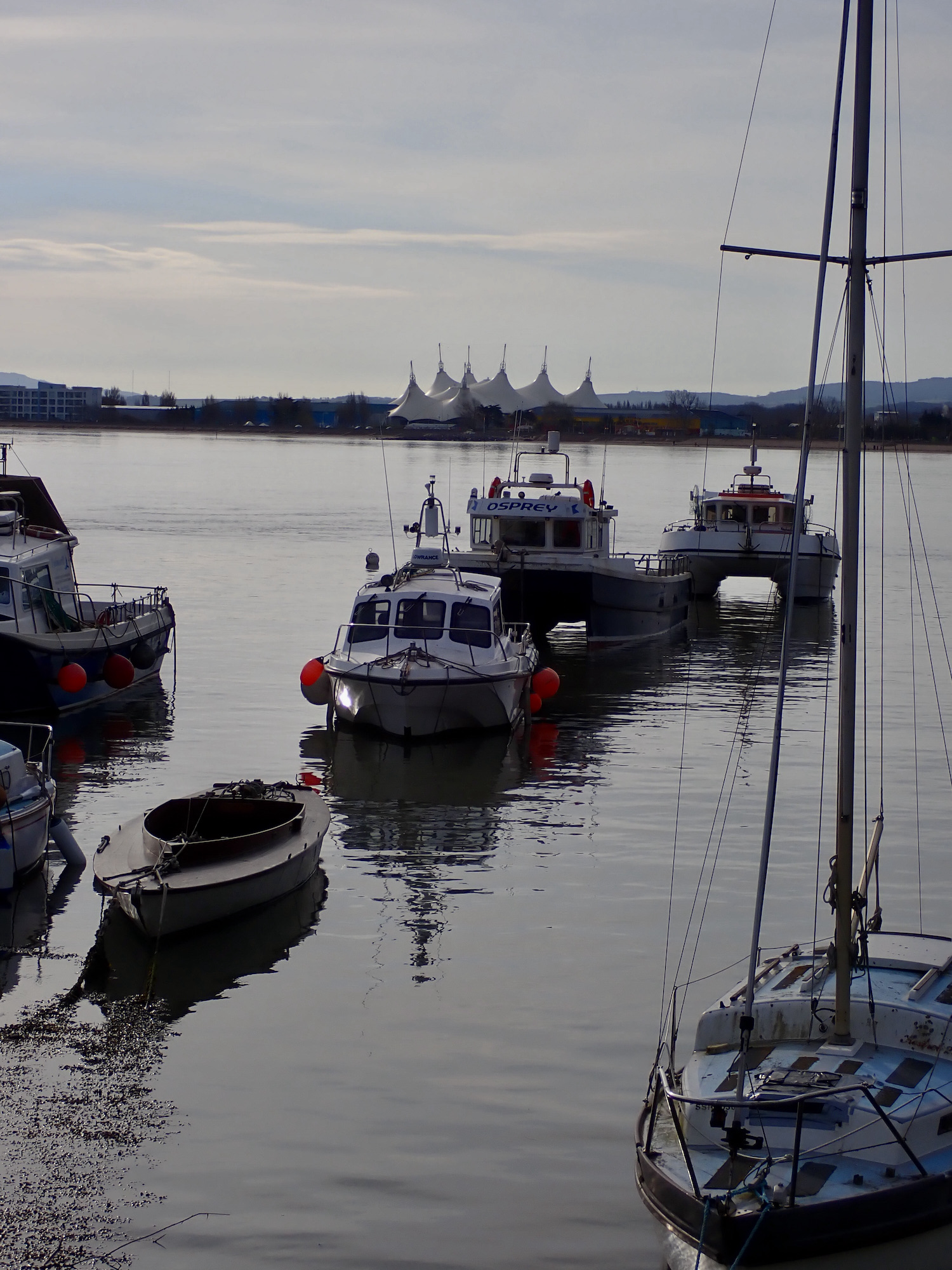 We climbed aboard Osprey shortly before 10:00am and met with our fellow anglers, Colin Shepard, Rich Leonard, Lee Buck and Joe Woodward who had travelled down from the Bristol area.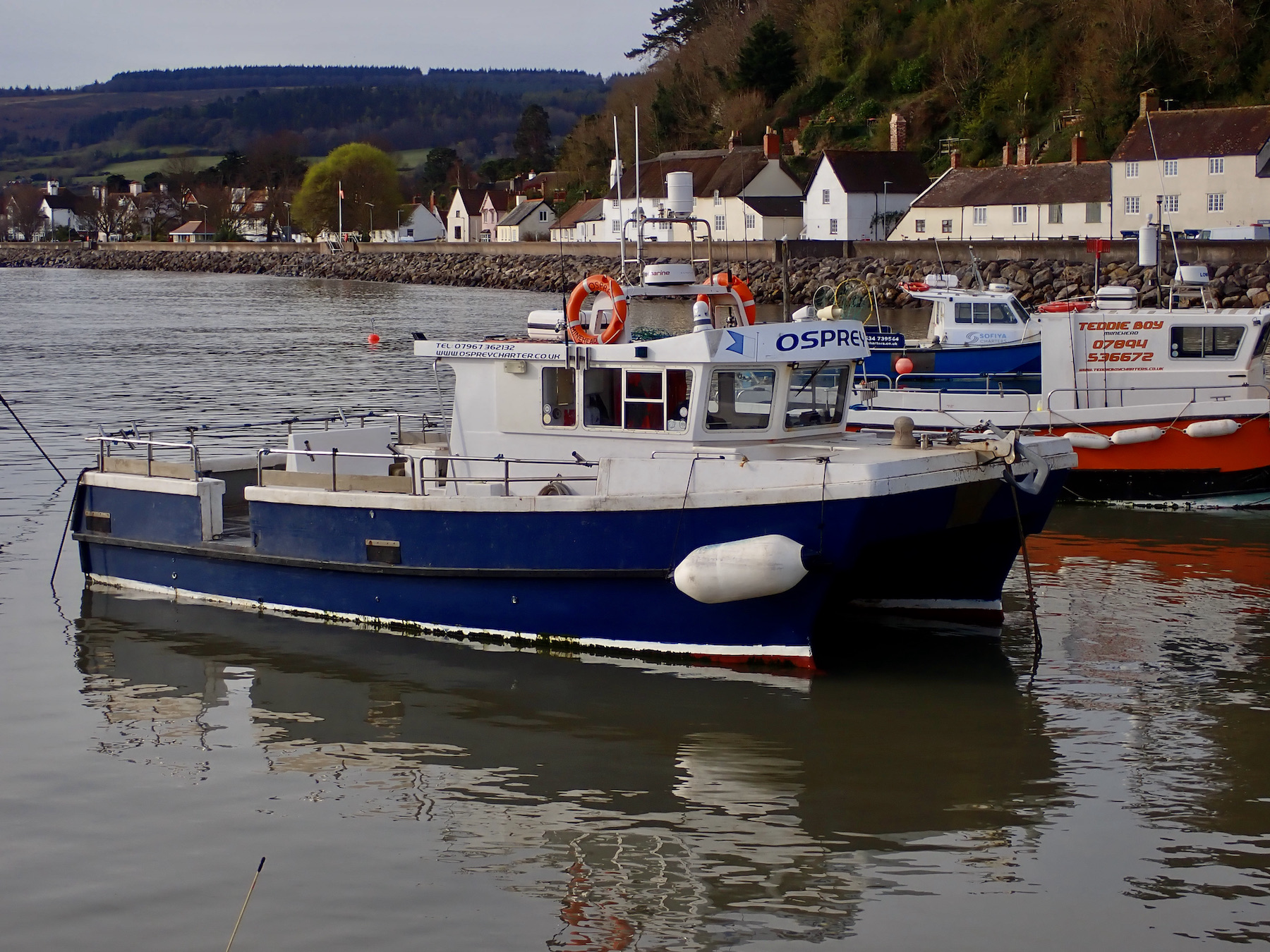 It was one of those rare days with a mirror calm sea and a bright sky. There was a chill in the air after a few days of cold North East winds with overnight frosts. Anticipation was high as we headed off down channel.
First stop was in Porlock Bay hoping for an early smoothound. Within minutes dogfish were swung aboard in profusion.
After our first brew of the day from Steve's son Will it was a unanimous decision to up anchor and head down to a well-known huss mark beneath the spectacular cliffs of the Exmoor coast.
After a few moments rod tips were nodding as scavenging predators below located our baits. I hooked into what felt a reasonable fish that plodded about at the end of the line as I persuaded it towards the boat. The head of a very large bull huss appeared ten yards behind the boat as Will stood ready with the net. Skipper Steve commented that it was a very good huss or words to that effect. At that moment the huss opened its mouth and spat out the bait, the terminal tackle flying back towards the boat. B******** or words to that effect. These nearly moments often seem to stick in the mind longer than success stories.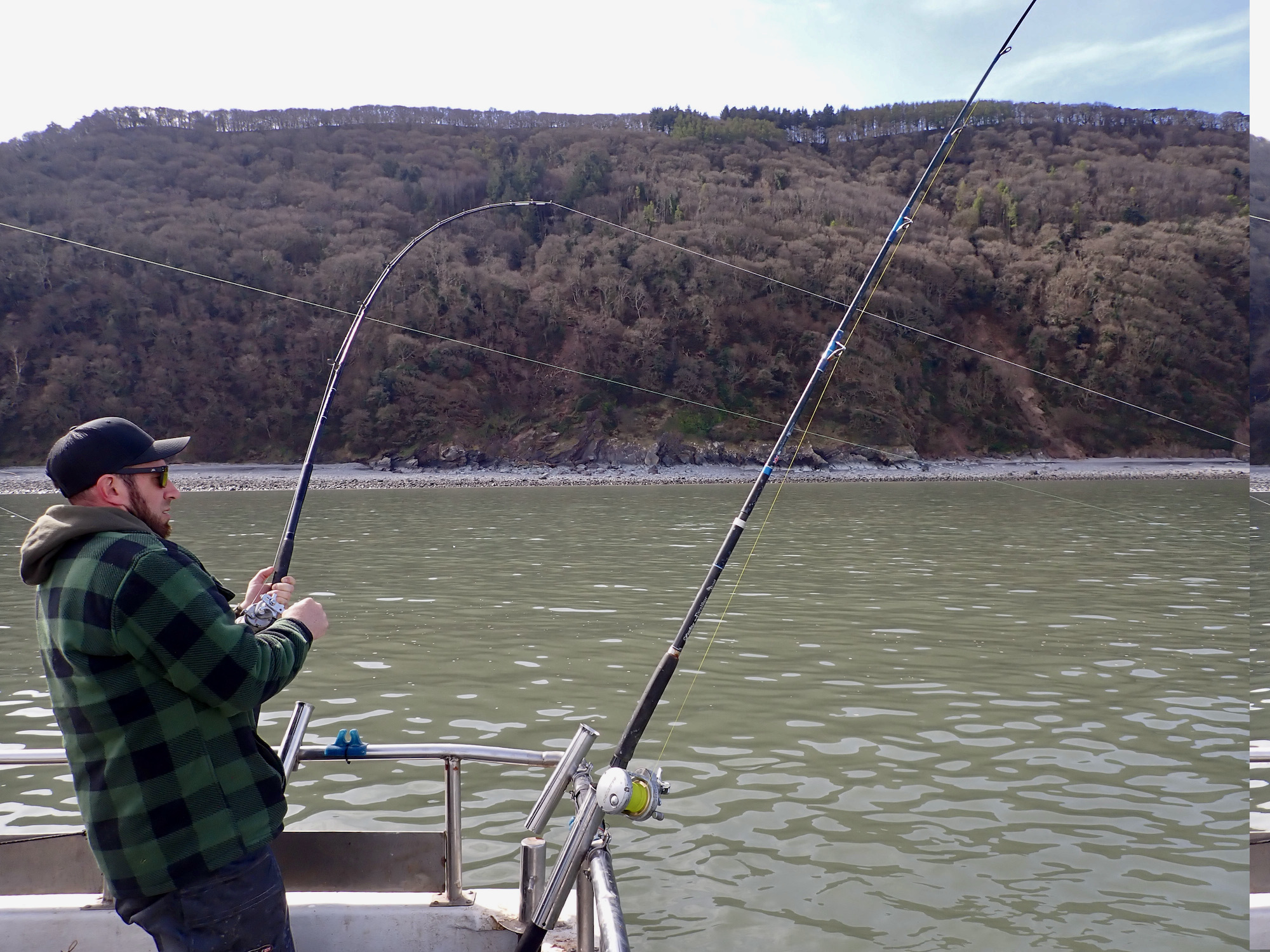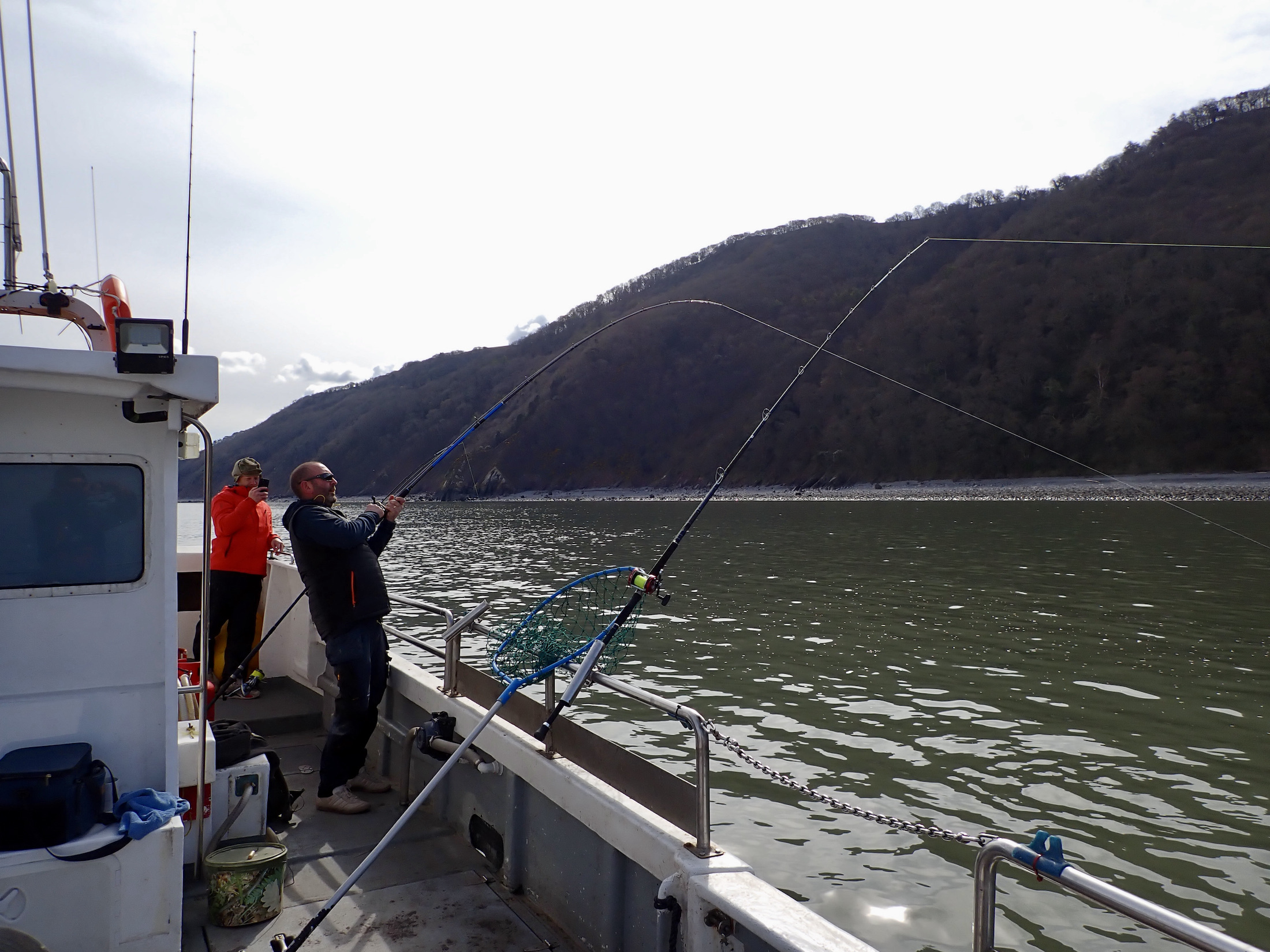 A flurry of huss to around 10lb followed along with strap eels and the occasional dogfish. As the tide began to ease the catch rate slowed and the decision was made to head back up channel in search of ray.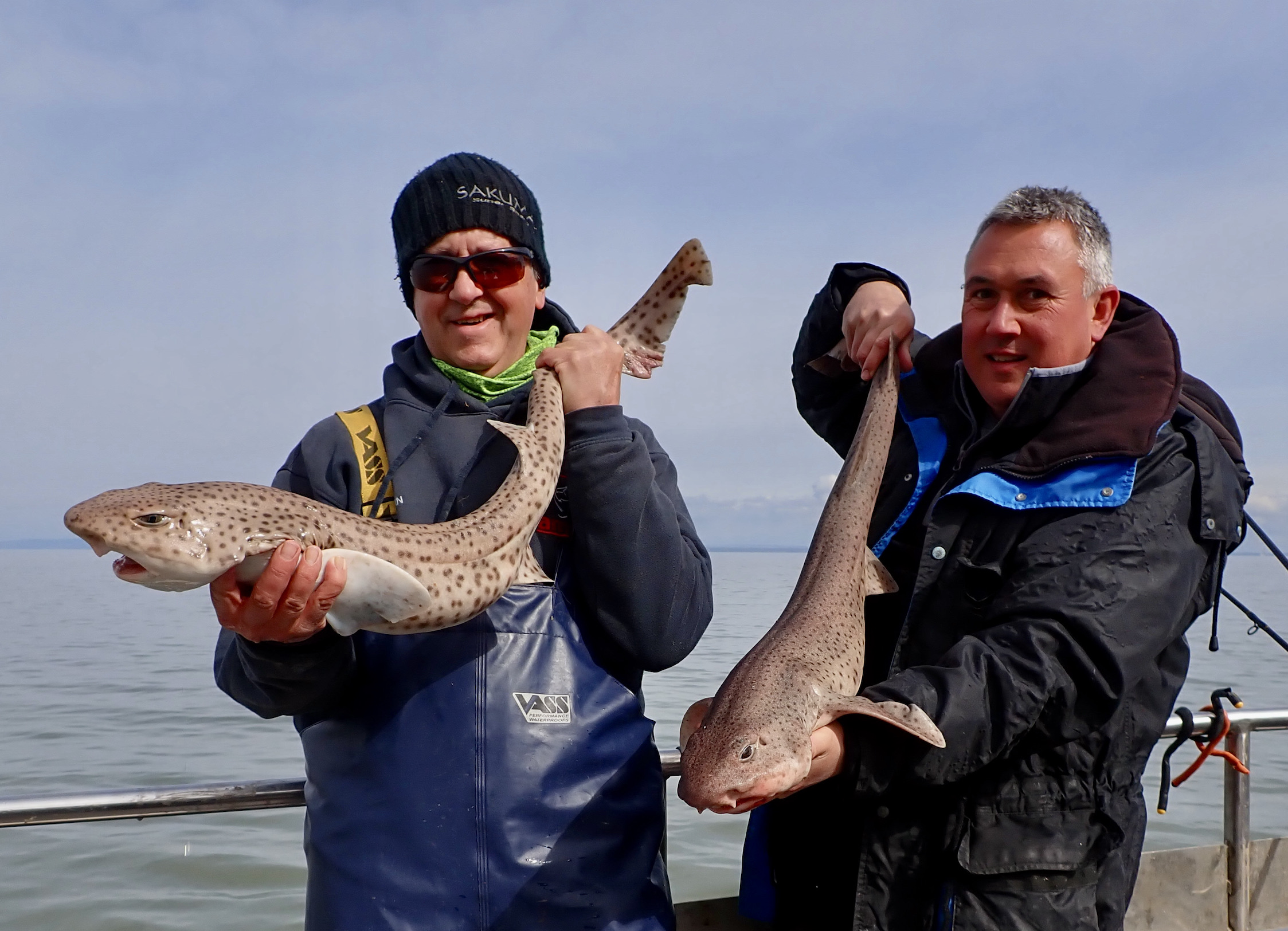 We dropped anchor a short distance off Selworthy and put out our baits into what was very shallow water. A small eyed ray was brought to the boat by Lee Buck within a minute or so of settling at anchor.
A good start that was to prove a false promise as just one other small eyed was tempted from the location. All remaining very quiet with just the occasional dogfish showing and a solitary conger of perhaps five pounds to my rod.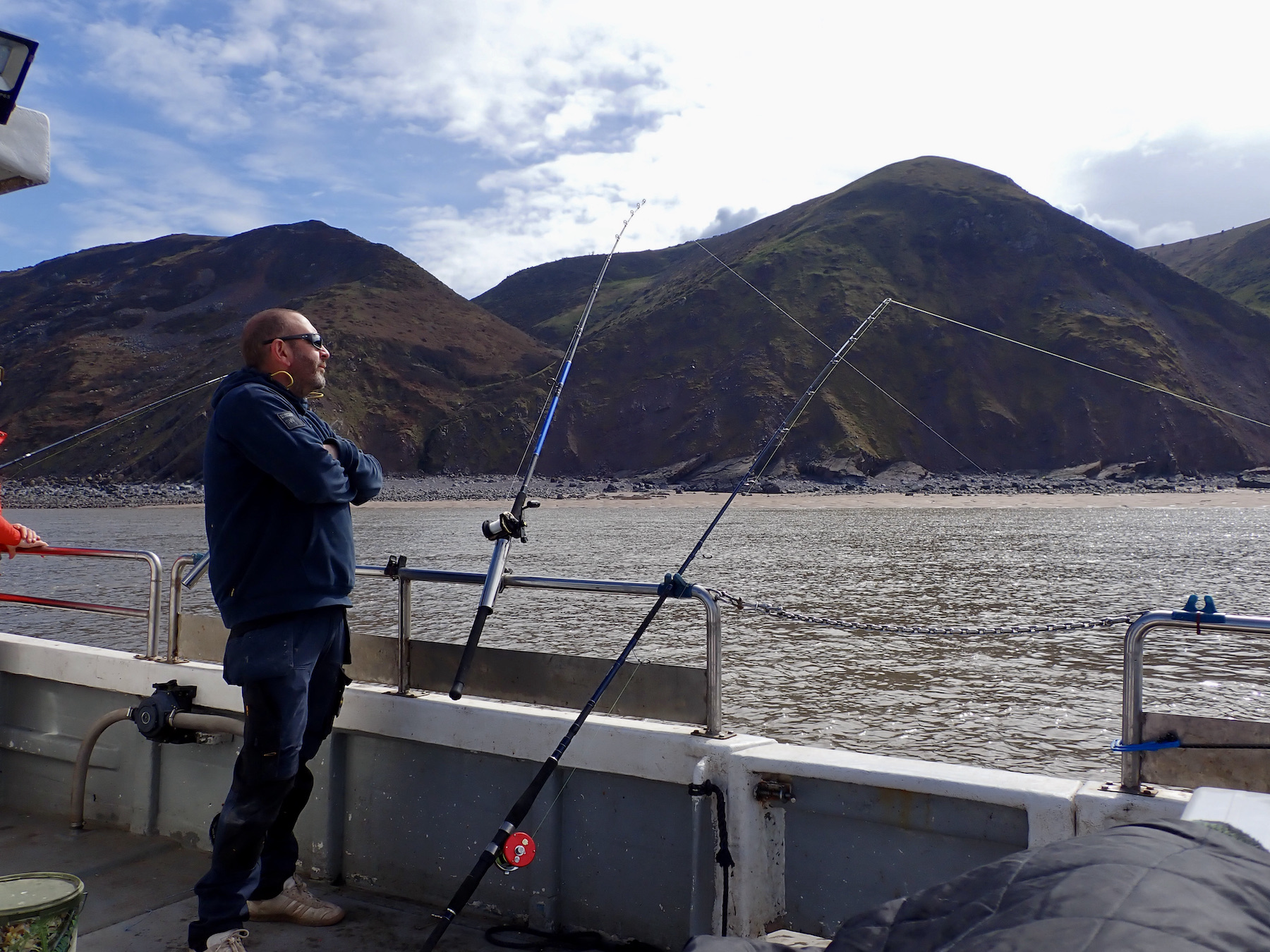 A move of a few hundred yards to a new position brought a few more dogfish and a small thornback ray.
As the day ticked past all to quickly it was very apparent that the fish were not feeding, perhaps as a result of the easterly air flow and high pressure?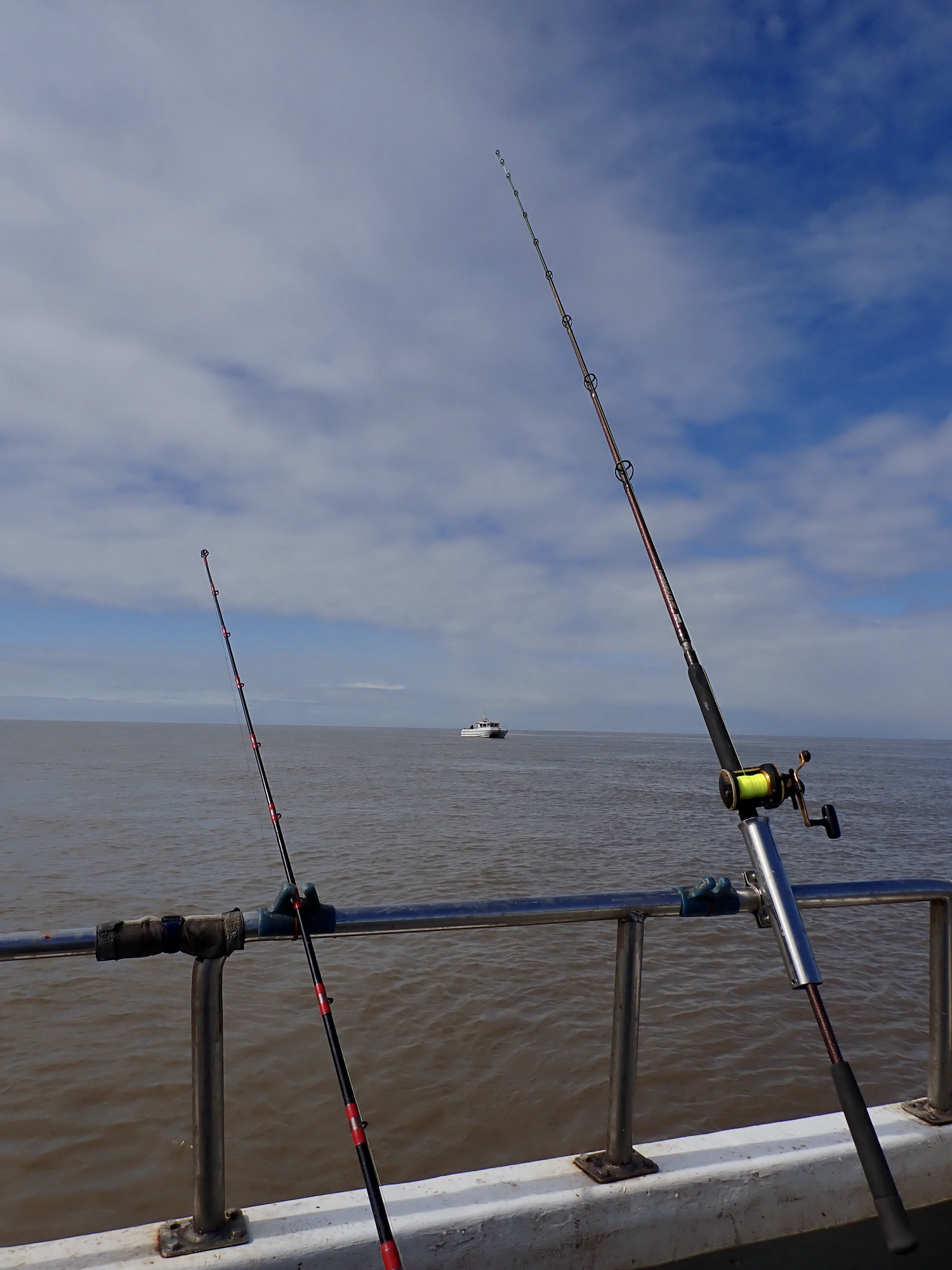 Steve as ever kept trying and moved to another mark a mile closer to Minehead. The rod tips remained frustratingly still with even the dogfish scarce. As Steve called time my rod tip nodded and I lifted into a small eyed ray of 7lb. A reminder that success can come at the very last moment.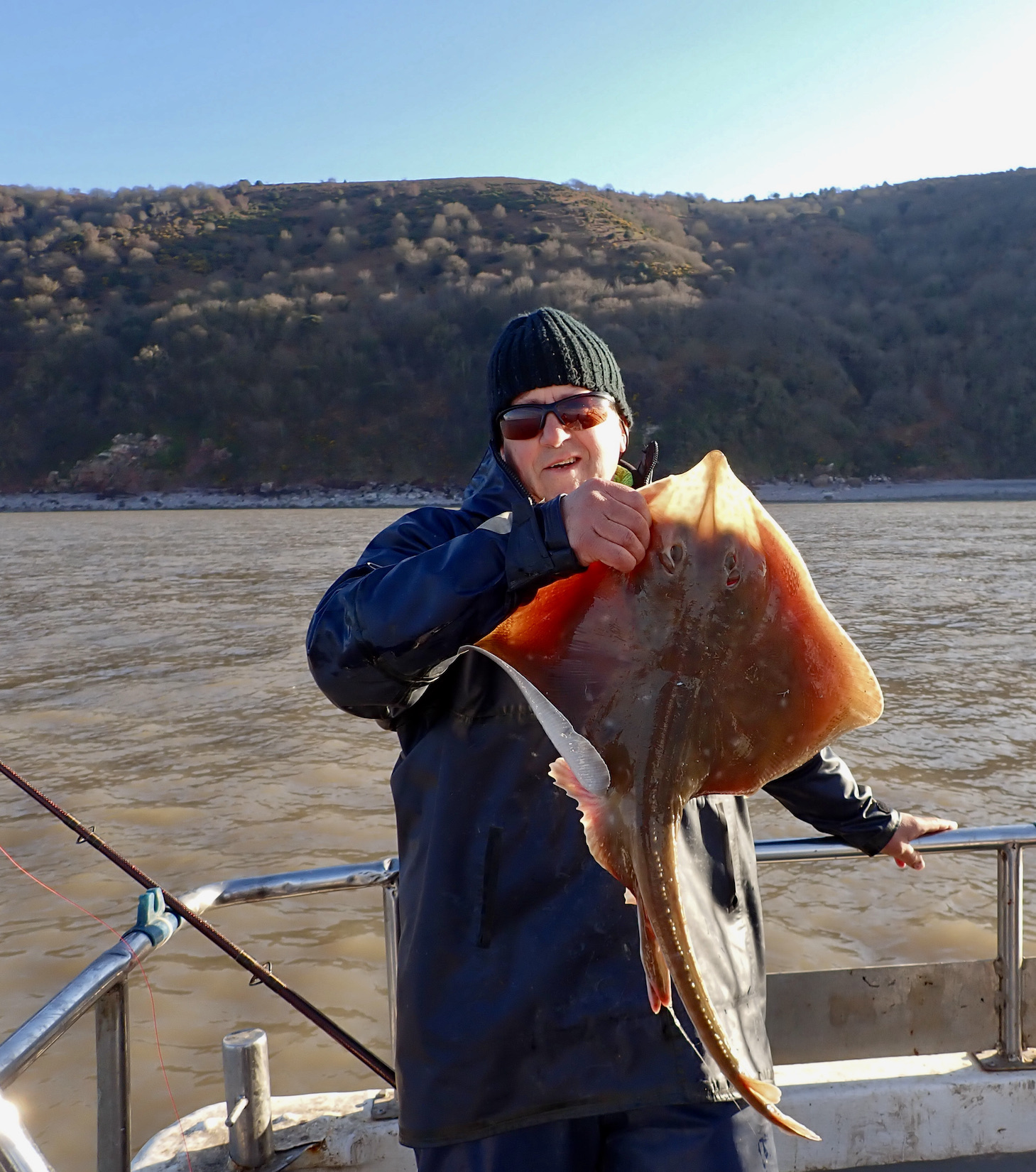 It had been an enjoyable day afloat with good company and the spectacular scenery of the Exmoor coast. Results had not lived up to expectations but this was no reflection on the skill of the skipper for we all knew that on another day these same marks would have brought a steady stream of quality fish.