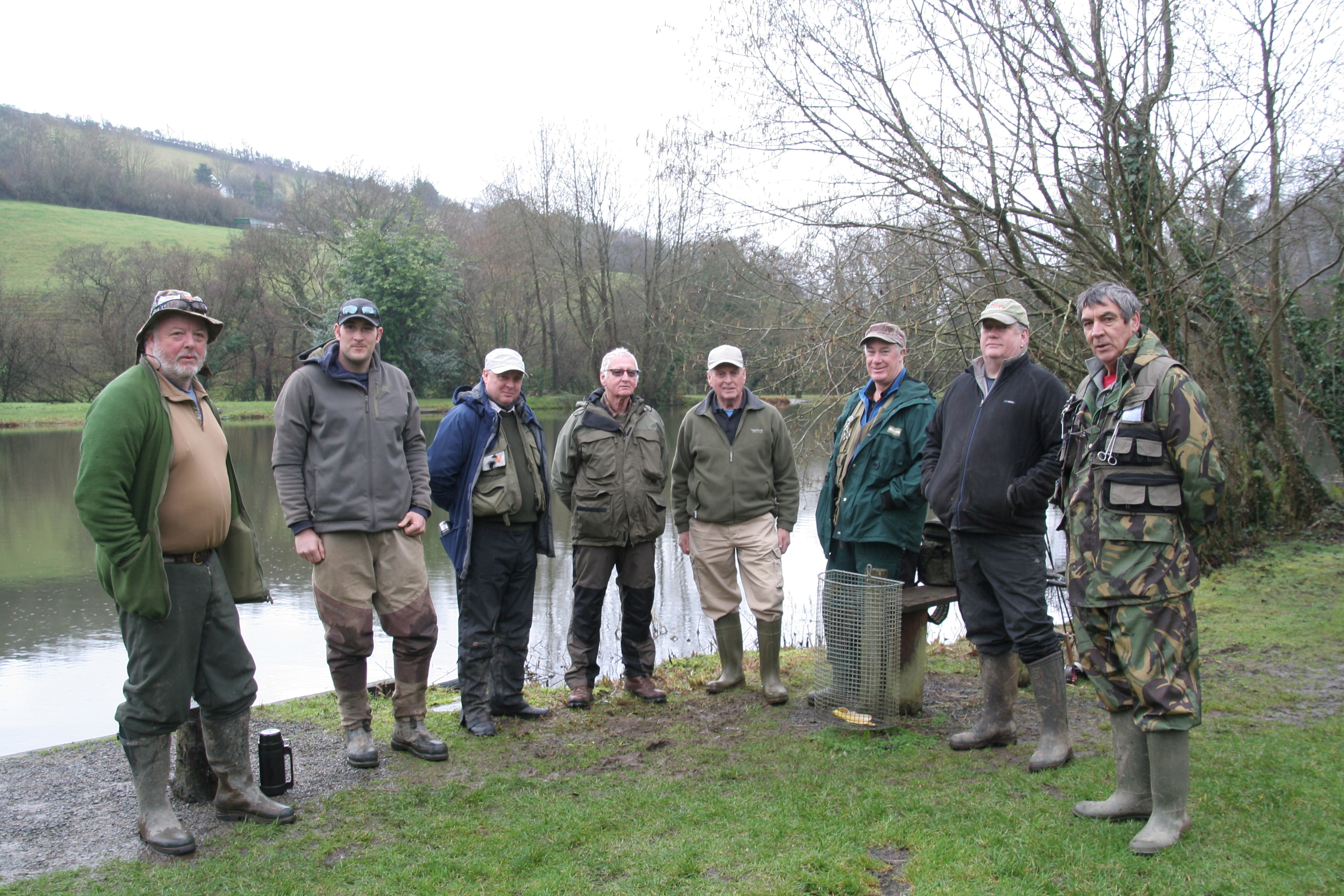 Wistlandpound Fly Fishing Clubs winter challenge match at Blakewell fishery saw twelve members competing . All members caught their four fish limit by early afternoon with those who bagged early enjoying socializing with fellow members. Winner of the event was David Eldred with four for 10lb 1oz. Matt Kingdon was runner up with 9lb 10oz and Colin Combe third with 9lb 3oz. David Richards landed the biggest fish a quality brown of 3lb 5oz. Biggest rainbow weighed 3lb 3oz to Colin Combe.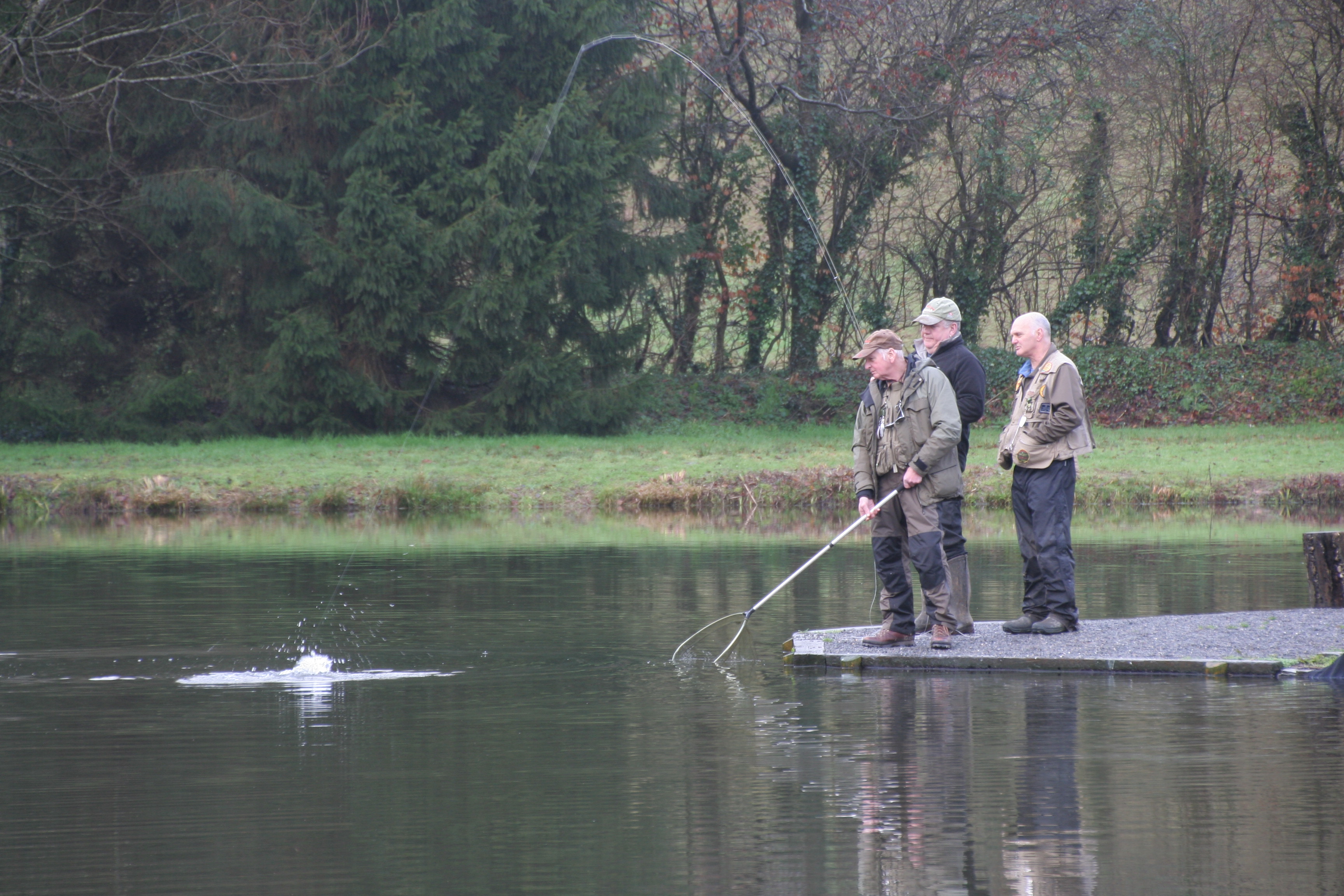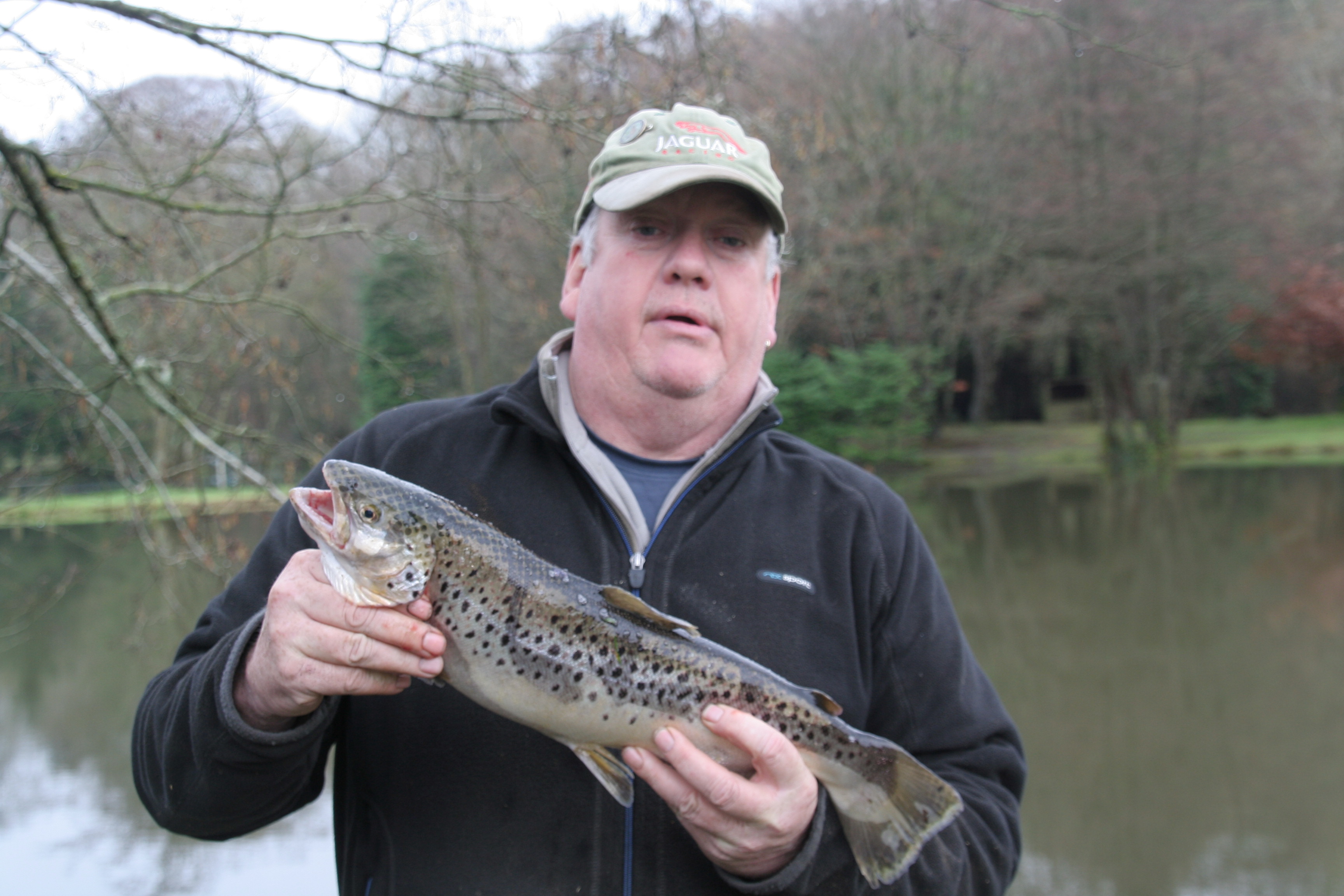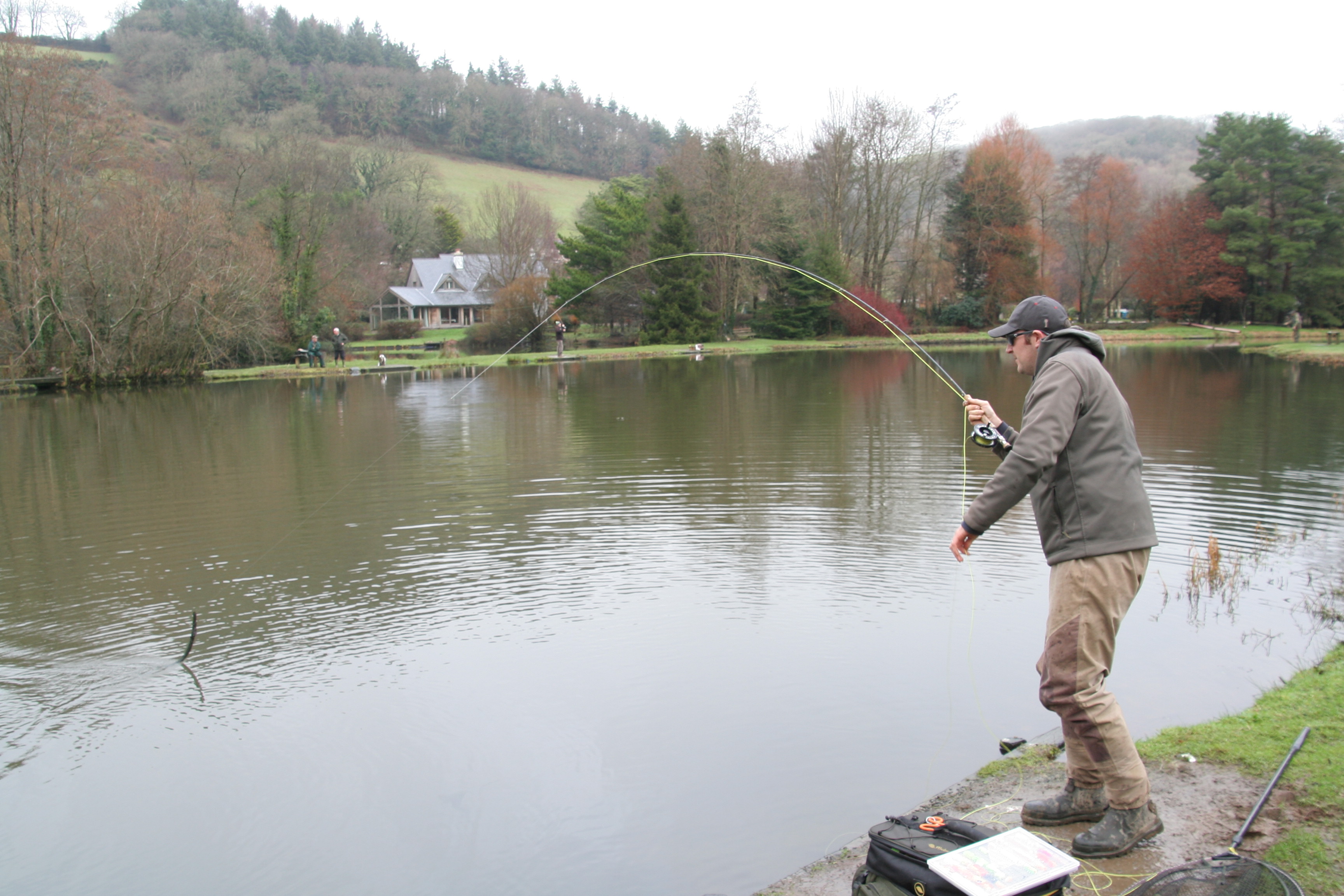 Whilst it is still winter and we may get an icy blast or two before the spring arrives it was hard to believe that spring was not starting to arrive as we walked to the water. Green shoots of blackthorn on the hedge and daffodils emerging from the soil. The sound of a song thrush drifted through the mild air. I chatted with fishery owner Richard Nickel about the forthcoming salmon and sea trout season. It will soon be upon us once again daffodil lined river banks, summer migrants swooping over the water and with luck that tightening of the line as a salmon seizes the fly!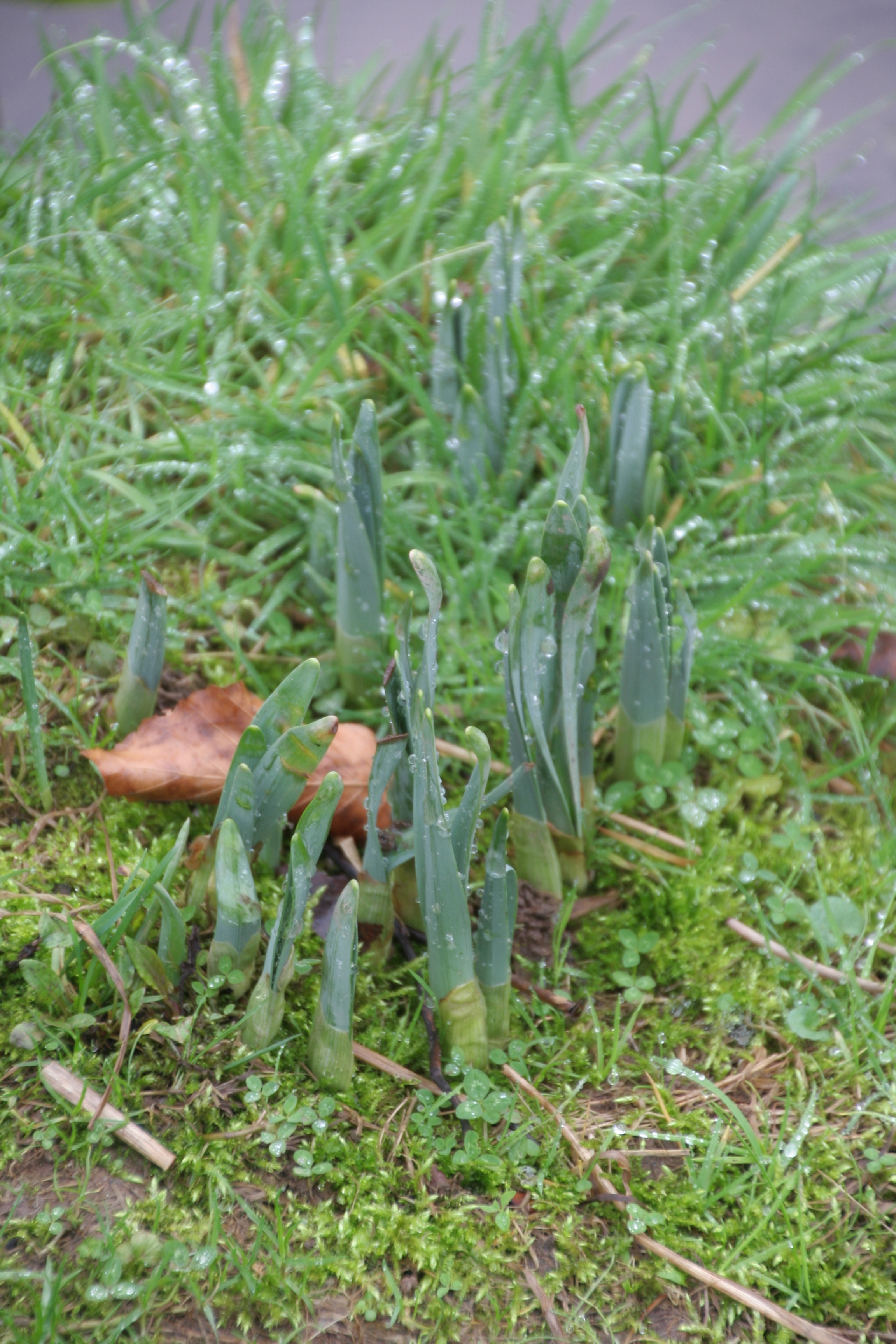 With mild conditions it was never going to be a challenging day and most anglers caught easily. I caught my bag using a bead headed black and green tadpole, a varied retrieve proved effective. After completing my bag I took a stroll around the lake chatting with fellow club members. I was also shown a few fascinating behind the scenes projects including a project to restock freshwater pearl mussels into the Torridge. We were also shown future generations of stock fish. A 2lb rainbow takes around 15 months to rear and a 10lb fish 3 years.