South West Lakes Trust once again hosted the Annual South West Fly Fair at Roadford Lake. This popular fixture in the Fly Fishers Calendar is sponsored by Turrall and Cortland and attracted a good number of Fly Fishing Enthusiast's despite gale force winds and an unfortunate clash with the Six nations Rugby.
Casting, cooking and Fly Tying demonstrations entertained the audience with numerous trade stands offering an array of flies, clothing, tackle and art. Conservation was high on the agenda with Westcountry Rivers Trust, Wild Trout Trust and South West lakes highlighting the issue of Invasive species. Fixtures like this are vital in bringing anglers together to share in enthusiasm for the coming months. A poster declared that; "Time is Precious Spend it Fishing"; wise advice in these turbulent times.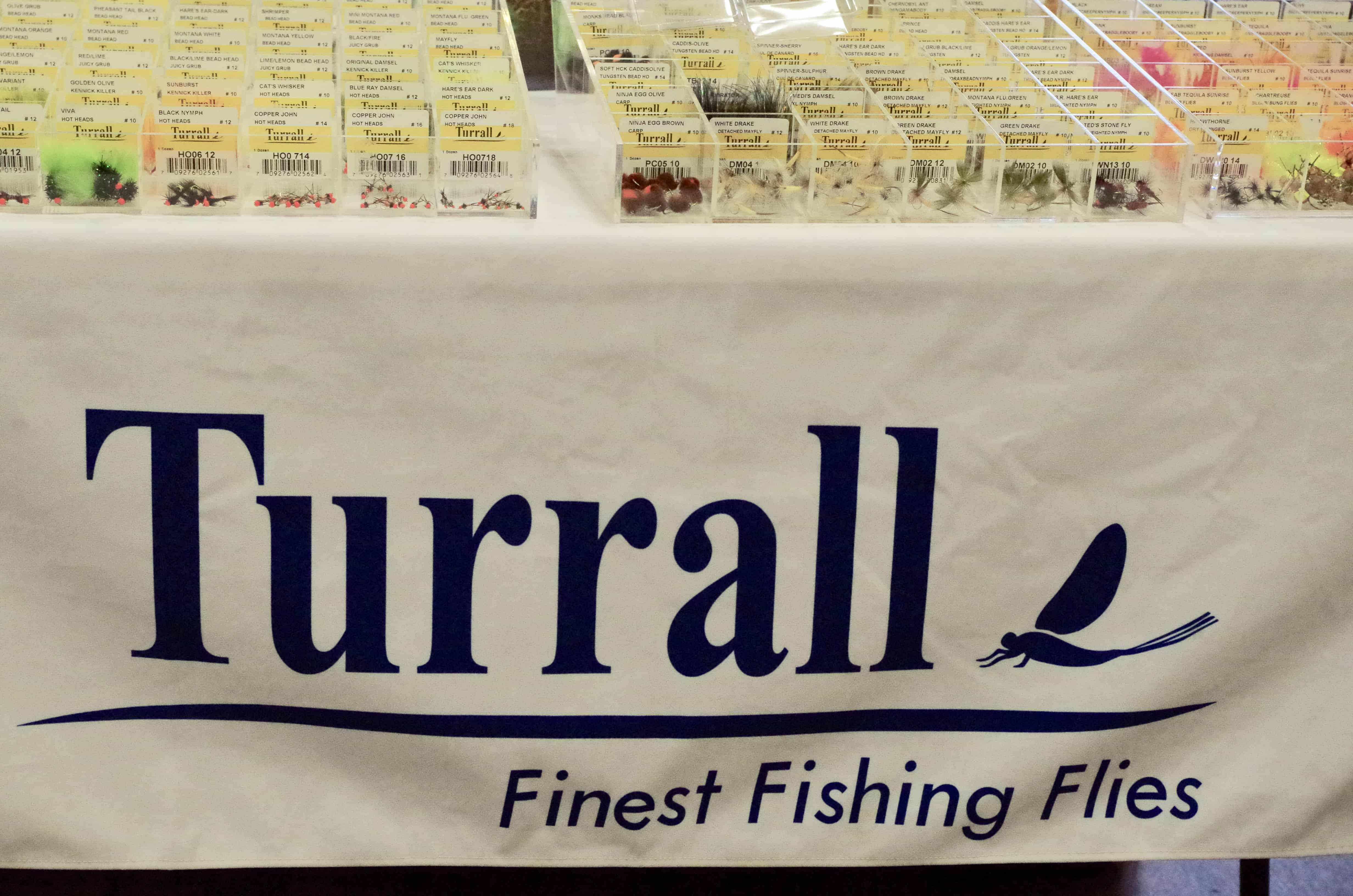 (Below) Charles Jardine always puts on a great demonstration of Fly Casting manipulating the fly Line effortlessly even when faced with gale force winds that would ensure certain tangles for the average angler.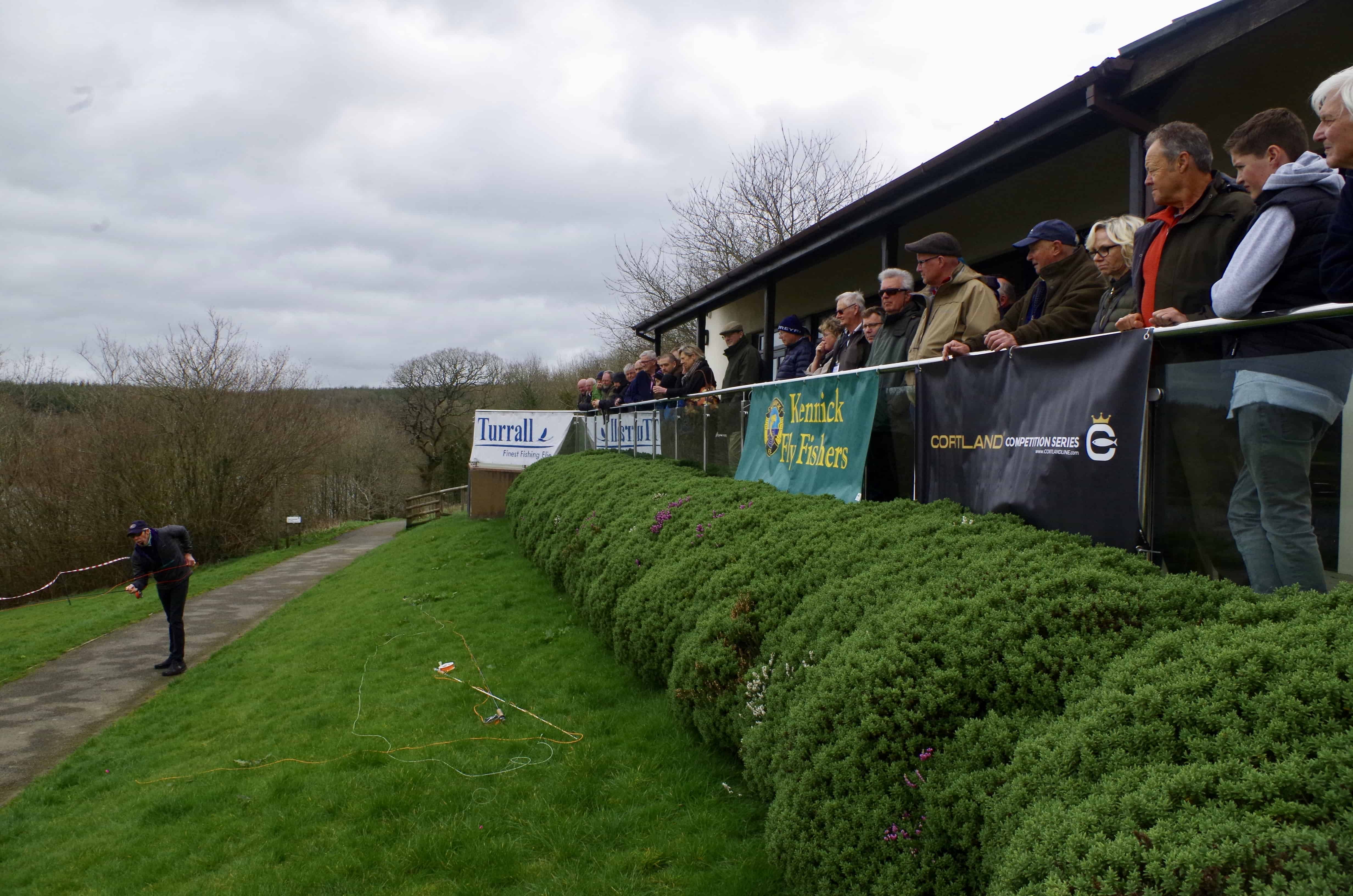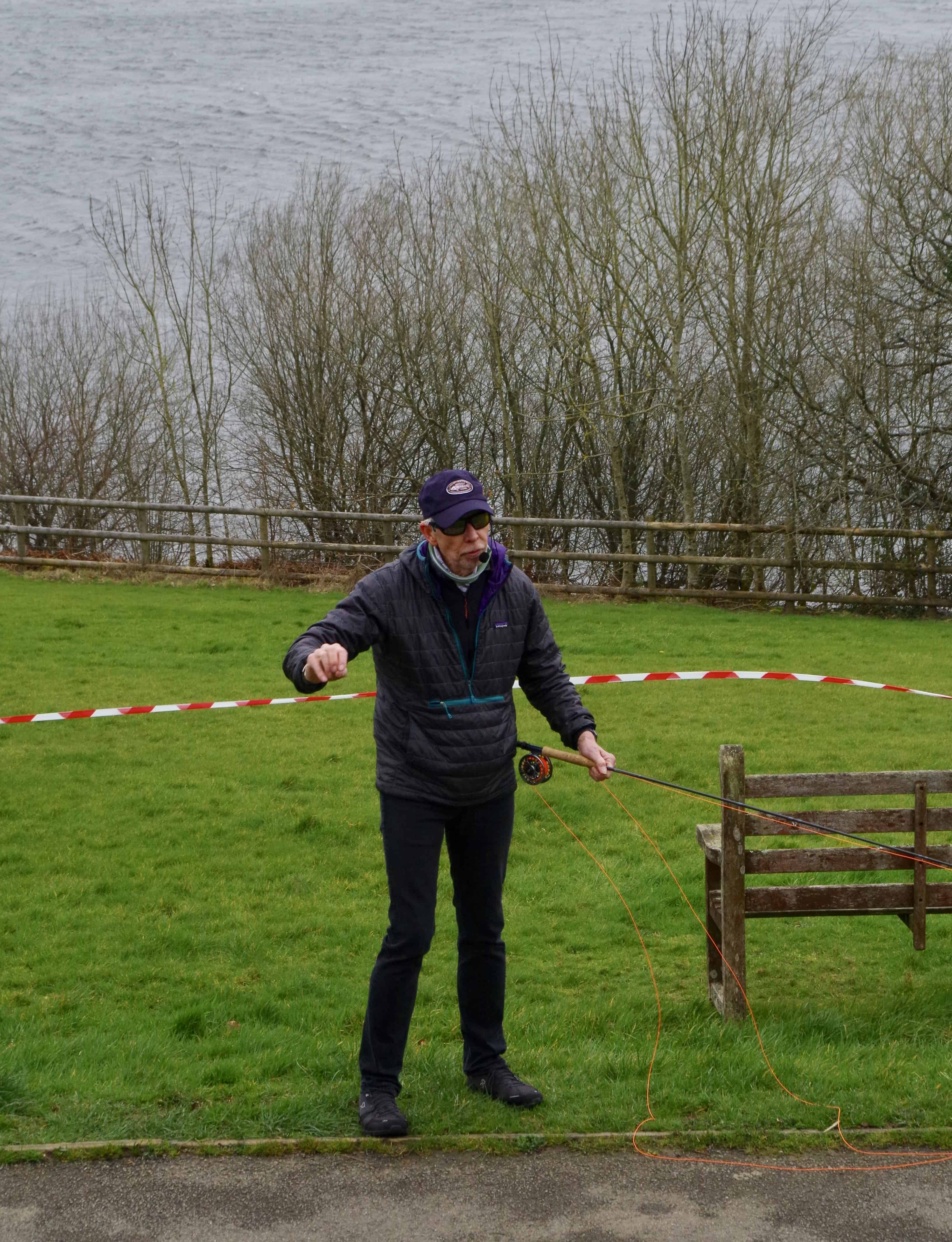 ( Below) In the warmth of the Fly Tying lounge a wide range of flies and lures were tied up to trick the wariest of fish.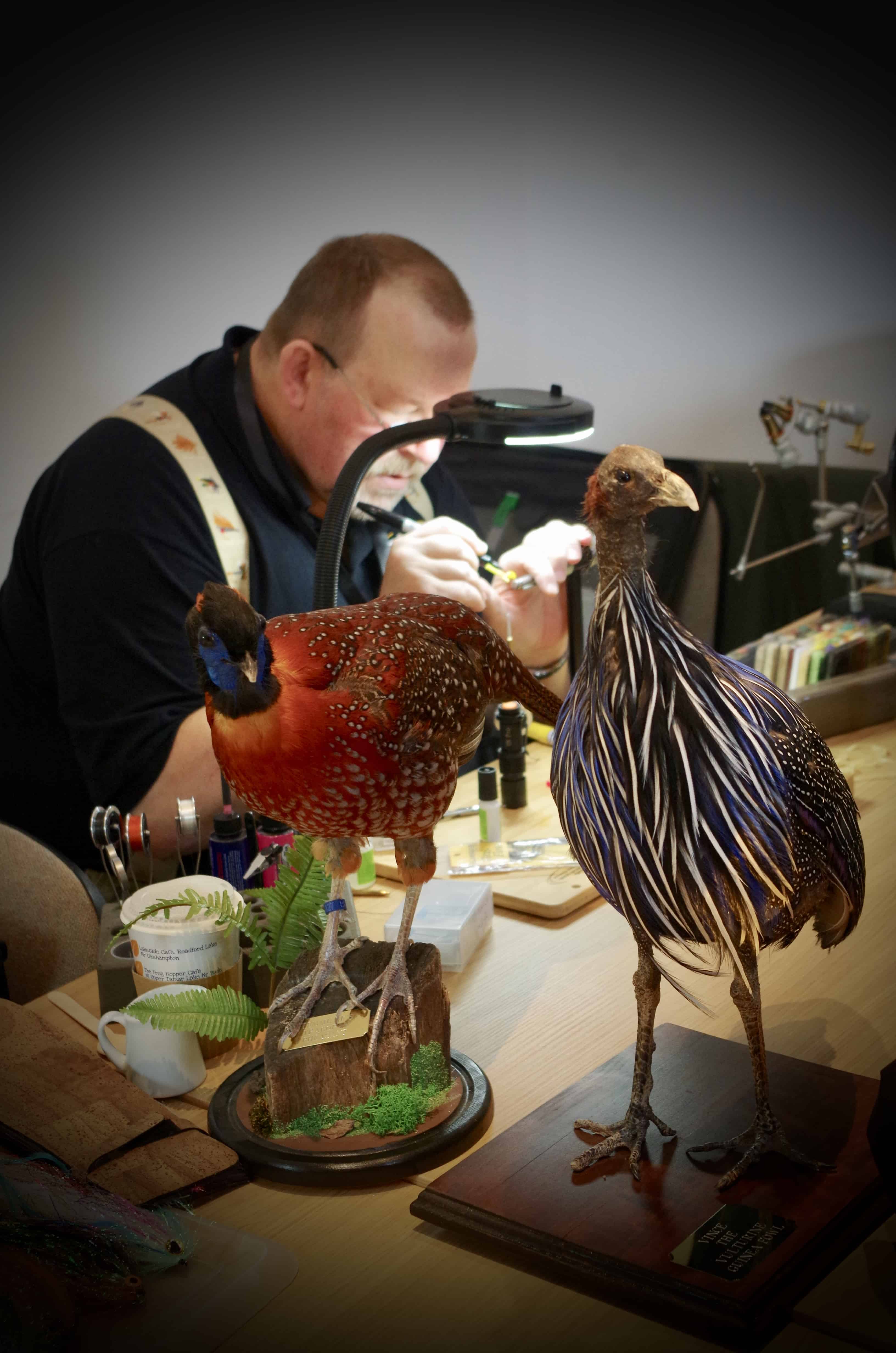 In the Main Hall anglers mingled rekindling friendships and waxing lyrical about days at the waters edge both close to home and far away. Stands included Second Hand Tackle, Dry Fly Powder, Arundel Arms,  Homeleigh Angling Centre, Invasive Species, Turrall and Cortland, Snowbee UK, West Country Rivers Trust, Luke Bannister Split Cane Rods, Rawson Fly Rods, Robin Armstrong, Wild Trout Trust, Upper Teign Fishing Club, Crediton Fishing Club, SWLT, Virtual Nymph and Milemead Trout Farm were amongst those in attendance.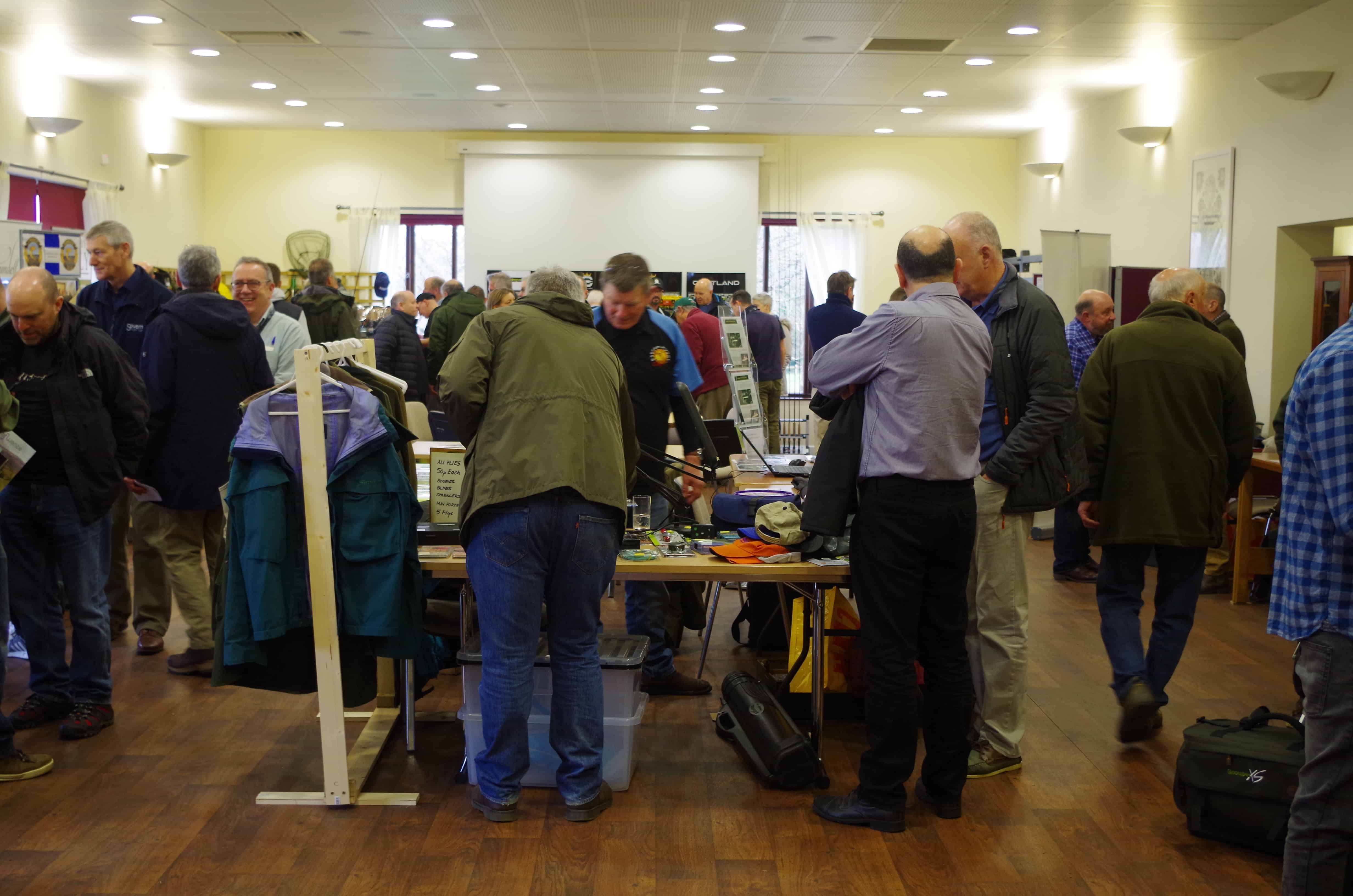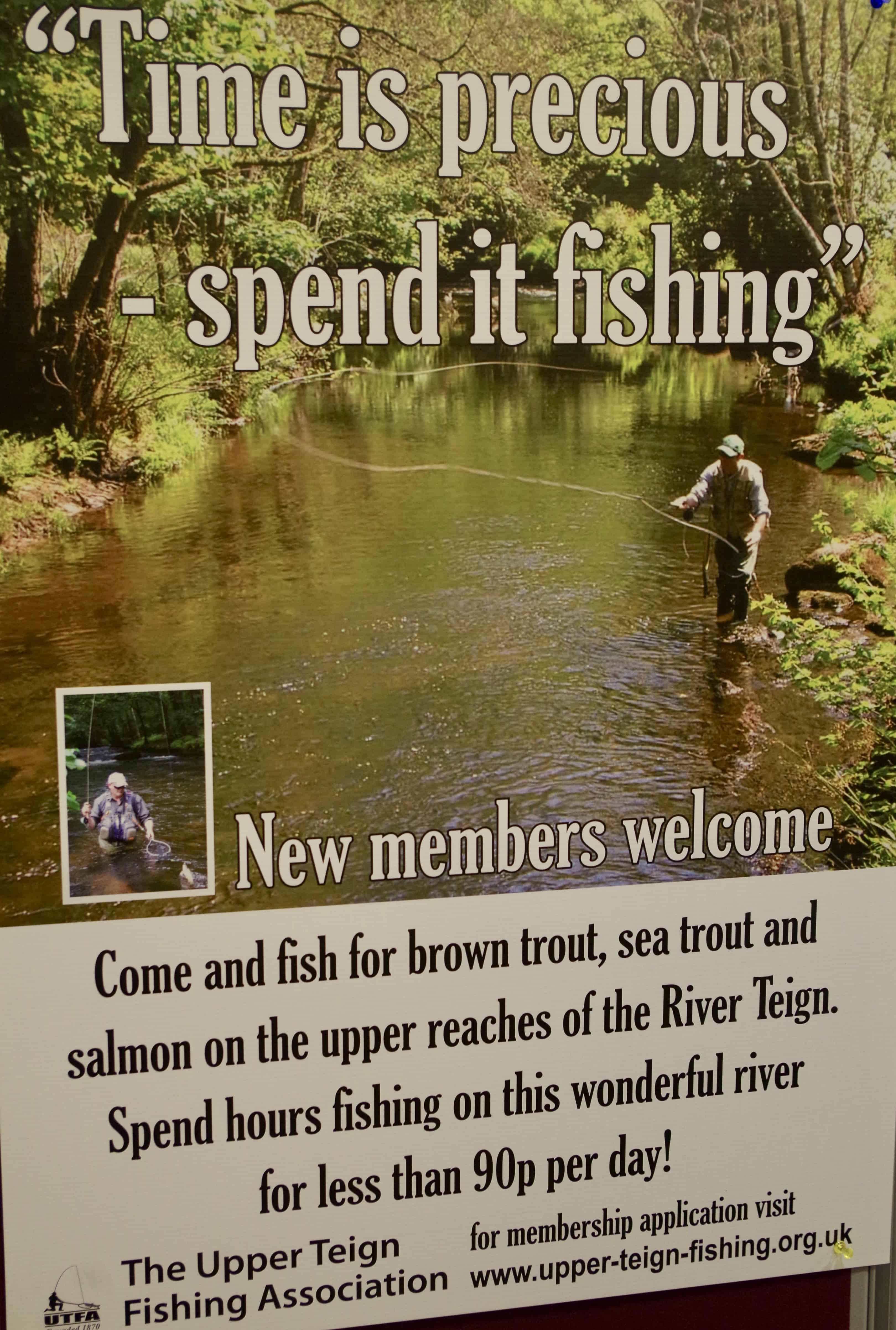 (below) Raising awareness of Invasive species.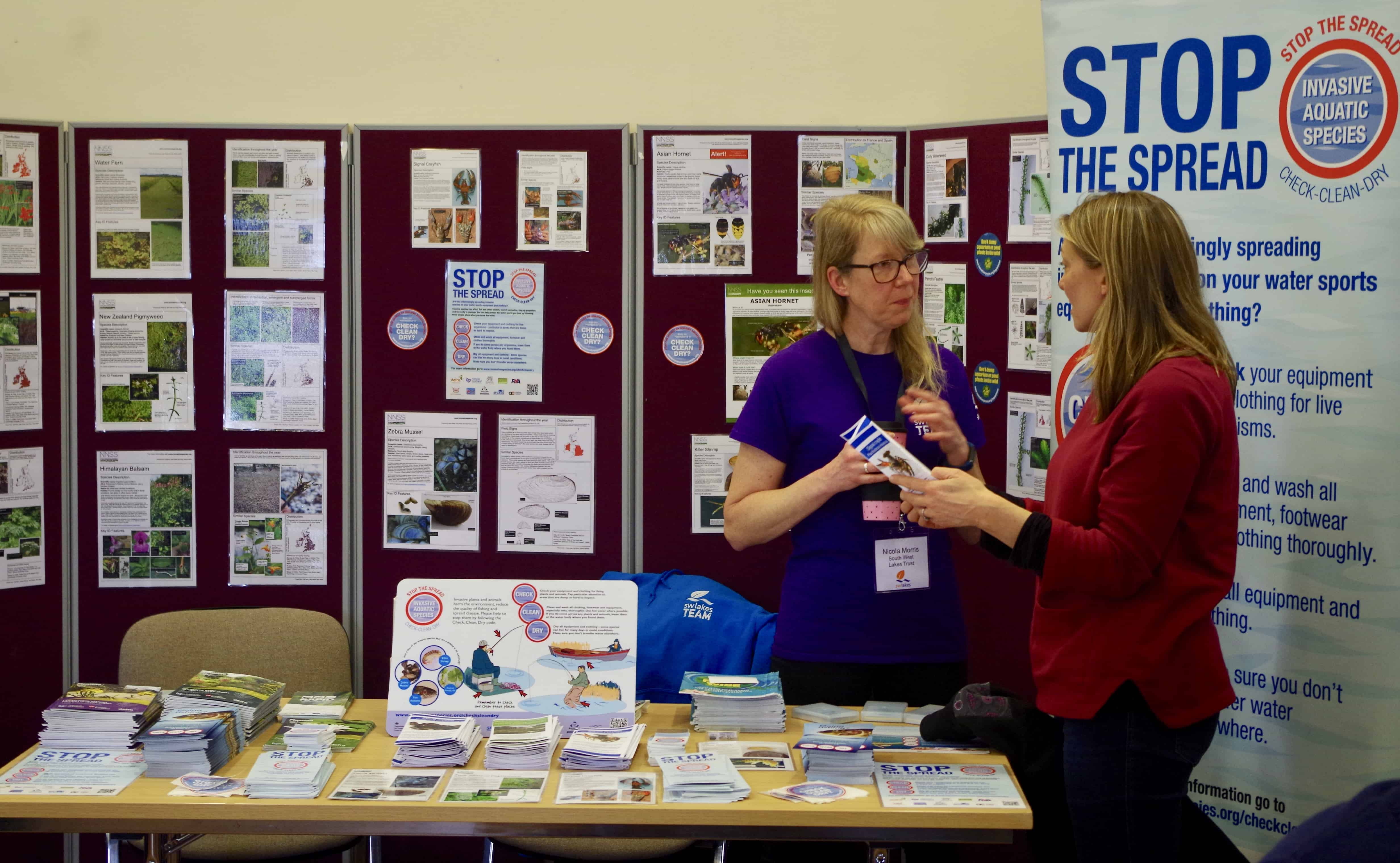 (Below) Robin Armstrong with some of his works of art.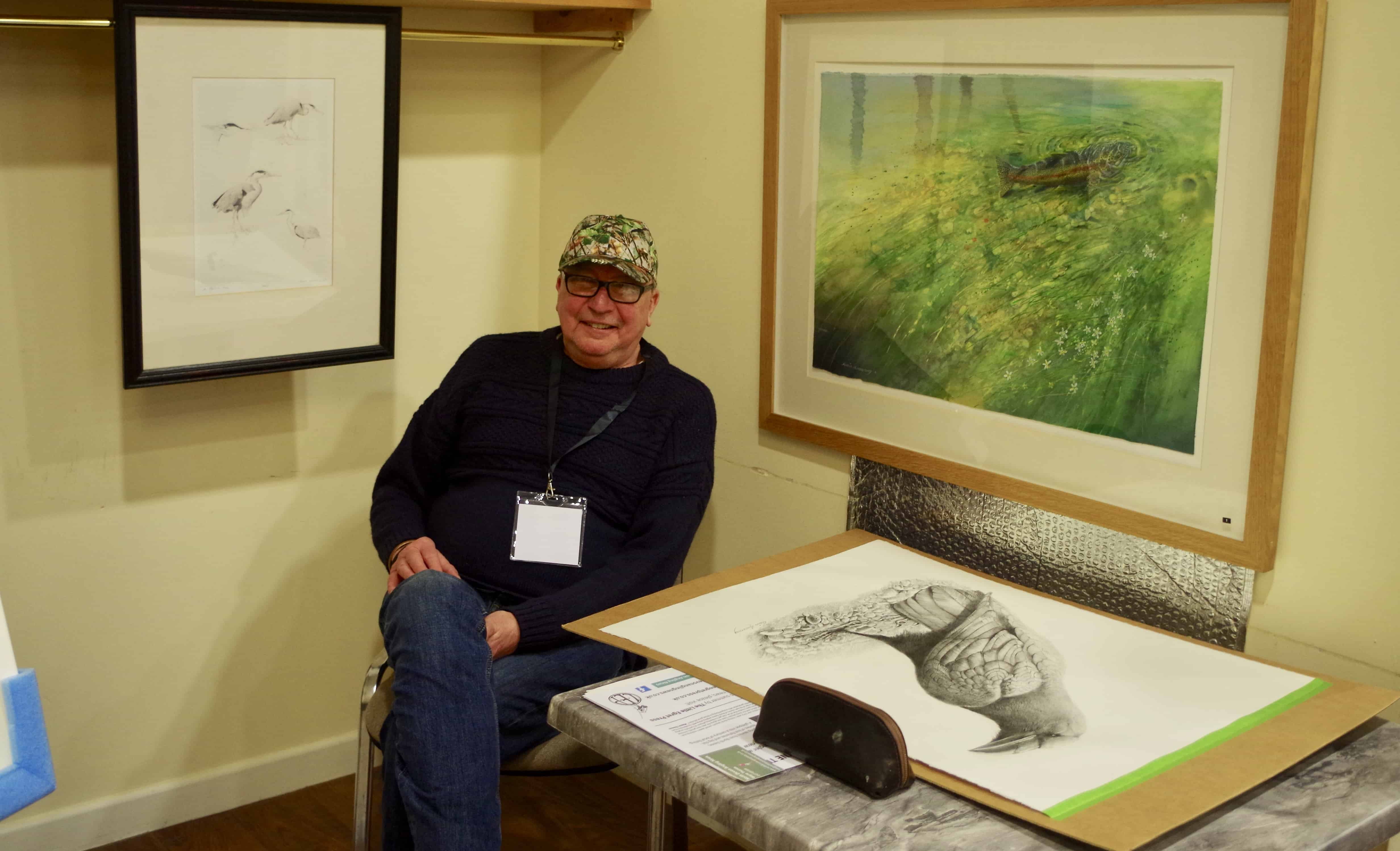 (Below) Ben Smeeth observes as Gary Champion gives a fascinating cooking demonstration explaining the method of marinating trout in lime with garlic and ginger – Ceviche is I believe the term. The resulting trout tasted delicious ; an ideal starter to try on friends.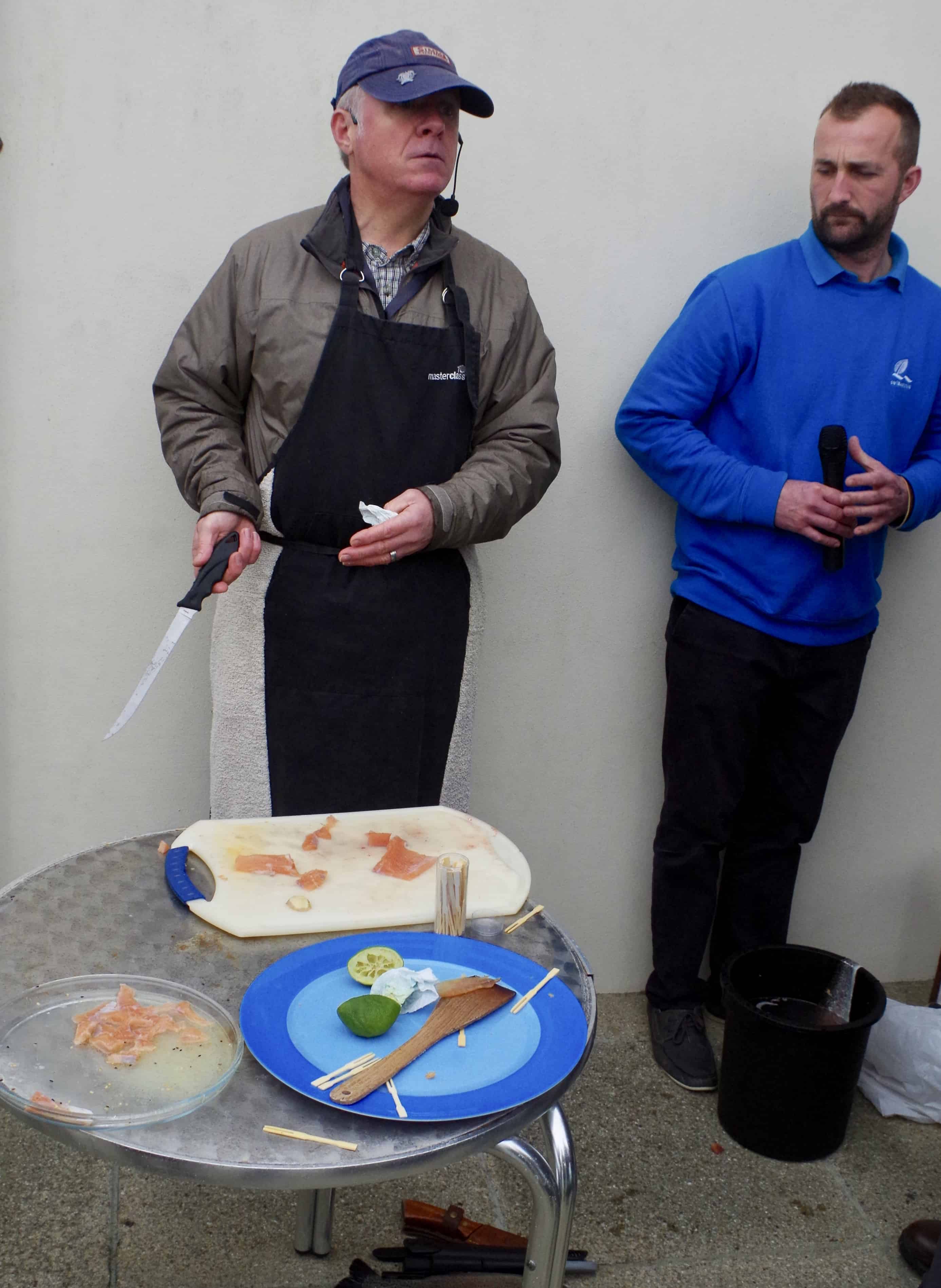 (Below) West Country Based Snowbee UK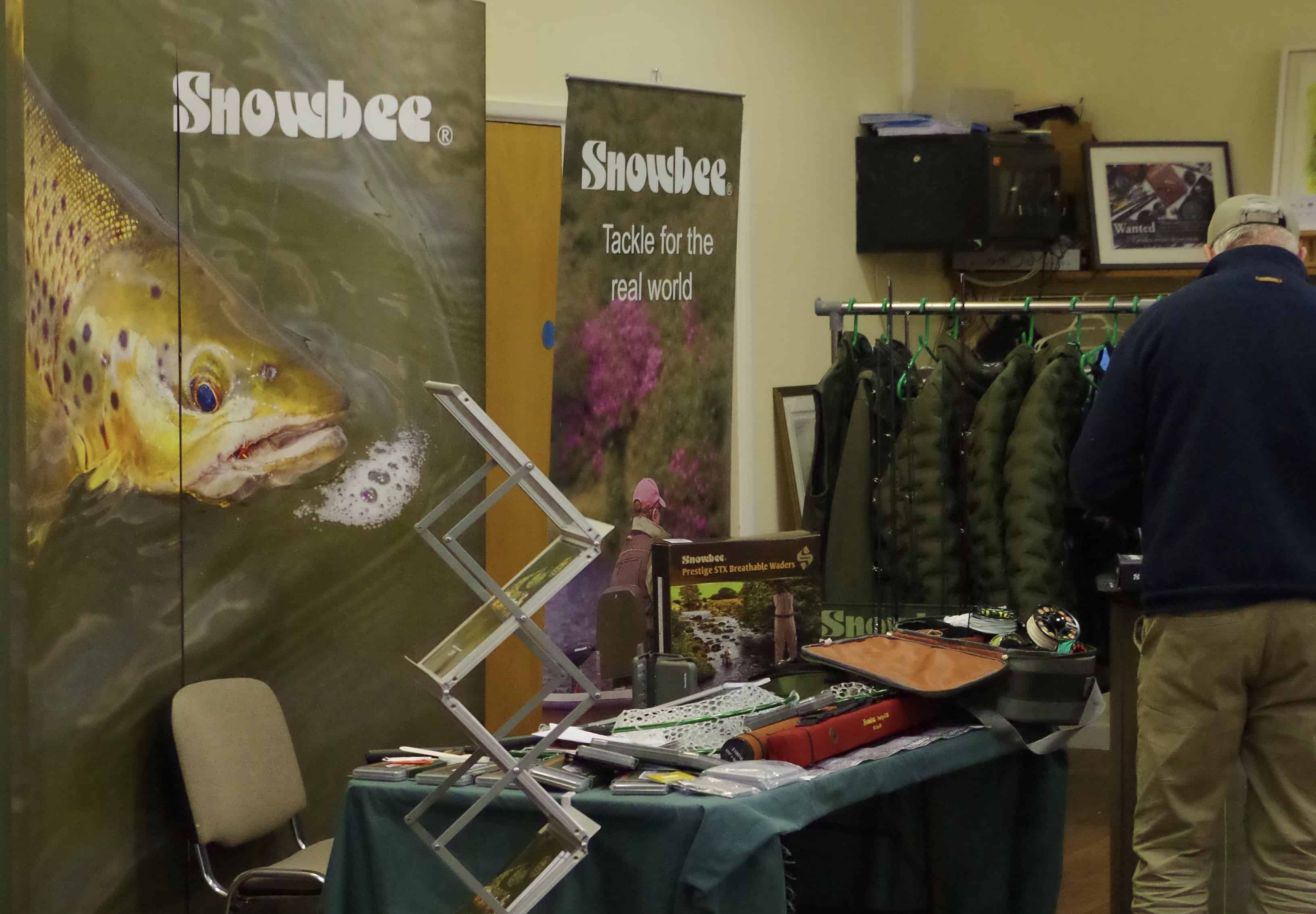 (Below) An array of flies from West Country Fly Firm Turrall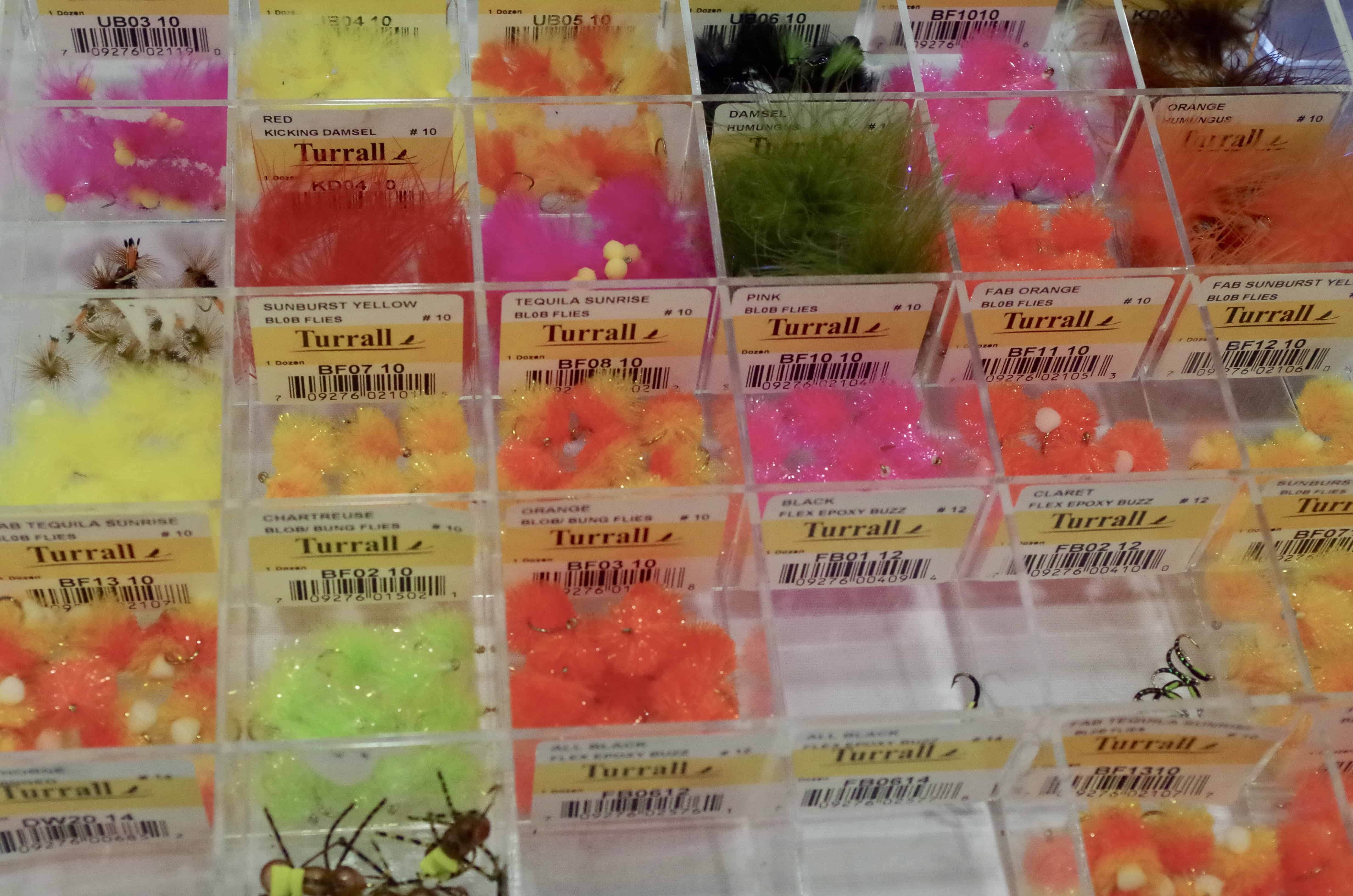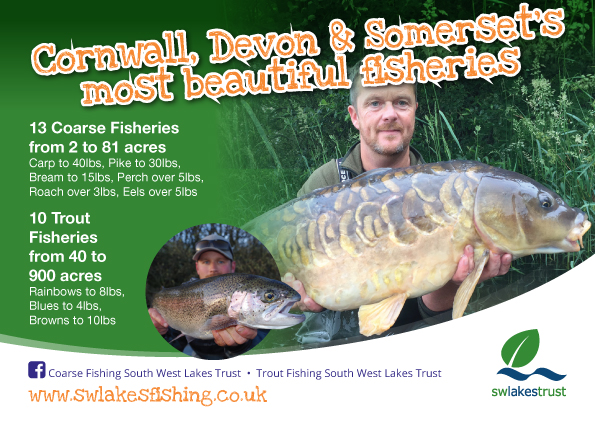 http://www.swlakesfishing.co.uk