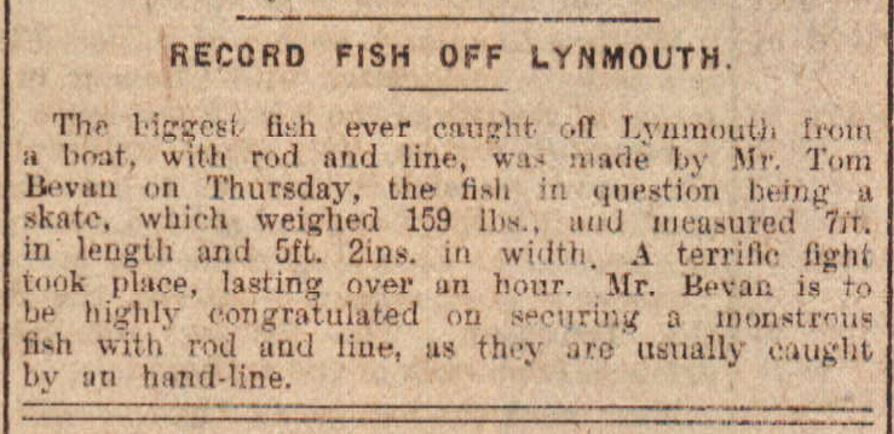 I spotted this on the Lyn Valley History groups Facebook Page a common skate caught off Lynmouth in 1922. I wrote of the capture of skate off Lynmouth in my book "I Caught A Glimpse" published in 2019. There are a limited number left with the publishers if you would like to purchase a copy.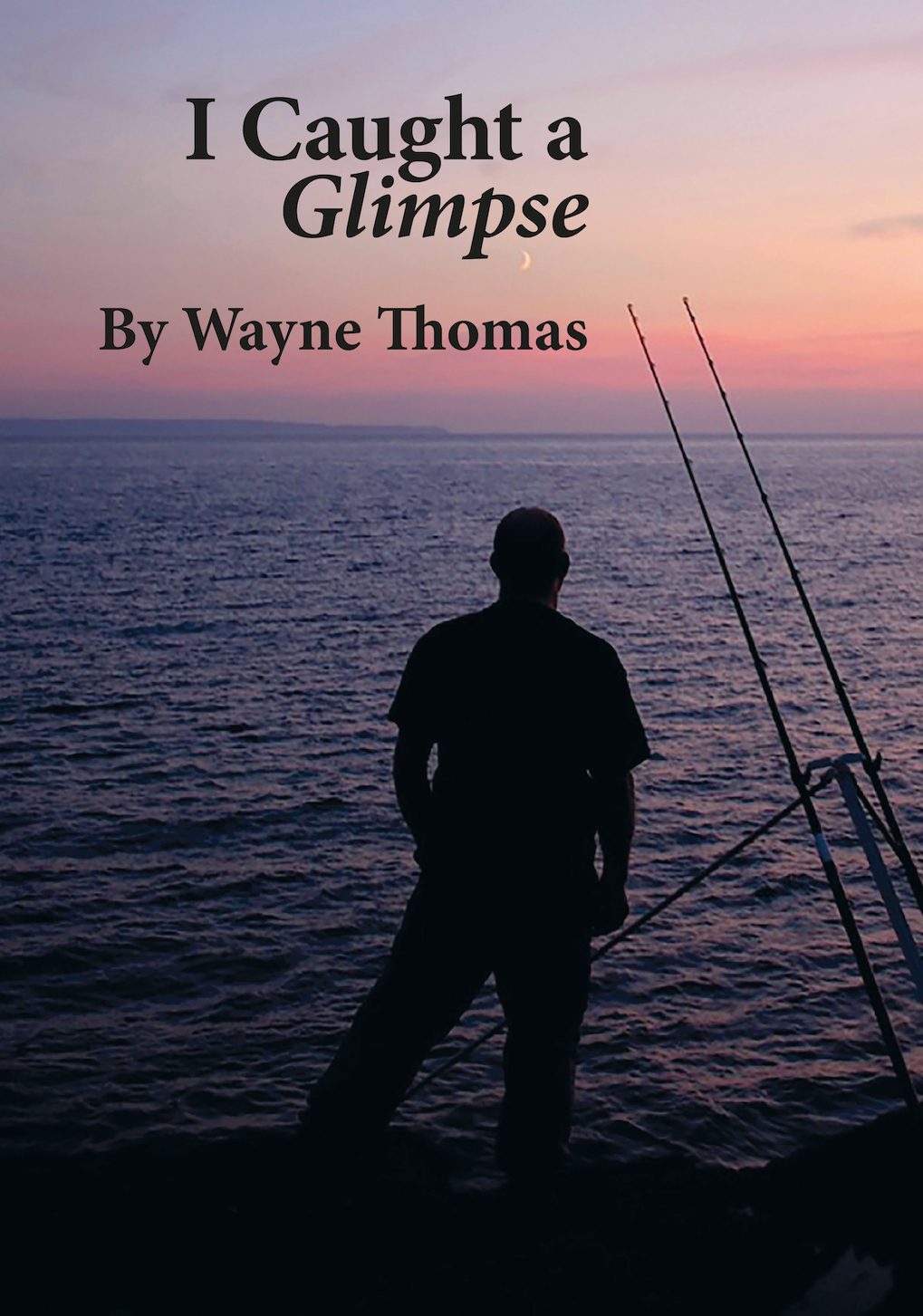 Looking back at the potential of fishing off North Devon 100 years ago can be depressing for in this relatively short chapter in natures book we have lost a huge amount due to mankind's irresponsible disregard for the natural world and its complex ecosystems This was the general theme of a talk I attended with our son James last weekend. The complex issues facing the world today were highlighted in a fascinating and at times humorous talk by my good friend Dr Mark Everard.  His book "Rebuilding the Earth" is well worth reading.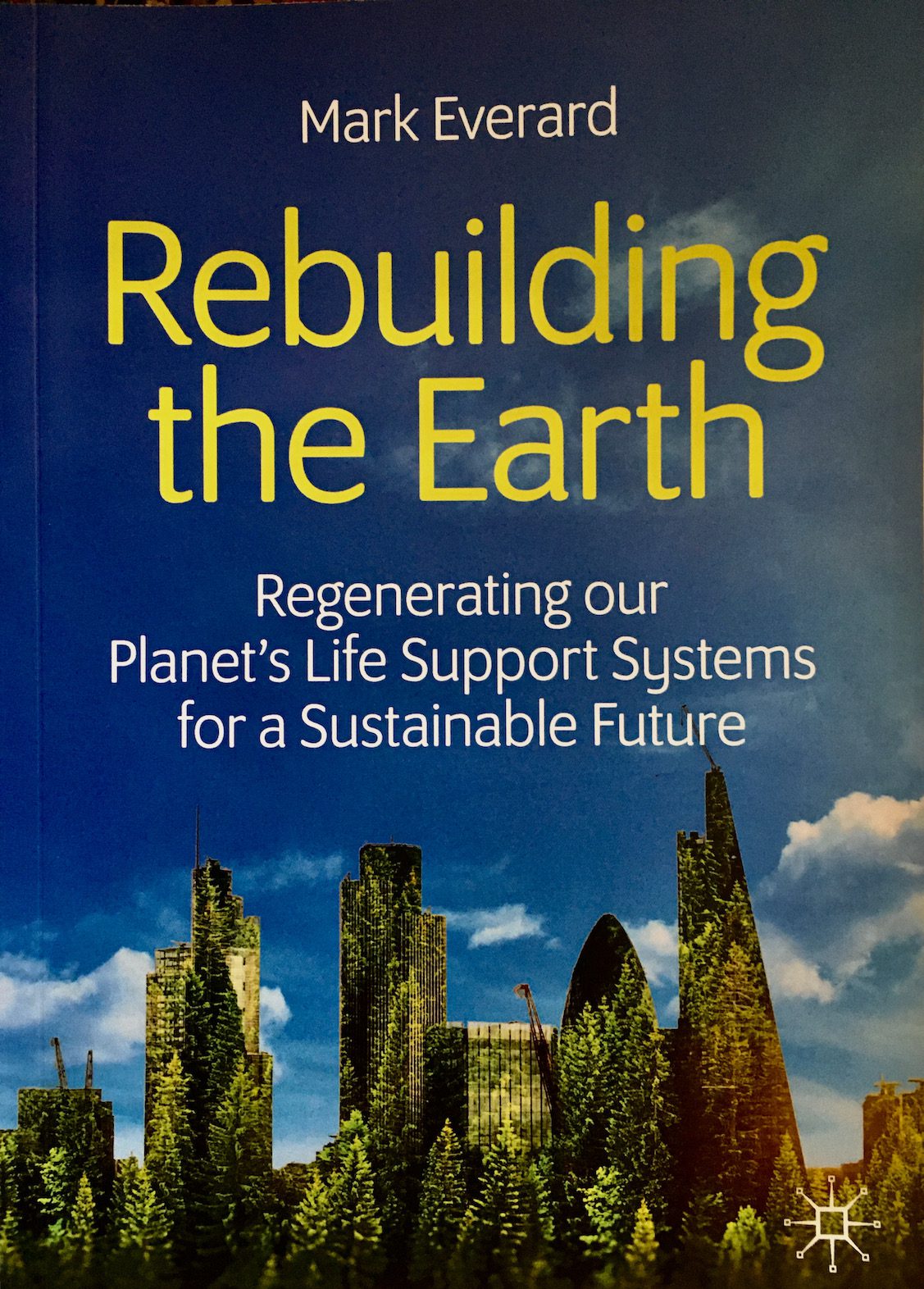 The River East Lyn one hundred years ago would have been full of salmon and sea trout in numbers that seem unbelievable today. In the past 50 years the salmon runs have crashed to an all time low. This exceptionally long dry summer has resulted in salmon waiting in the bay for a summer spate where they have been prey to seals. Some have succumbed to disease and have been feasted upon by seagulls.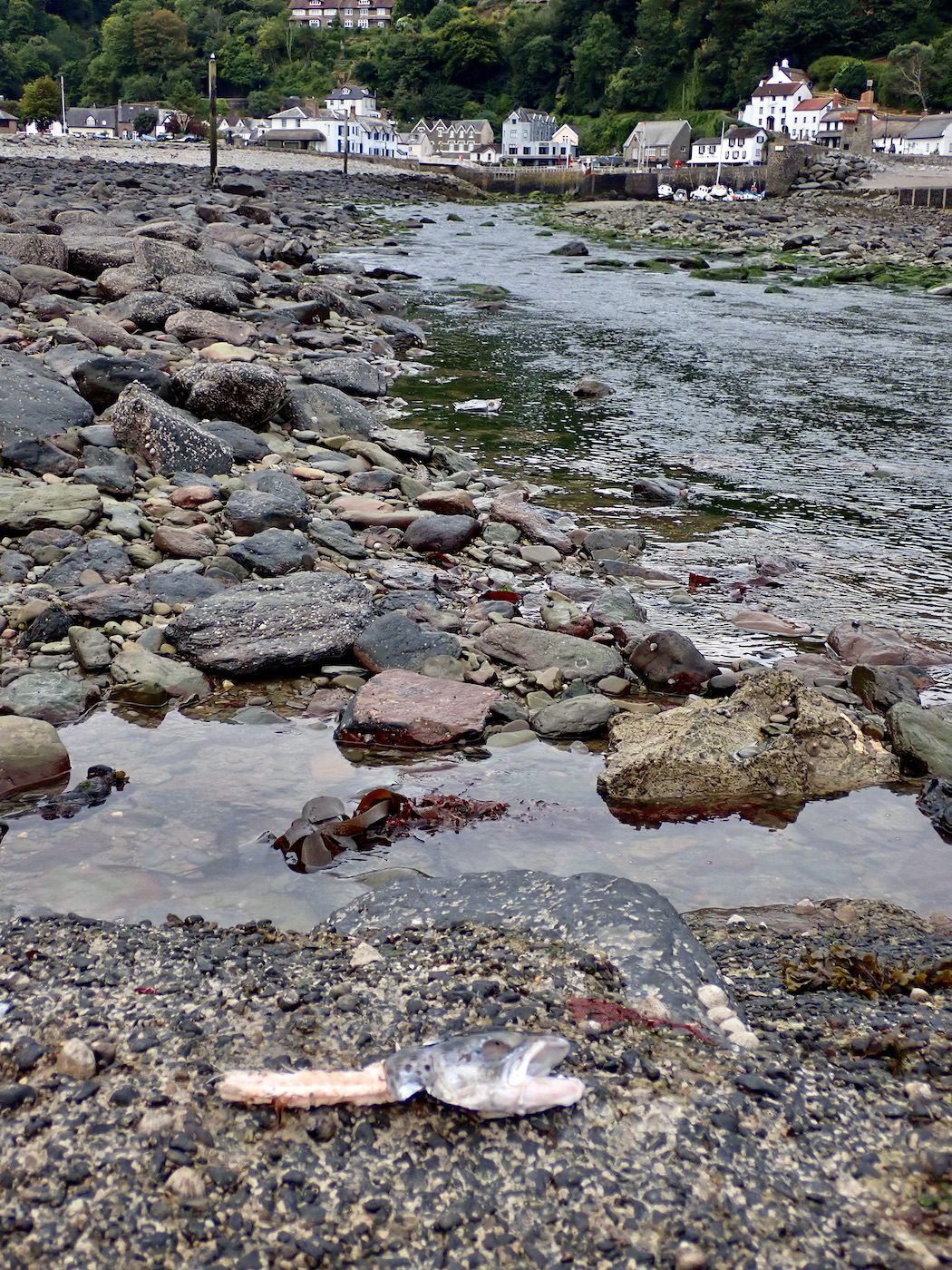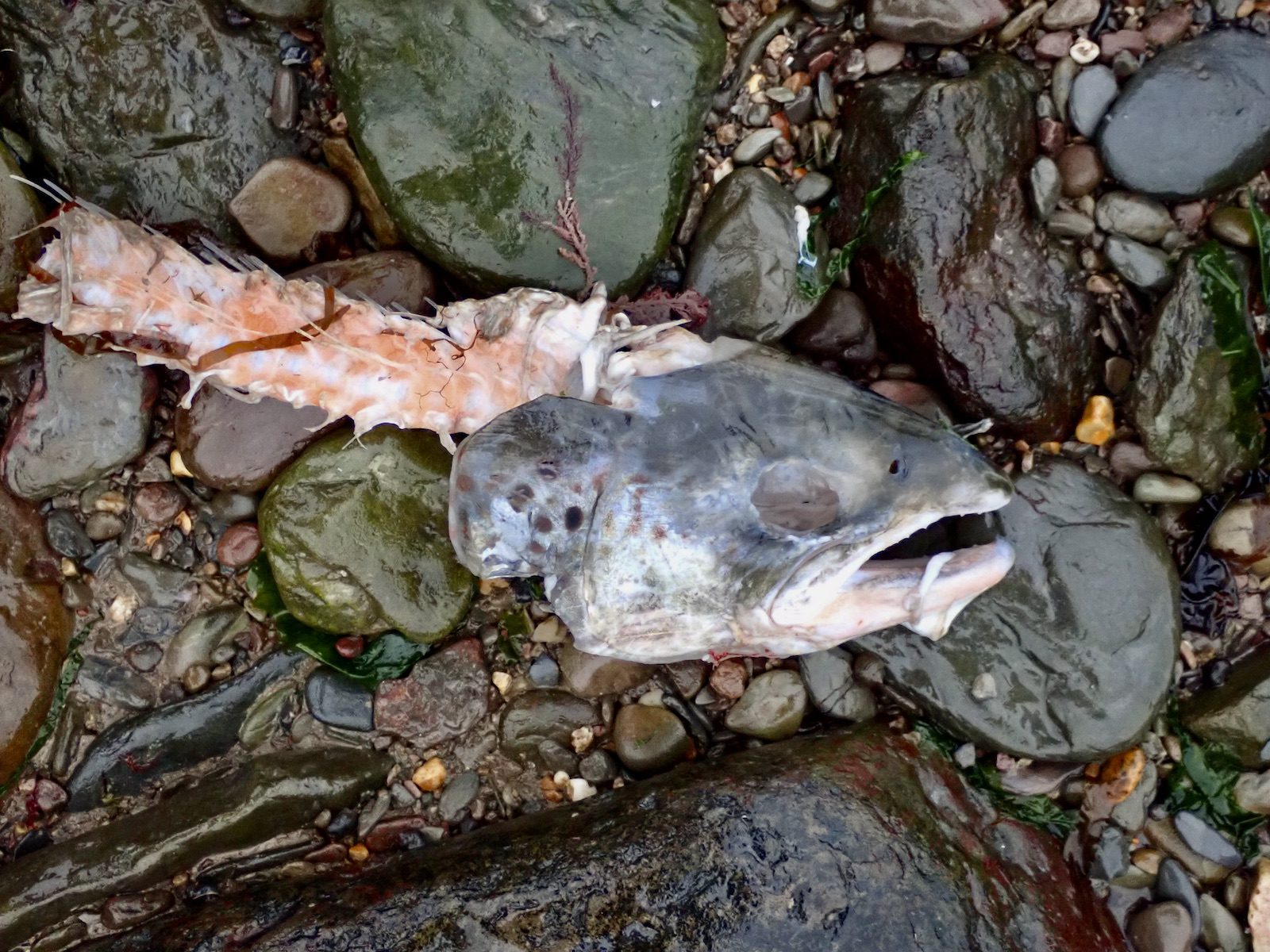 There are perhaps glimmers of hope as nature struggles on and at times species recover or move into waters where a change in the food chain opens a window of opportunity. After a commercial ban porbeagle shark seem to be recovering and there are even good numbers of tuna visiting the waters off the South West. Pioneering local skipper Dan Hawkins has been searching for these huge fish from Ilfracombe travelling to the fringes of the Atlantic with considerable success with shark. If fishery's are sustainably managed fish stocks and eco-systems can recover.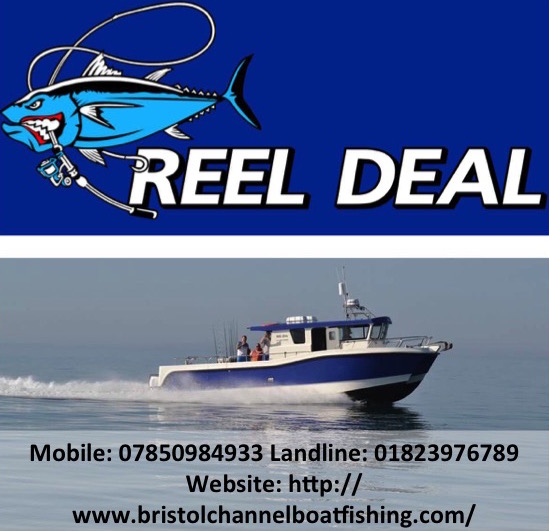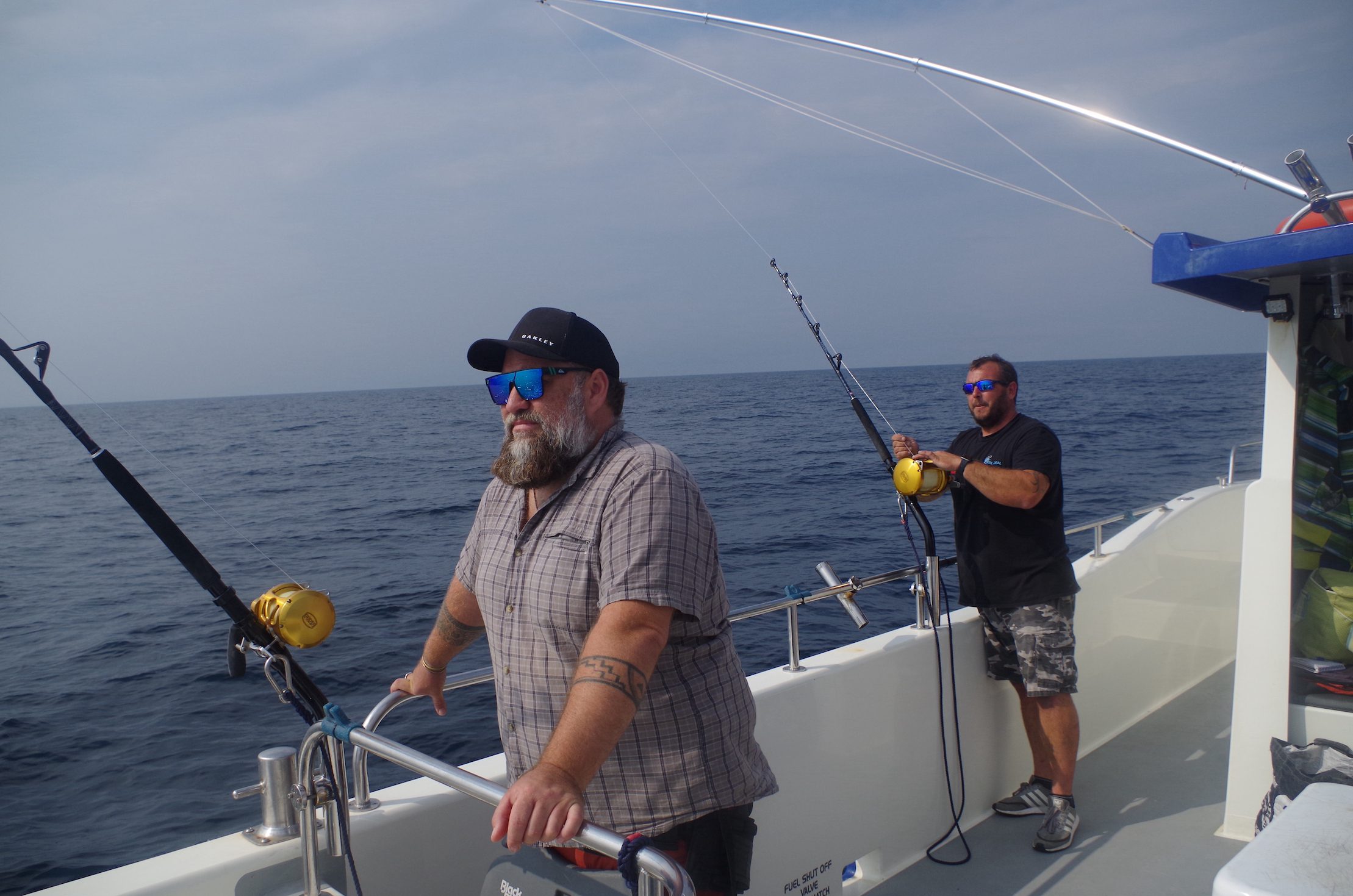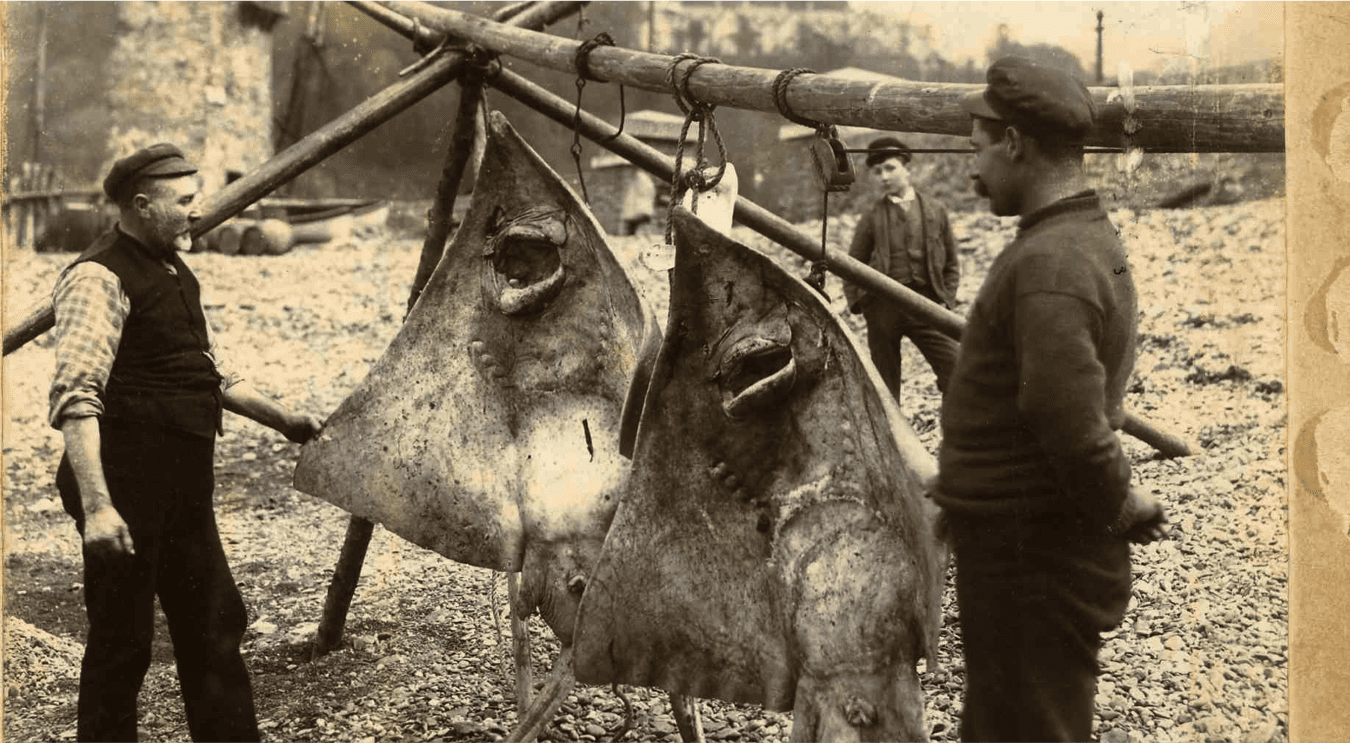 I purchased a book on the history of Lynton and Lynmouth by John Travis shortly before commencing this book. Contained within its pages is a chapter on "Holiday Pleasures" and within this section a reference to "Monsters from the Deep". An old photograph shows a multiple catch of huge common skate. Reading through this fascinating narrative it becomes apparent that these huge fish were once a common feature of boat angling trips off Lynmouth in and around 1900. Cecil Bevan a local hotelier took angling parties out in his boat Kingfisher. On December 1st 1908 he set a record catch of 675lb that included 35 conger, two skate, four cod fish and a pollock. The book contains a fascinating account of a day on the boat written by a local journalist.
Within this account he tells of a skate caught that weighed 196lb.
         A friend found further evidence of the skate and porbeagle fishing in the book, "Saltwater Game Fishes of the World and Illustrated history". Within the pages of this tome are a couple of pictures from the  "Fishing Gazette" July 4th 1896 that show a huge skate and a catch of large cod and conger.
         Local angler Bob Harrop fished over the sandbanks off Lynmouth in the 1970's and tells me that he hooked a couple of large skate that he estimated to weigh around 50lb. During this time and in the years running up to this he tells me that the banks were much bigger. Heavy dredging for building sand is believed to be a major factor in the reduction of the banks. It is told that at one time the banks became exposed at low water to such an extent that a cricket match was once played upon the sands!
         The banks can at times provide exciting bass fishing during late autumn. Ray can also be caught from the banks with blonde, spotted and small eyed regularly hooked. Large skate are probably a feature of the past but who knows perhaps they will return.
         The Lynton and Lynmouth book also contains a picture of a porbeagle shark. These hard fighting predators have been caught off North Devon's coastline on a regular basis for many years. The top area for these sharks is probably the area off Hartland Point at the mouth of the Bristol Channel.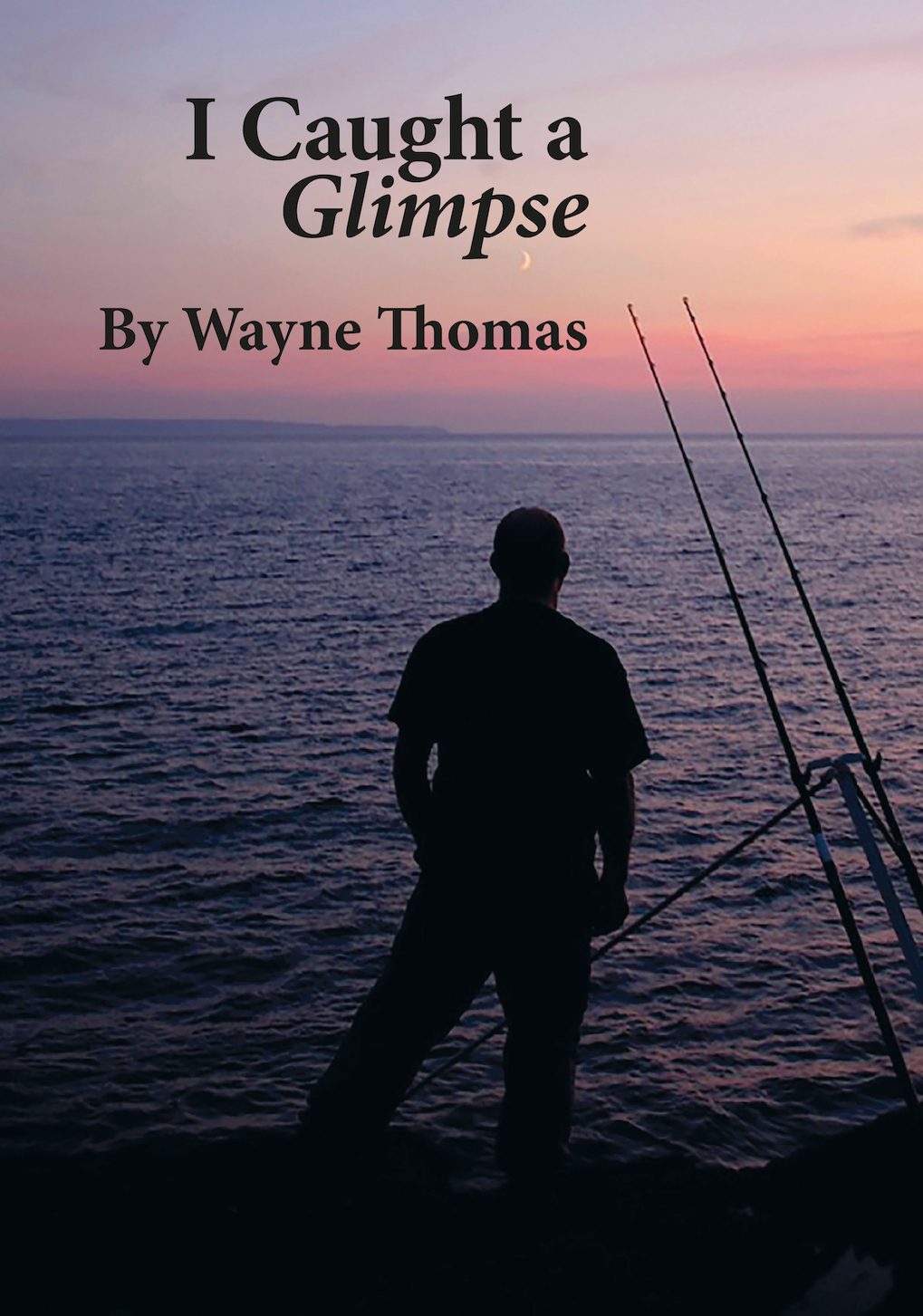 https://thelittleegretpress.co.uk/product/i-caught-a-glimpse-ltd-edition-hardback/