Its would seem that big carp like stormy weather as anglers who brave conditions have discovered at carp lakes across North Devon this weekend.
(Below)Joe Buckingham made his first trip to Simpsons, who braved the high winds on Mallard and managed to bag a new personal best  in the shape of the big girl at 34lb15oz.
Despite losing one earlier in the evening and his brolly turning inside out around midnight. Joe tempted her on a chopped down tiger nut fished over partical tight to the margins.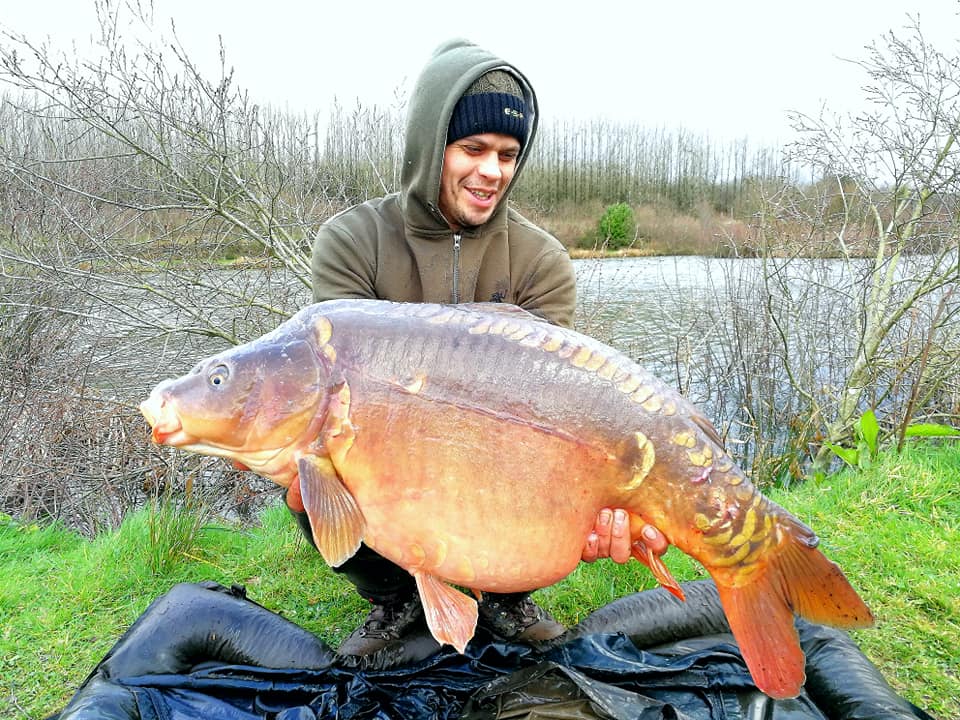 (Below) Big carp on stormy night at Furzebary for Graham Kelley who caught Clover a weight of 43lb 12oz.