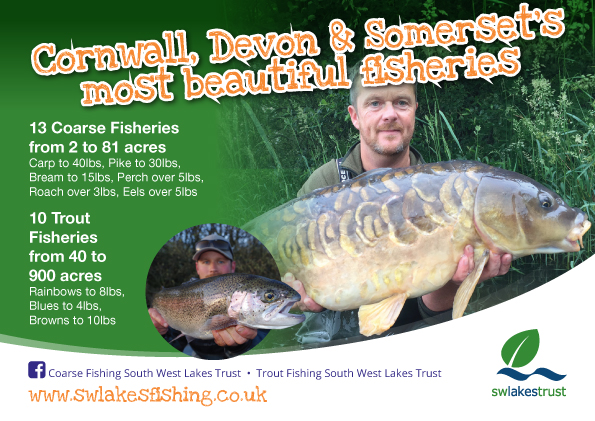 After a successful trip to Wistlandpound last week and reports of good sport from other anglers I headed back to the reservoir again. On arrival I met up with Fluff Chucker Rodney Wevill who had travelled up from his home close to Launceston. It was good to meet up with Rodney on his first visit to the picturesque water close to my home in North Devon. We chatted fishing on our way to the water and I was able to give a quick run down of the waters history since I started fishing it in the late 1970's.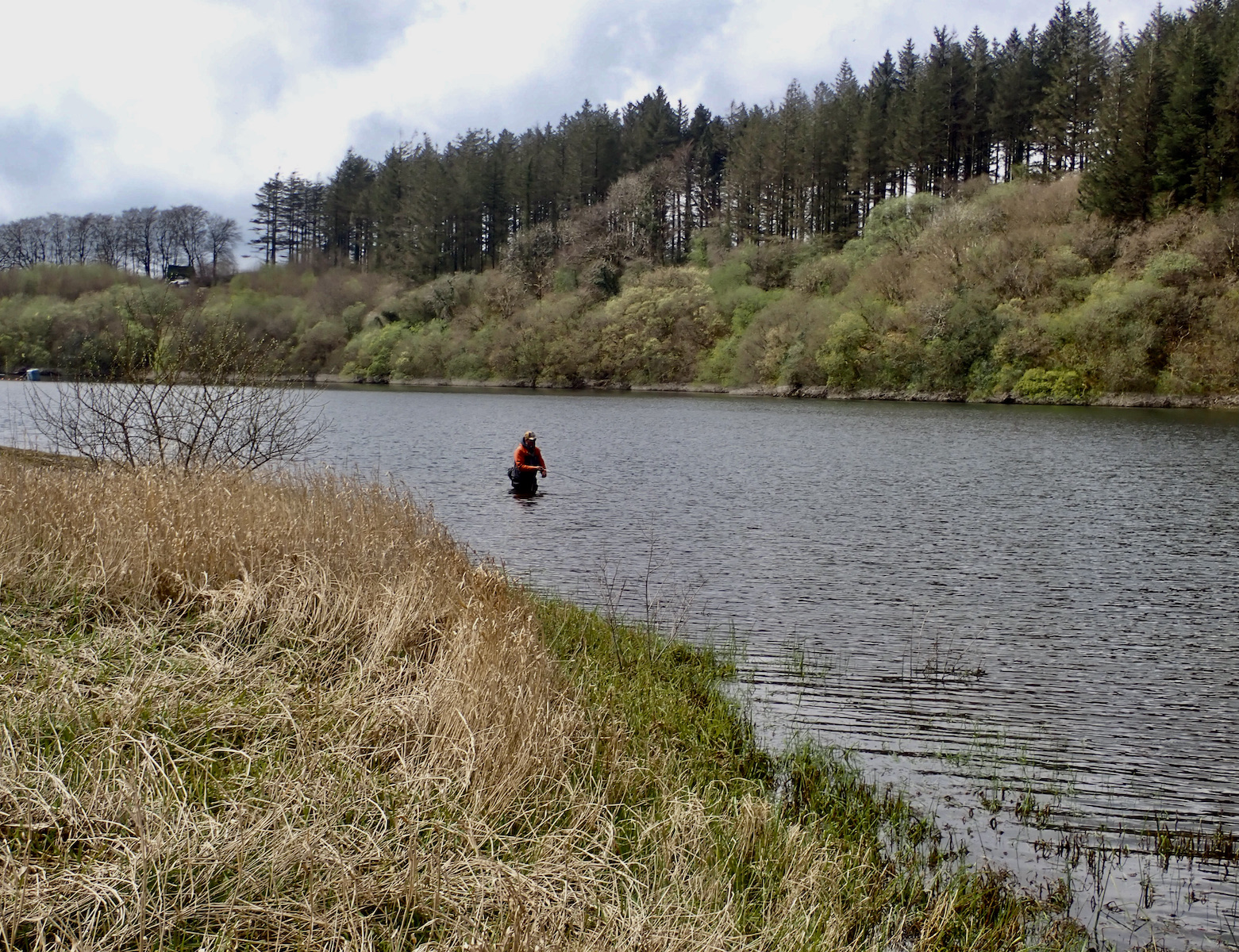 Starting on the South Bank of the lake we commenced putting out a line on the water. We both connected with hard fighting browns within five minutes and admired their spotted flanks and varied hues. I was using a small black lure on the point with a black spider pattern on the dropper. The fish were hitting the point fly and a slow retrieve seemed to be the favoured approach.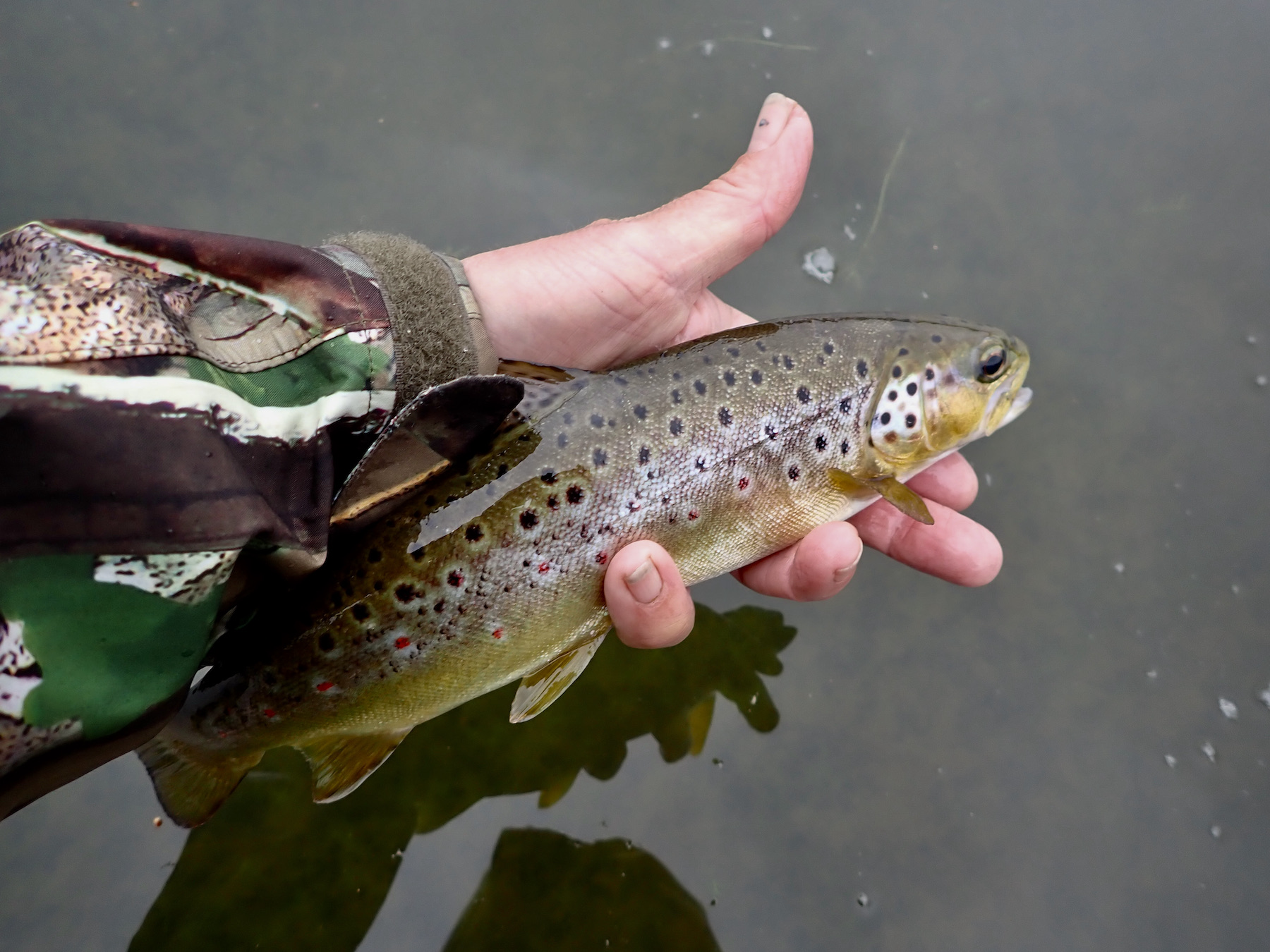 Rodney hooked a cracking fish that came off close to the net whilst I was pleased to bring a pristine fish of around 10″ to hand.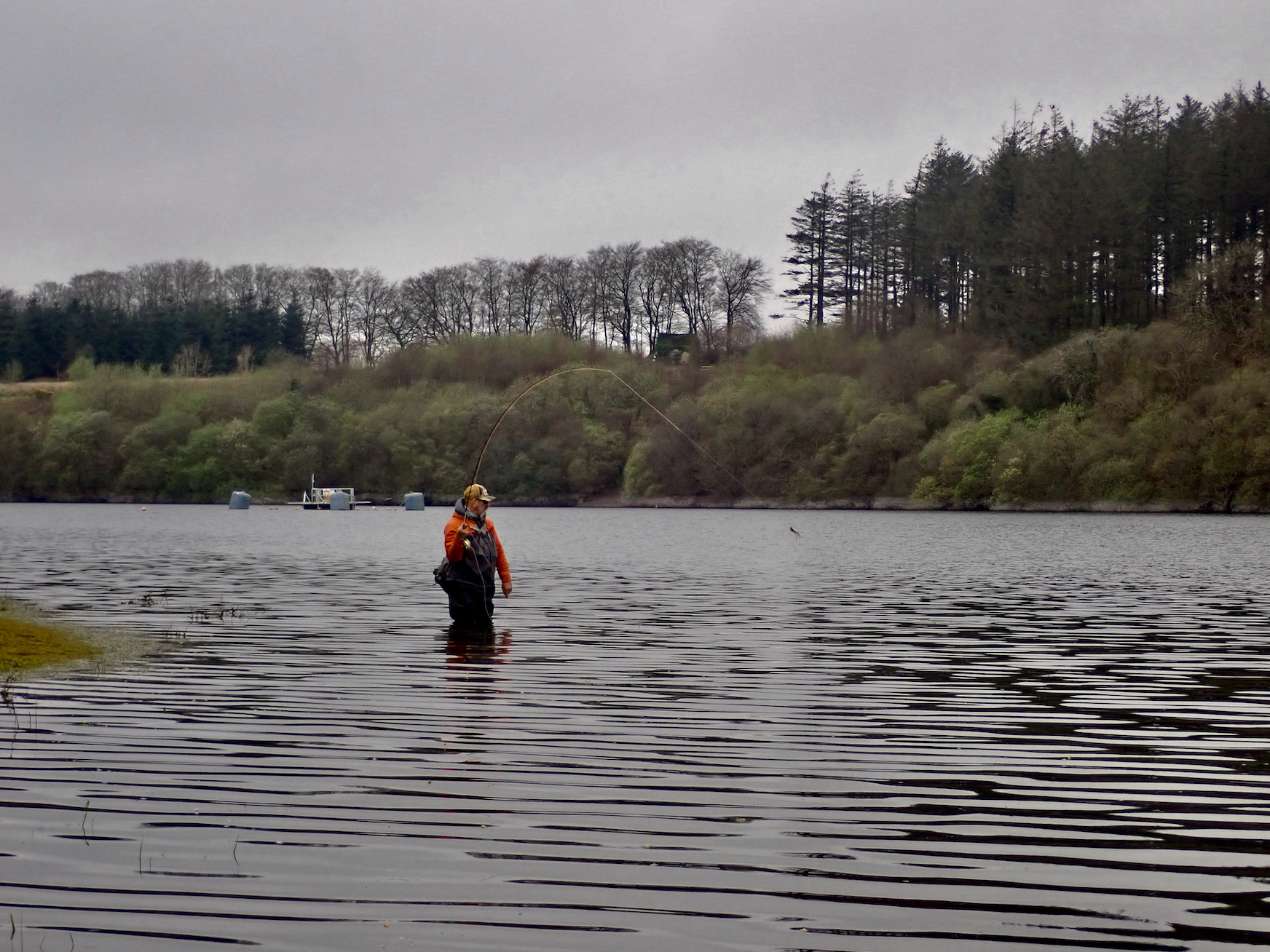 Martins swooped above the lake and birdsong filled the air. It really felt that spring had arrived at last after weeks of predominantly North and East winds.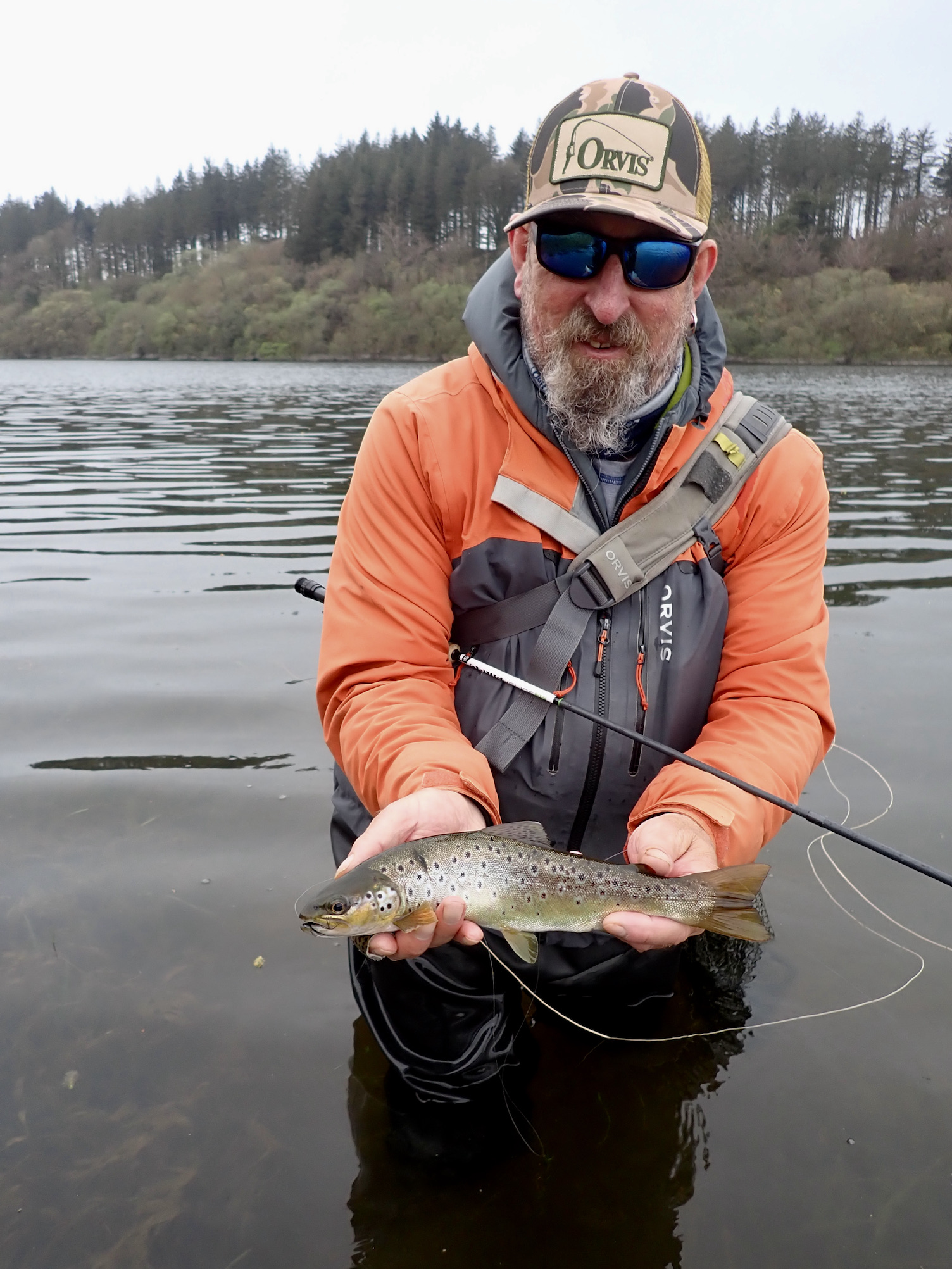 We fished an enjoyable session with Rodney catching eleven browns to just under 1lb. I managed eight fish the best a stunning trout of 15″, Its buttercup flanks dotted with spots of brown, black and crimson.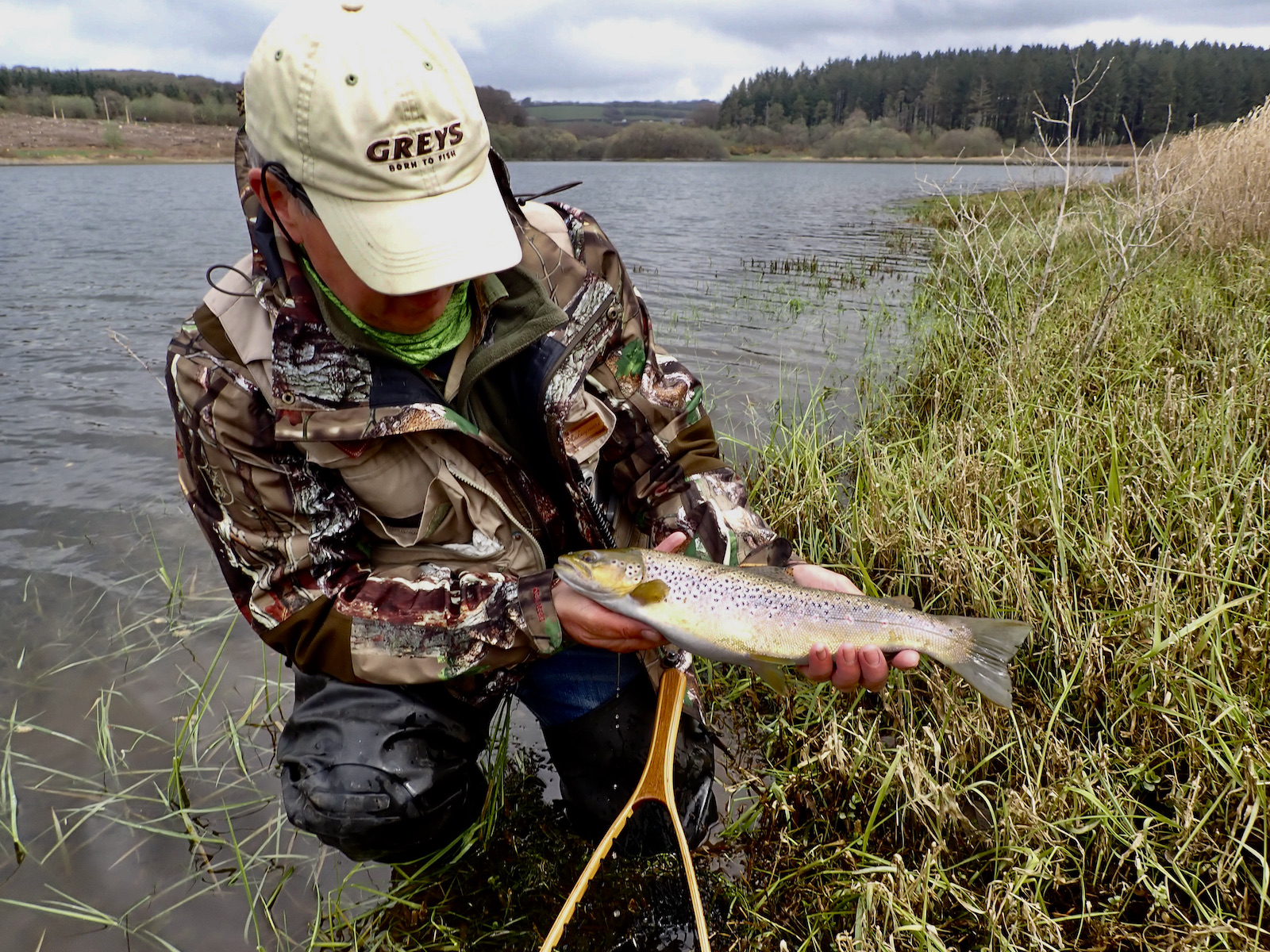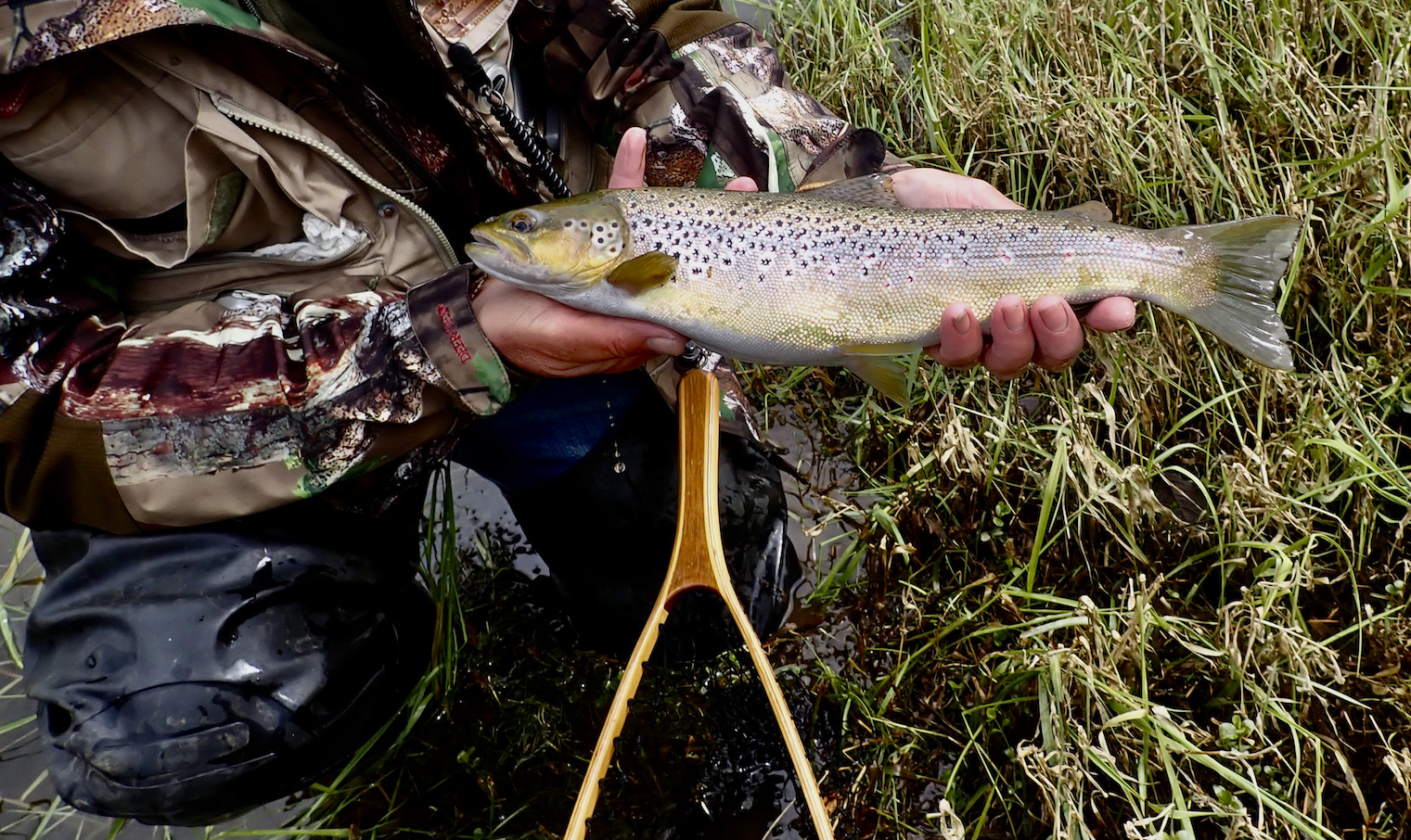 These fish though small by commercial fishery standards are a delight to catch offering truly wild fishing at a very reasonable cost. Day Tickets are £11.00 from
https://www.swlakestrust.org.uk/book-now#e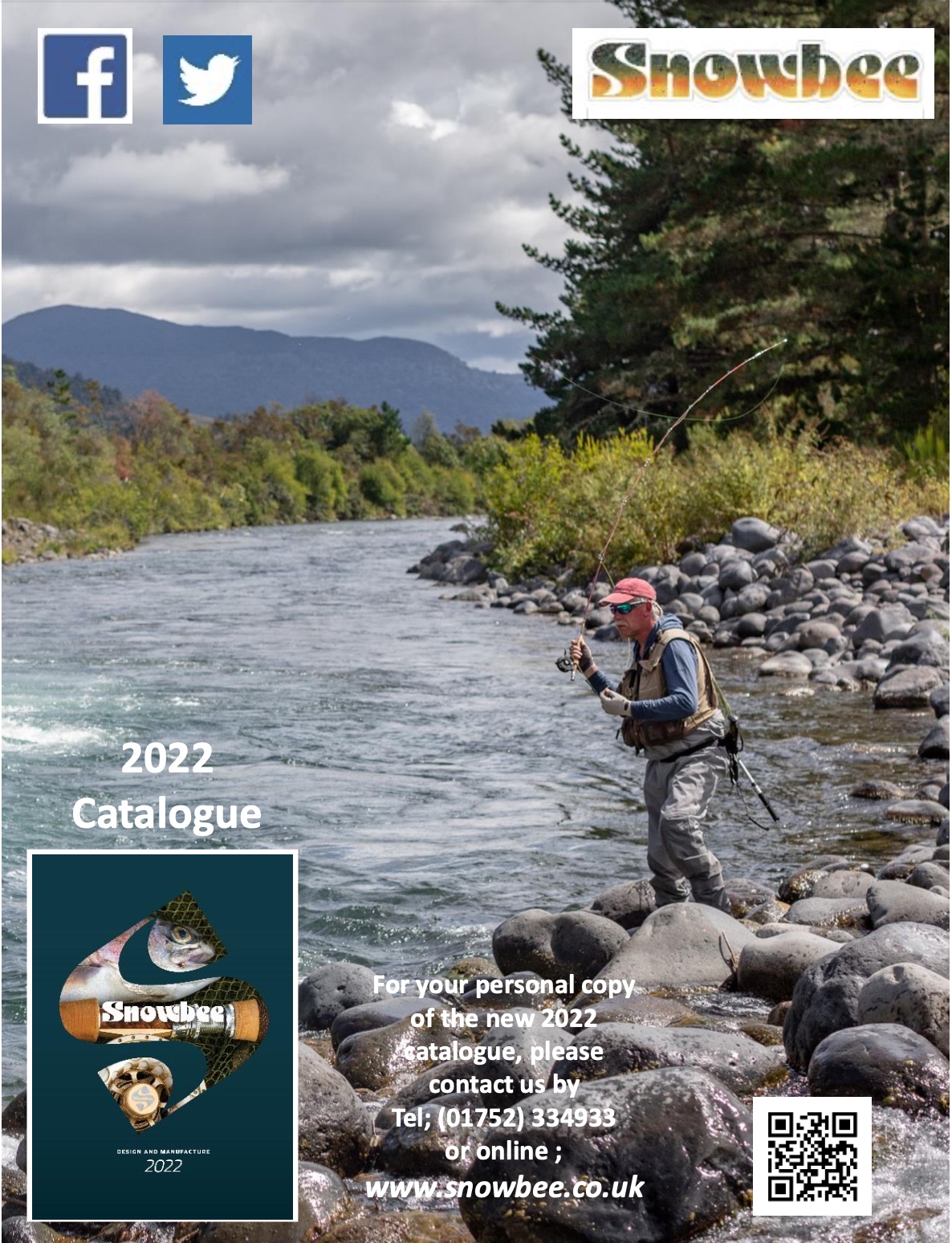 http://www.snowbee.co.uk