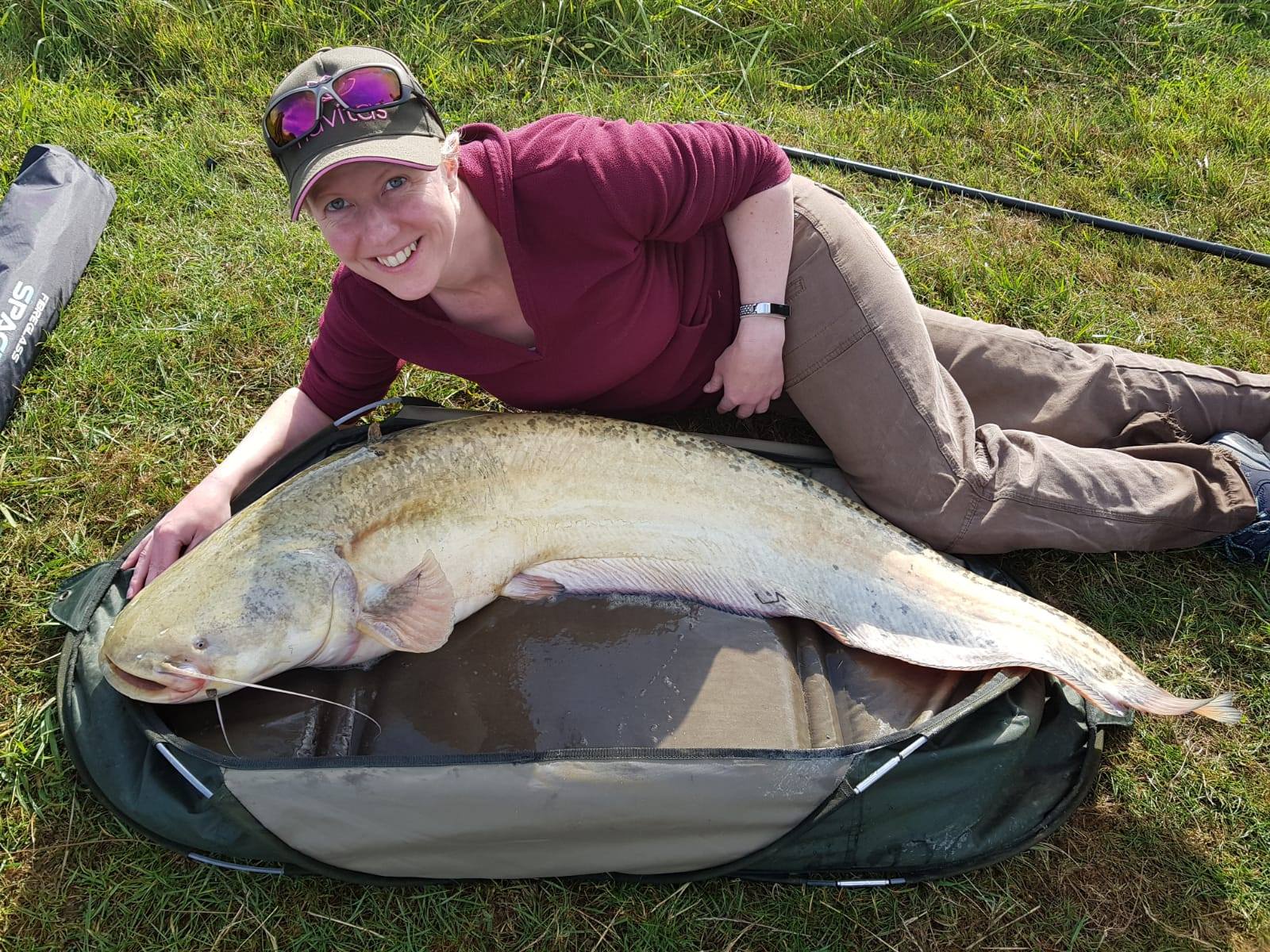 (Above)Gillian Lowrie, 39 from Scotland decided to give Anglers Eldorado a go in search of a UK personal best and that she certainly did!! She only went and caught the biggest Cat of the year from the Bottom Cat and Carp Lake recorded this year at 40lbs 13oz!
Gillian caught the Wels Catfish on double 21mm halibut pellets.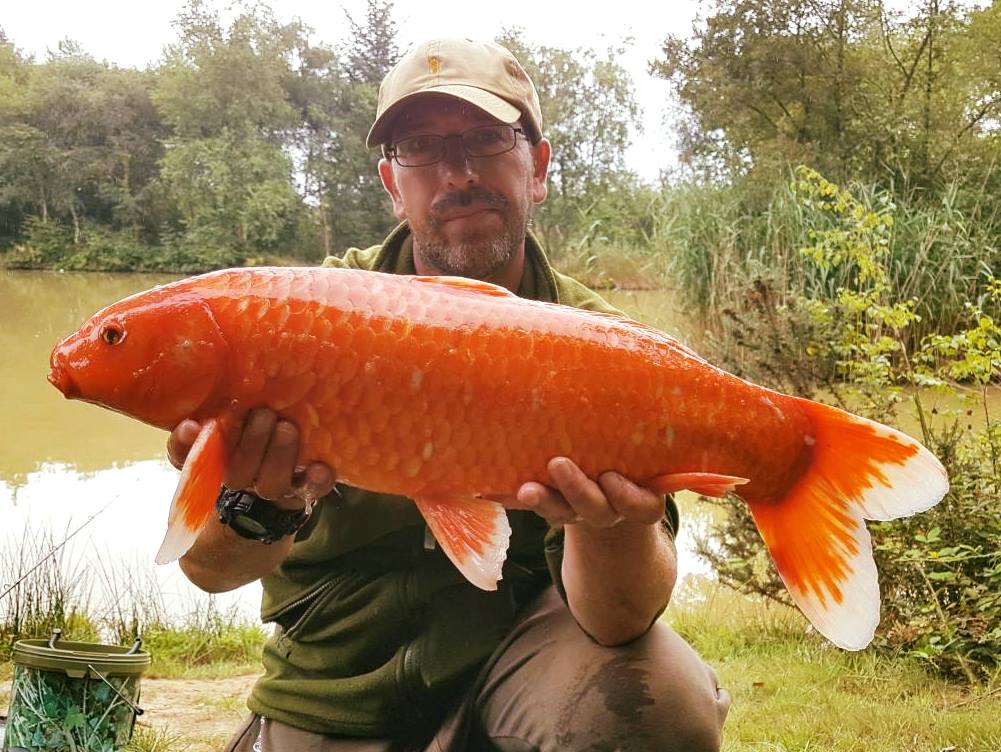 PERSONAL BEST KOI MAKES 1 HAPPY HAPPY ANGLER!!
Andy Nettleton joined us for his 1st ever Anglers Paradise Holiday and couldn't wait to fish the Famous Koi Lake!
It wasn't long before he started catching plenty including this beauty and Andy's new personal best at 10lbs 6oz!!
Andy Shared –
'I was surface fishing on the Koi Lake. I had a great take which lead me a song and dance around my peg. When it finally submitted and went in the net i was surprised. After weighing the Koi the scales went 10lb 6oz a new PB Koi for me!!'