PB CATFISH FOR MATTHEW!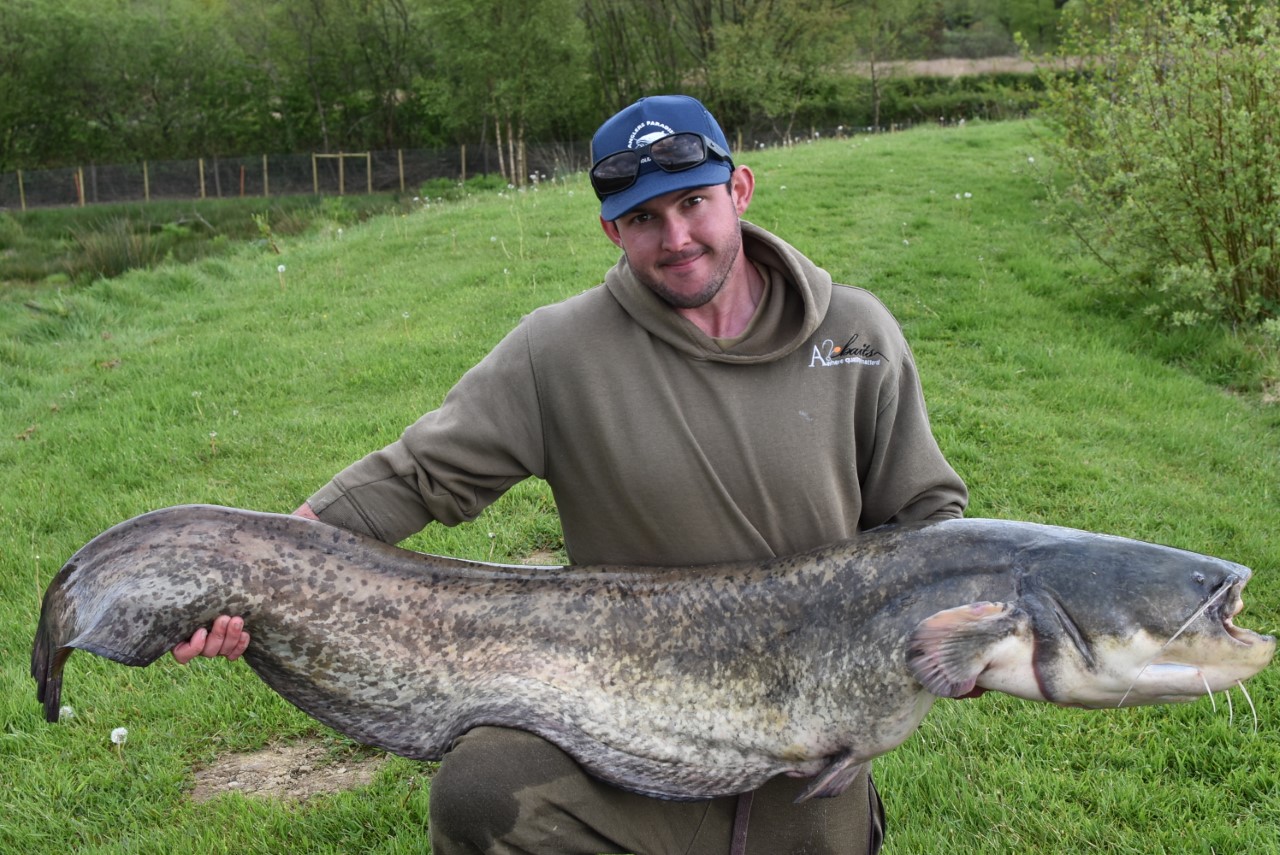 Matthew Colegate joined us for his annual holiday and decided to have a session on the Specimen Cat Lake at our day ticket venue Nirvana. As he was not having much luck on the main complex, he spoke to our head baliff Ashley Bunning who told him where best to fish for a bite and he ended up with a massive bite!! His move definitely paid off, as he only went and caught his
personal best at a whopping 60lb 8oz!

Matthew caught the Wels Catfish on a A2 baits 16mm fruity fish wafter topped with a bit of pink fake corn, attached a small pva bag of boilie crumb and another small bag of boilie halves and cast it into where Ashley said the bowl was.

Matthew shared –

"20 minutes in I had a savage liner which I almost hit but didn't, then another 20 minutes past and the rod rattled off! And what can only be described as a tense 20 minutes I finally got her in the net, which was a struggle by myself. Zeroed the sling etc and she tipped the scales round to 60lb 8oz, beating my original UK PB by 15lb 8oz! I've been lucky enough to have cats to almost 120lb in France but to get one that big in England and even better at anglers paradise is ace! Can safely say I won't catch a cat that big for a long time! and it just goes to show, if the bailiffs are willing to give you advice then make the most of it!"

WELL DONE MATTHEW AND CONGRATULATIONS ON YOUR NEW PB!
**For future big Cats all, we're trying to encourage Anglers to lie beside/have the tail between your legs on an unhooking mat with the head at the fore front of the camera  better for the fish, makes it look bigger.