Fishing Couple Sammy and Matt Davison had a really good week of Fishing at Anglers Paradise Landing some great Carp up to 23lbs. Matt had a 22lb 4oz Mirror, a 20lb Mirror and a 19lb 5oz Mirror all in just One Day on the Octopussy. His Wife Sammy then went onto catching a Personal Best 23lb Mirror and Matt also caught the rare 'Golden' Nearly Leather Mirror both from the Specimen Carp Lake. All Fish were caught using Paradise Baits 'The Twist' Wafters.
Tommy Flower decided to have a  short hour's fishing on the Main Carp Lake to do a bit of stalking and managed to land this Stunning 26lb Mirror! Not bad for an hour's work!! Tommy Said – "An hour's stalking was all that was needed as I targeted the fish in the Main Lake. A solid bag full of mixed skretting pellets tops with an Xcel baits Xcellerate wafter carfully placed in a small quite corner quickly resulted in a lovely old looking mirror of 26lb. Not a bad way to spend an hour!" Tommy then went onto the Octopussy and caught this Upper Double Mirror off the top with his 2 year old daughter Summer to bring him luck!
Tommy also caught a 30lb 8oz Mirror from the Kracking Carp Lake on a Banoffee Boilie and fed Xcel baits KSC in a small channel between an island and the margin.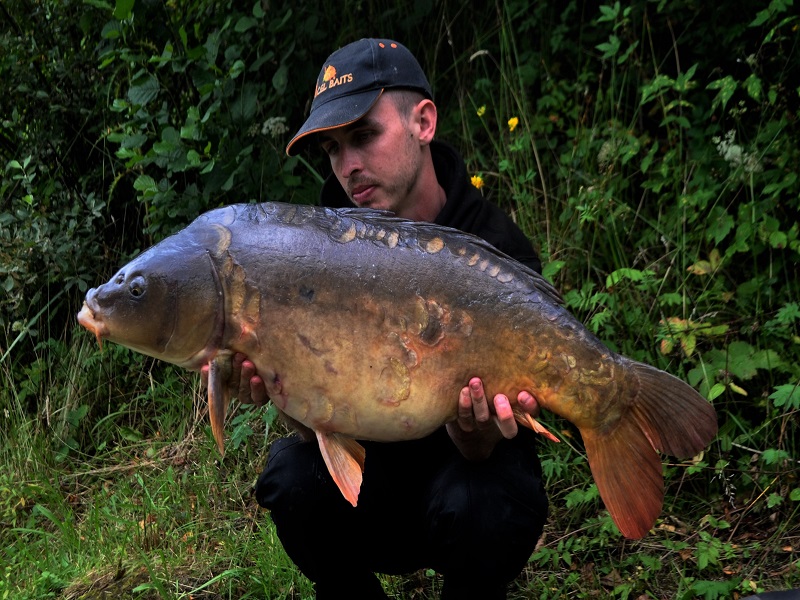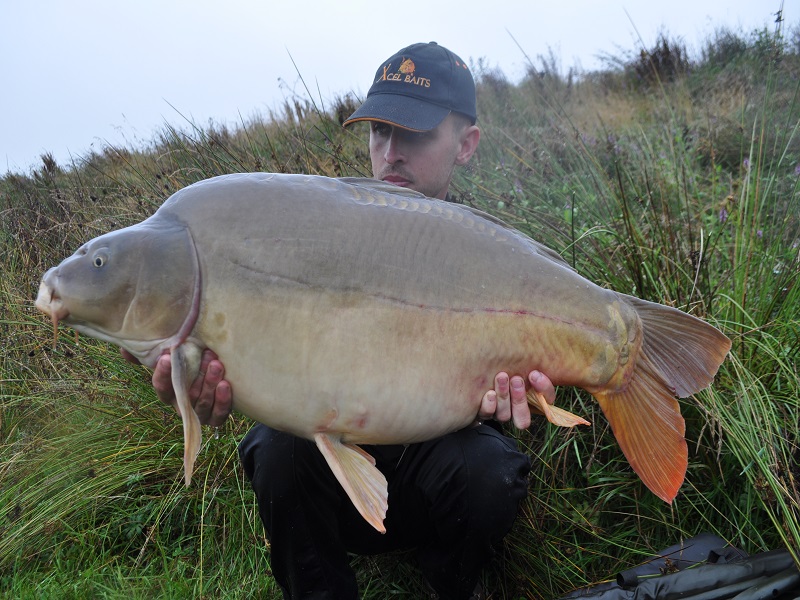 Joel Dart, 15 was after his 1st Ever 20, so he went on a Guided session with Julian Chidgey and set up on the Main Carp Lake where he caught 2 New Personal Bests, a 22lb Mirror and a 21lb 13oz Leather using Plumb and Garlic Pop Ups from Burton Bait Rollers. Joel was one happy lad and also Won our Fish Of The Week Competition. You never forget your 1st 20!
Tom Steele caught a pristine 22lb Common from the Specimen Carp Lake using a Milky Toffee Boilie.