Anglers Paradise is well known as one of the countries top angling holiday destinations attracting anglers and their families from far and wide. The lake also has extensive opportunities for the day ticket angler with some of North Devon's biggest carp. The Kracking carp lake is not an easy water but its resident carp are well worth the effort holding specimens to over fifty pound. The latest reports for the fishery indicate some superb results.
5C's Member, Mick Whitfield, 45 from Exwick had a Red Letter Session on the Kracking Carp Lake catching a personal best 36lb Common followed by a personal best Mirror of 45lbs 2oz!! This was Mick's 1st ever session on the Kracking carp lake, he fished Peg 3 and pre-baited with Paradise Pellet and a Kilo of Cell Boilies using a White Pop Up on a New Rum Rig from Custom Made Carp Rigs. Mick caught the 36lb Common at 2.30am during a very misty night, Mick carried on fishing into his 2nd Night and prayed his luck would continue, and it did because at 4.30am as the sun started coming up his right hand rod slowly went off again, Mick hooked into the Fish and knew it was Big as it gave him a good fight, as soon as Mick saw the Fish he knew it was another PB, a Huge Mirror and it weighed in at 45lb 2oz.
Mick Said – "Another PB, I smashed it with my common at 36lb but smashed it again and have now joined the 40 club, just turned 45 Years Old and now I have a Stunning PB 45lb 2oz Mirror to match! It was a memorable session a double red letter day, that I still haven't stopped smiling from!"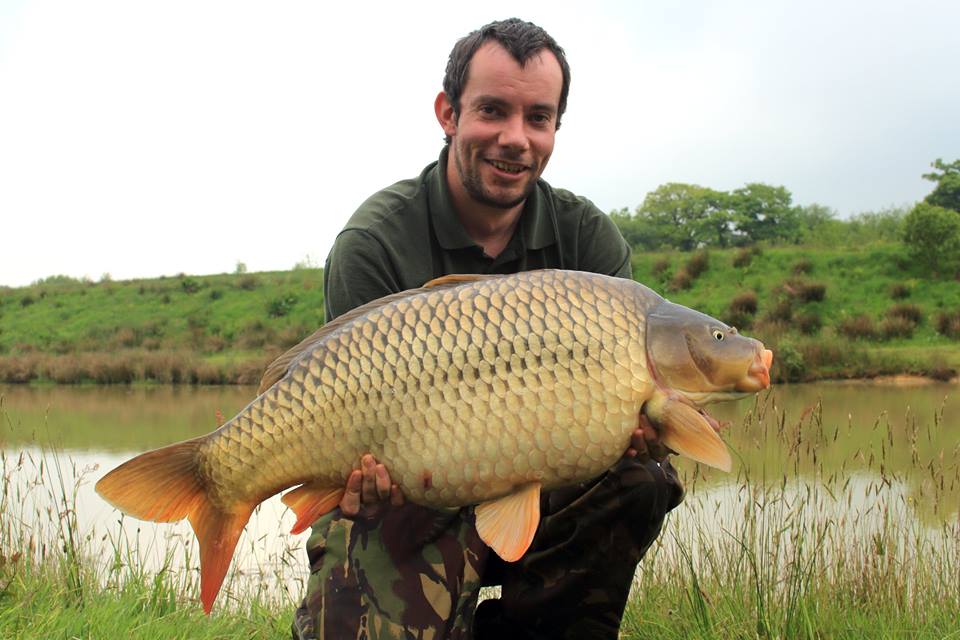 Jacob Wise, 36 from Gloucestershire, caught this Stunner of a Common at 26lbs 4oz, from the Day Ticket Xanadu Lake and as you can see, he was one VERY happy Man! Jacob caught the Common on a Paradise Baits Pink Stink Wafter, dropped in the margins after spotting a fish, with a small handful of maggots over the top for good luck. Jacob said "We'll be down for a week in 2 weeks time so hopefully my luck will continue…"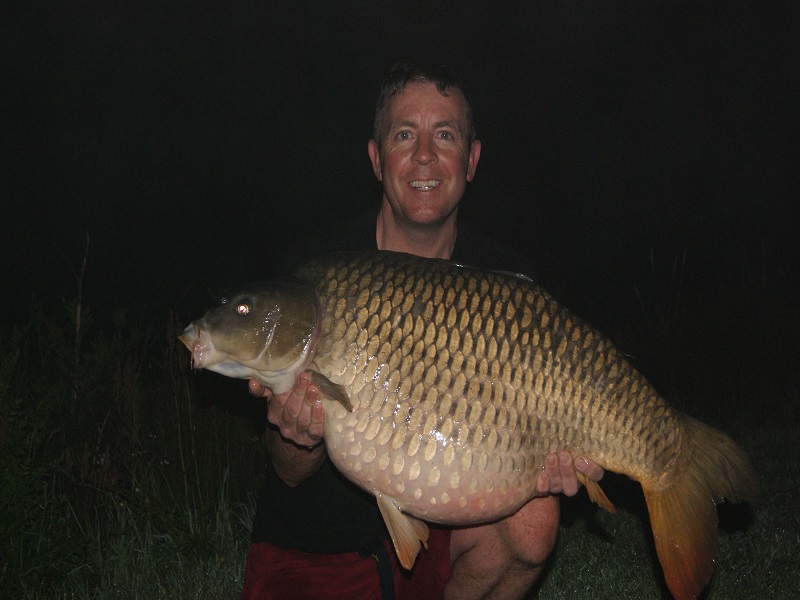 There are always surprises in fishing even in a relatively small lake like Kracking as Carl Loftus discovered as reported below by Anglers Paradise
Carl Loftus, 51, from Stockport who caught an amazing Personal Best and also a BIG SURPRISE 11lb 8oz Koi from the Kracking Carp Lake, a Fish that we are all puzzled by as to how it got in there but what a fish!!
Carl's Story –
"On Saturday I fished the Kracking Carp Lake with my wife and friend Maggot Mick. Saturday was fishless for me but on Sunday, I noticed the Lilly pads moving so I put some mixers and watched, then to my surprise, I saw a BIG Koi taking off the top, so I brought one of my rods in and set up my stalking rod.
The Koi spooked but I watched it for an hour or so, when it returned it took a mixer so I placed my oily floater next to where it had taken from and it took it straight away!!
It gave me a 5 minute fight and I couldn't believe when it weighed in at 11lbs 8oz happy days!!"