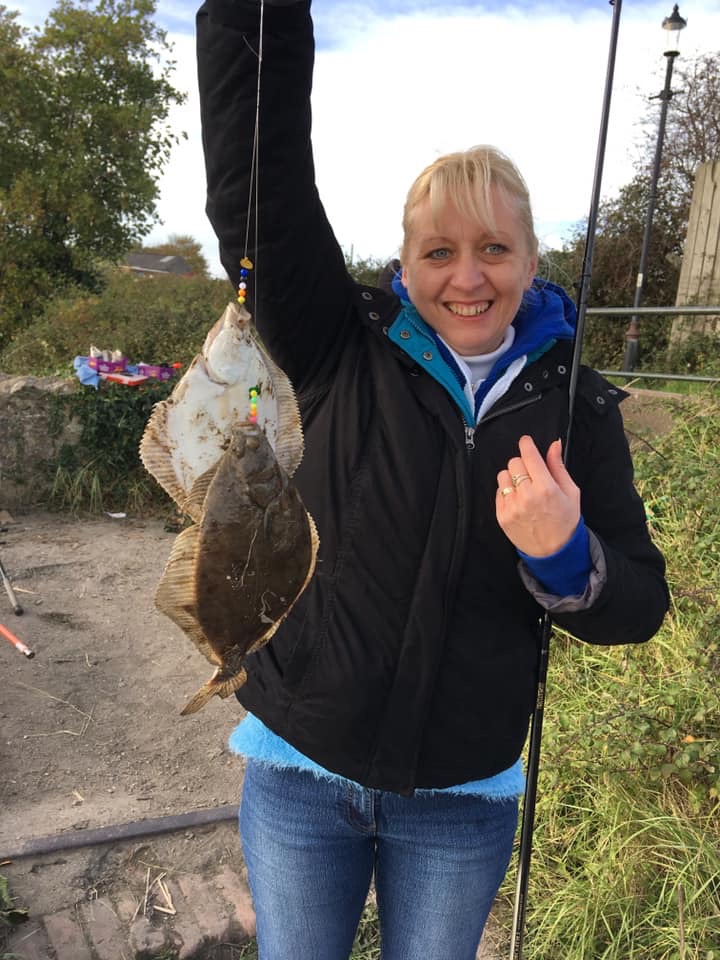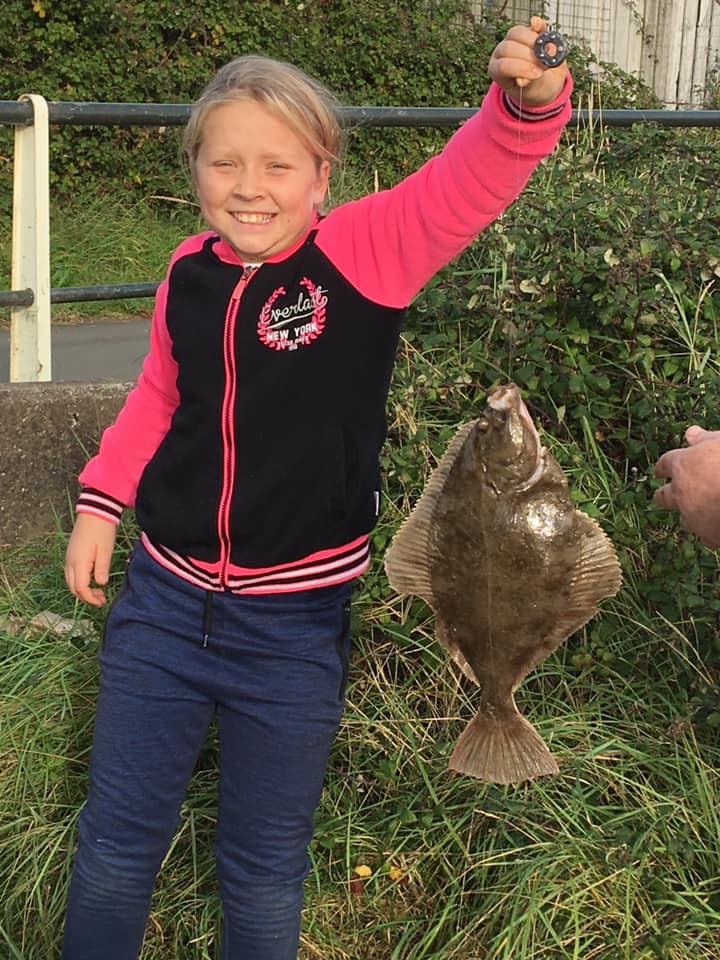 The Pearson family enjoyed a fun flounder fishing session in the Taw estuary with Candy Pearson hauling a double shot of flounders and nine year old Ellie Pearson catching a whopper of 1lb 10oz.
The humble flounder can provide great fun for family fishing with no sophisticated tackle required as the fish can be caught in very shallow water. For great sport use a light carp rod or spinning rod with a 2 or 3 hook trace with size 2 fine wire hooks and a bunch of ragworm. The fish can also be caught using light float tackle set so the the bait trundles over the sand. LRF style tackle can also give an alternative challenge with artificial ragworm on the hook worked slowly through likely spots.
Summerlands Tackle are presently selling fresh locally dug harbour ragworm. Phone to secure your order if you suffer from a bad back it can ease the pain.