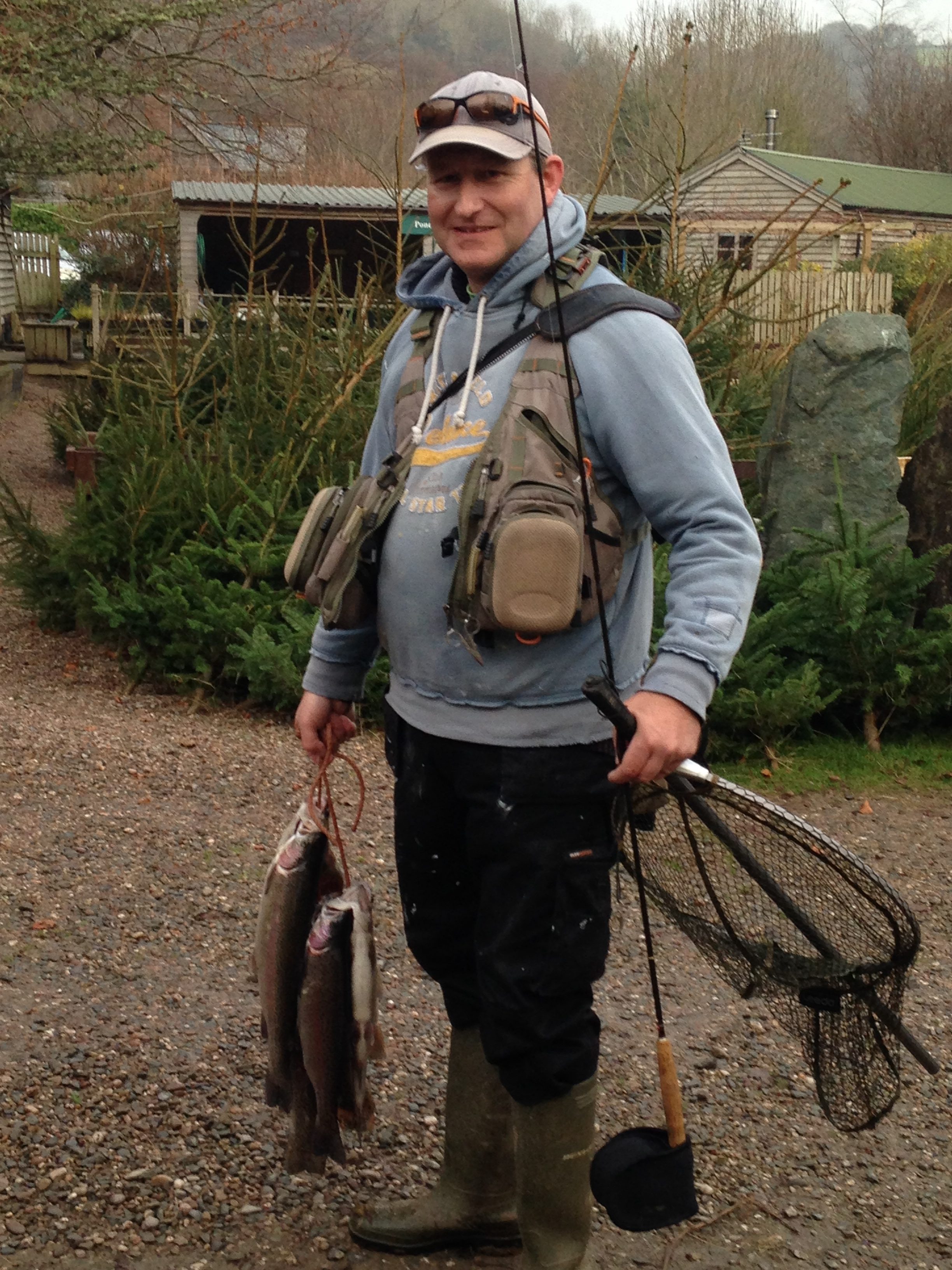 That's tea sorted; Andy Facey heads for home after a successful day at Blakewell.
Its a busy time at Blakewell as families descend to select their Christmas trees and perhaps chose a tasty goodie from the popular farm shop.
The still-Water trout angler combines a few hours casting for hard fighting trout with taking home fresh trout for tea. Andy Facey above landed six trout to 4lb 8oz in a bag totaling 16lb.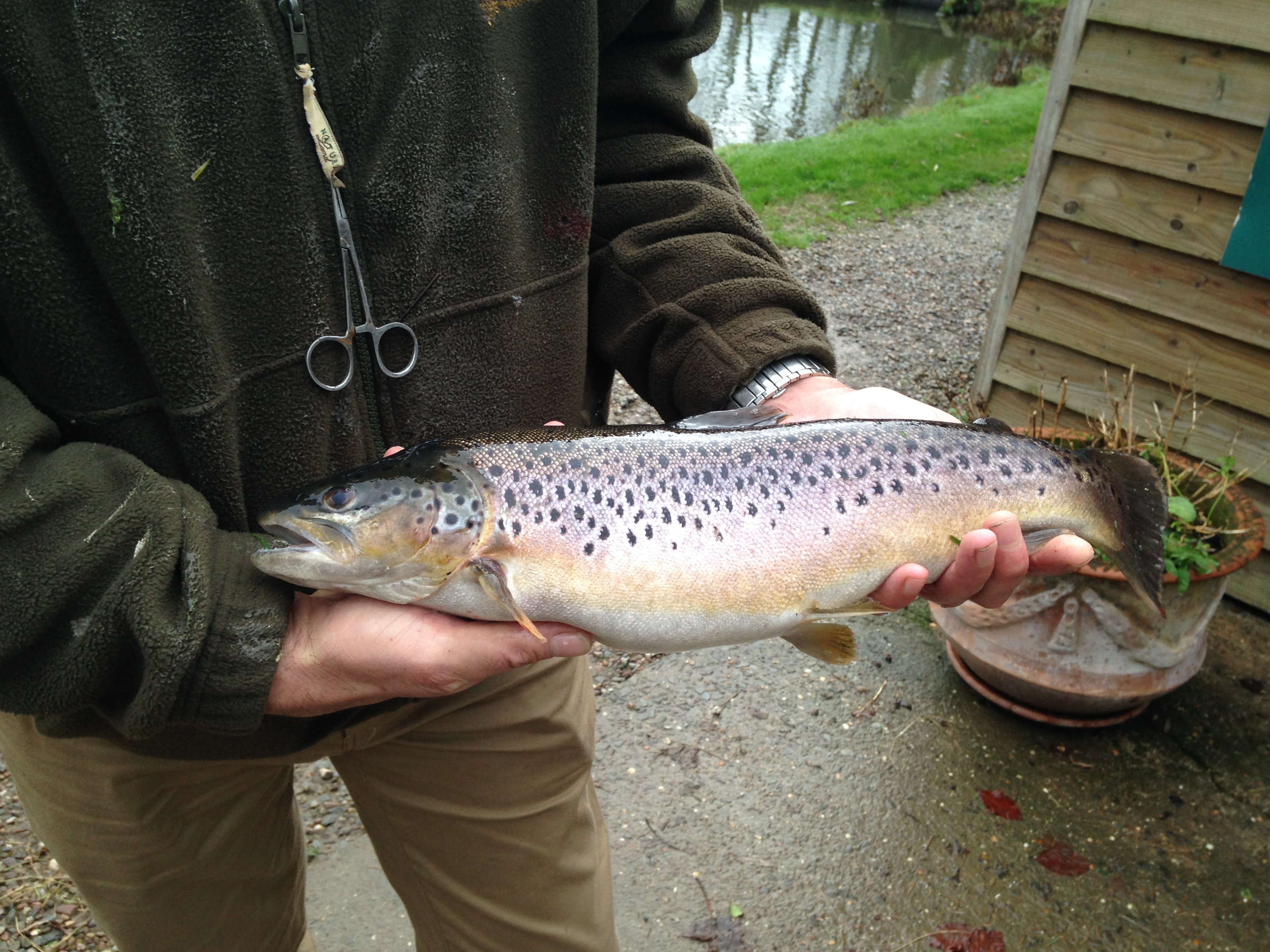 A well marked brown trout of 2lb 8oz for Trevor Whyborn tempted on a green and black gold head montana.