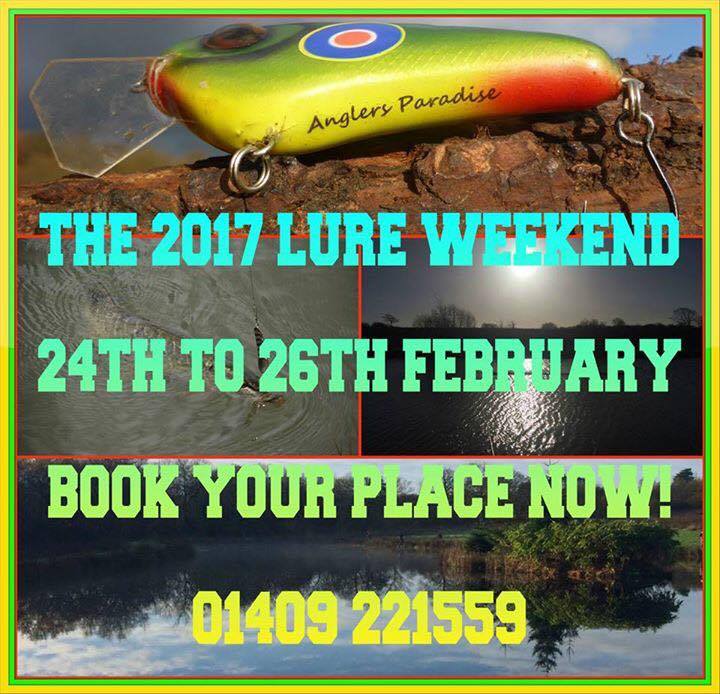 2017 Lure Weekend
Friday 24th February to Sunday 26th 2017 is the Dates you need to remember as it's our Annual LURE Weekend!
Location – Anglers Paradise, Halwill Junction, Devon EX21 5XT.
Prices Start From £110 Per Person which includes – Accomodation for 3 nights, Fishing + Entry into All Competitions!
It's a Weekend you will not want to miss, they'll be great Team Captains who you will gain knowledge to better your future fishing, exclusive Lakes to Fish and Great Prizes to be Won, if you're a beginner, intermediate or experienced – it doesn't matter – ALL ARE WELCOME!
They'll be plenty of help and advice throughout the weekend, so it doesn't matter if you are new to Lure Fishing.
Amongst others we have Drennan, Fox Rage and Quantum Specialist as Sponsors
We have Limited Spaces Left for this Fantastic Event, so if you are interested, please don't delay!