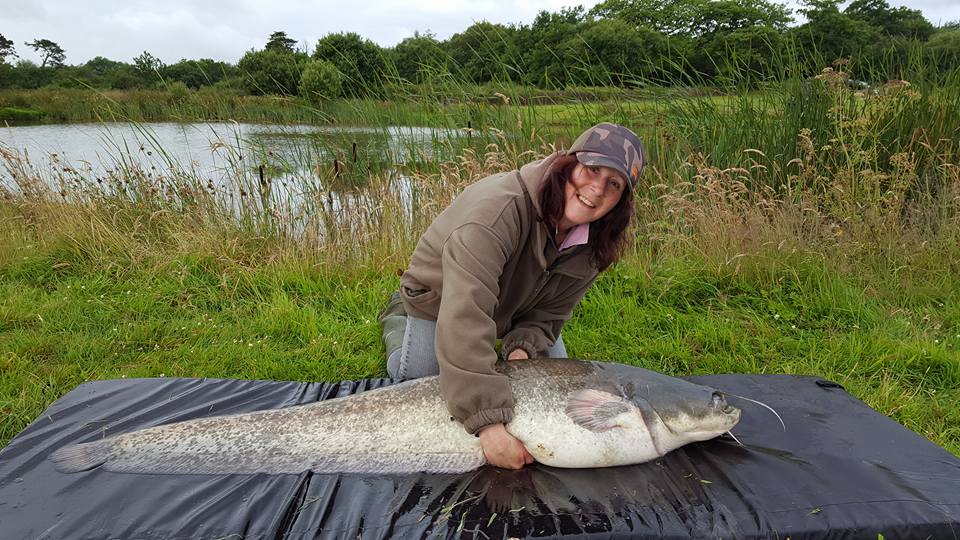 Julia Marston, a Sandwich Bar Owner, 55, from Heathfield, East Sussex had a week to remember at Anglers Paradise after catching a wide variety of Specimens to say the least! Julia caught an amazing Personal Best 55lb 5oz Catfish from our Day Ticket Specimen Cat Lake. Julia caught the Monster using 20lb main line, very strong fluorocarbon hook link, running 3oz lead, Catmaster Size 2 Barbless Hook with 2 20mm Mainline Salty Squid Boilies. Julia said – "My heart was beating so fast, my hands were shaking, I could not believe the size of this fish!! I don't think I will ever catch anything as big as this Cat, it really is a Fish of a Lifetime"!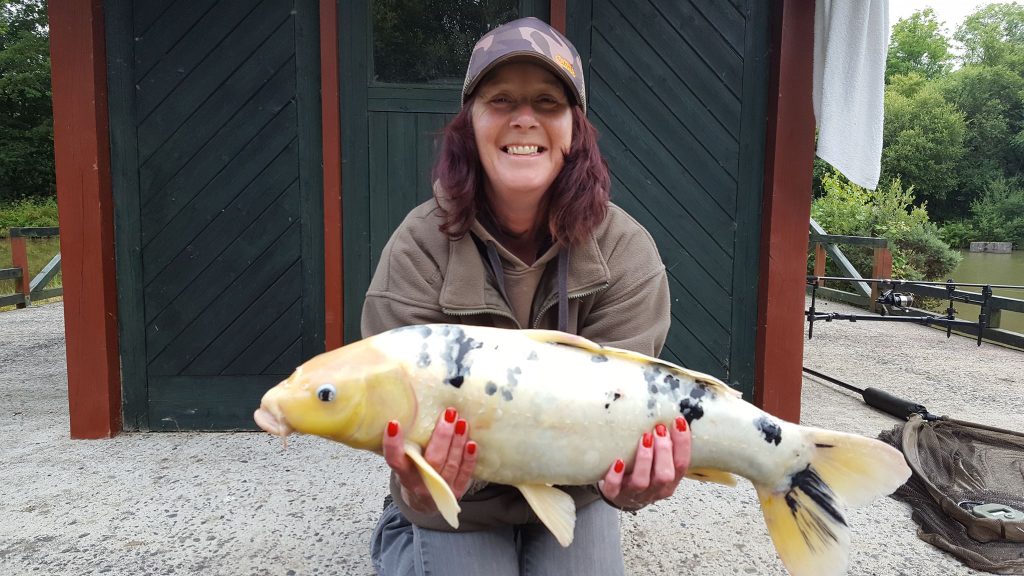 Julia also caught 2 Personal Best Koi's of 8lb 4oz AND 10lb 4oz Koi from the Koi Lake both on a Fruitella 15mm Mainline Boilie, and to finish off she caught a PB 3lb 8oz Golden Orfe from the Specimen Tench and Orfe Lake also on Fruitella Boilies – What a week!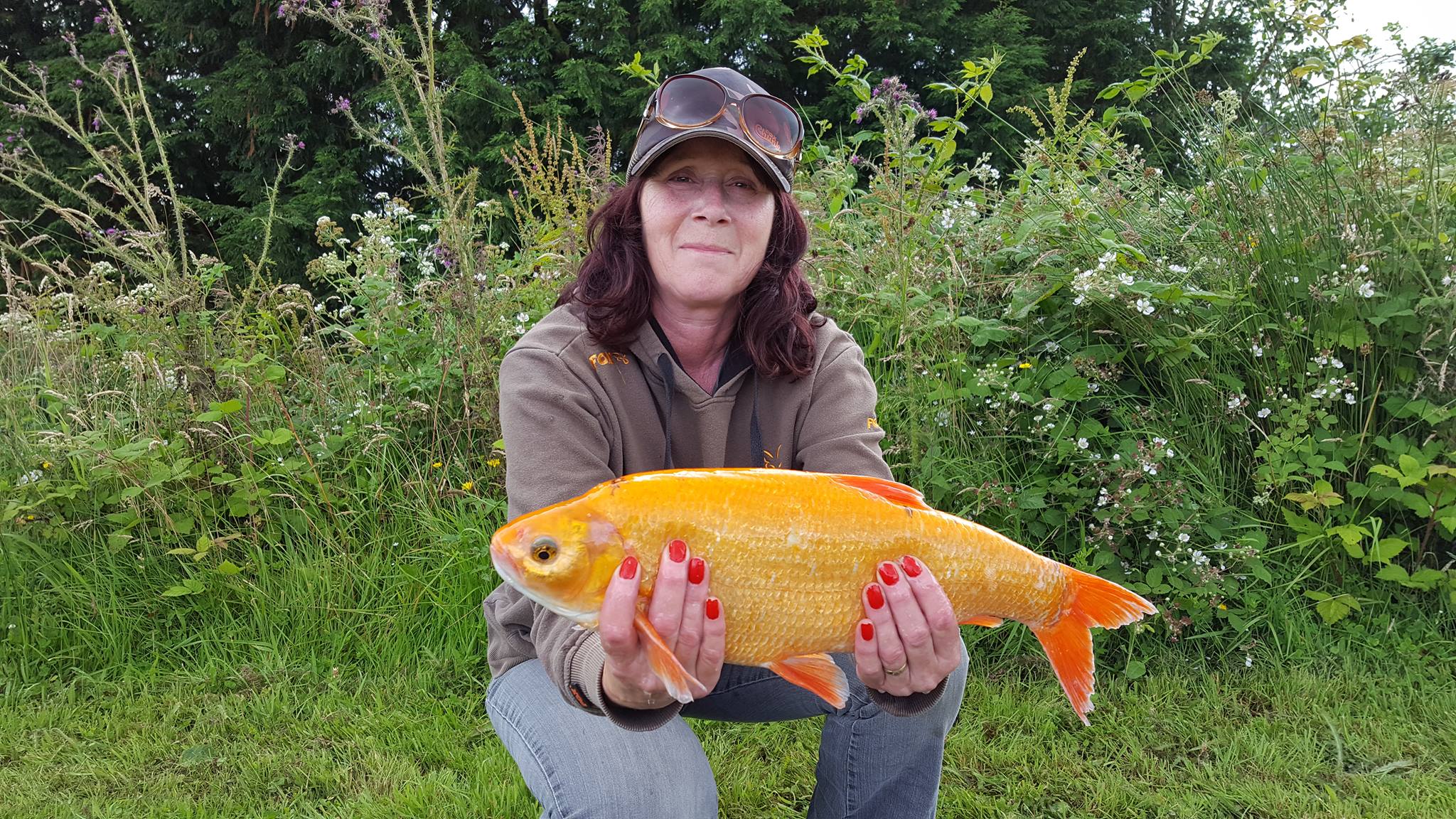 Jackie Charlton (below) 47, an accountant from London caught 'Simon' the Koi at 13lbs 8oz from the Specimen Tench and Orfe Lake which smashes Jackie's previous 2lb Personal Best! It's a very special Koi that doesn't come out often, and being the Only Koi in that Lake makes it a very special Fish when you do manage to catch it! It's certainly one of our favourites! The fact that Jackie saw the Koi and then caught him was just great, we think her Hubby was slightly envious…
Jackie caught the Koi float fishing using a small pole float with sweetcorn as bait, feeding pellet and sweetcorn.