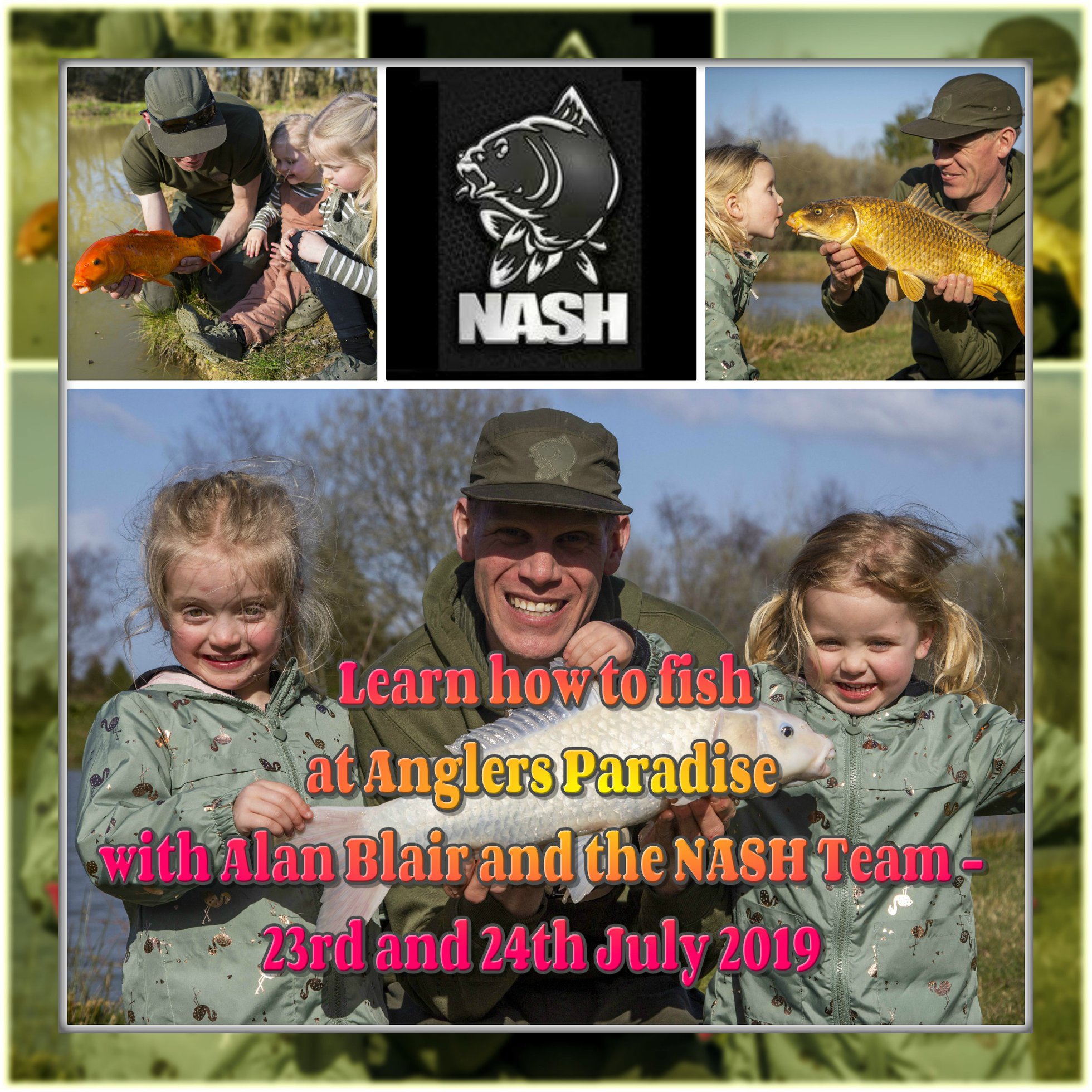 **GETTING KIDS FISHING DAYS WITH NASH AND ALAN BLAIR AT ANGLERS PARADISE**
Zenia Gregorek says –
"We are very excited to announce that the Nash Team with Alan Blair will be joining us at Anglers Paradise on 23rd and 24th July to encourage more Kids to go Fishing!
On Tuesday 23rd July we will be hosting the Kid's Fishing Day for the Anglers Paradise Kids that are staying with us and on the 24th July it will be open to "All Kid's" and we will be fishing at Anglers Eldorado.
All tackle and bait will be provided by Nash, they'll be a goody bag for each Kid to take home and they'll also be Prizes to be won! Our whole aim is to show Kids how much fun fishing is and start them on their fishing journey the right way!
If you would like your Child to join in then please contact Zenia on 01409221559 to book their place ASAP before it gets fully booked! "
Time to share our passion for angling with the future generation! — with Alan Blair Urban Banx, Nash Tackle and Zenia's Fishing Adventures.