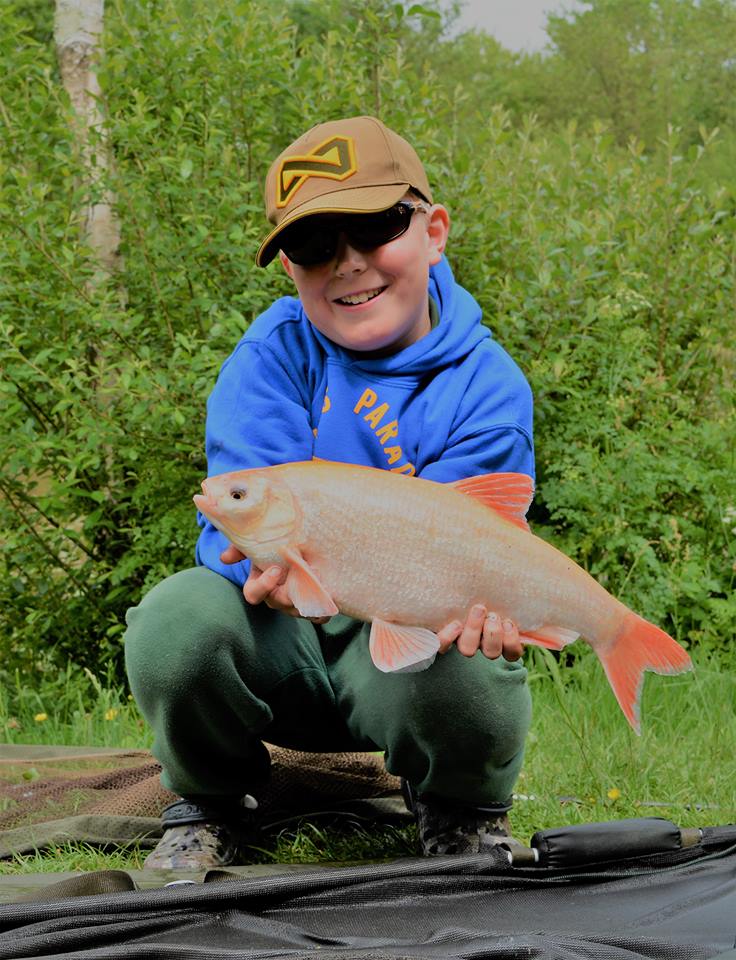 Jacob Judges aged 9 from Rochester, Kent, caught not ONE but THREE PERSONAL BESTS!! Jacob caught a PB 18lb 4oz Grass Carp and a 3lb 10oz Golden Orfe both from the Main Carp Lake on a simple knotless knot hair rig with a ABS Plan B wafter. Jacob then caught a PB 26lb 15oz Catfish from the Octopussy caught on a double frankfurter bait. Jacob didn't stop there, he also caught some Stunning Koi from the Koi Lake – landed all by himself at the age of just 9 Years Old!! What amazing catches in just 1 week!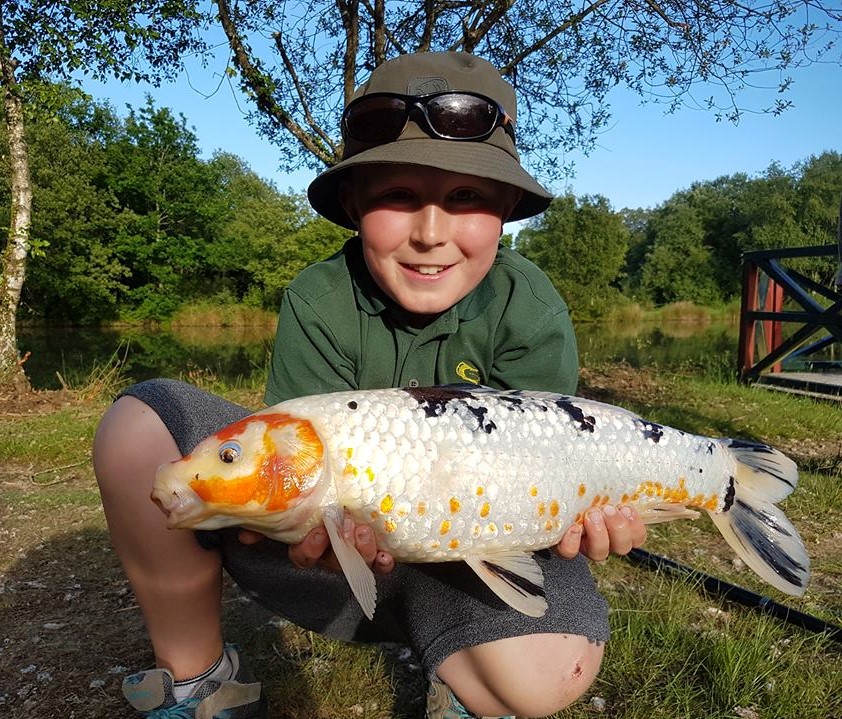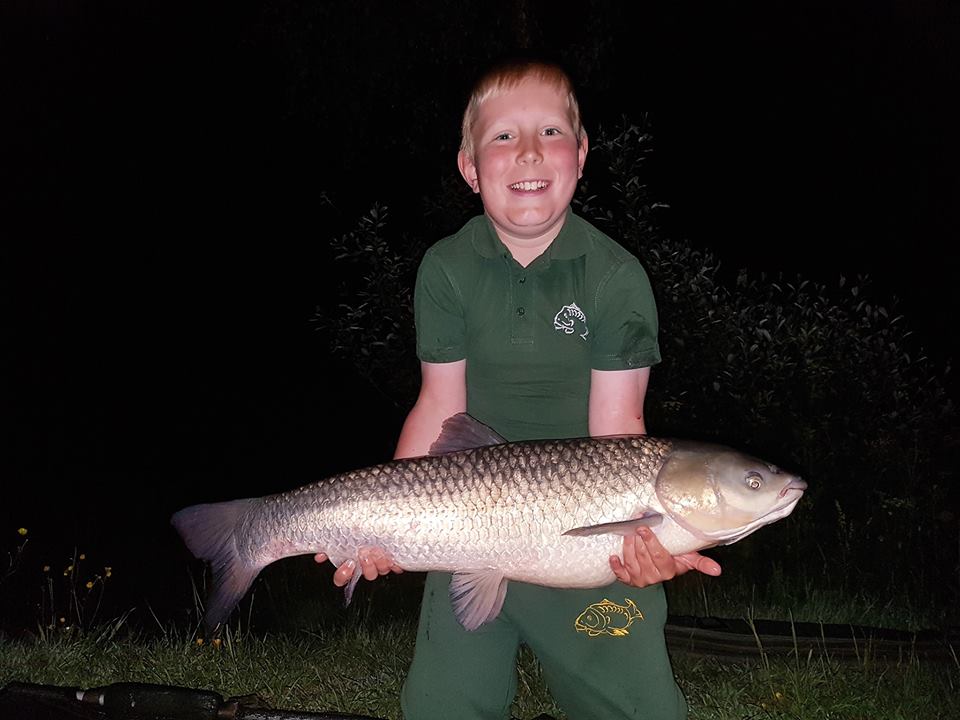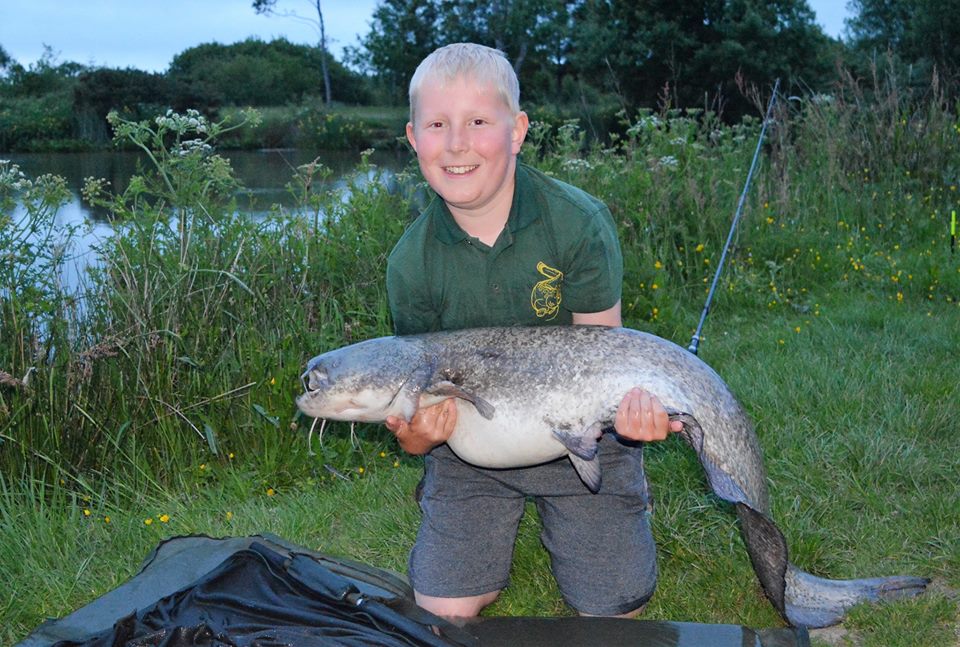 (Below) Molly Cook, age 7 from St Austell, Cornwall caught a Personal Best carp of 10lb 13oz on the Beginners Carp Lake, so she decided that she then wanted to catch another big fish like her Dad and Grandad. She told her Dad to get out the Spam and showed him where she wanted it to be cast to. Then all of a sudden, the bite alarm went off, Molly jumped up and struck it. After a healthy fight, Molly's Dad helped her land it, Molly had caught her 1st Ever and Biggest Fish to date, a 14lb 14oz Catfish from the Easy Access Lake.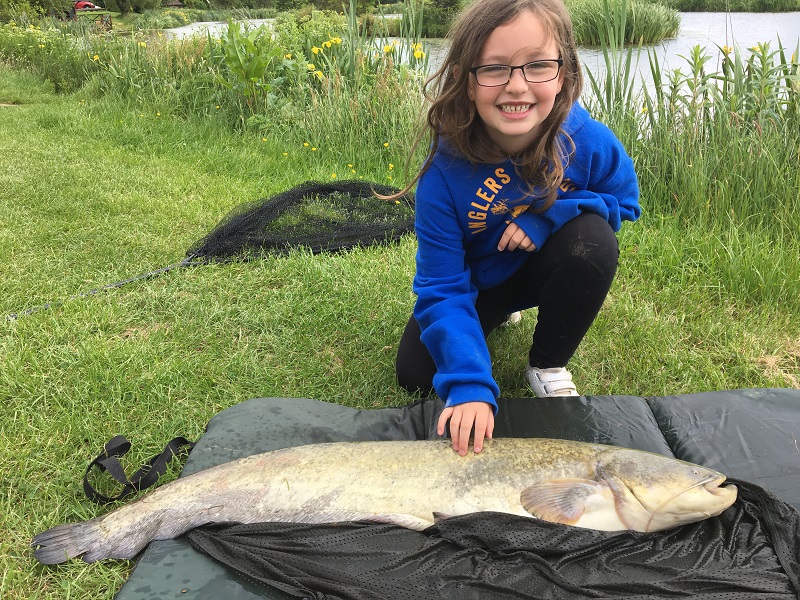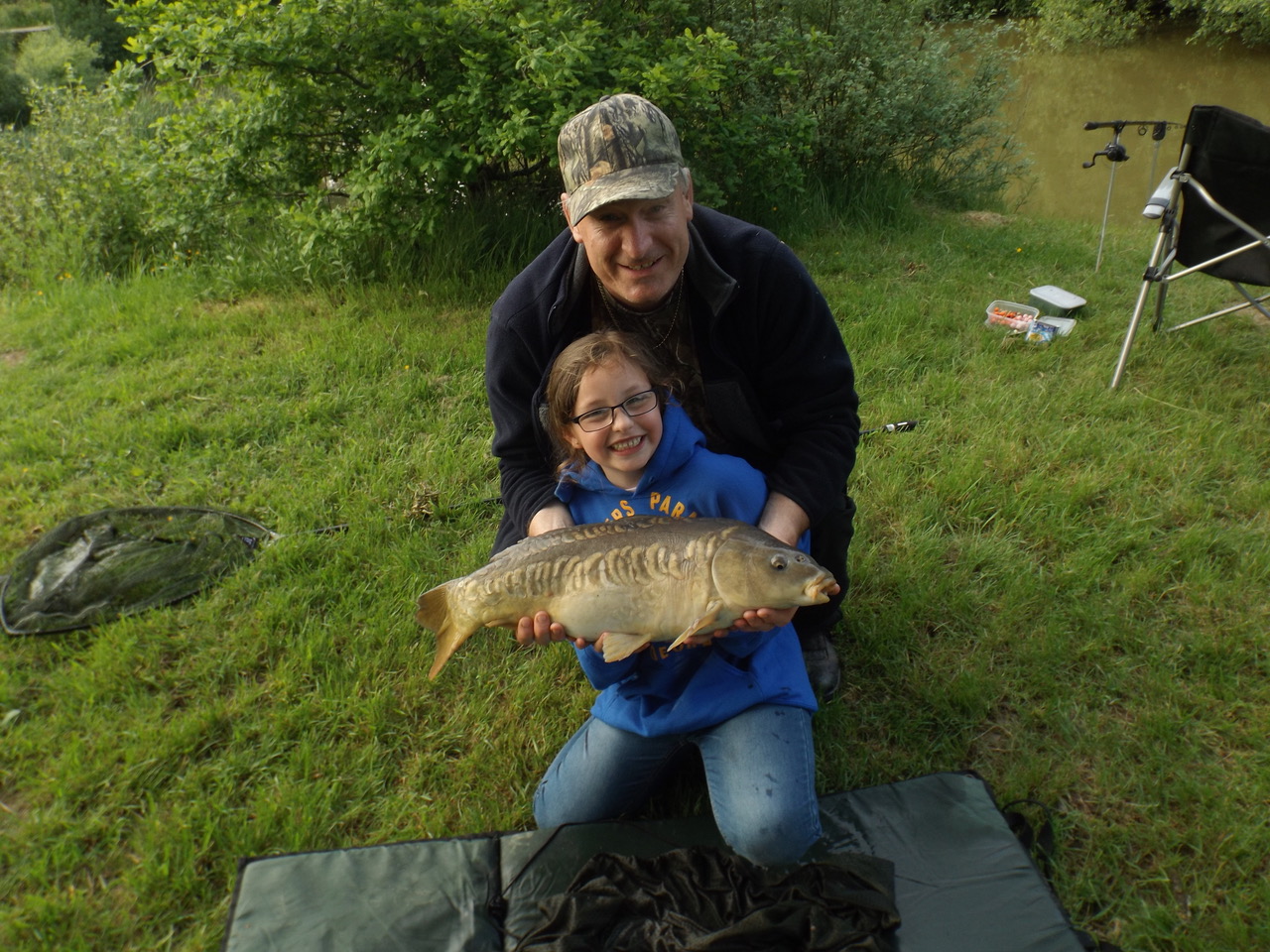 (Below)Sophie Oxehnham, 11 from Charfield, Gloucester, caught her 1st ever Tench from the Tench Lake and it was a special Two Tone Golden Tench too! She caught it all by herself after being taught how to cast, bait up and safely unhook the fish. She baited with sweetcorn and hemp and had a grain of corn on the hook. Sophie made sure she gave the fish a Kiss goodbye before returning her back to the Lake.