Combe Martin SAC member Ross Stanway fished a rock mark near Ilfracombe and hooked a specimen conger weighing 22lb 8.5oz after carefully weighing the eel in a weigh sack it was time for a photo. The eel proved camera shy and took its opportunity upon being released from the weigh sack and in Ross's words; "Took off like a Bob sleigh team down over the rocks."
The eel was one of twelve eels caught with four of them over 10lb.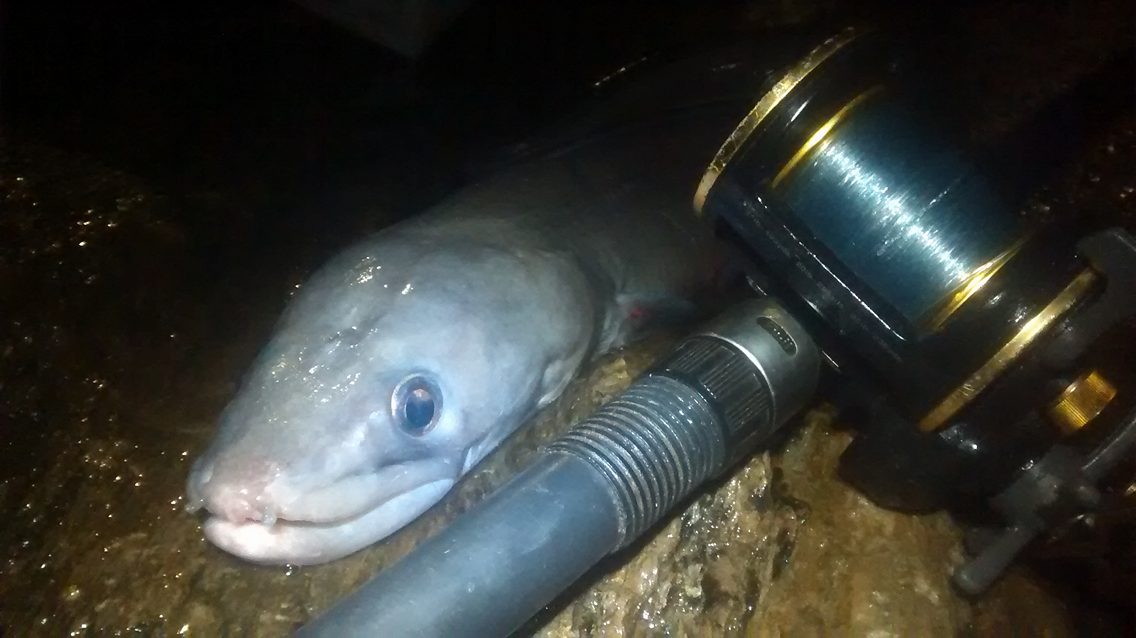 (Above) 10lb eel that posed for the camera!
Ilfracombe shore marks are producing conger, whiting, dogfish and occasional ray. Proceed with caution particular if fishing at Capstone one of North Devon's most productive marks but also one with many dangers.