There are rewards for those who are prepared to brave the cold and venture out onto the rocks and beaches along North Devon's coast.
Whiting,dogfish, conger and huss are dominating catches with a few spurdog beginning to show and don't write off the chance of a big bass.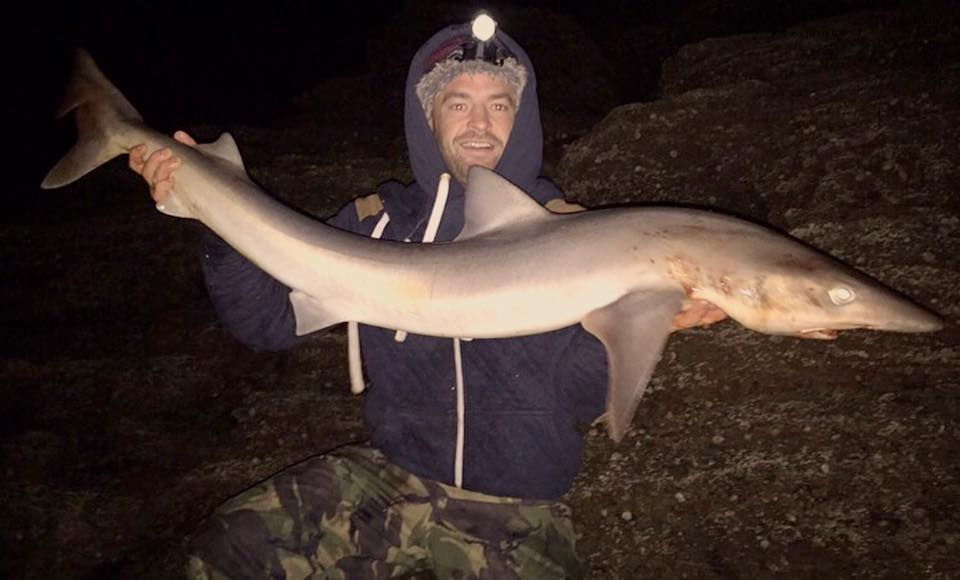 Kyle Bishop landed this 28lb tope back in October after numerous blank outing in search of these hard fighting shark. (Above) Still every chance of one of these before the end of the year!
Several bull huss have been tempted over recent days including this fine specimen to the rod of Ollie Passmore that weighed 9lb 1oz. ( Below)
(Above) Young Archie Porter with a fine 7lb bull huss caught from a local beach.