Jamie Miller is the owner of North Devon Tackle with extensive carp fishing experience and a great deal of knowledge gained during his employment in the bait manufacturing industry. Jamie is also an experienced coarse and sea angler and this is reflected in the shop where there is an extensive range of tackle and bait to cater for coarse, carp and sea angling. Jamie's personal best carp is an impressive 47lb 4oz caught from a Sussex carp water. Jamie offers valuable advice and is a friendly and approachable individual,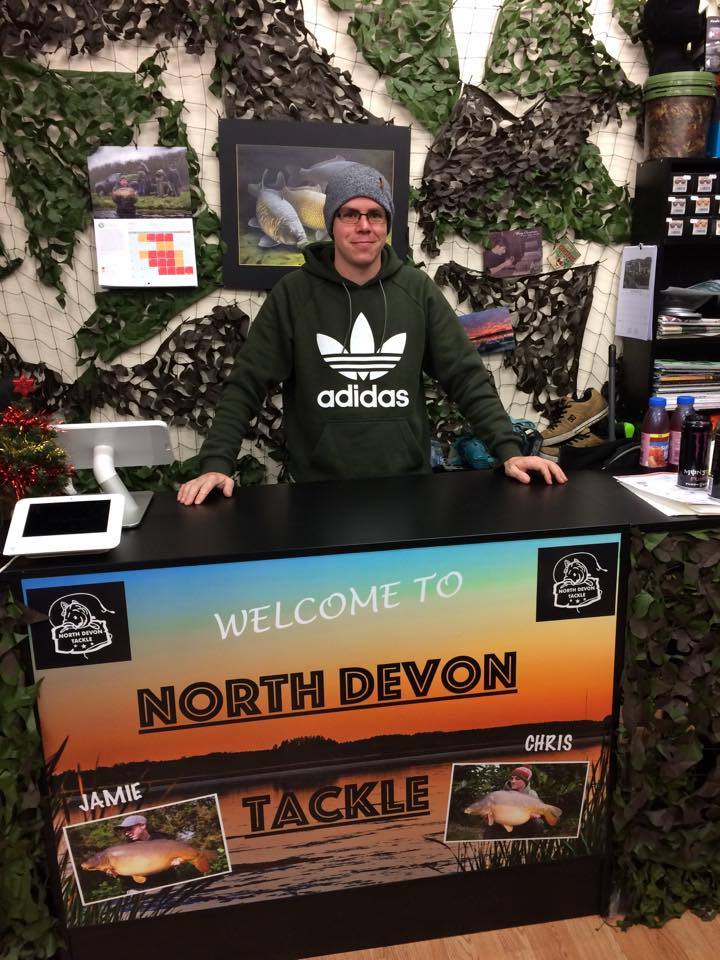 The tackle shop located in  Queens walk arcade just off the car park in Bear Street Barnstaple has an extensive range of bait and tackle from popular brands including Korda, Drennan, ESP, Guru, North Devon Company Lakebed Leads, Mainline Baits and Sticky Baits.
The sea angler is also well catered for with Sakuma tackle and frozen baits from Devon Baits. They also stock fresh worm baits and maggots.
The shop has now been up and running for over 18 months and provides a valuable resource for North Devon anglers. With Christmas just a few days away Jamie pointed out that they have tackle vouchers available in denominations of £5, £10, £20 and £50. There is certainly plenty to tempt any angler within the shops extensive range.