Kevin Pike won Appledore Shipbuilders monthly Rover with a smoothound scaling 8lb 11/2oz. In runner up spot was David Barnes with a smoothound weighing 6lb 41/2oz. The arrival of smoothound close to a month before expected is encouraging news and bodes well for the coming months. Jack Pike dominated the junior section with a rockling of 15oz and a codling of 3lb 4oz.
Phil Vanstone won Bideford Angling Clubs Monthly Sea Rover with a thornback ray of 9lb 2oz. In runner up spot was Andy Clements with a thornback of 6lb 151/2oz and third Dick Talbot with a thornback of 6lb 12oz.
Combe Martin SAC Member Kevin Legge fished an Upper Channel mark to land four thornback ray to 10lb 8oz.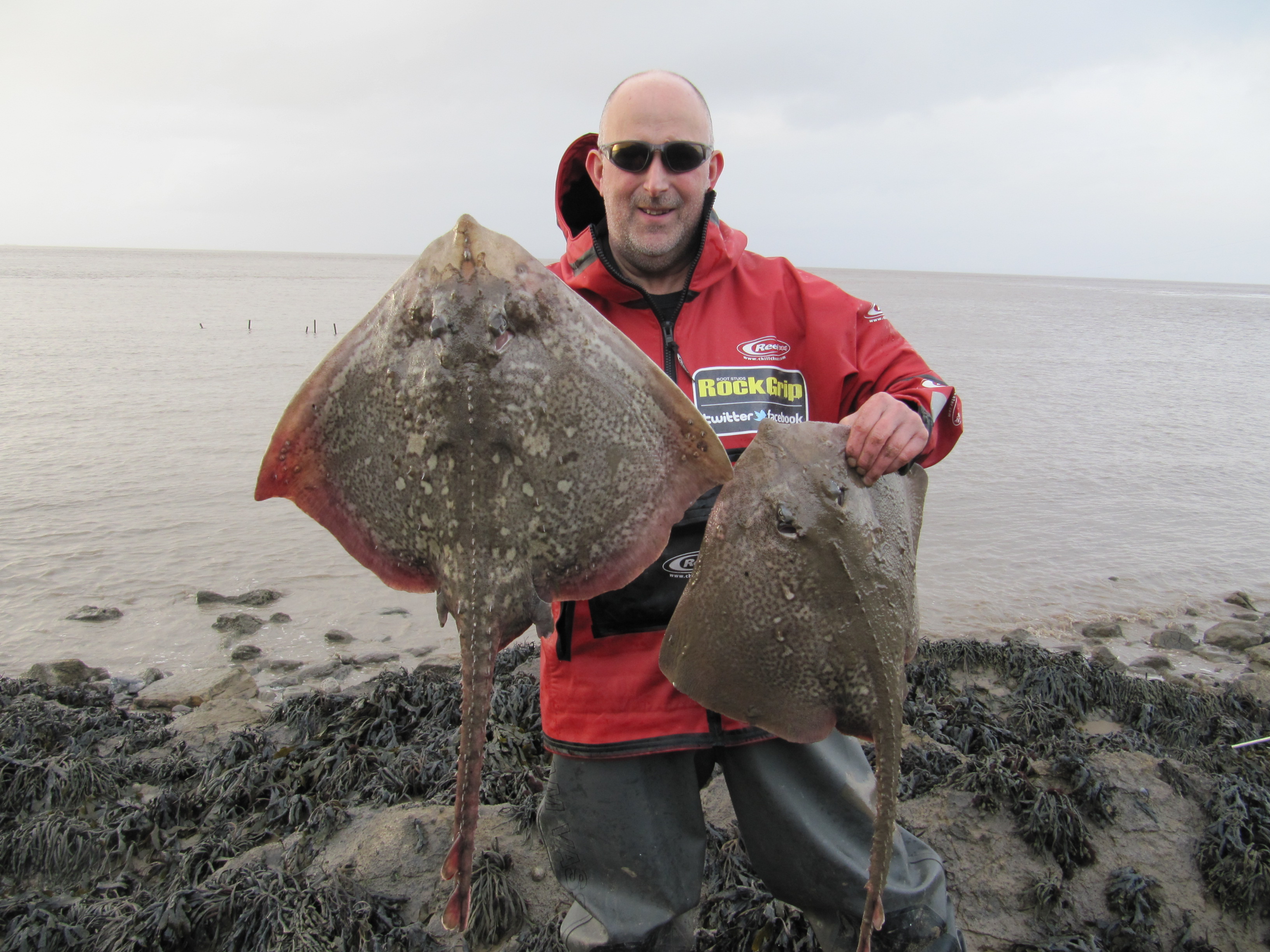 (Above) Kevin Legge with a brace of thornback
Rob Scoines won the clubs fish of the month competition with a boat caught conger of 38lb. Runner up was Graham Snow with a grey mullet of 4lb 131/2oz.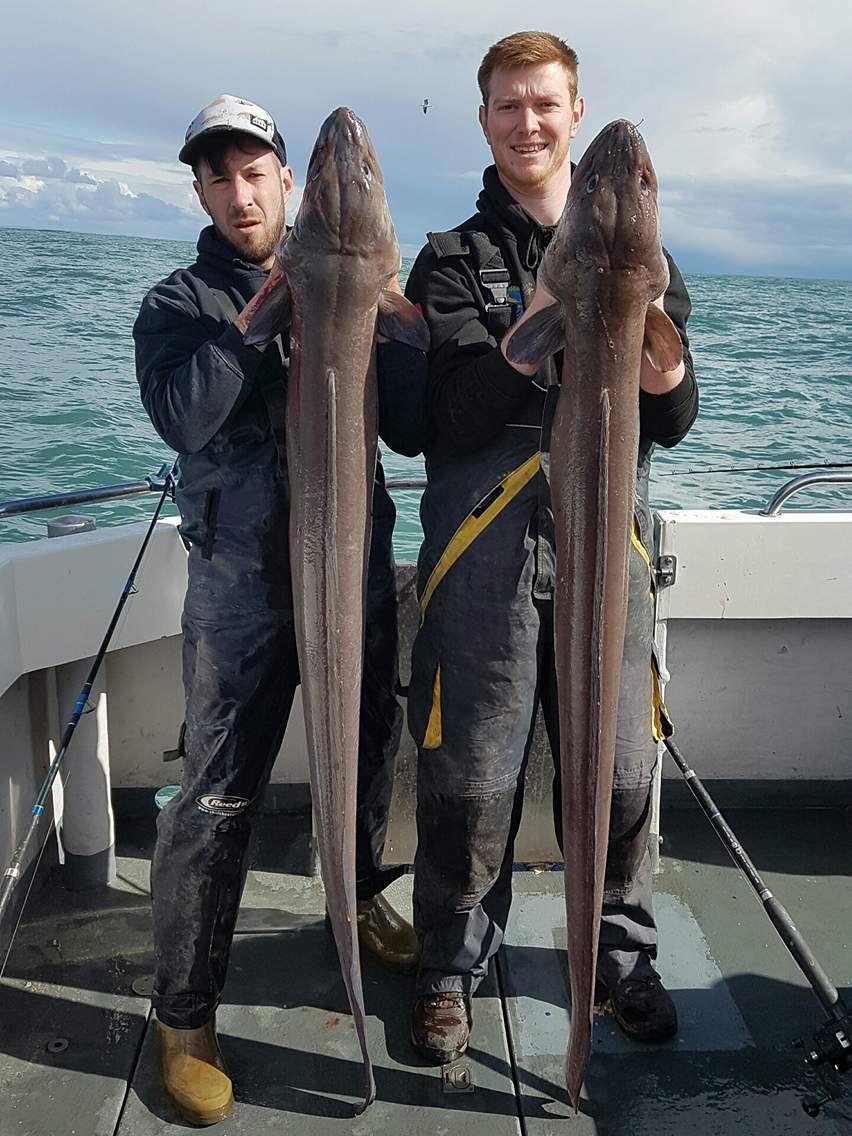 (Above) Left Rob Scoines with his CMSAC Fish of the month
Larry Lambell celebrated his 70th birthday by chartering John Barbeary's boat Bluefin and invited fellow anglers to compete for the Blue Fin Trophy. Tony Reeves won the trophy catching the most species on the day. Larry won the sweep for heaviest fish and best specimen with a fine spurdog of 14lb.