Many thanks to Nick Smith for allowing me to use his excellent account of a day aboard Ilfracombe based Charter boat 'Bluefin' skippered by John Barbeary.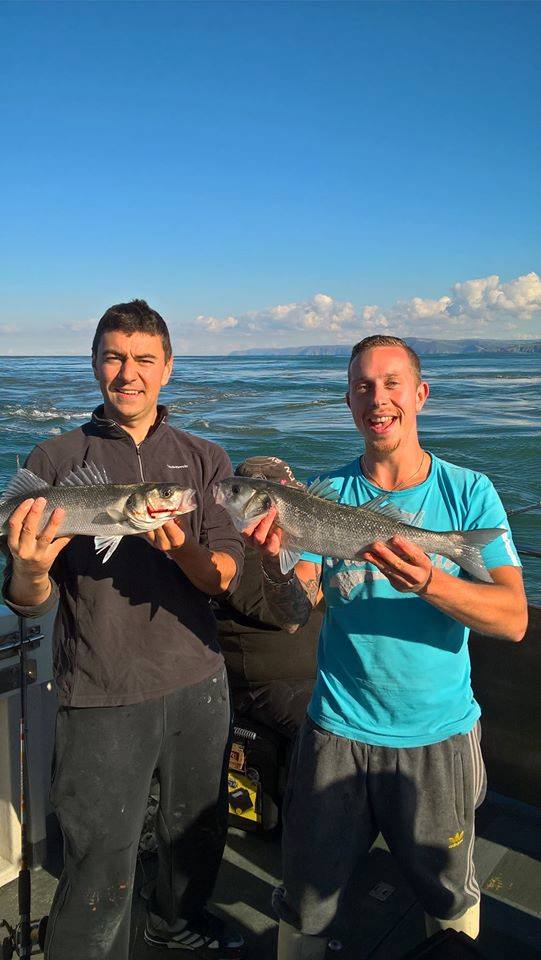 Well what a great day out with John Barbeary and his boat Blue Fin, arrived in Ilfracombe this morning just after 7, to find Craig Crafty Mcloughlin of The Braunton Bait shop delivering 200 live sand eels to the boat, thanks to Craig for a great service and the eels certainly did the job….
Steamed out of the harbour in glorious sunshine with the horseshoe are first mark, but this proved uneventful so after a couple of drifts we decided to head on down channel to baggy in hope of some bass.
the water wasn't very clear and this obviously hindered our attempts with just a few pollock and a nice scad coming over the gunnels. With fishing slow John told us to pull the lines in he'd had enough and we were going to Lundy……
When we arrived the water was much clearer and it wasn't long before we started pulling in the pollock, I even managed to snag a rare fish it seems nowadays with a nice fat mackerel and Paul Lorrimore had his first cuckoo wrasse.
We dropped the anchor to see if there was any tope about but to no avail, with big Al landing a nice huss and young Toby Bassett managing a few doggies…..🙂
John then got a call on the radio to say they were getting bass on the horseshoe, so we steamed back and finished off the day there drifting for the bass. It wasn't long before the first silver bar was over the gunnels falling to Tom Collingridge, with Scott Shepherd, closely behind before we all started catching them…..
Scott managed the best fish of the day with a whopping scad of 1lb 12oz, which is not only a PB but a new bristol channel record also, so well done bud.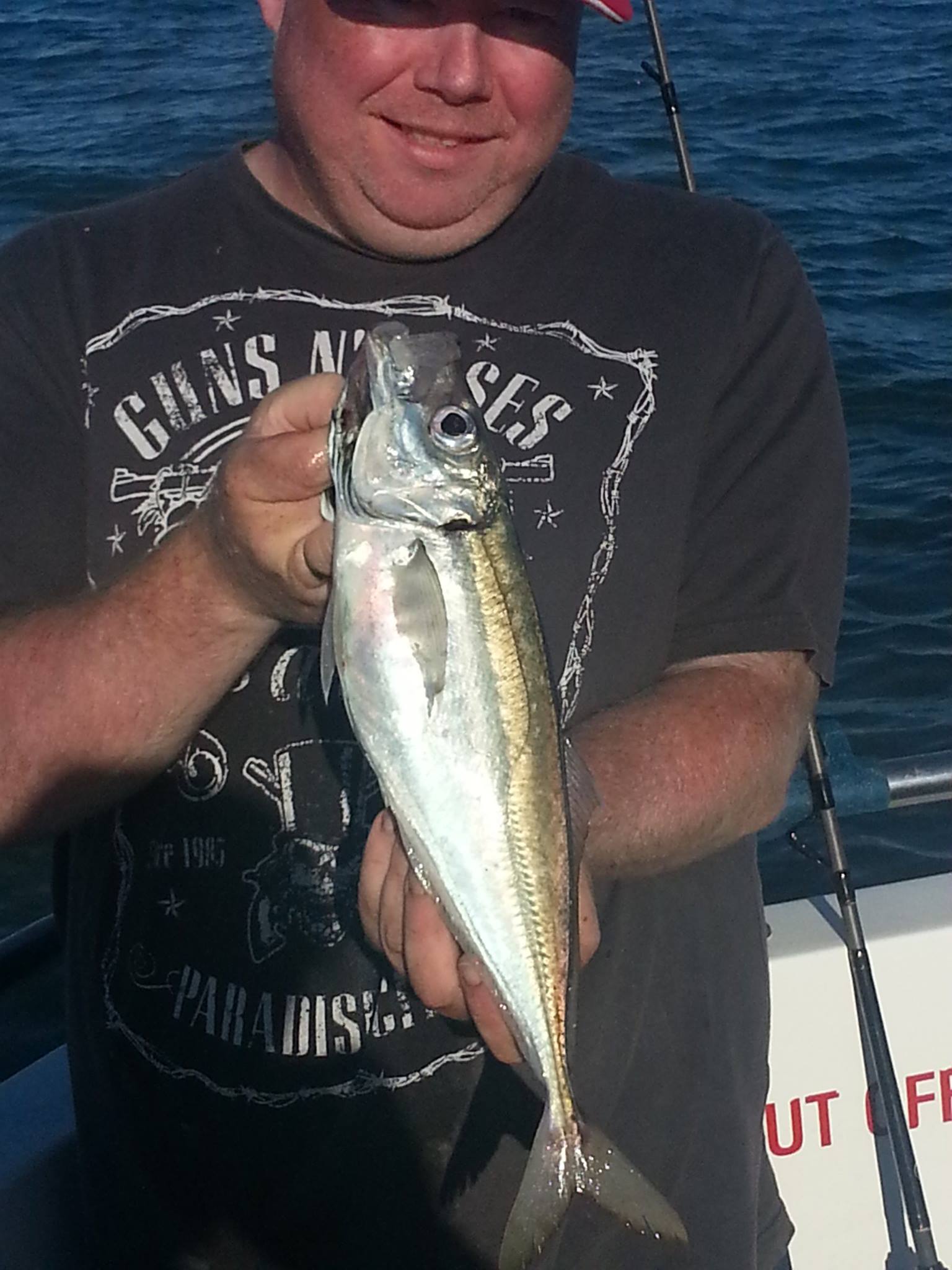 But as always all good things must come to an end so with a bucket full of bass and pollock to clean and a rather messy boat to wash down we headed back to Ilfracombe……