Tony Watkins fished the Weir-Marsh and Brightly beats on the River Taw to tempt his first ever salmon a bright bar of silver estimated at 11lb. The salmon was tempted on a Wee Monkey Needle fly. Congratulations to Tony on his first salmon which I believe  is the third fish caught so far this season on the Taw.
Day tickets for this lovely stretch of the Taw can be bought from Chris Steer on 07761 285169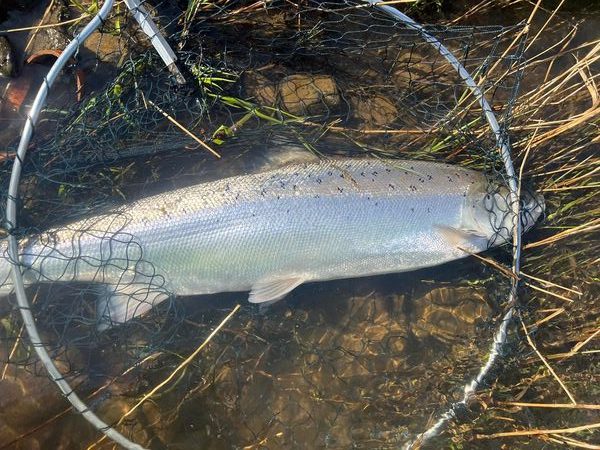 I fished the Torridge with the river looking perfect and tempted no fish. I could use the age-old excuse that the otter swimming through the river disrupted the fish but in truth silver bars of spring are hard won and it seems they are hanging around the lower river. To be out on such a beautiful day is surely pleasure enough for now.
Many thanks to my wife Pauline for capturing a few images of the river.