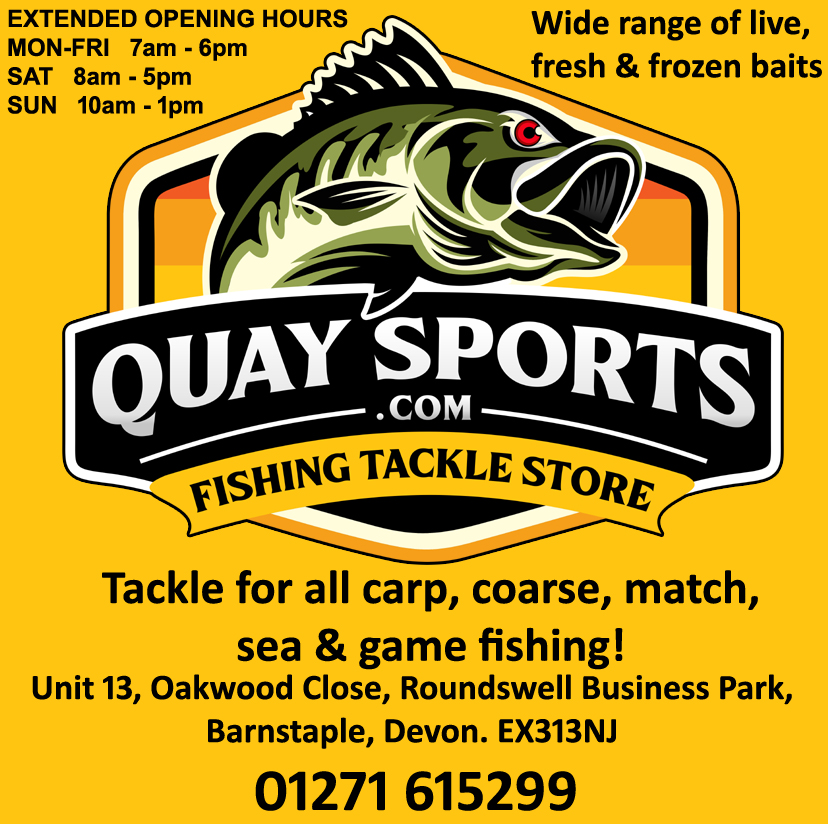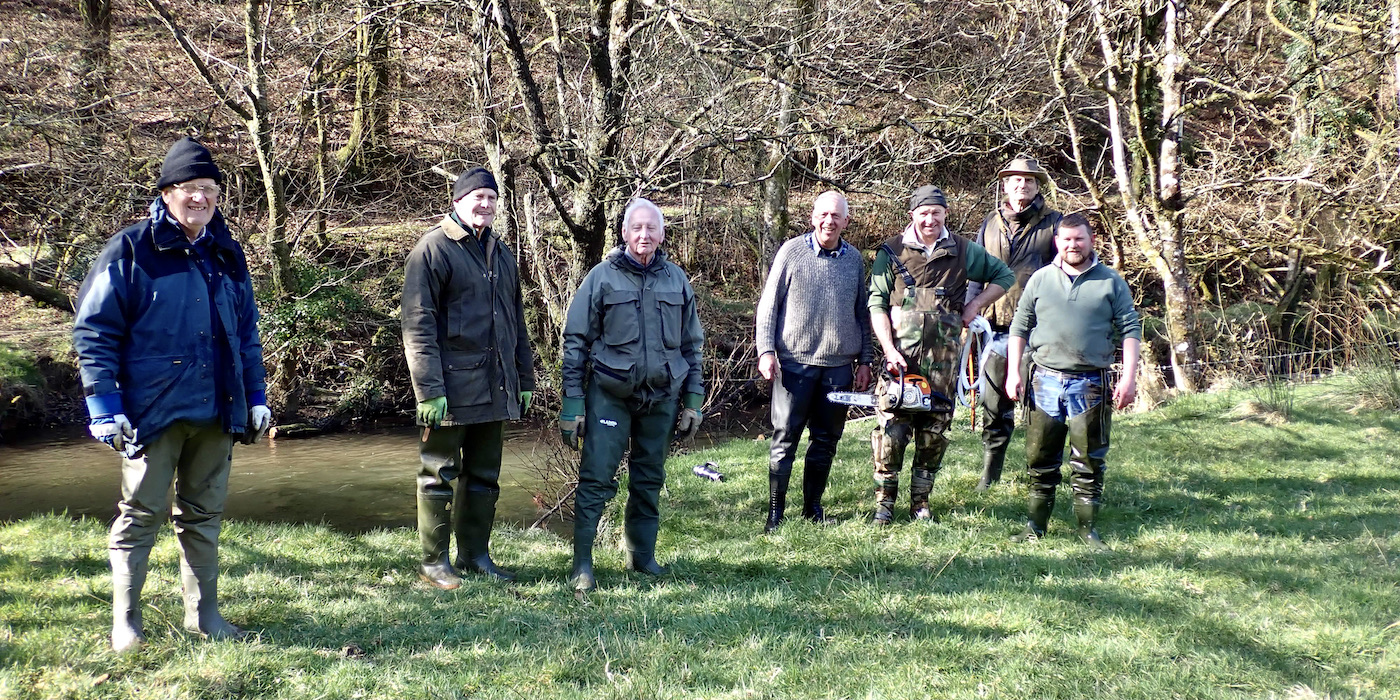 I joined members of South Molton Angling Club on one of their stretches of fishing along the River Bray. This was the first of a couple of bank clearing work parties organised throughout the season. It was a delightful Spring day with a bright blue sky and a pleasure to be at the waterside with fellow anglers keen to carry out some early season work.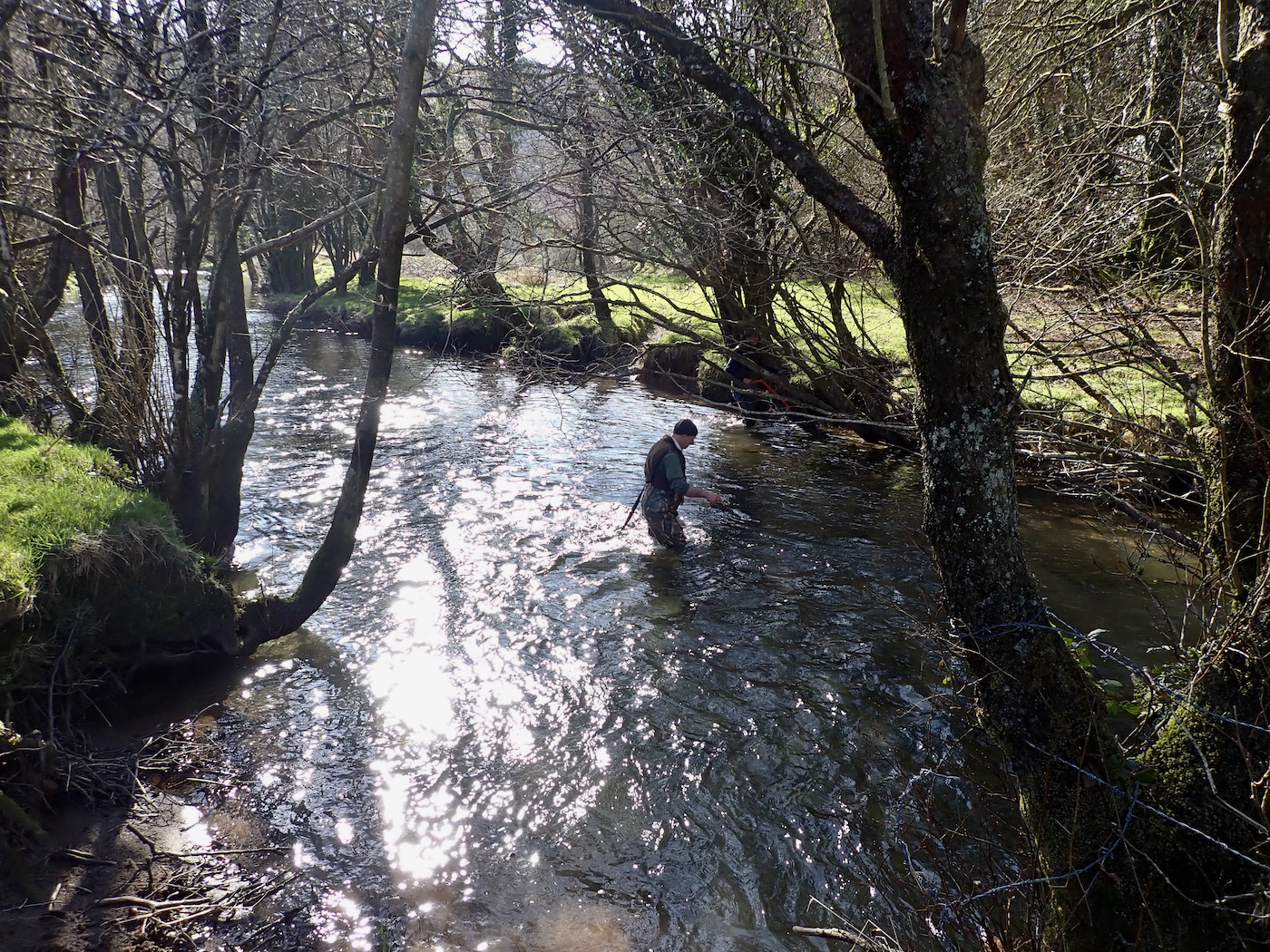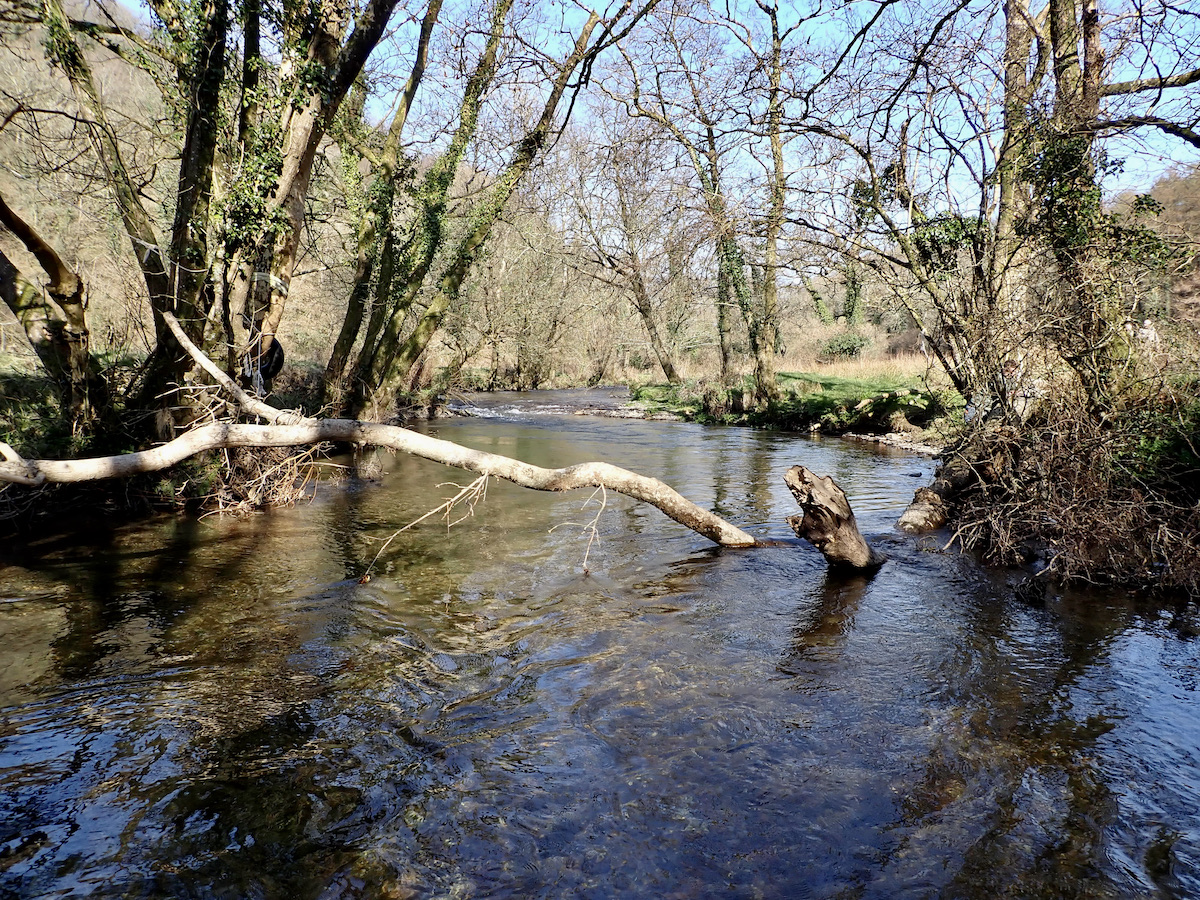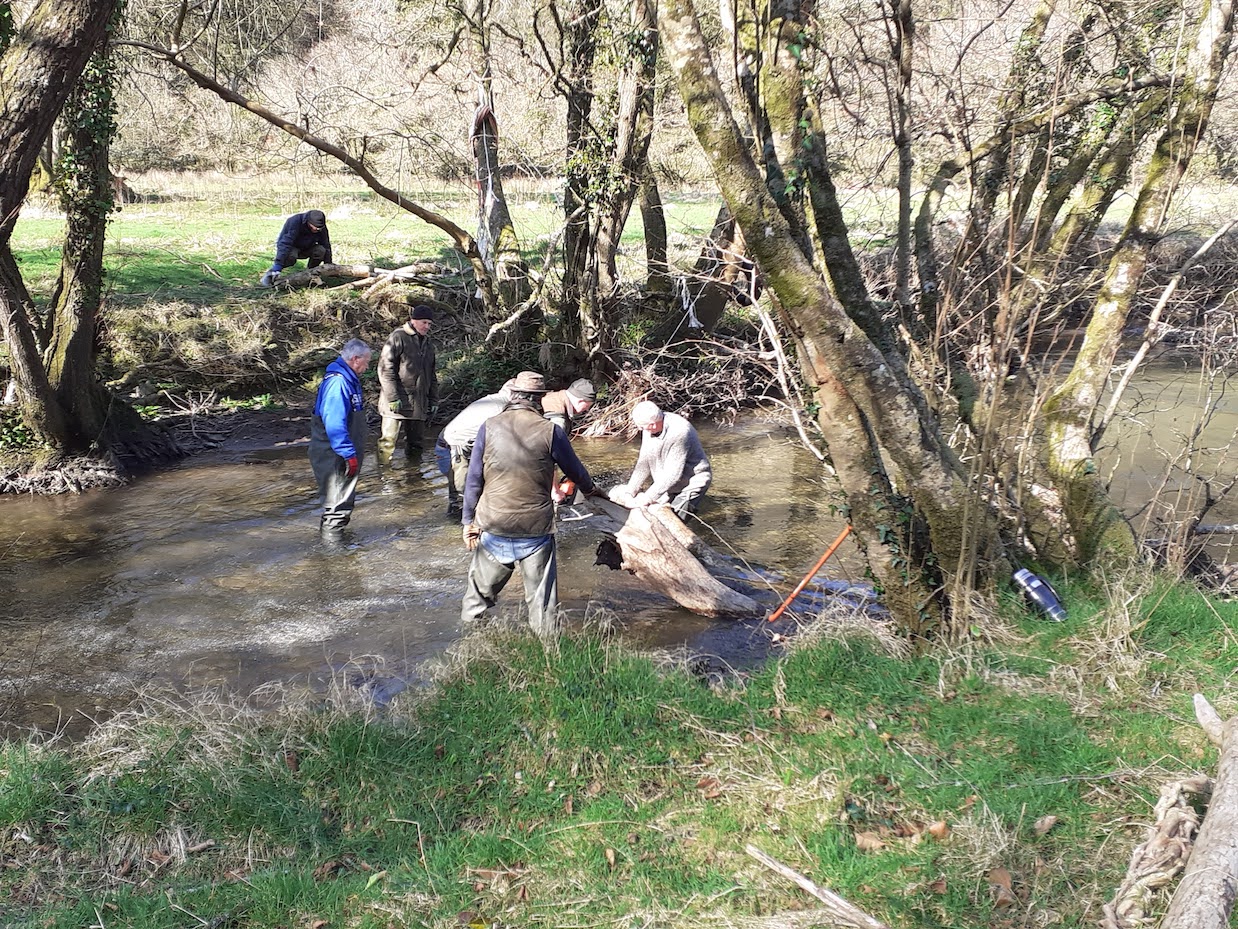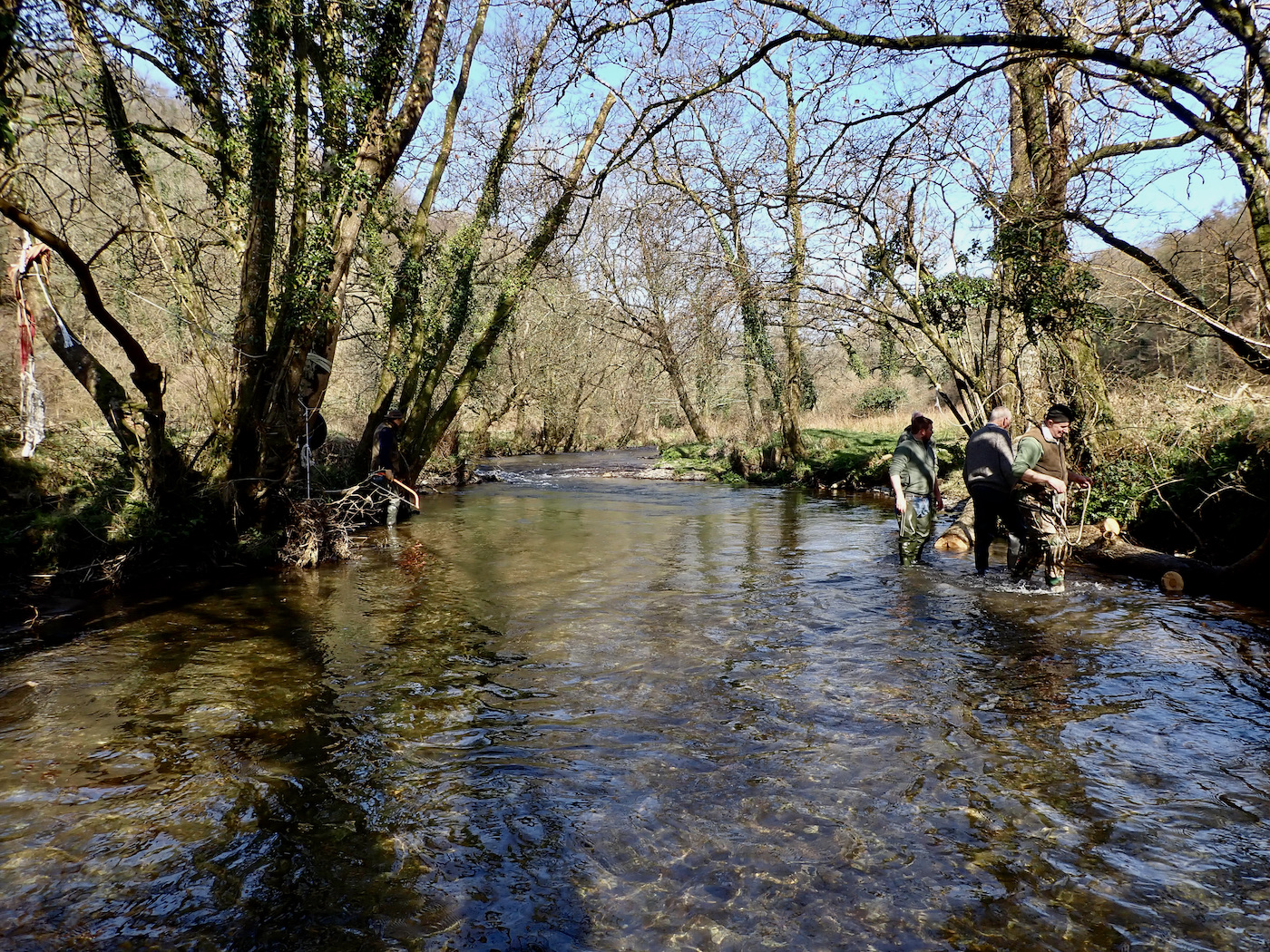 The club rents several stretches of water and work with the landowners permission to undertake a minimal amount of river maintenance to allow access to fishing areas. The winter storm always bring a few fallen trees that can block the river and render some areas un-fishable. Substantial trash dams and fallen trees can also lead to serious bank erosion so these also need tackling.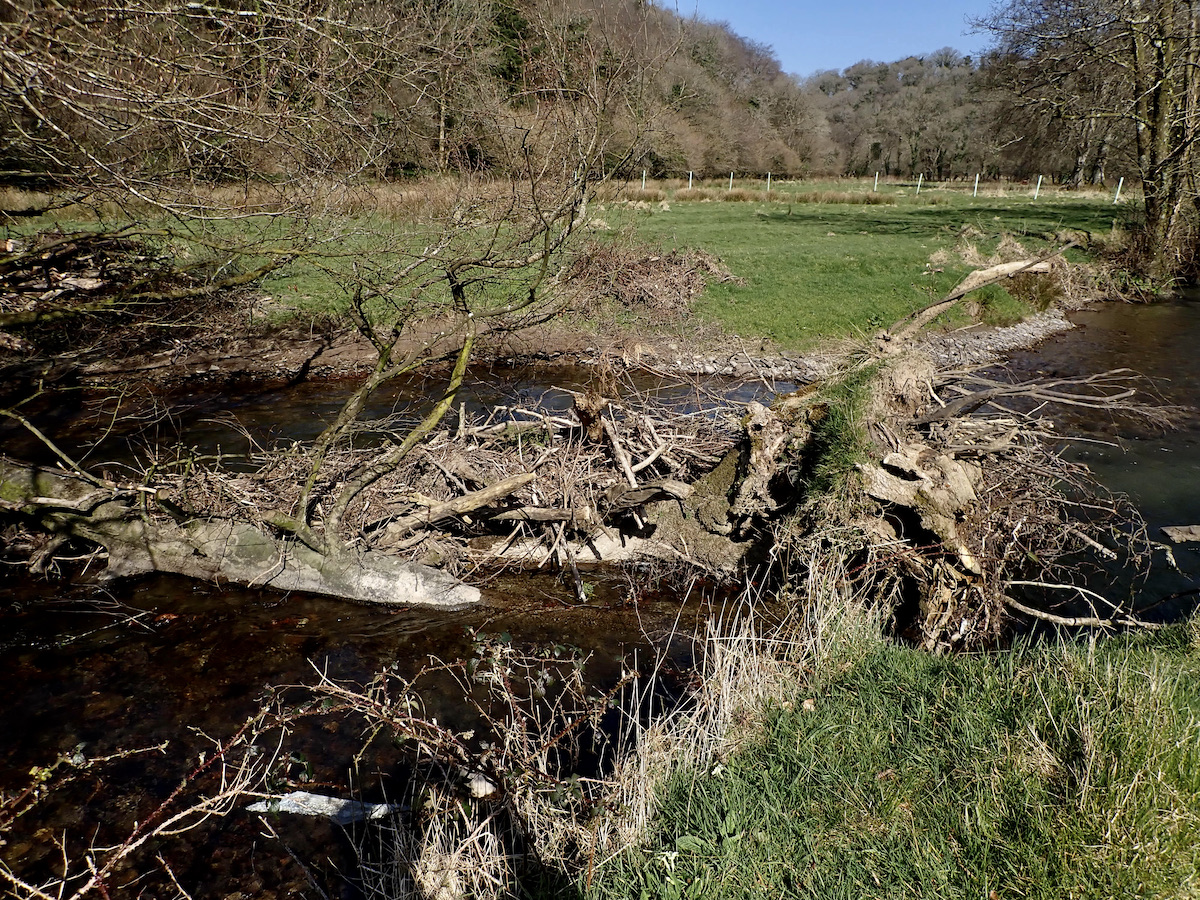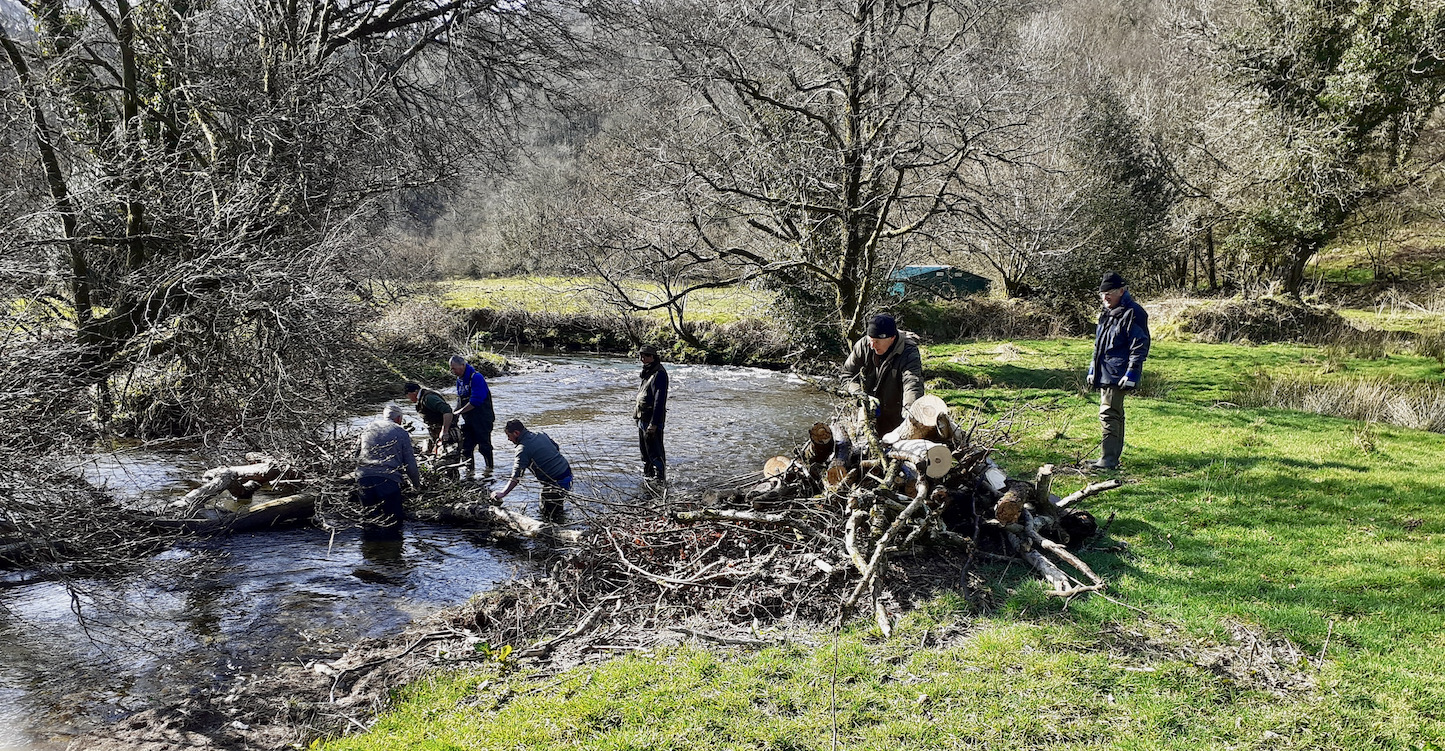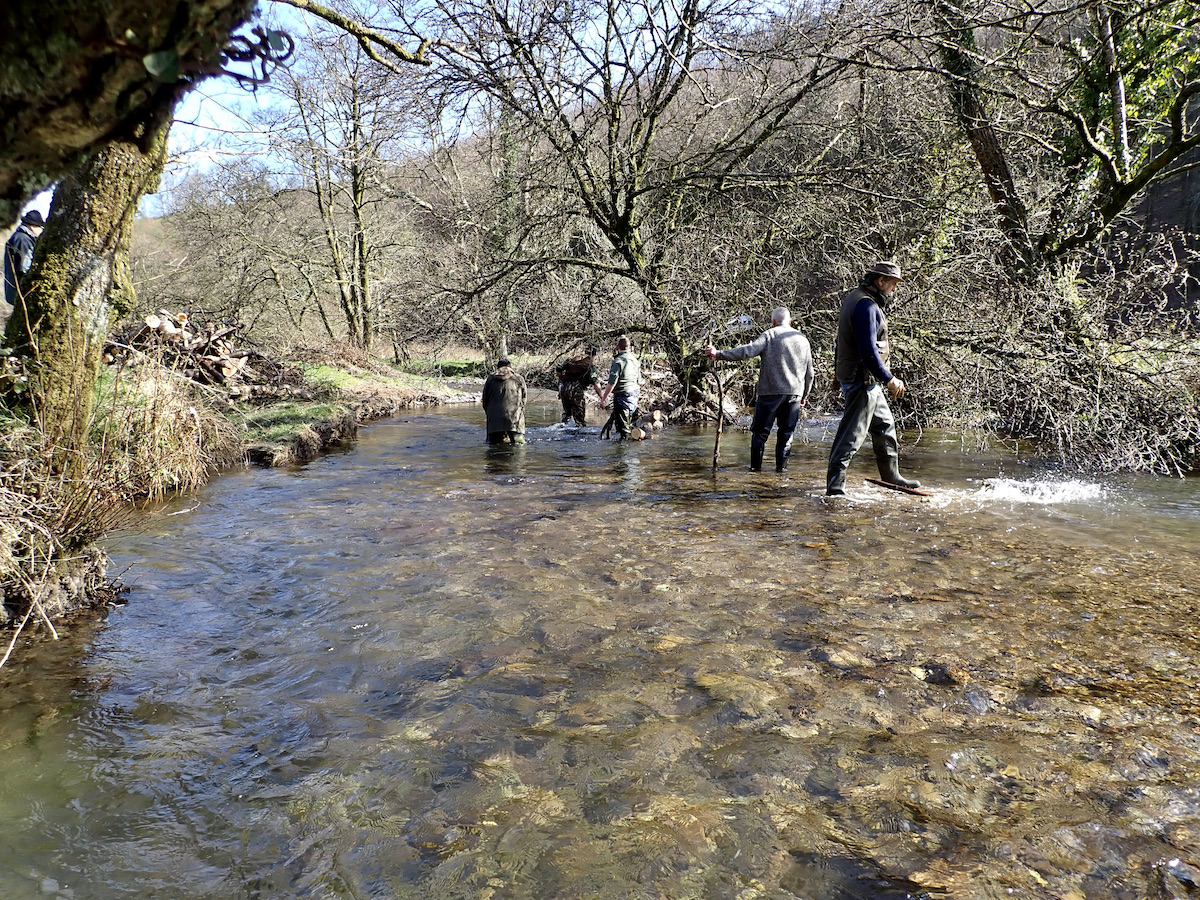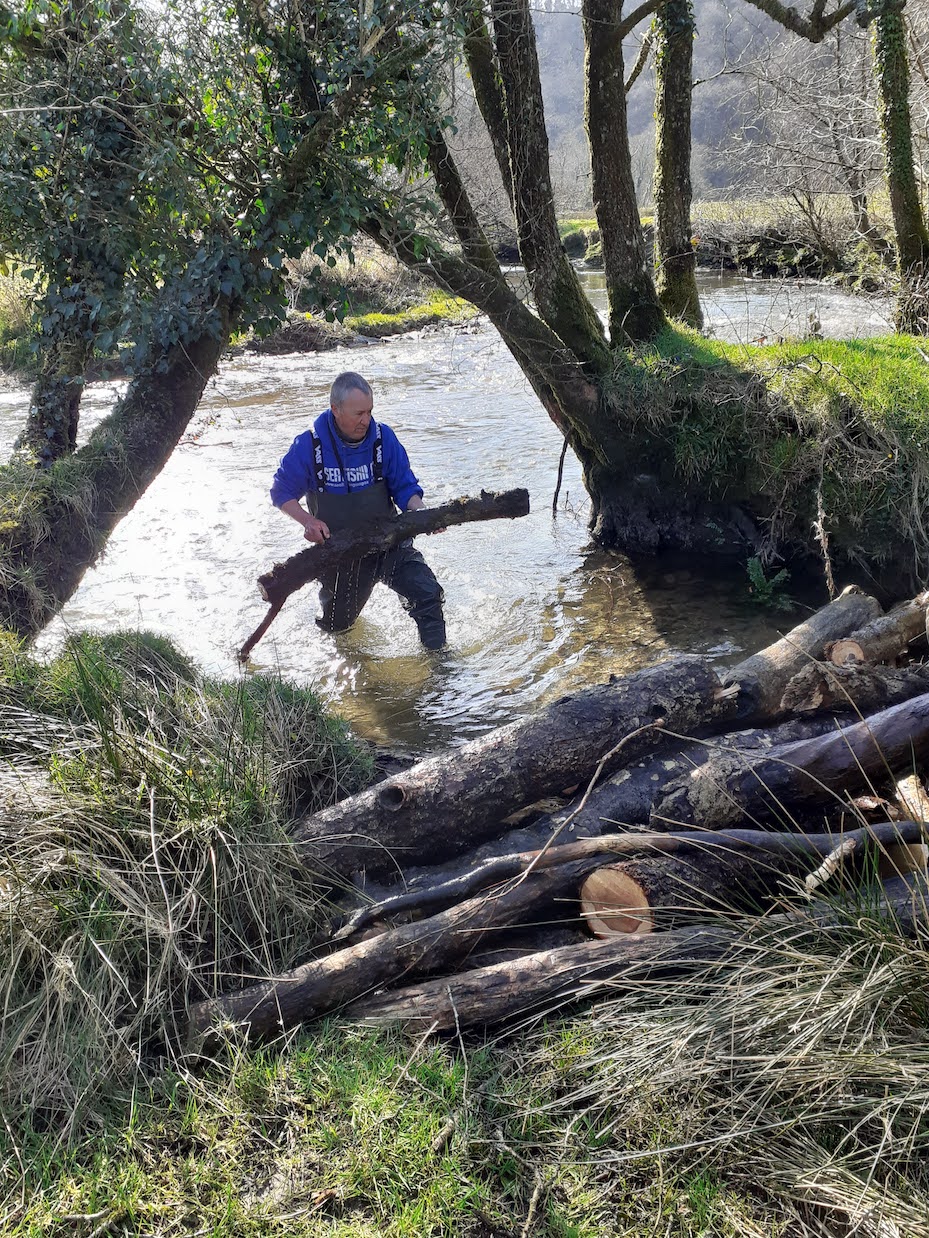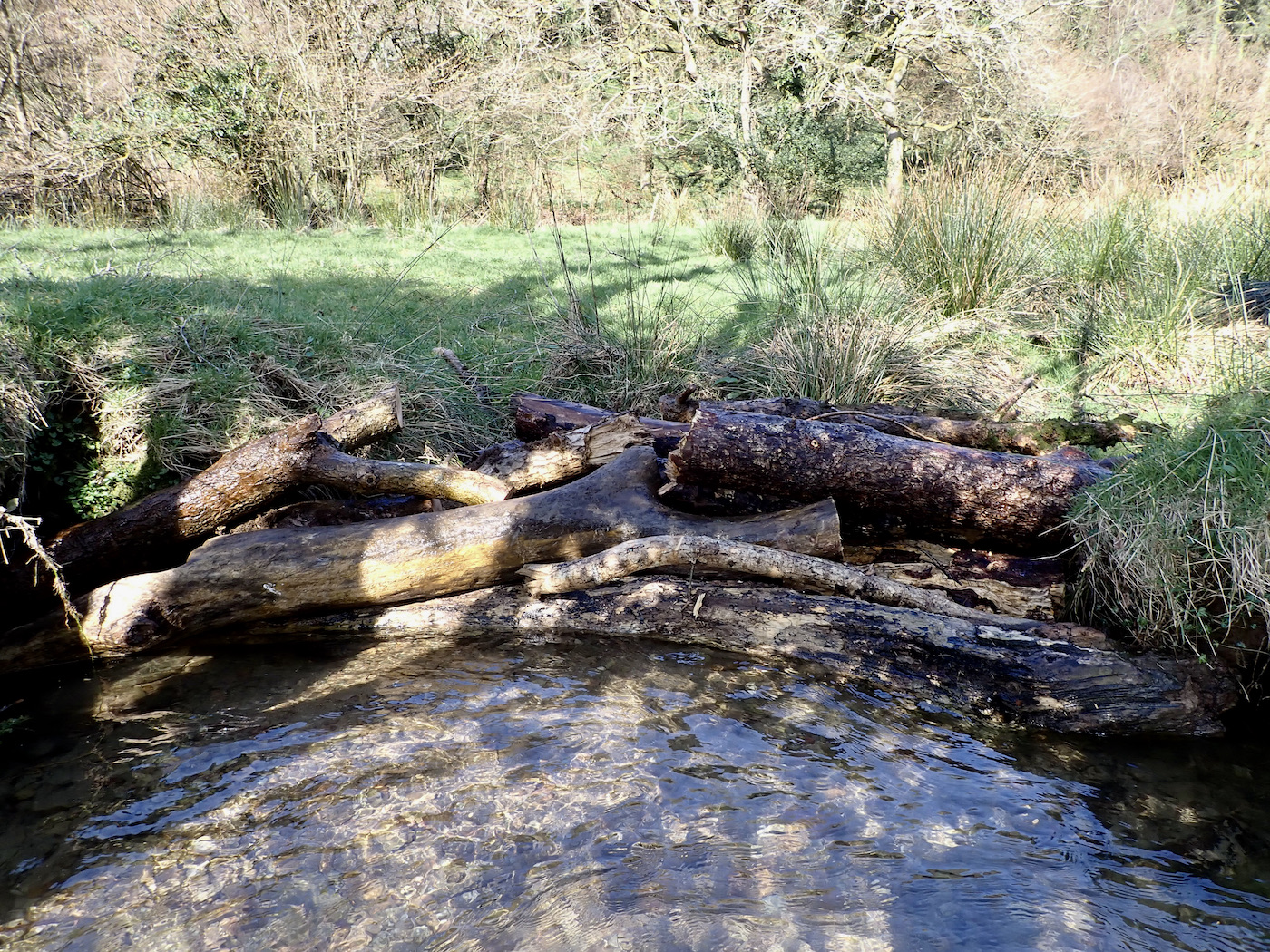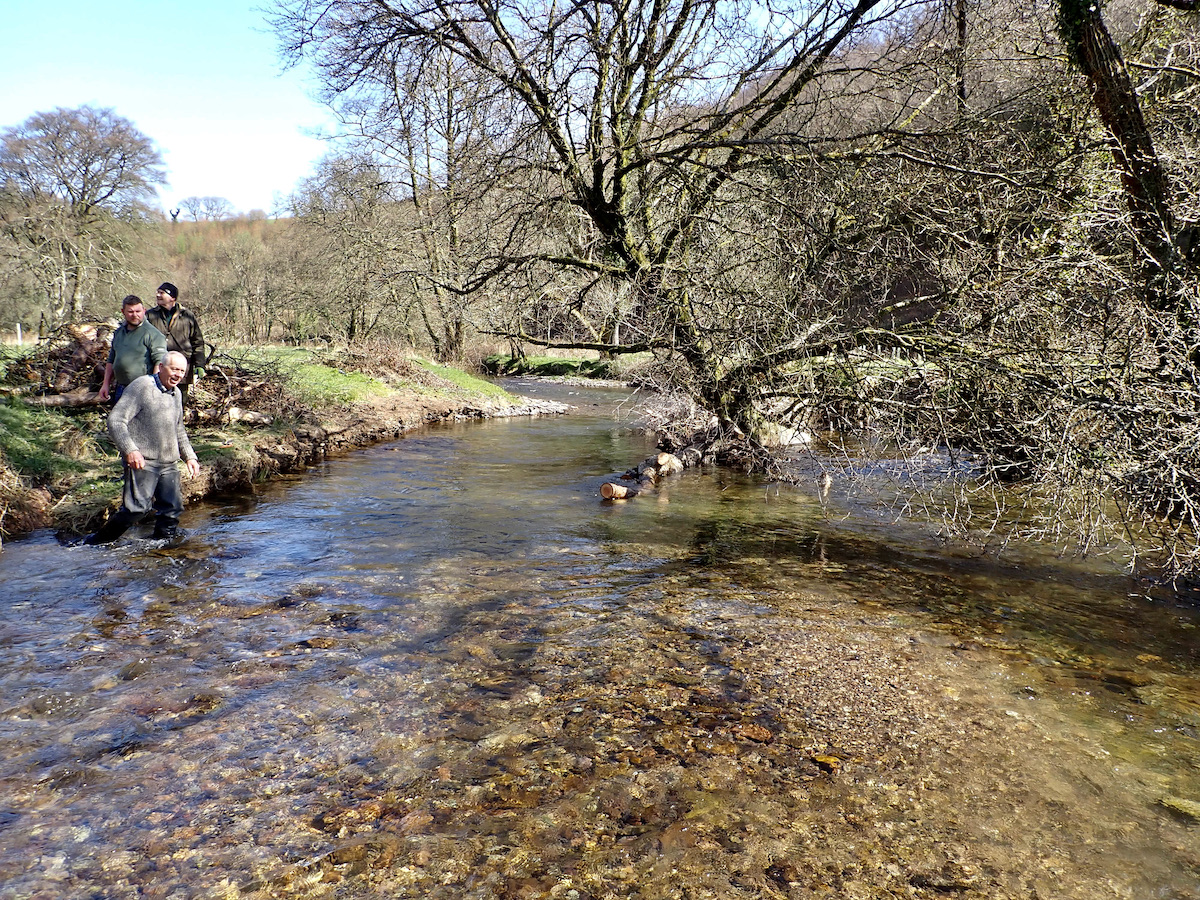 A couple of hours hard work addressed a few areas of concern and also enabled the normal good humoured banter and discussion to flow. The long dead carcass of a red deer stag intrigued us all as we debated its demise. Had it died of old age, been shot or hit by a car? It is likely that the poor creature had gone to the river for its last drink before passing away to decompose beside the ever-flowing river the nutrients from its body returning to the land in natures never-ending cycle.