QUAY SPORTS  – Opened on Saturday, June,26th with its staff greeting over 100 customers.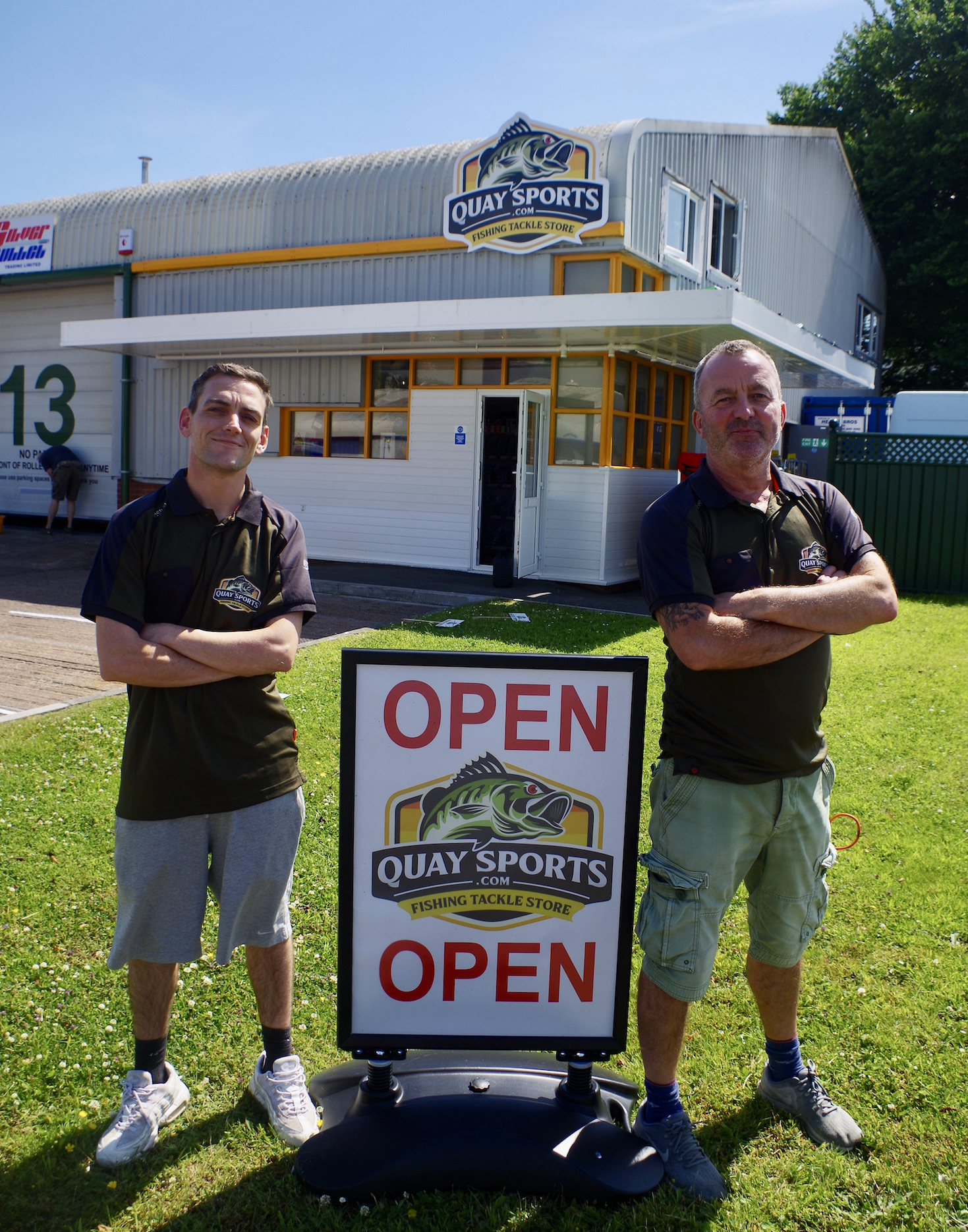 I called into the newly opened Quay Sports conveniently located on the Roundswell Industrial Estate close to Lidl's and Sainsbury's. To find an extensive range of tackle to cater for all disciplines and levels of expertise. The company has already established a strong online presence with its Roddarch Tackle label and is expanding to offer an over the counter service for local anglers. Owner Mark Potter is supported by store manager Chris Connaughton who is well known on the local carp scene. Nick Cole is a keen sea angler. Local companies like Lakebed Leads are well represented along with many mainstream brands. One of the benefits of a tackle shop is the increased interaction between anglers with rigs, tactics and locations often hot topics. There is also the advantage of being able to see and handle the available tackle before purchasing.
The shop offers a discount to all blue light emergency service workers. They also produce a guide to fishing for beginners at a cost of 50p with all proceeds going to the Children's Hospice.