The latest report from Zenia at Anglers Paradise is full of young anglers enjoying early success during their summer holidays.
(Above)Freddie Woodcock, 7 from London caught his 1st EVER Catfish at 17lbs 8oz from the Easy Access Lake on Halibut Pellets, Freddie said – "I have never been so excited, and I knew I'd made my Dad Proud!"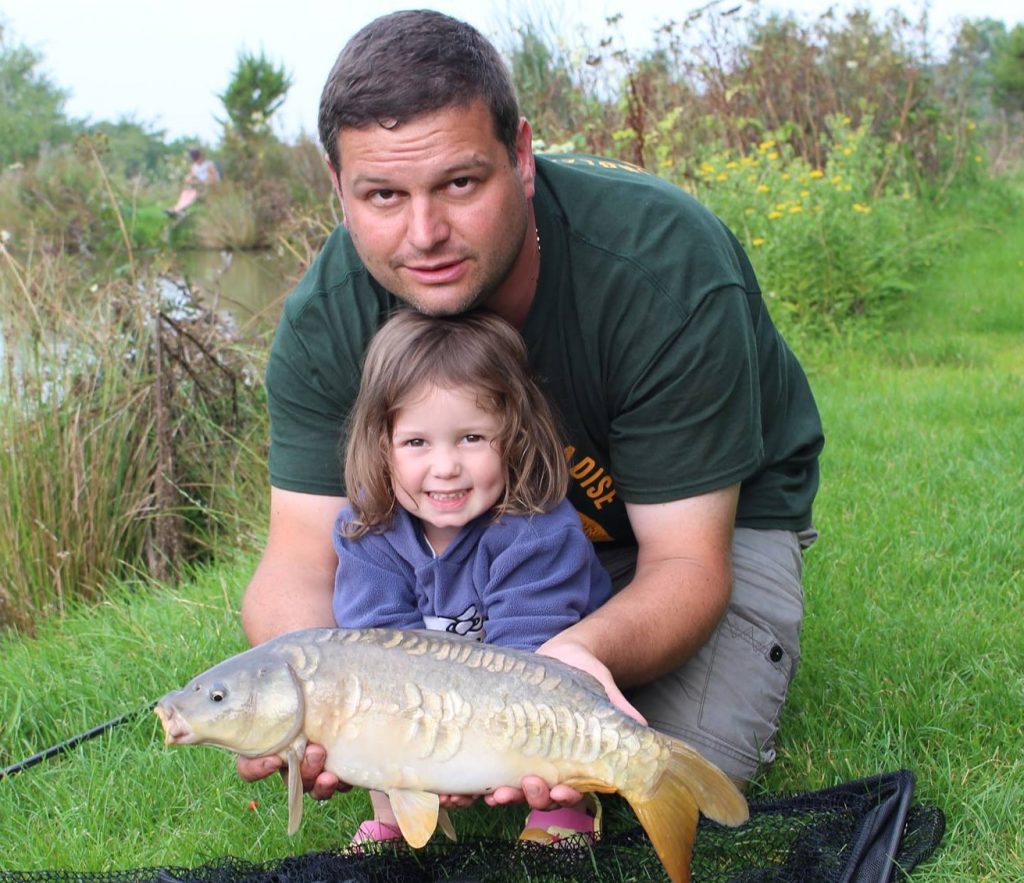 PRECIOUS MOMENTS. (Above) Here is Aiva Shelley with her Daddy on her first ever day of fishing on the Beginners Carp Lake. At just 4 Years Old she cast out and reeled Reeled in this 6lb Mirror and she loved it! Aiva used her Daddy's Float Rod with Sweetcorn as the hook bait and this was her First Ever Carp!
Zenia comments. "Special Moments as a Family is just one of the reasons why we do what we do, what a priceless picture of a Father and Daughter Sharing the moment".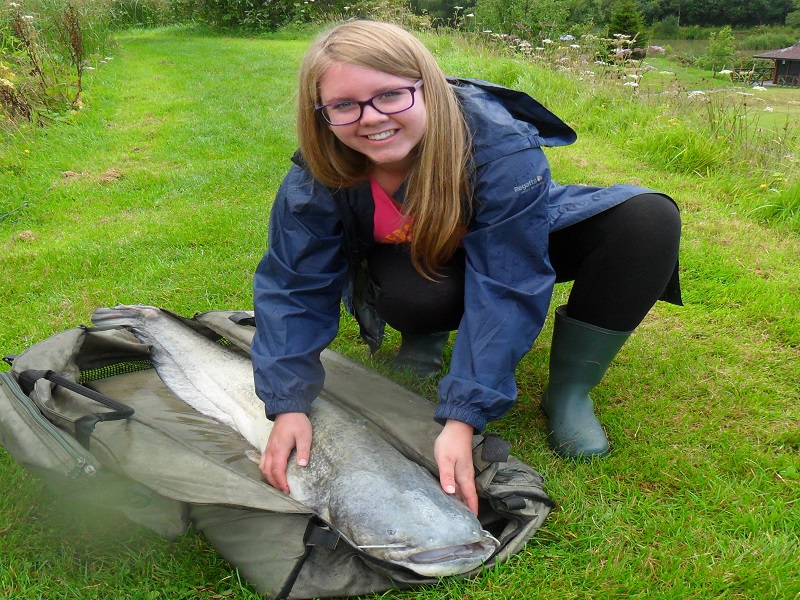 Charlotte Cropp,( Above) 15 from Salisbury caught her 1st Ever Catfish from the Easy Access Lake after 15 years of coming here! The Girl Power Continues, it really is so great to see so many more Girls out there Fishing!
Charlotte's Story – "This holiday, my goal was to catch my first ever Catfish. So on a drizzly Wednesday, we set up on Easy Access with the hope of achieving this. After waiting for about 4 hours, with no bites at all, my rod went screaming off and the drizzle decided to turn into a full on shower! After a fairly long battle and an aching wrist my first ever Catfish was landed. Not only that, but it weighed 21lb 4oz! After 15 years, I've never been so happy at catching a fish in my life!"
Here she is with her First Ever 21lb 4oz Catfish from the Easy Access and being presented her Prizes for Winning Fish Of The Week. (Below)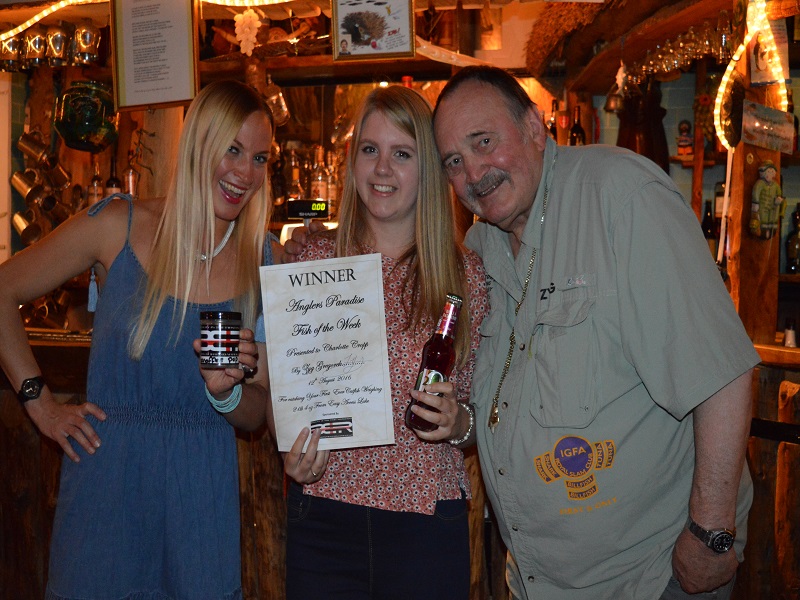 A Picture Can Speak A Thousand Words.. ( Below).Tommy Flower with his Gorgeous 2 Year Old Daughter Summer giving the Fish a Kiss before releasing it back into the Octopussy Lake. Tommy caught the Upper Double off the Top during a quick hour of stalking on Skretting Pellets. It's Pictures like this that remind us the Magic of This Sport we call Fishing!