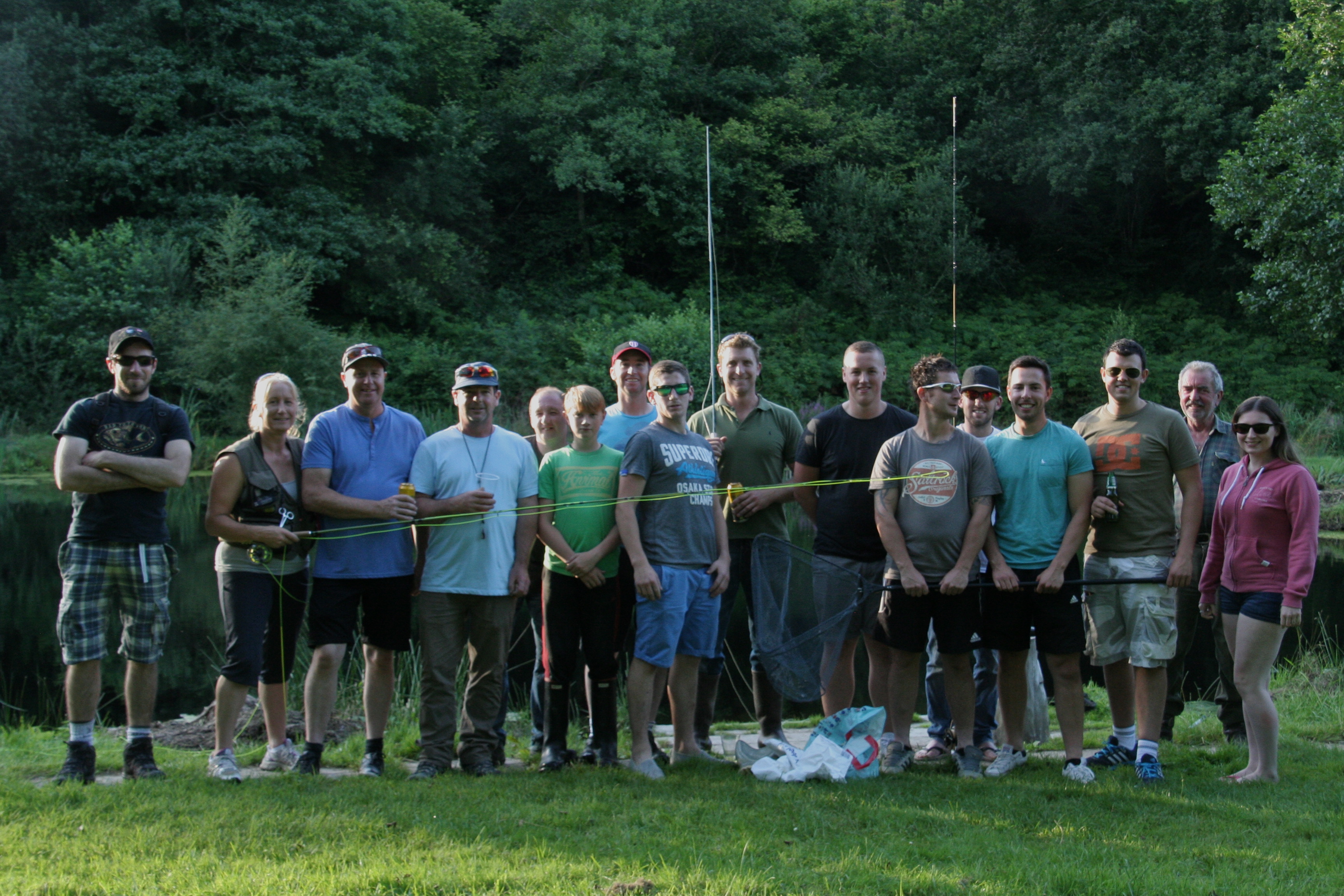 Close to twenty members of Bratton Fleming Cricket club descended upon the normally tranquil waters of Bratton Water Trout Fishery for what will undoubtedly become an annual event. A mixture of experienced fly Fishers and first timers enjoyed the event that was blessed with warm summer sunshine. In the clear water small imitative patterns proved most successful with a gold headed pheasant tail nymph responsible for the demise of several of Bratton Waters hard fighting residents.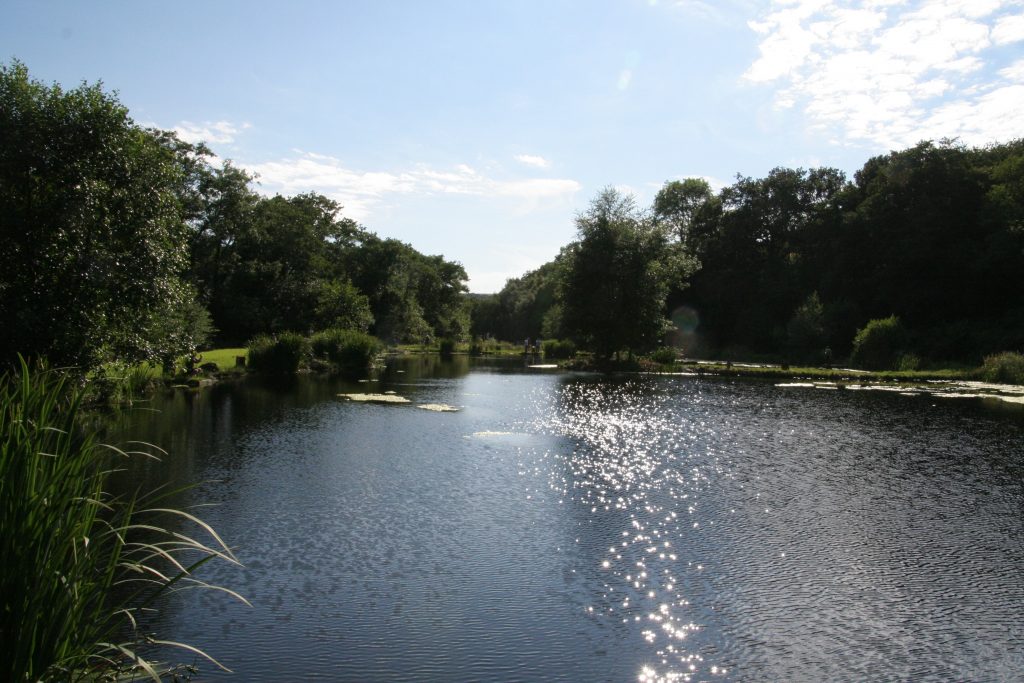 On arrival at the fishery I found experienced local trout fisherman and Bratton Water regular Glyn Rees who had enjoyed a good day at the water landing four brown trout to 4lb targetting the fish using dry fly tactics.
Whilst the fishing fraternity cast their offerings to the lakes trout the remaining members of the Cricket club prepared the BBQ and played a primitive form of cricket using bats made from old sticks. Others watched the anglers and helped with the netting of fish.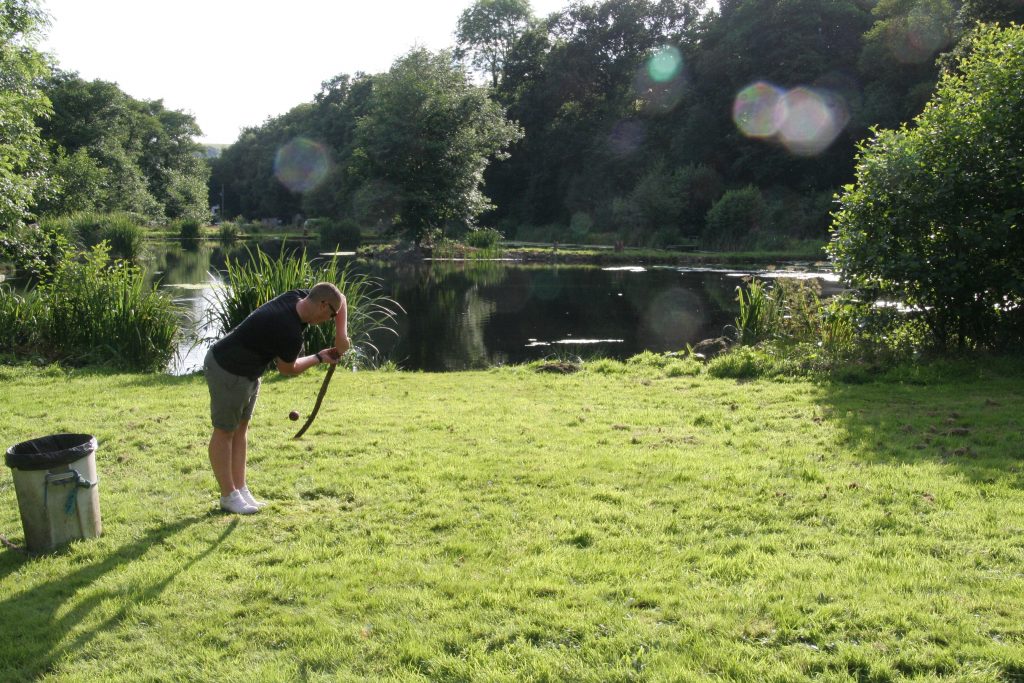 Most anglers landed their brace of trout despite the warm sunshine that beamed into the water. A pair of Polaroids were a distinct advantage enabling individual fish to be targetted with the two trout I caught both actually seen to take the tiny fly. The fish were a mixture of brown and rainbows with Debbie Tucker landing the biggest brown trout at 3lb 1oz. James Thomas landed a hard fighting of rainbow of 3lb 8oz that was leading the biggest fish of the day when we left the event to join another local event. Rob Scoines fresh back from a trip to Norway chasing big fish adapted to the finesse of trout fishing landing a brace of rainbows each weighing 2lb 9oz.
The Cricket club give special thanks to fishery owner Mike Williams for hosting the event that raised valuable funds for the Cricket Club.