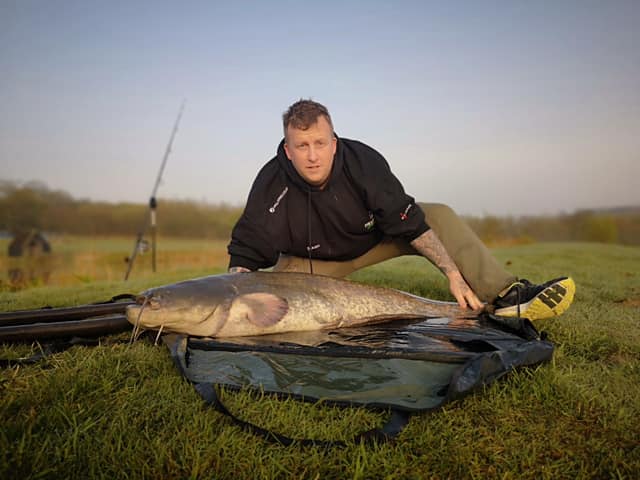 Congratulations to Richard Mason who caught a 58lb 5oz Catfish and also 4 Carp from Day Ticket Nirvana's Specimen Cat Lake!
Richard shared –
"Caught in peg 3 next to the drain, using pallatrax jungle squabs and glugs and stonze free running rig
Took be round the drain and snagged me solid!! The original run was at 5.30 am but after over 2 hours of being snagged she was still on so had to go for a wade/swim to free the line –
Epic battle!!"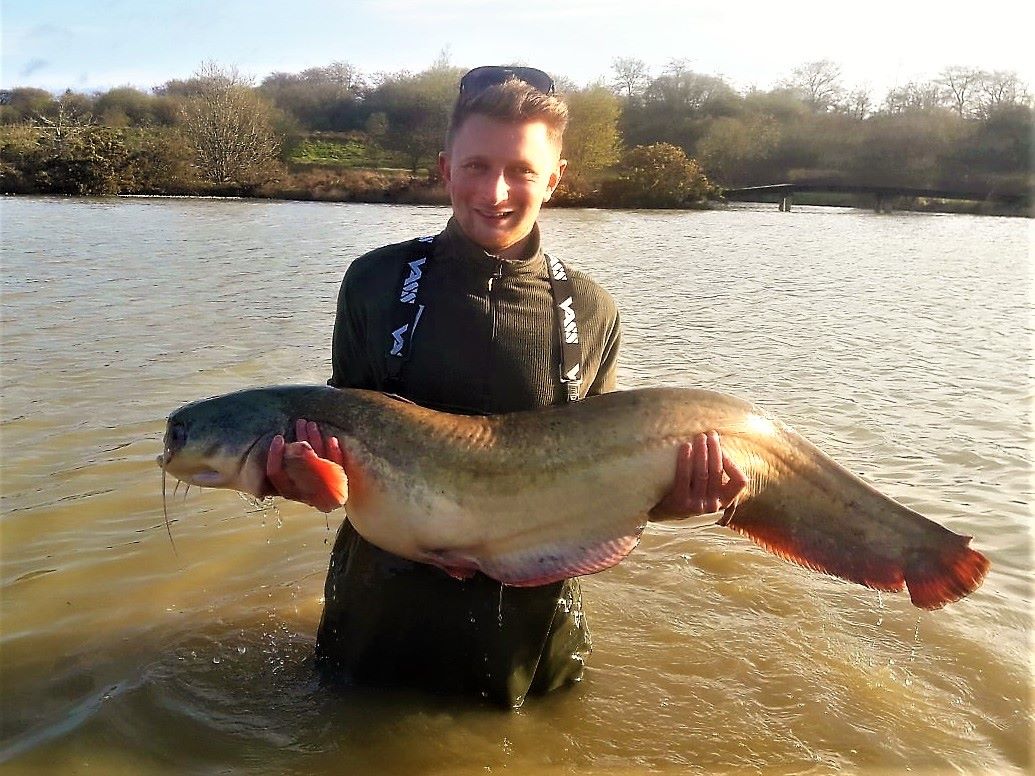 PERSONAL BEST CAT FROM ELDORADO!
Well done to Josh Bartley, 27 from Plymouth who joined us for a session on the popular Day Ticket Venue Anglers Eldorado and caught a personal best 18lb 5oz Catfish and then caught another smashing that with a 36lb 5oz Cat both from the Bottom Cat and Carp Lake 2!
Josh shared –
"I arrived on the Carp/Cat Lake 2 at Anglers Eldorado early Friday morning, at about 9am, I caught a new pb cat of 18lb 5oz but unfortunately my camera decided to not work!
But fortunately later that day around 7pm I caught another new pb of 36lb 5oz, also followed up with one around 10lb early Saturday morning, they were all caught using simple hair rigs, fished with 2-3 21mm halibut pellets.
Thank you!"
CONGRATULATIONS JOSH – ALWAYS GREAT TO SEE AND HEAR OF OUR DAY TICKET CATCHES AND TO SEE ANGLERS GETTING IN THE WATER – GOOD ON YOU!!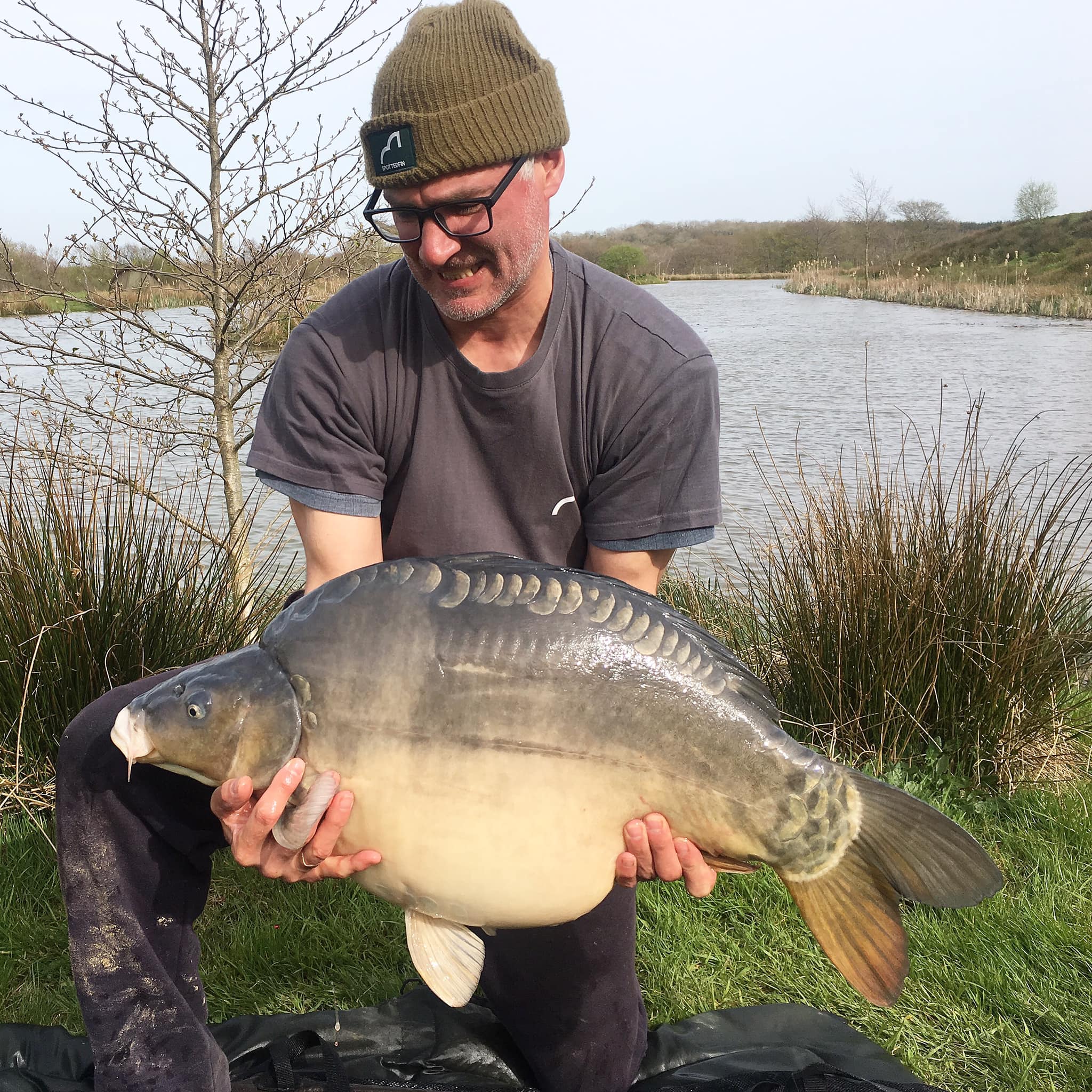 (Above) Jacob Johnson with a 36lb Mirror Carp from Nirvana's Day Ticket Lake – The Kracking Carp