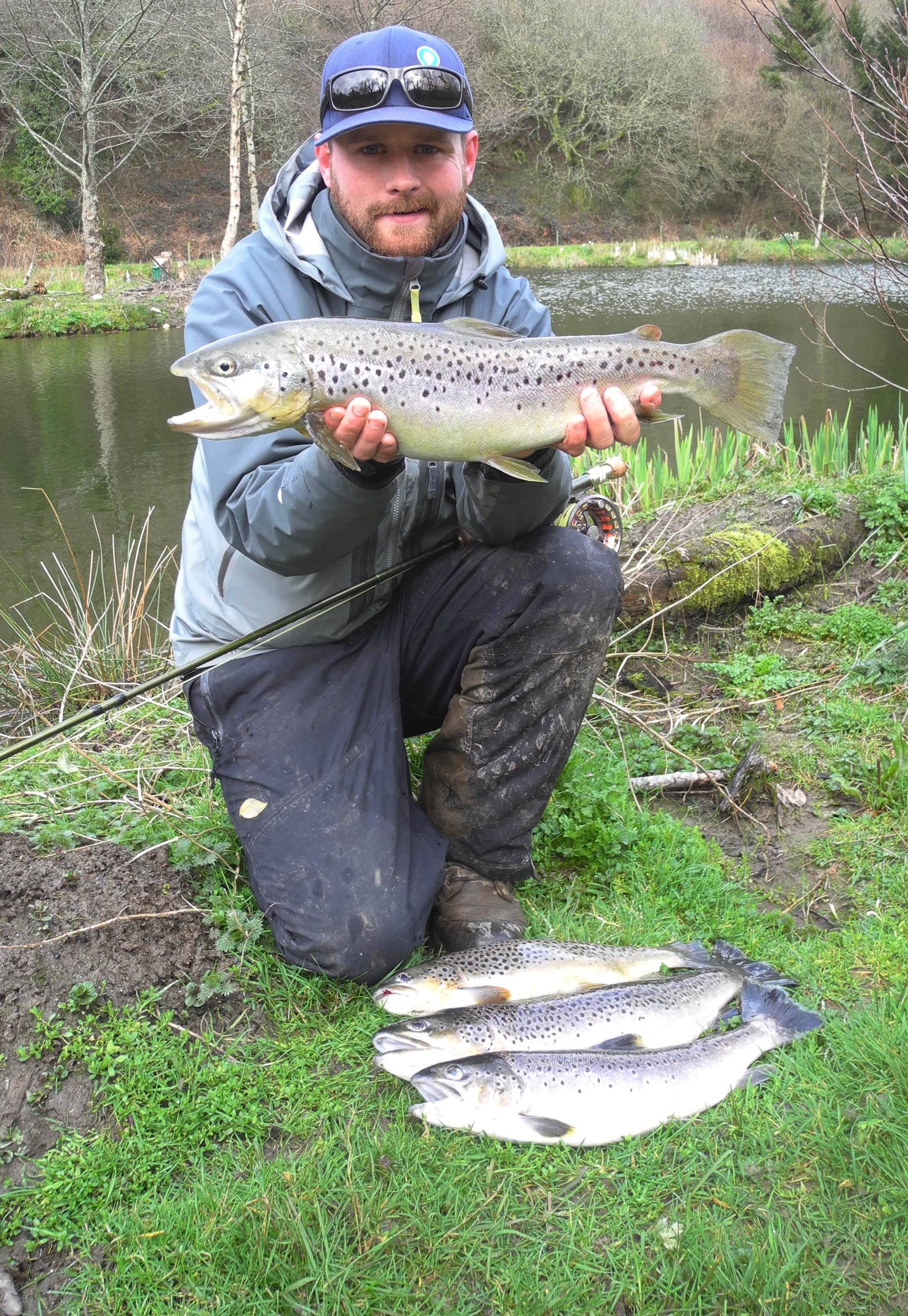 Wistlandpound Fly Fishing Club members enjoyed quality trout fishing at Bratton Water with some impressive bags of brown trout. Danny Ford won the D & D Cup competition with four trout for 13lb 3oz. Danny caught his fish using small buzzer patterns and spent time after bagging up sharing his knowledge with other club members.
(Below) Danny Ford with brown trout each weighing 4lb 1oz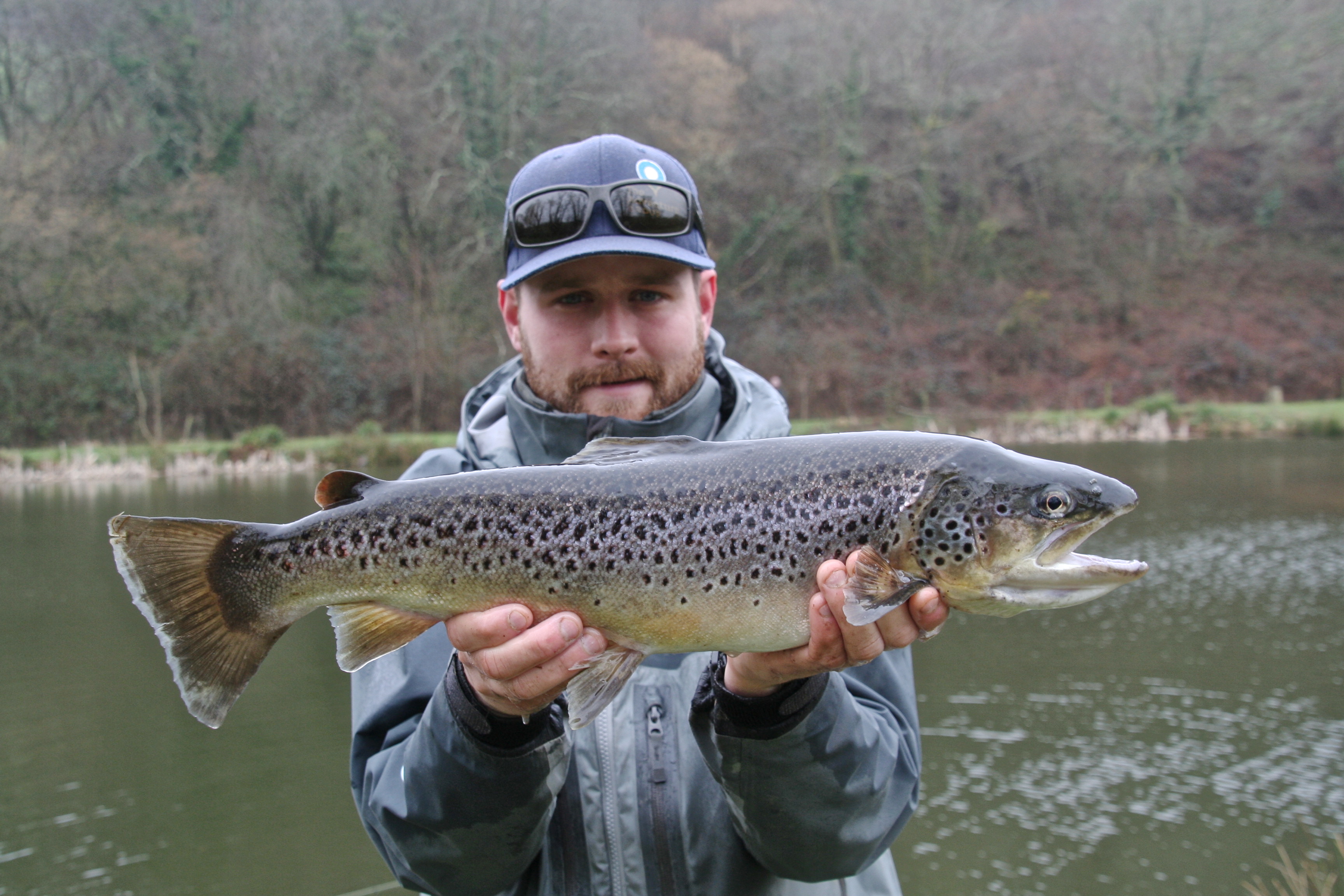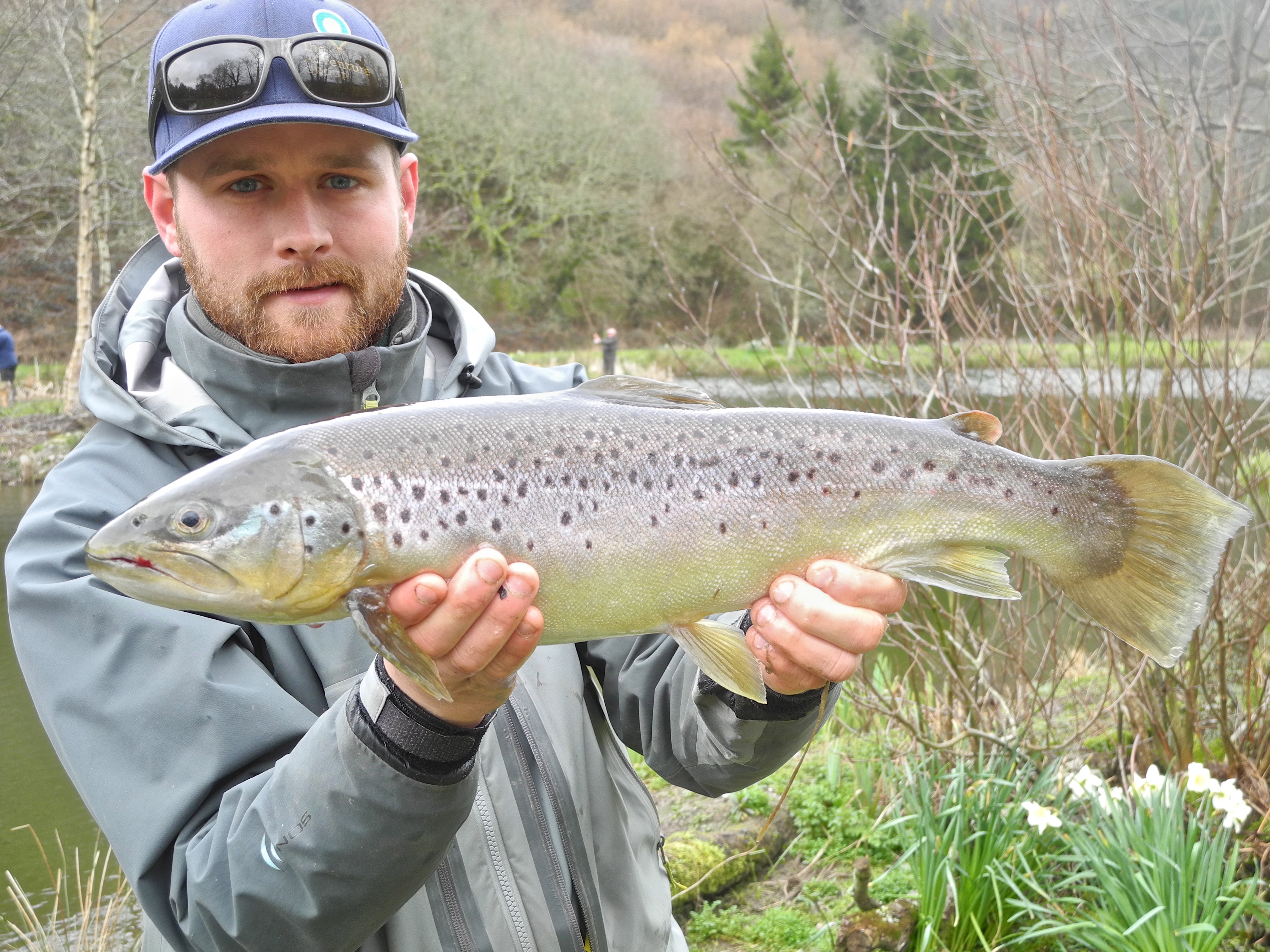 Runner up in the competition was David Richards who landed  four trout topped by a fine specimen of 5lb 5oz that was winning the biggest trout of the day until David Eldred secured the biggest trout of the day prize with yet another stunning brown of 5lb 8oz. David Eldred secured third place with a four fish bag for 11lb 3oz and I took forth with an 11lb 2oz bag that included a fin perfect brown of 4lb 14oz.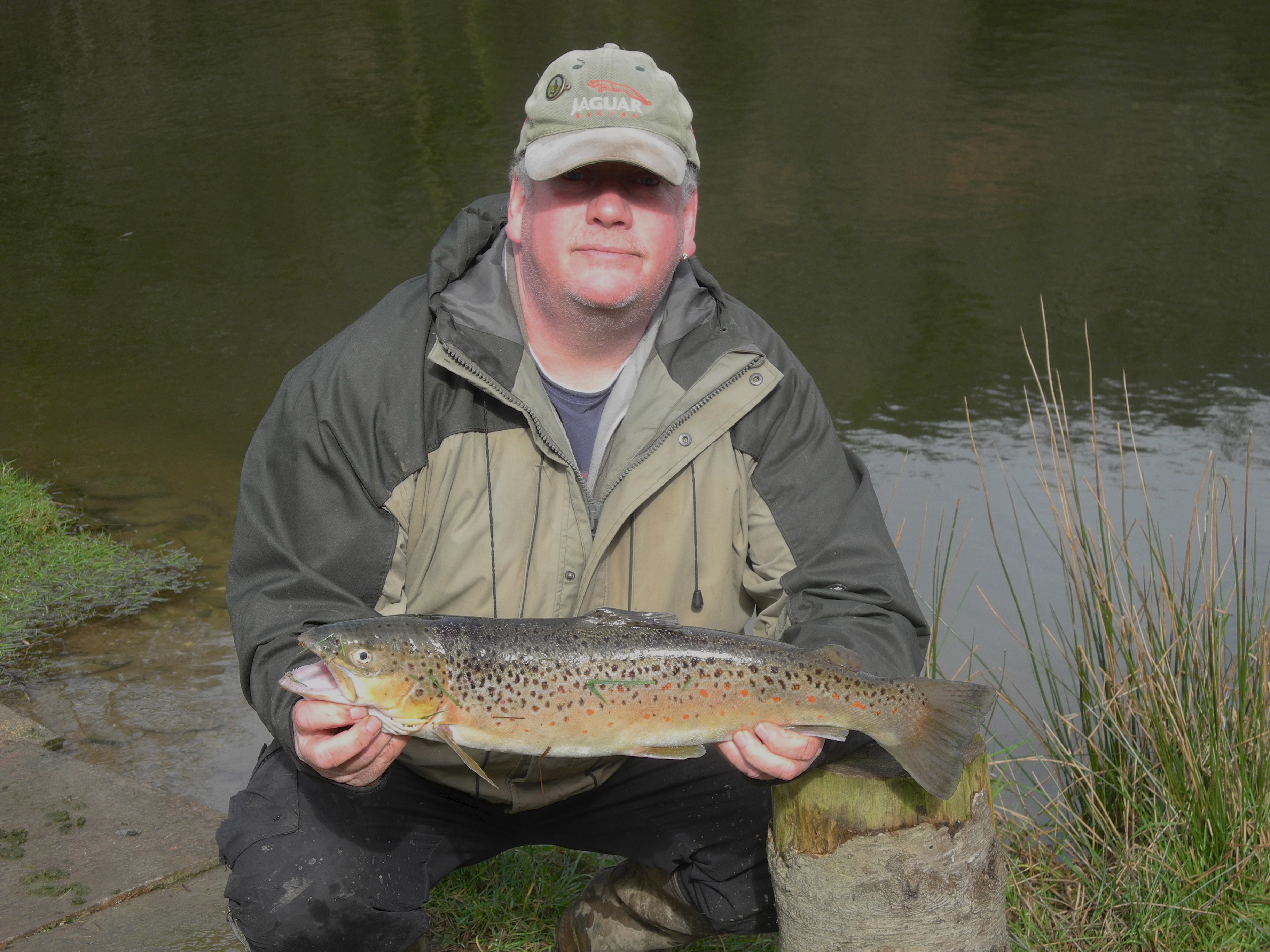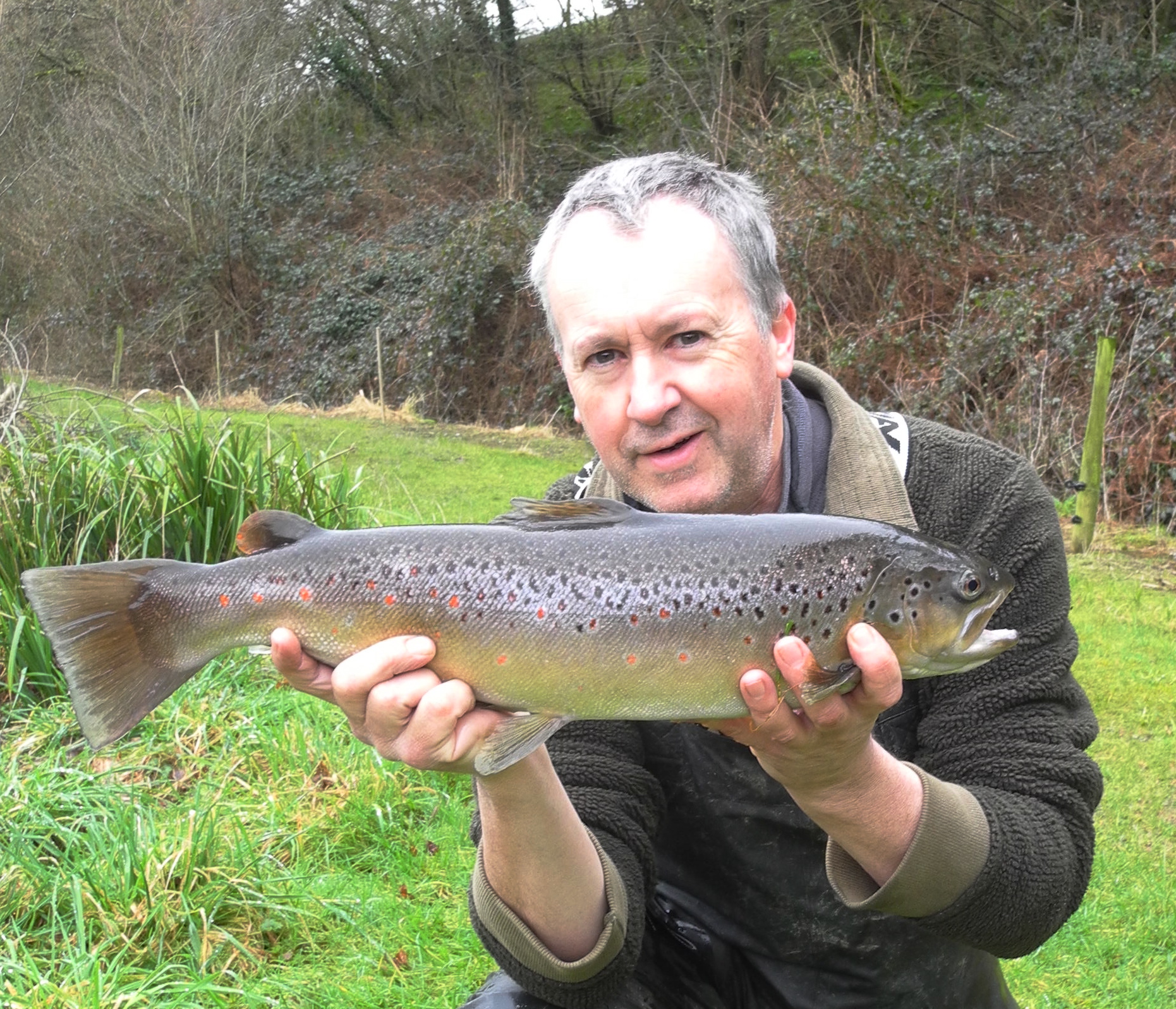 (Above) This 4lb 14oz brown trout is probably the best looking trout I have ever caught.
Fishing at Bratton Water was enhanced by the onset of spring with daffodils and primroses in full bloom and toads spawning in the lakes margins. Fishery owner Mike Williams spotted two house martins on the morning of the competition a sure sign that Spring has truly arrived.